In November 2021 I traveled to Bolivia after first having visited Ecuador. I had about two weeks left to spend in Bolivia, of which at least five days would be in Jaguarland: a place where I hoped to see Jaguarundi, Jaguar and Ocelot. For the remaining part I wanted to go birding. I often have a certain or a few specific species in mind to go and this time the Red-fronted Macaw was at the top of the list.
This is an endemic macaw to Bolivia with a beautiful and unique plumage that is in danger of extinction. I do have a thing for macaws. With the Blue-throated Macaw I saw the rarest macaw in the world (now overtaken by the re-introduced Spix's Macaw) and that made me want to see more. It is a fairly well-organized group of birds without all kinds of obscure members with an inconspicuous appearance that you have already forgotten once you have seen them. You remember a new macaw when you've seen it! They are of course also beautiful large parrots with a long tail: size matters after all! I also knew that the Red-fronted Macaws are known to sometimes show themselves in a really beautiful way when they soar by the cliffs in which they nest. I had seen some nice pictures of it. In fact, that was also what prompted me to invest in a Canon R5 for my trip: a camera with a great new autofocus tracking system. Fortunately, it was not that difficult to plan an adjoining birding trip of a few days with the Red-fronted Macaw as the main target species.
Unfortunately, the Bolivians decided a day before my arrival in Santa Cruz in Bolivia to organize a massive paro: a strike in which everything comes to a standstill. Blockades ensure that people who do not strike still have no place to go. Fortunately, with a lot of effort, we did manage to get to Jaguarland. There I saw my main target species: the Jaguarundi. Jaguar and Ocelot also showed up (these links are also posted again at the end of this post). We stayed another day in Jaguarland hoping that the blockades would be over, but that turned out to be a hope in vain.
On the sixth day we went for it: we had to go back sometime! The way back was difficult. We had left early in the night, but we did not manage to pass the first blockade we encountered. We had to make a big detour on a country road that had become very slippery due to the rain. Our 4×4 turned out not to be able to cope with that and we slid off the road! There we were stranded by the side of the muddy road.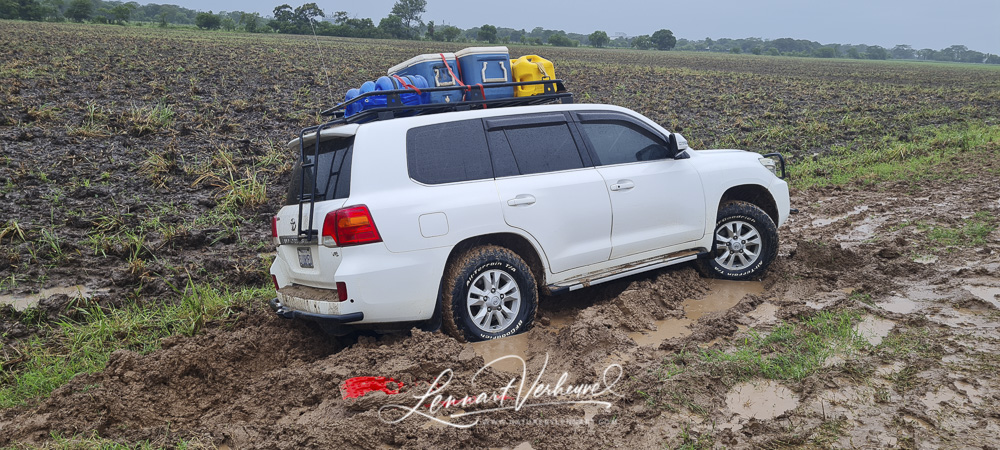 Stranded!
There was no way we got back on it. Fortunately, we were quickly able to find a farmer who managed to pull the car out with the tractor.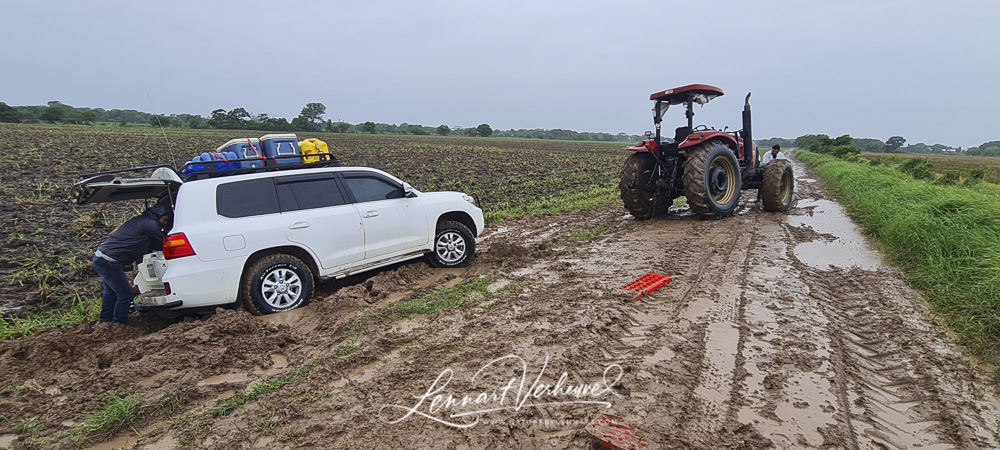 Getting out
That wasn't easy: the car was dragged along the road for a hundred meters before it managed to get back on. The whole maneuver also caused something to break and the power steering to stop working: an extra hurdle to get past the blockages!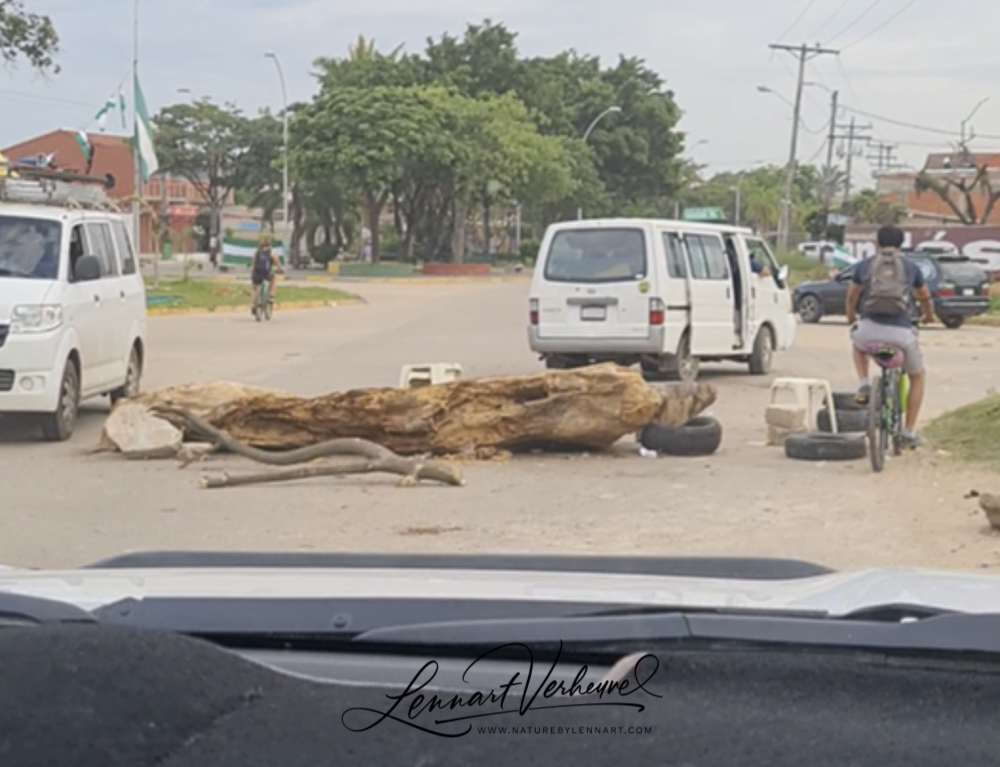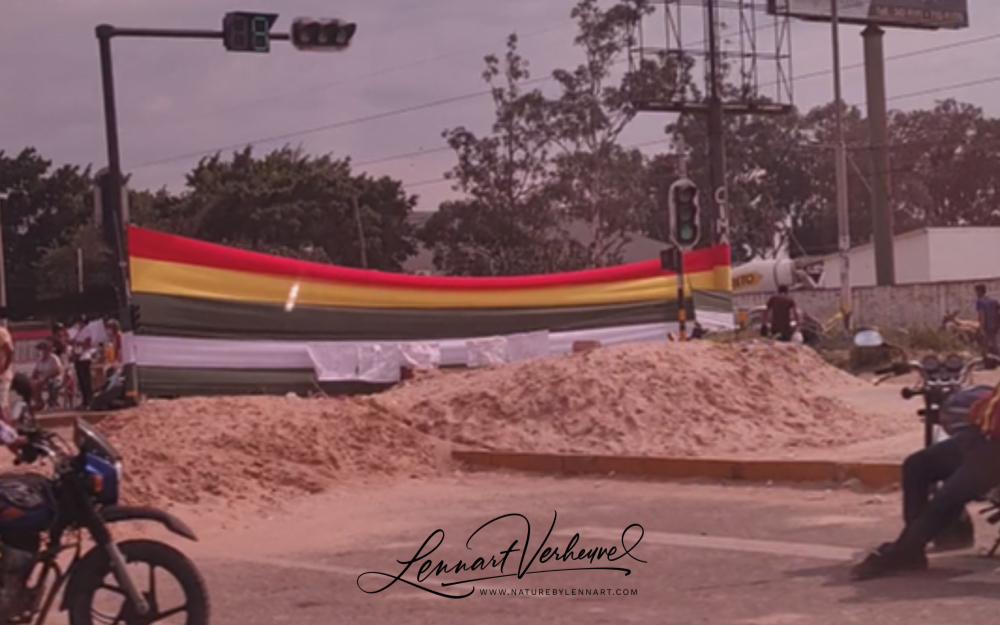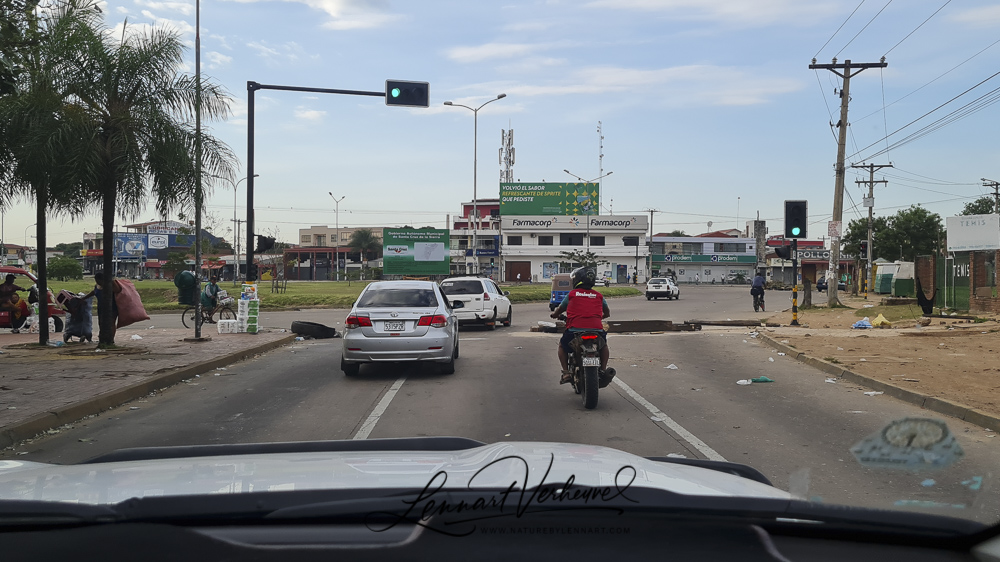 They are very creative in finding stuff to make a blockade with…
We had also lost a lot of time by now, so all blockades were fully manned up when we reached them. Therefore it was not possible to get to the center of Santa Cruz and I settled for a hotel on the outskirts of the city. It didn't look like the blockades would be over anytime soon. I didn't feel like spending five days in a hotel in Santa Cruz, so I contacted KLM to investigate the possibility of an earlier flight back. That turned out bring a hefty extra sum of 1200 euros: I guess I was staying after all! The first day I walked through Santa Cruz and there was indeed not much to do. The paro still seemed to be in full swing even in the evening.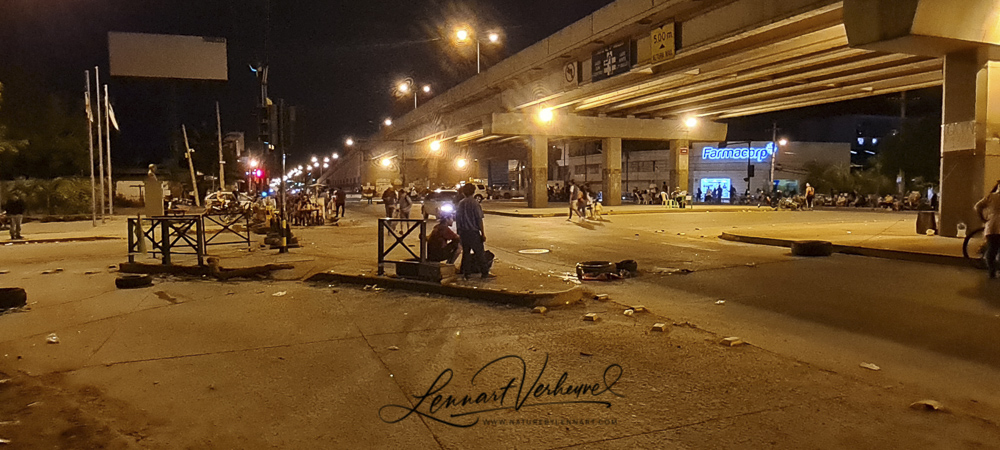 A more subtle blockade with lines of rope but the people holding them ensure no-one can get past!
The next day Nick sent me a message: the paro was over! He also asked me if I would be able to be ready to leave for Samaipata within an hour and a half. A bird guide would be waiting for me there so I could still do my bird trip! It didn't take me long to consider that! Right on time the taxi arrived and I was on my way to the village of Samaipata. There I stayed in a hotel and my guide Saúl came to pick me up at three o'clock in the afternoon. Of course he knew the nice birding spots and at a hummingbird garden I came across a lot of new species of birds most of which weren't in fact hummingbirds. My pictures weren't that great, but I liked the way this White-tipped Dove posed itself.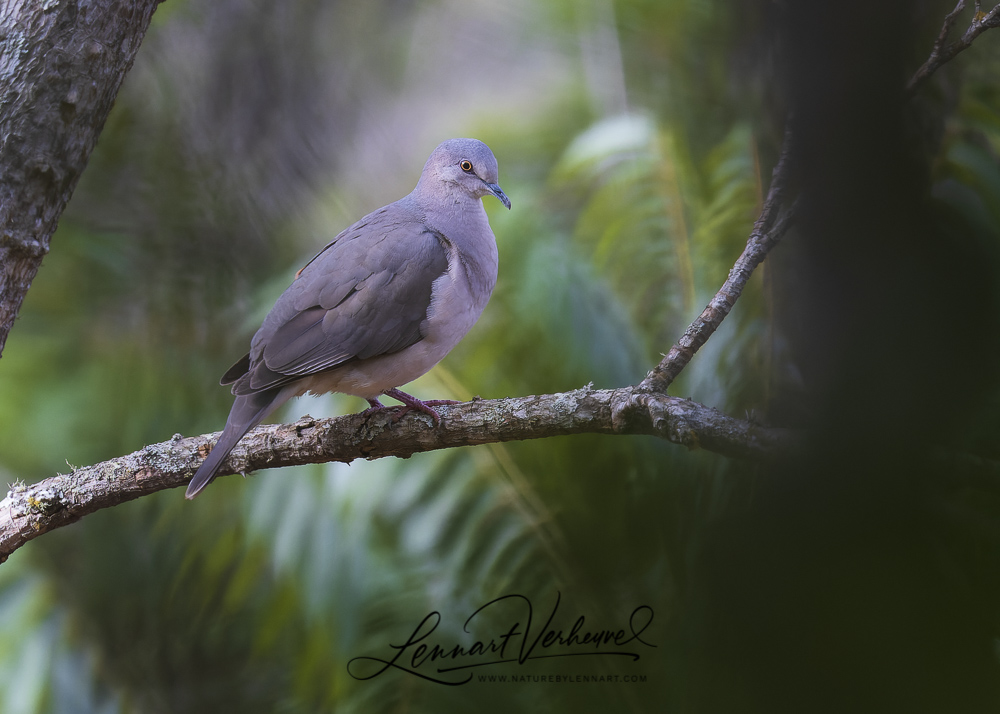 White-tipped Dove
The next morning we went birding at the edge of Amboro National Park and saw some appealing species such as Blue-banded Toucanet, Crested Quetzal, White-eared Solitaire and Straw-backed Tanager.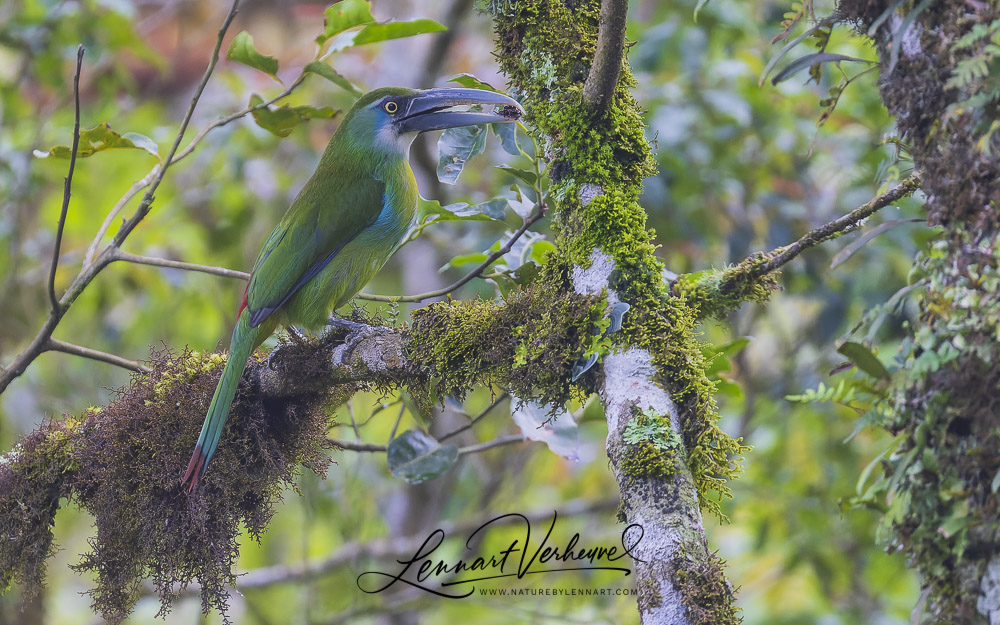 Blue-banded Toucanet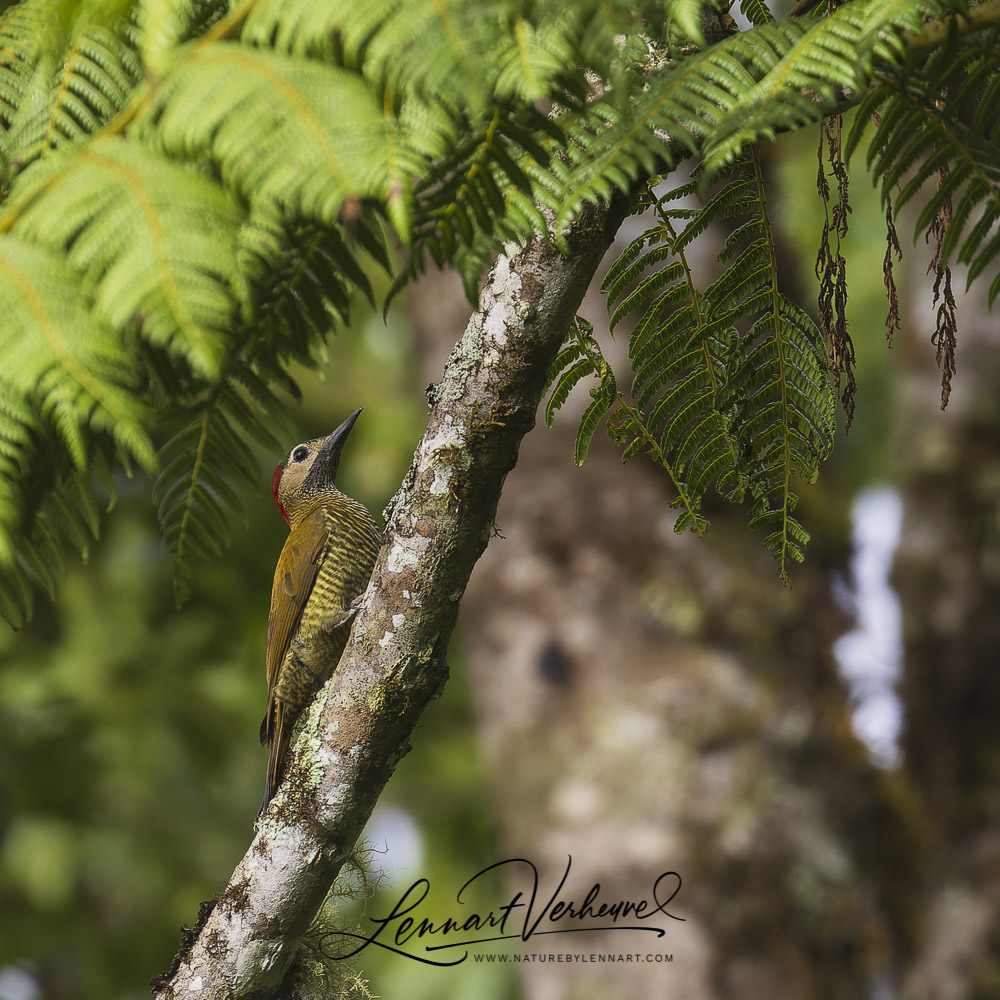 Golden-olive Woodpecker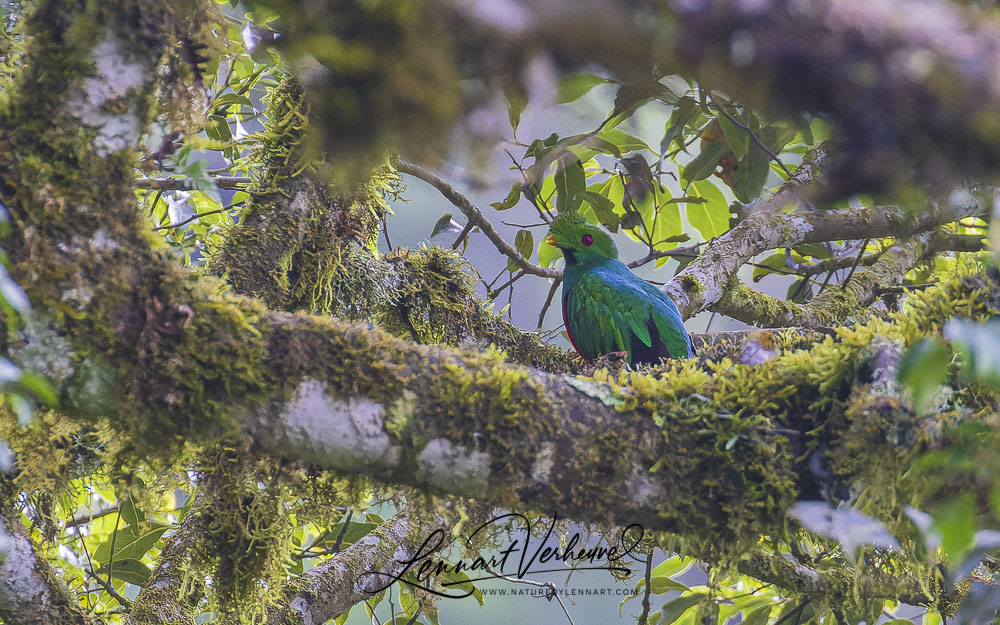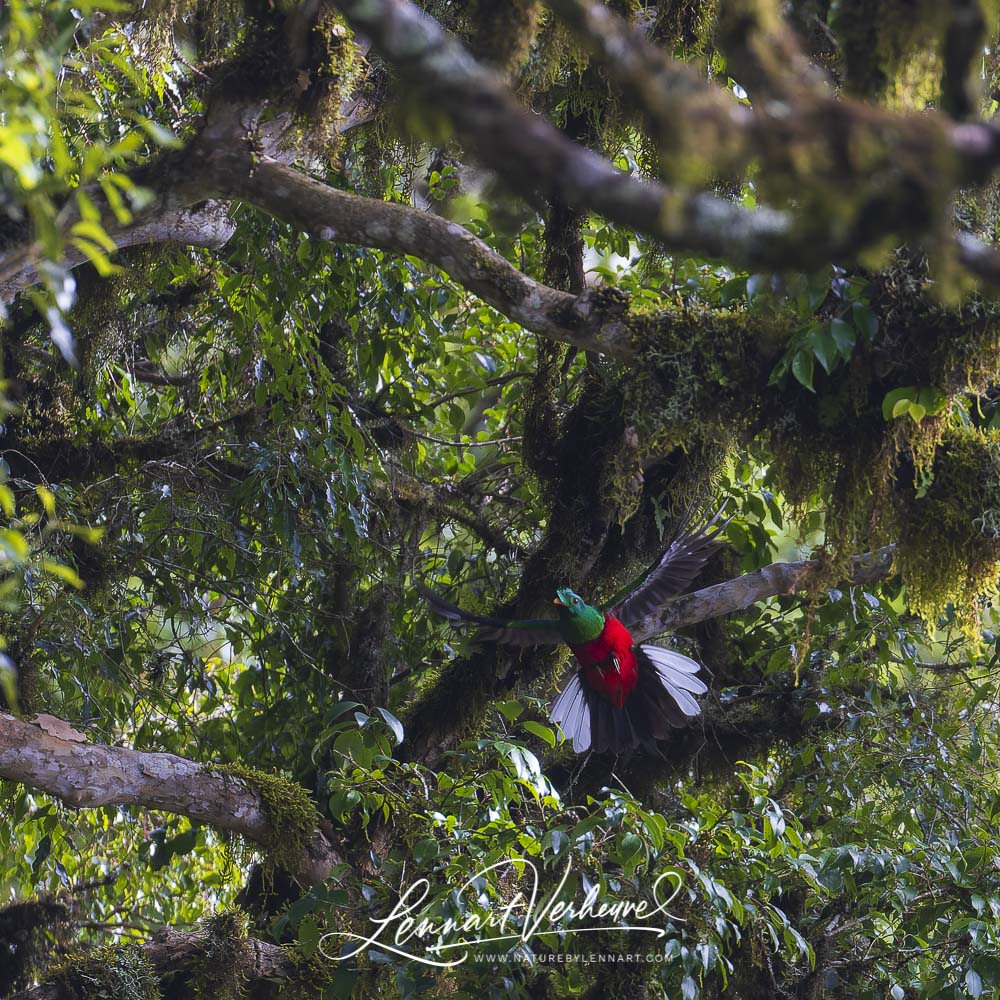 Crested Quetzal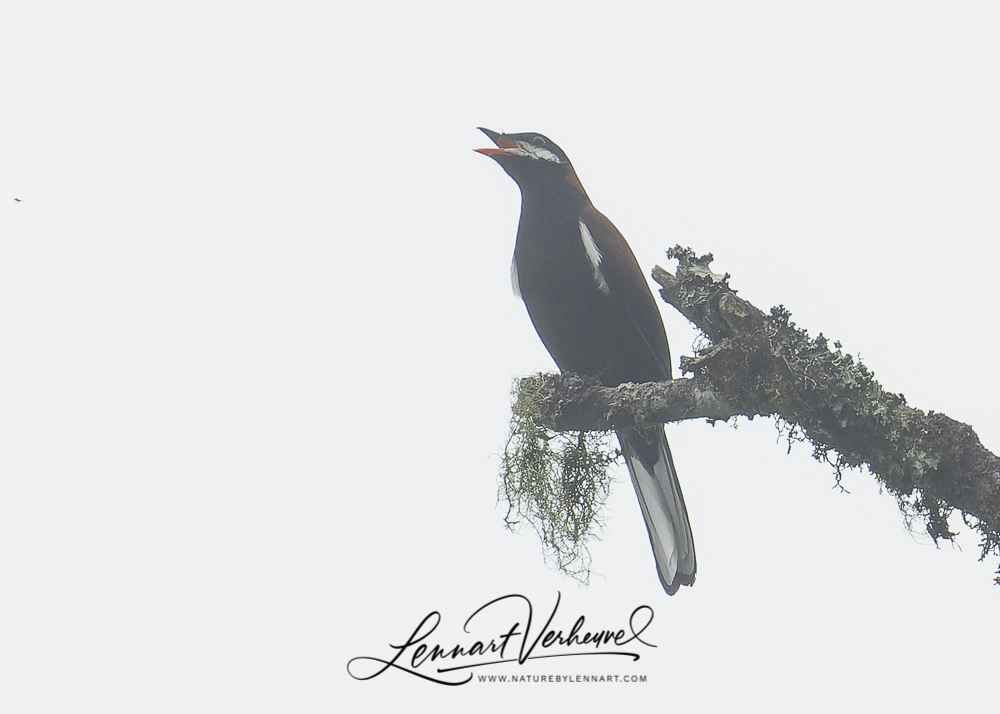 White-eared Solitaire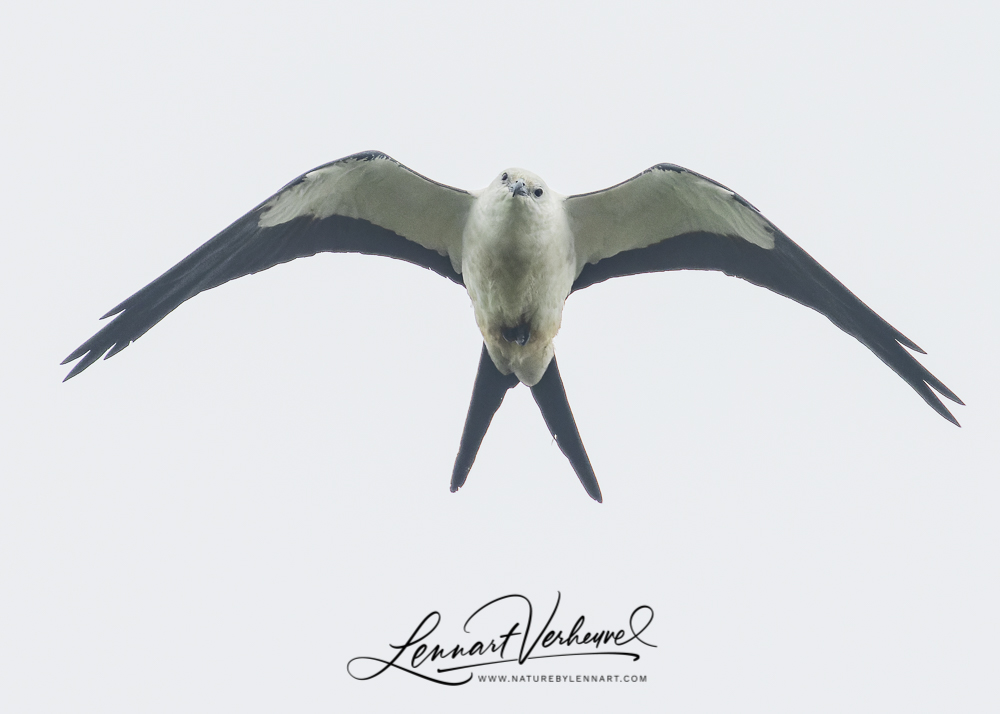 Swallow-tailed Kite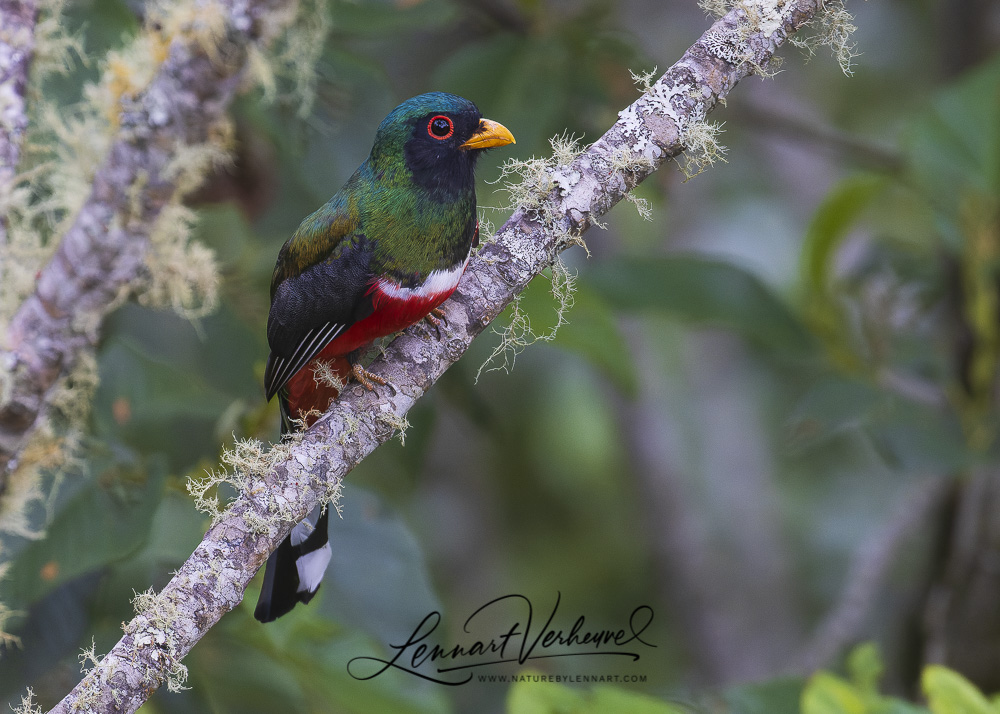 Masked Trogon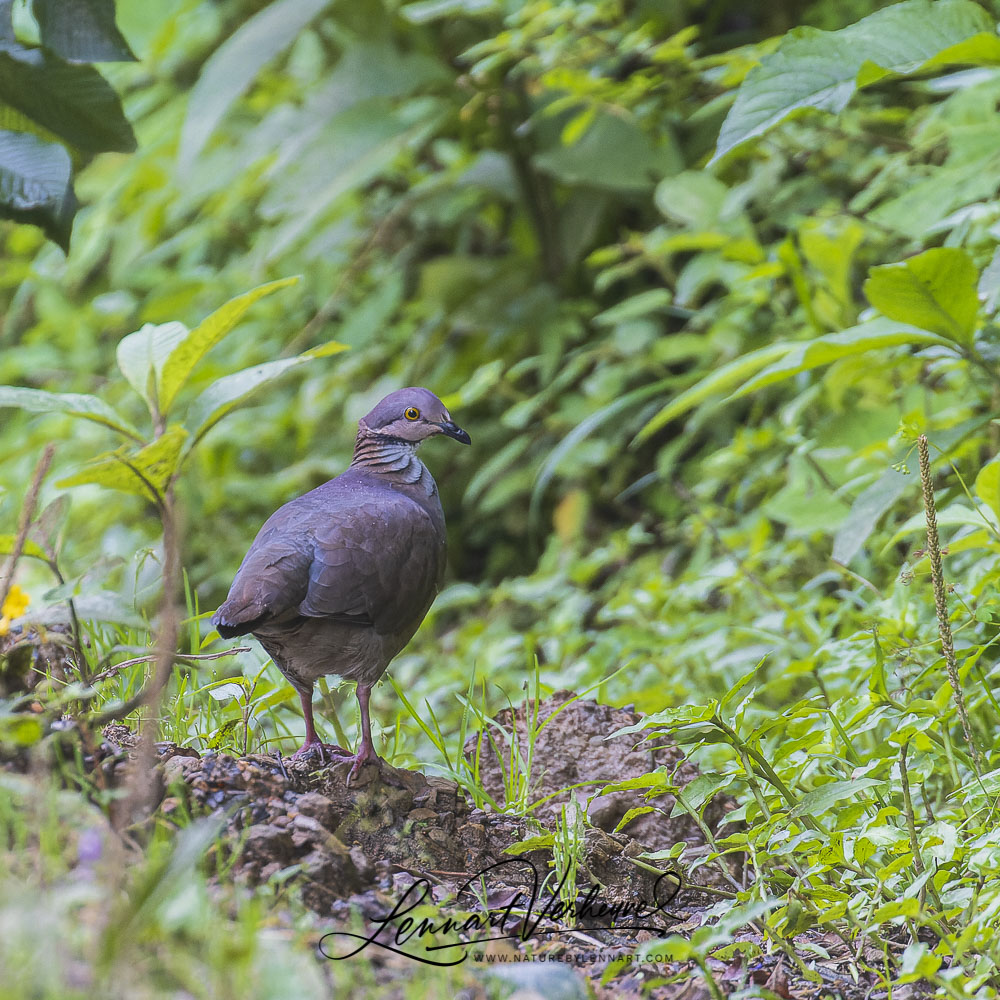 White-throated Quail-Dove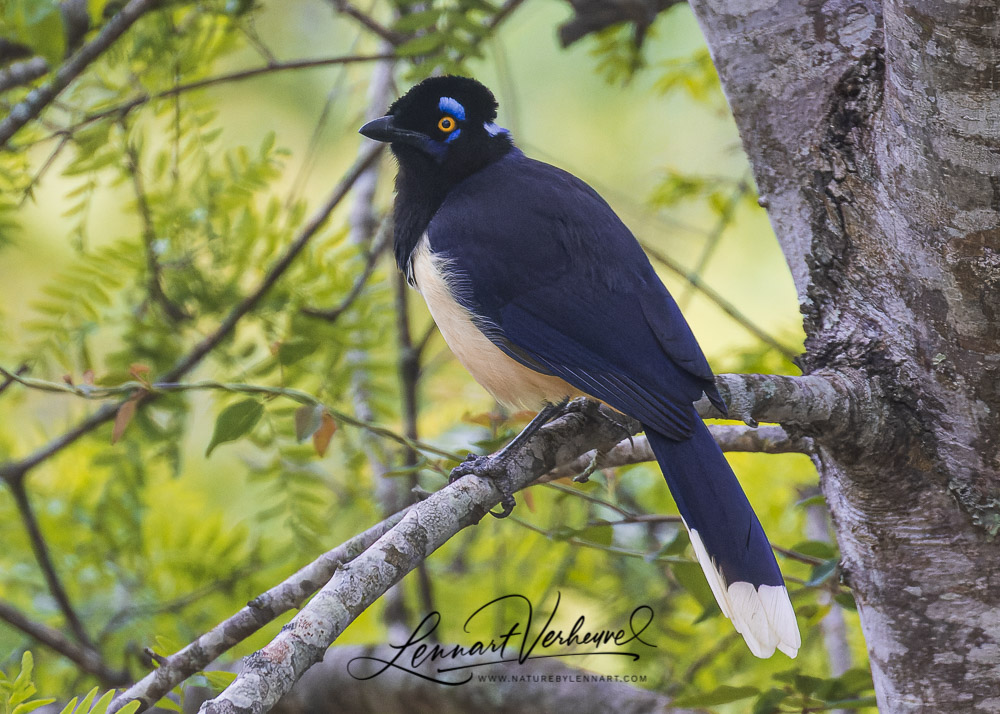 Plush-crested Jay
I didn't manage to take a picture of the Straw-backed Tanager, but my guide was quite enthusiastic about it, so it must be a good species! I hadn't had much time to prepare for this trip… One bird was clearly on my radar however and that was the Red-fronted Macaw! To see it I had to wait until the next morning. In the remaining part of the day we made the trip to a village near the colony of Red-fronted Macaws. Of course we birded along the road.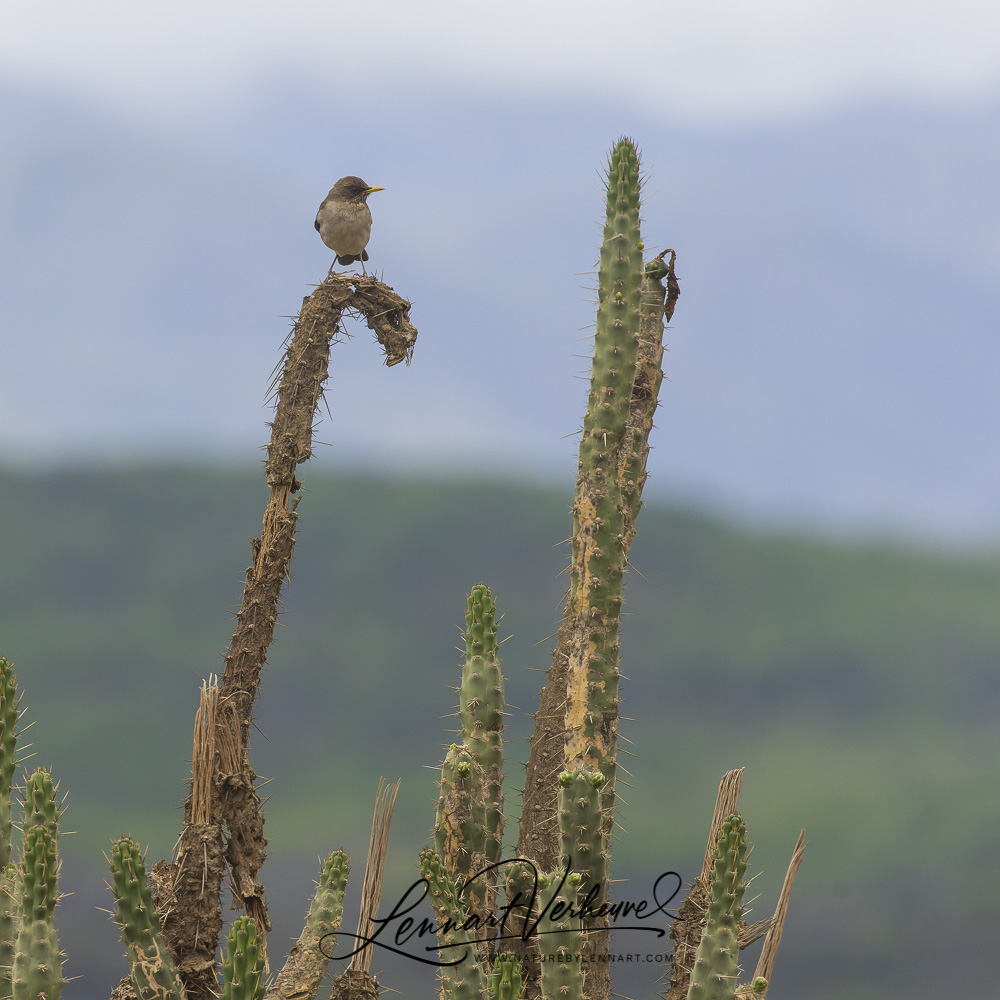 Creamy-bellied Thrush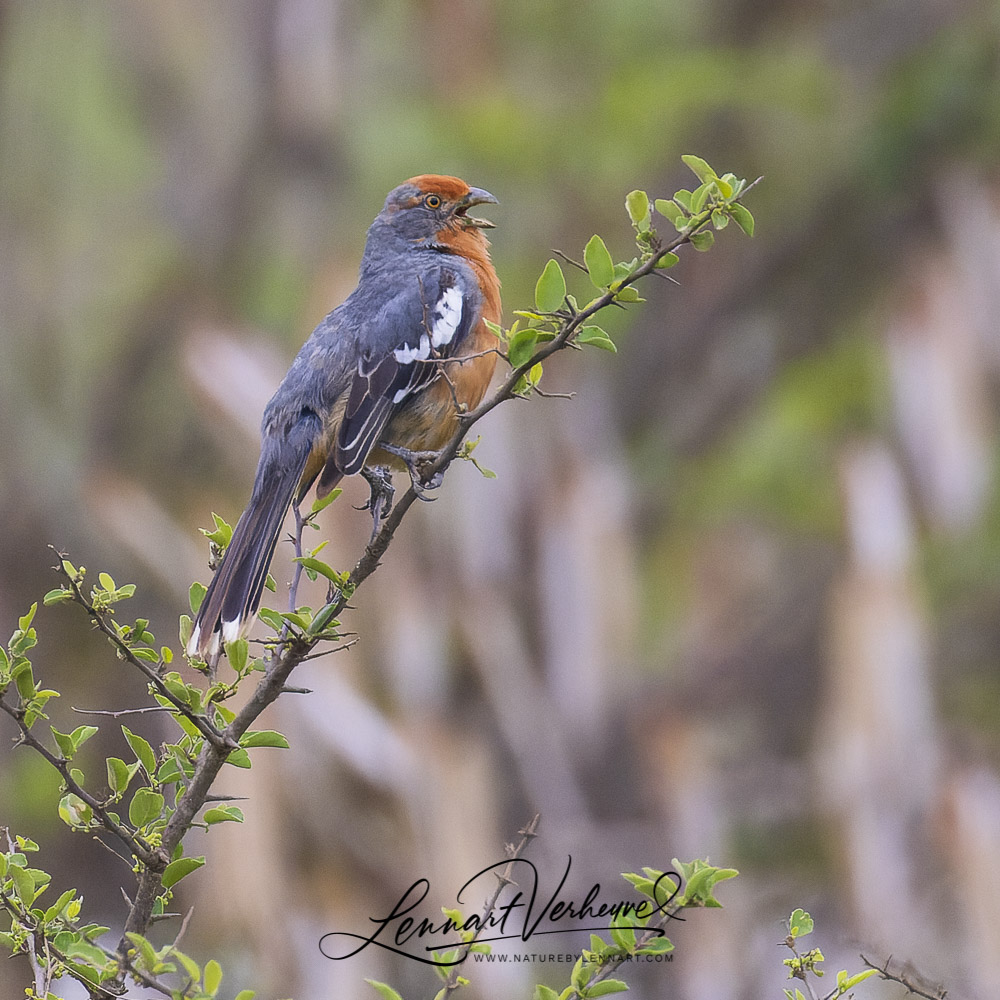 White-tipped Plantcutter
The next morning we got up early: finally on our way to the Red-fronted Macaws! We didn't have to wait very long. A few kilometers before we arrived at the colony, we already saw two Red-fronted Macaws sitting in a bush!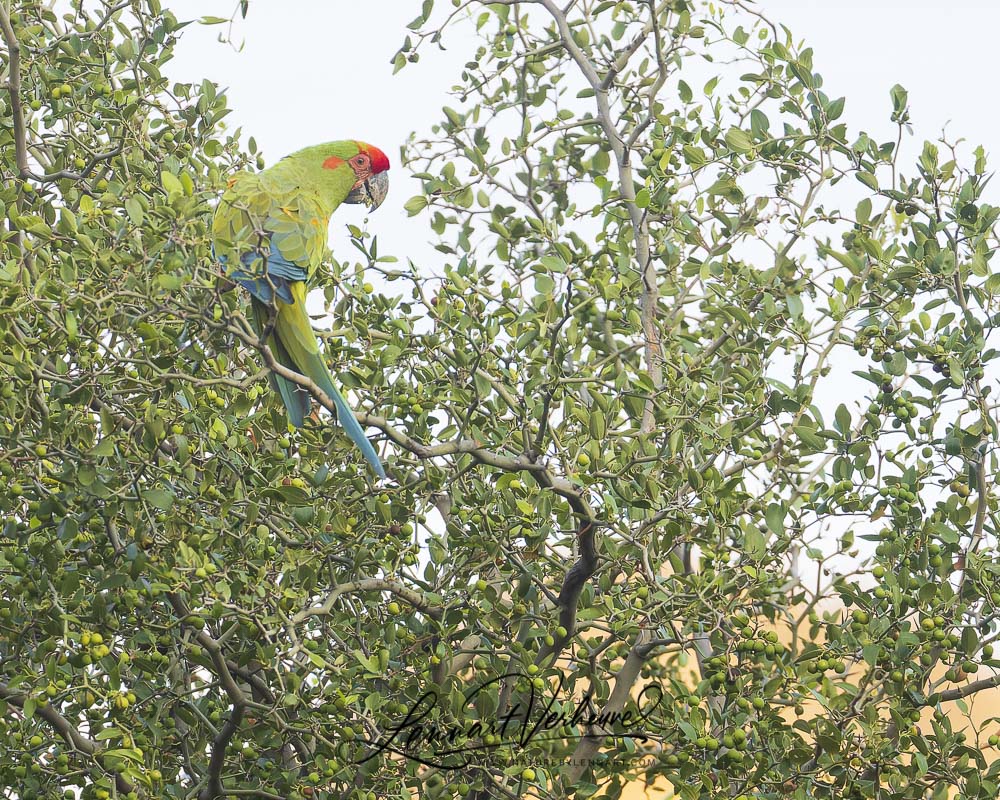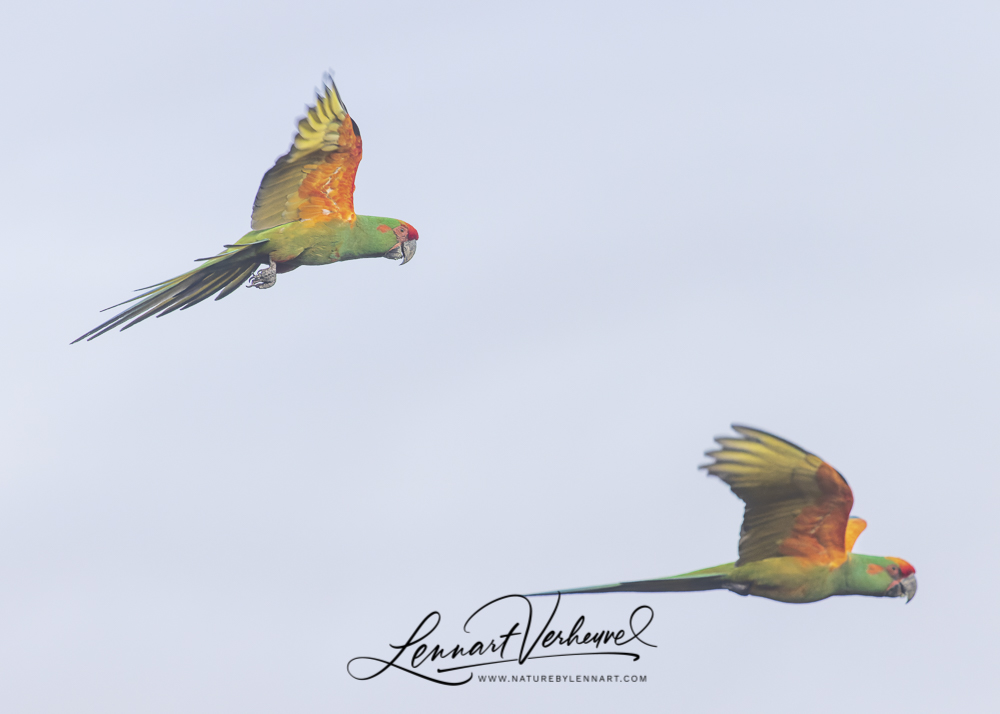 Red-fronted Macaw
Glad to have it in the bag! When we arrived at the colony at first there was no macaw to be seen. The place was beautiful: a river bed surrounded by rocks. We stood on one side of the rocks and we looked down. Then we also found the macaws: there were several birds foraging on the ground!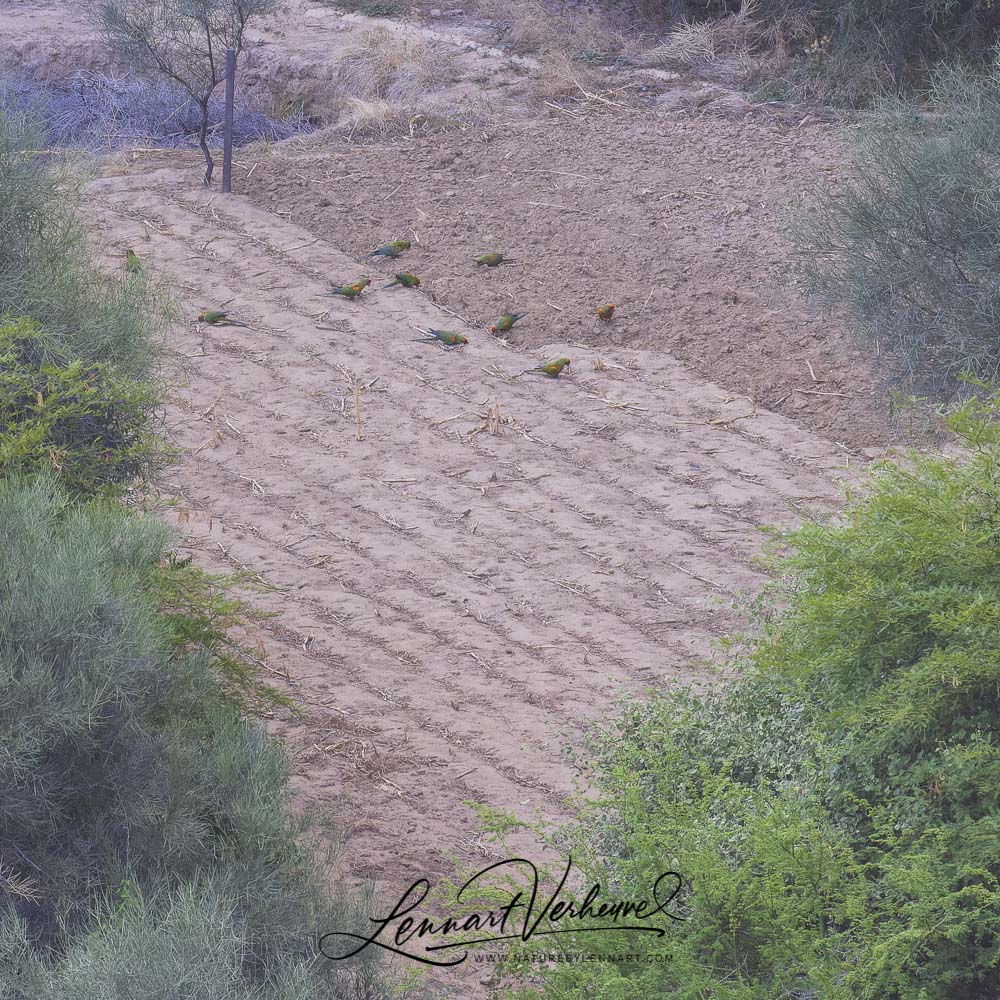 Red-fronted Macaw
My guide told me that the macaws are known stay there for a while until they suddenly all start flying. That's the moment to be ready because then they can come close for the photo!
He thought we had some time for breakfast at the car. Suddenly we heard a distinctive hoarse macaw call: they were in the air! I quickly ran back to the edge of the rocks, but I was too late! Four macaws had just flown by. Of course I was disappointed. I took up post on a protruding rock: the next one is mine! I sat there for forty minutes, but of course no macaw showed itself. Then my guide came to me again: a little further I would have better chances! So I went with him. We had just walked a little further when we suddenly heard macaws calling very close! They were in a tree somewhere! There were some nerve-wracking moments because I was sure they must be close by! Suddenly we saw one! It was less than twenty meters away! Turns out there was one more. Carefully I took position and I was able to make my first 'decent' pictures. One of the birds showed itself fantastic. They let themselves be admired for a while and then they started flying again.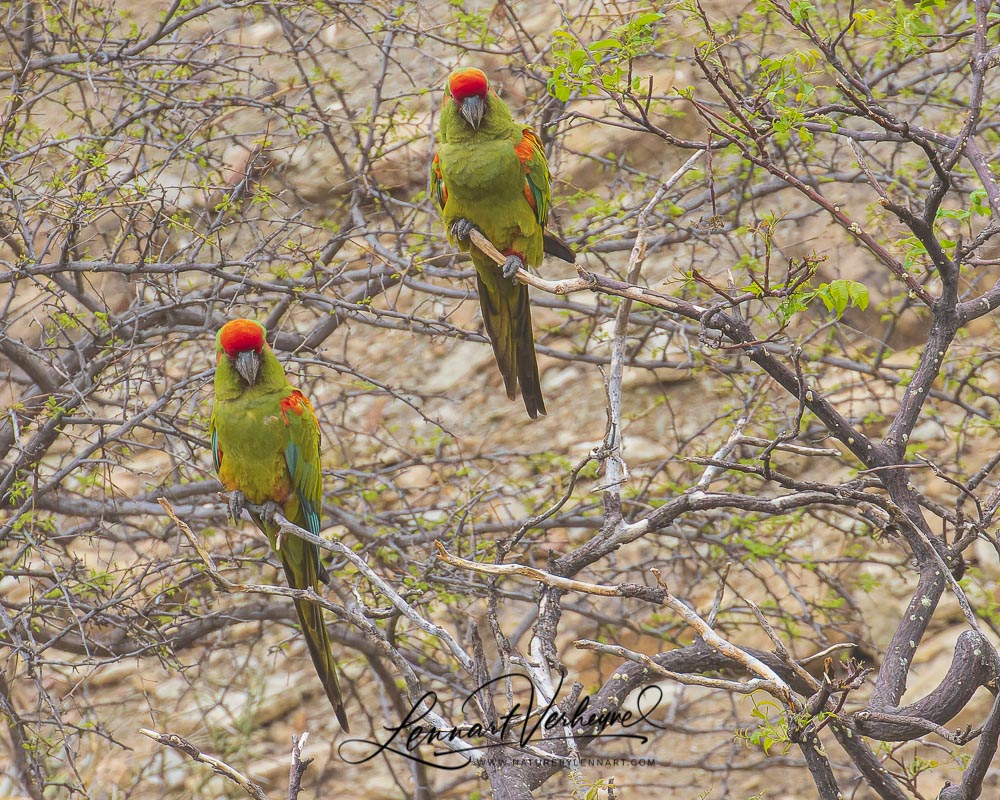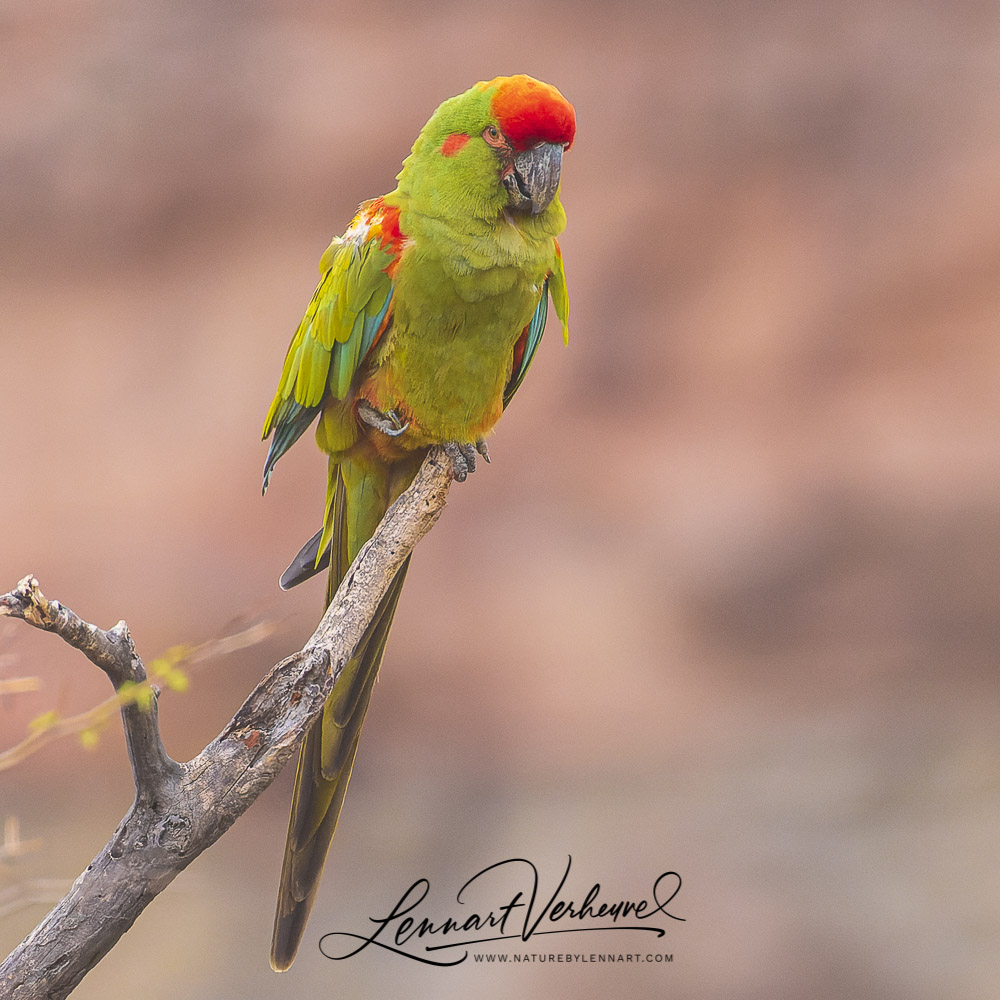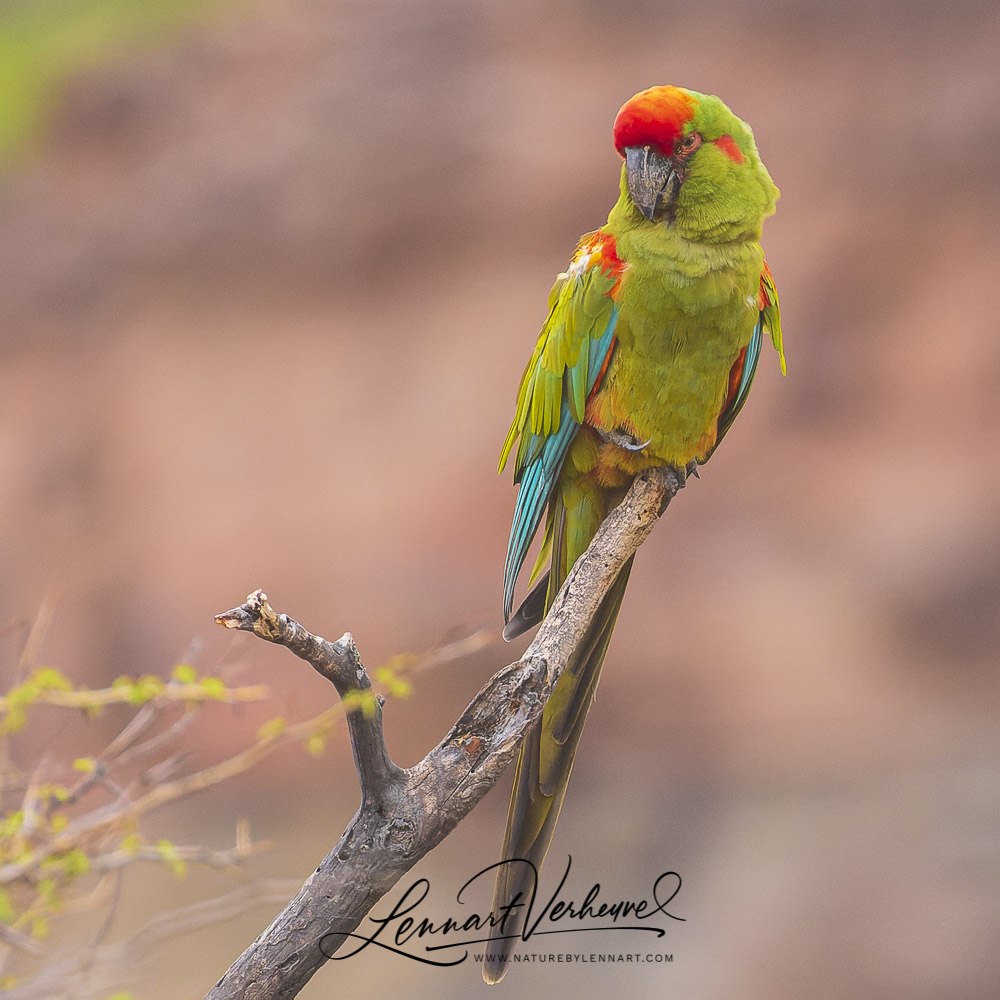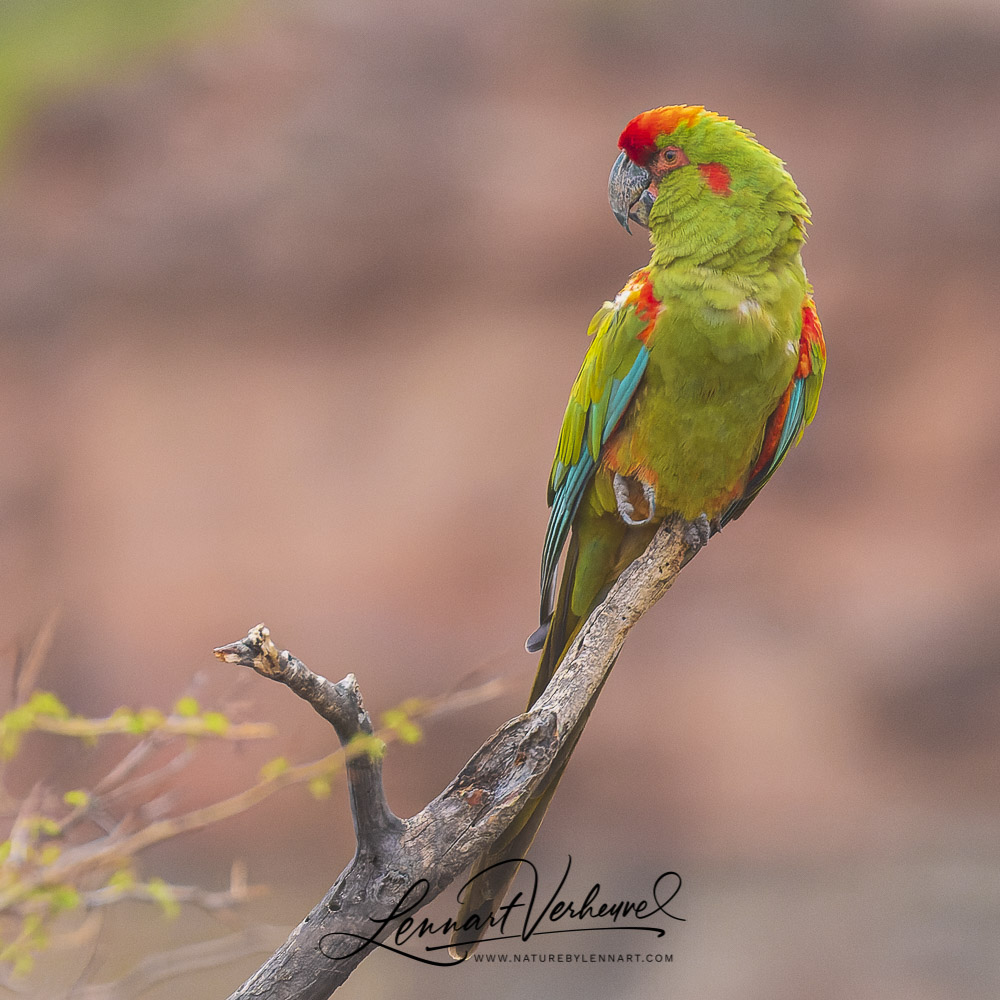 Red-fronted Macaw
That turned out to be the harbinger of a great macaw show. A few pairs skimmed right in front of me and I got the flight pictures I had dreamed about.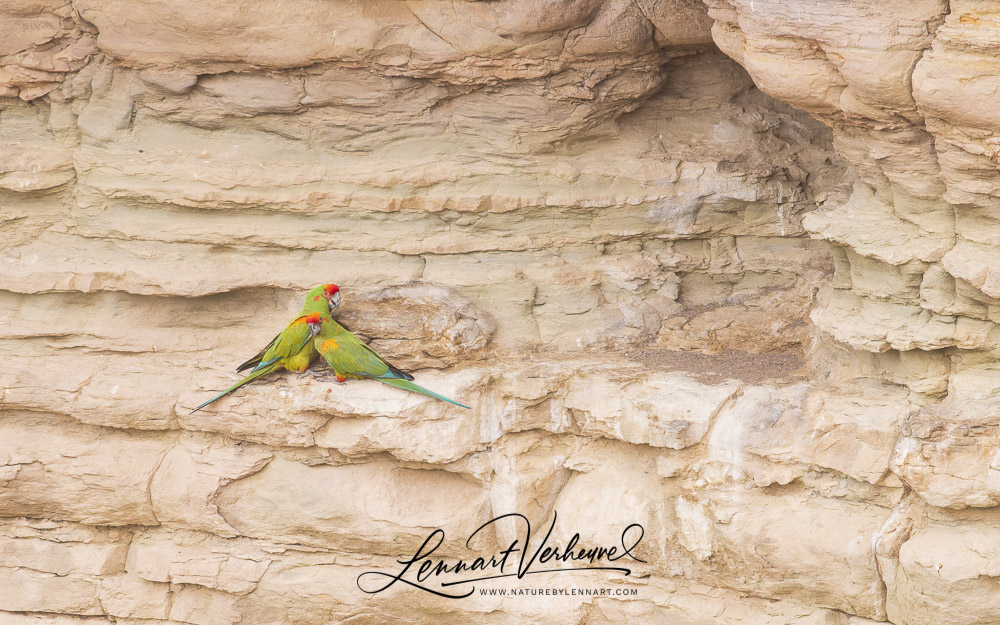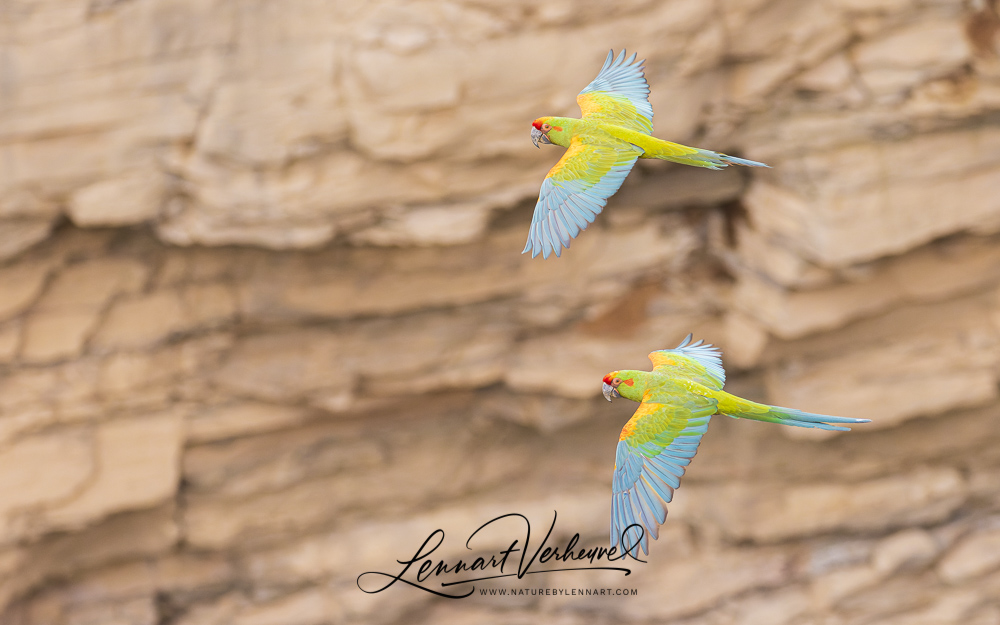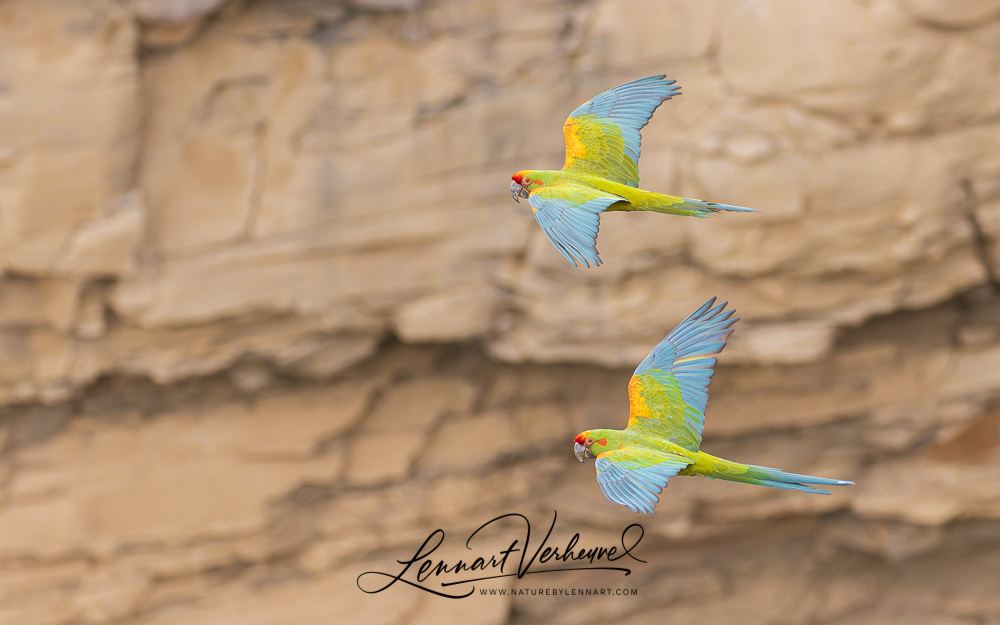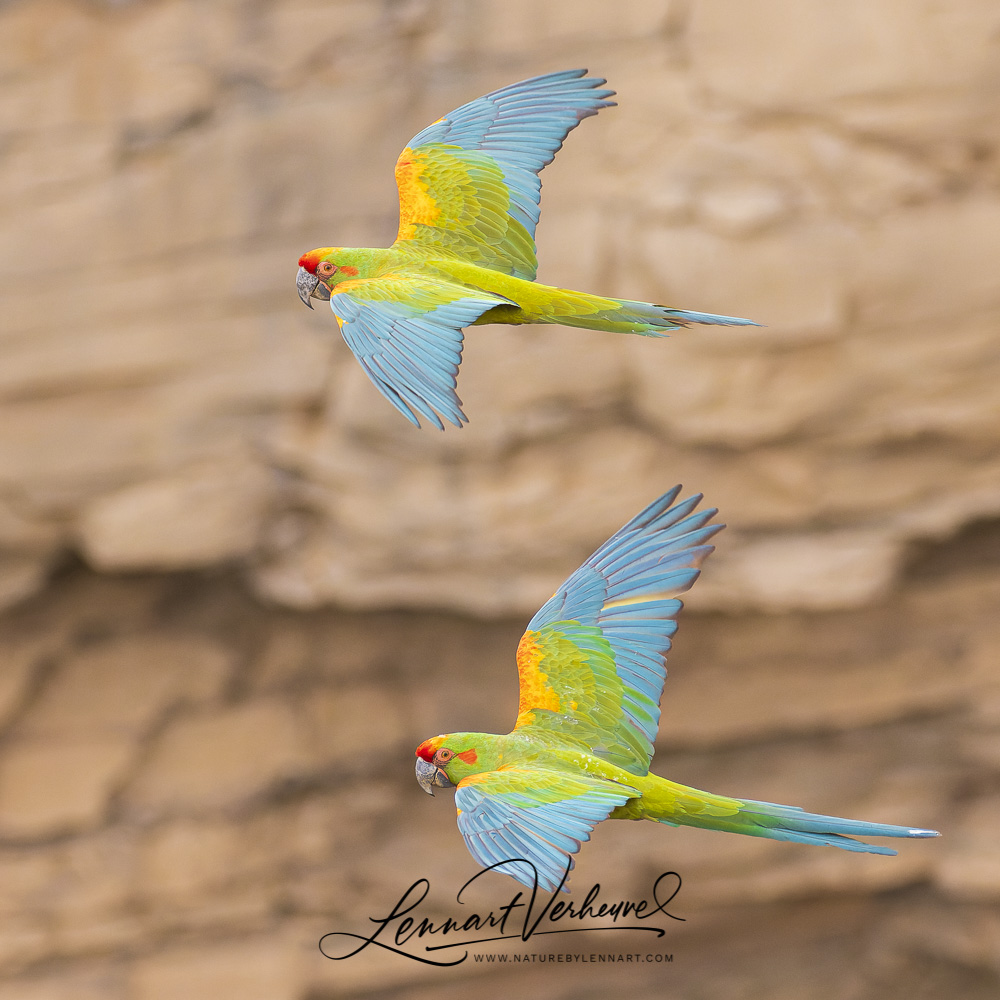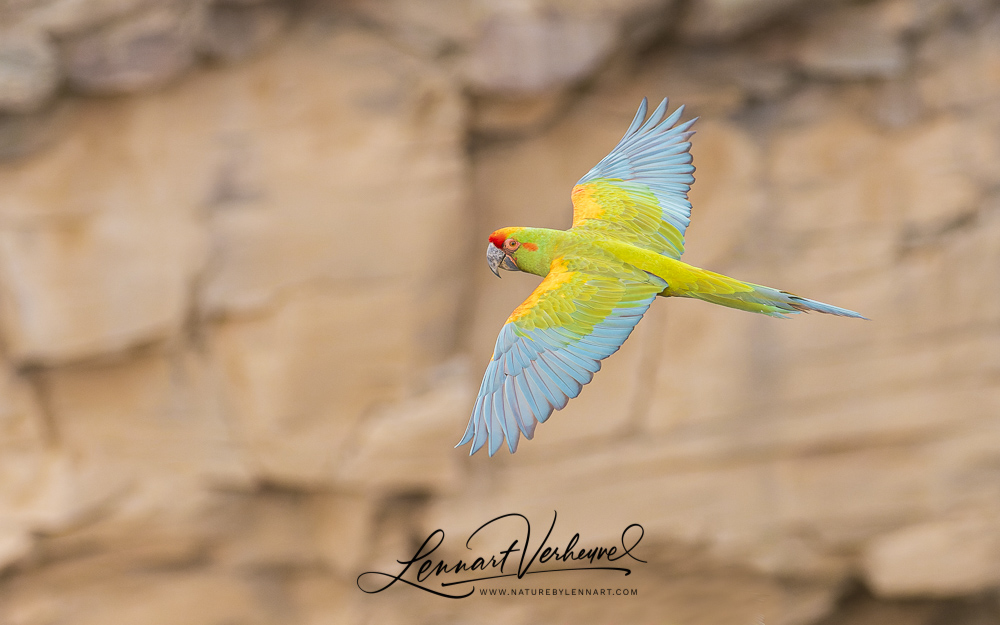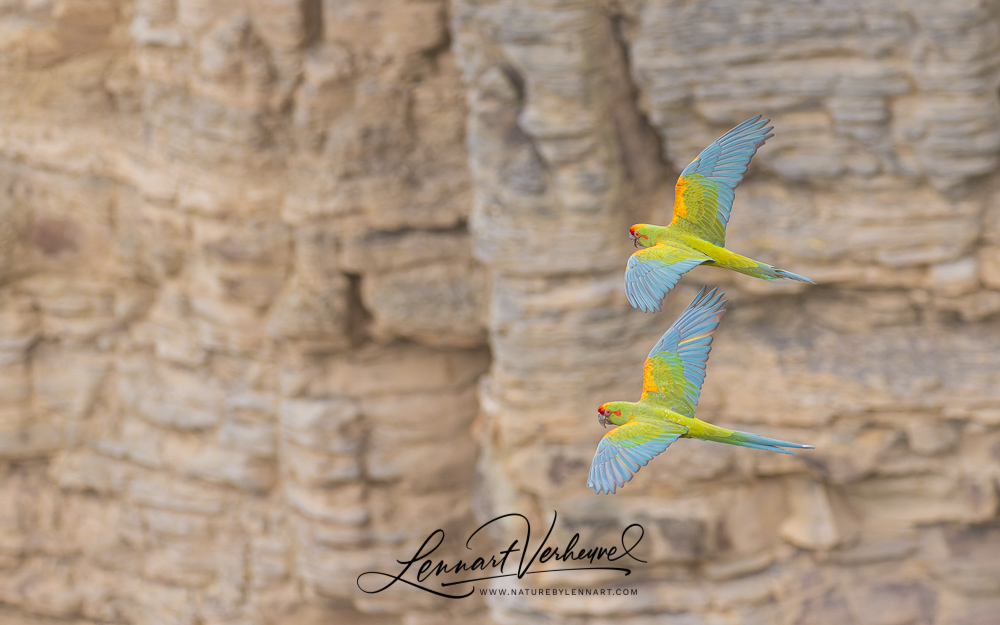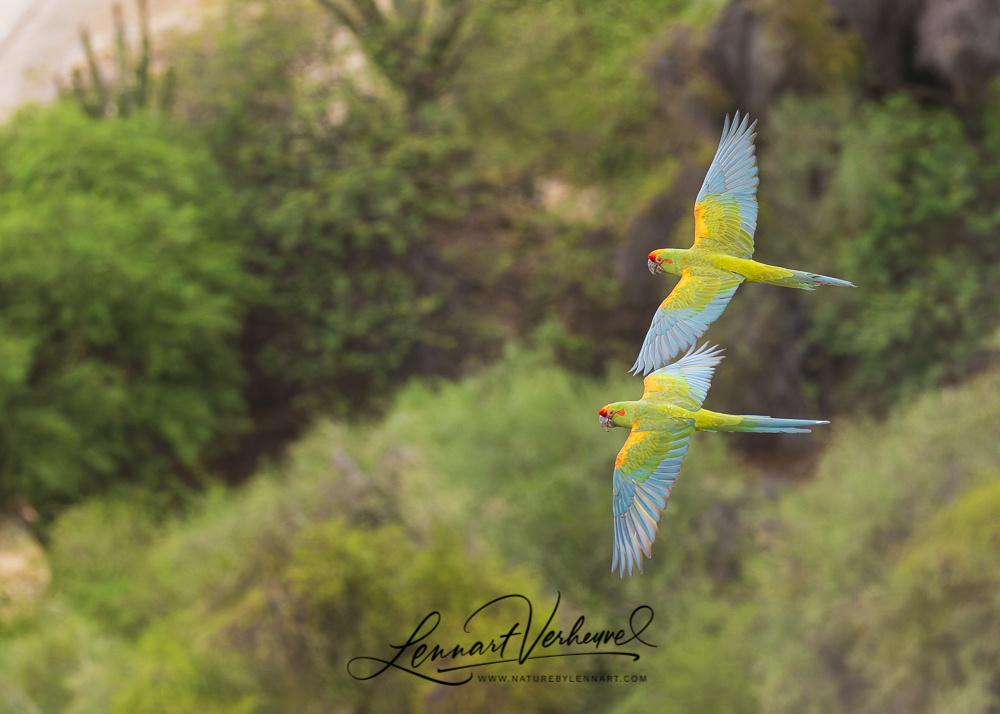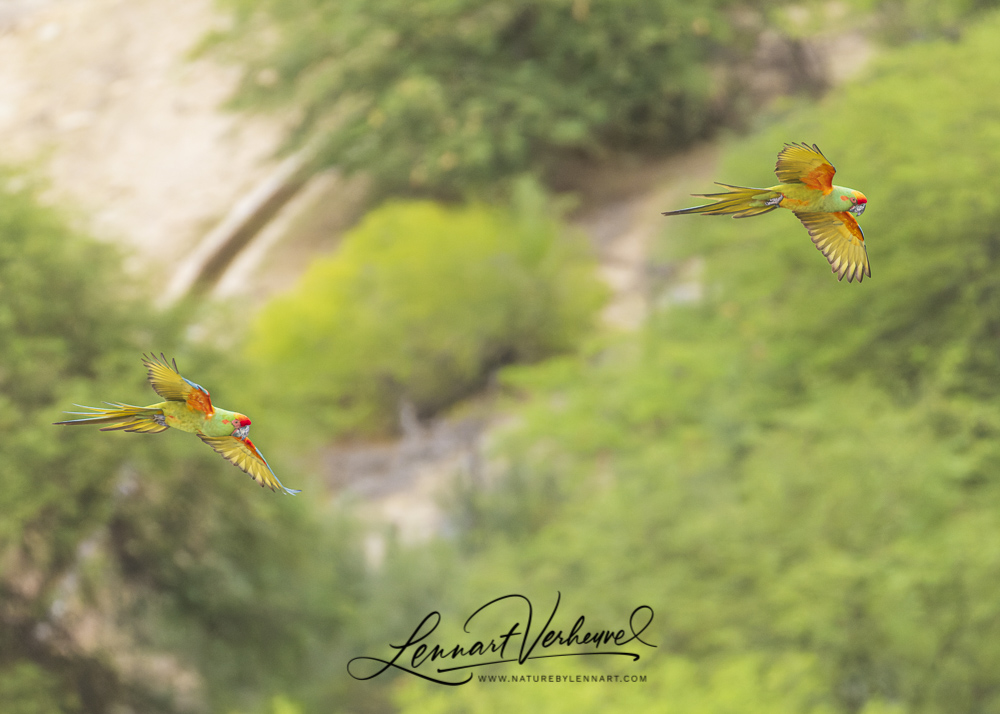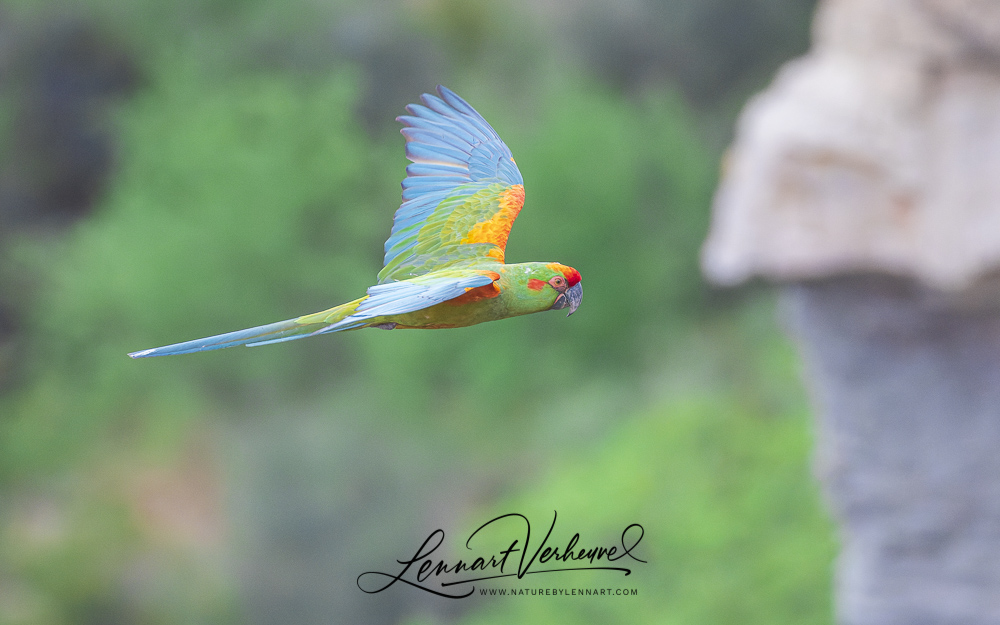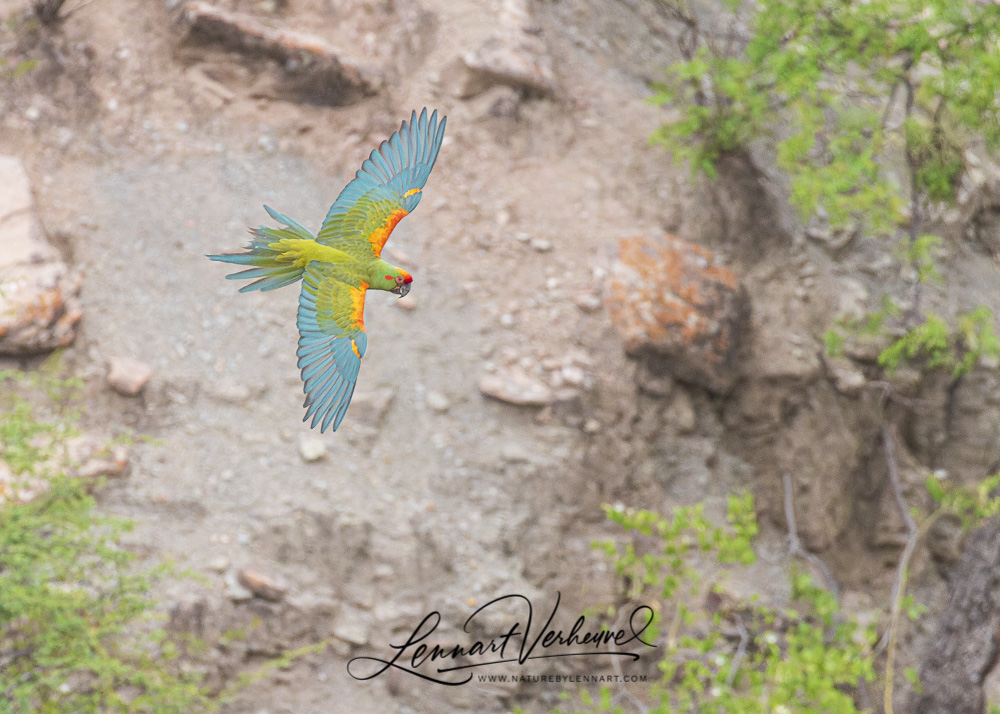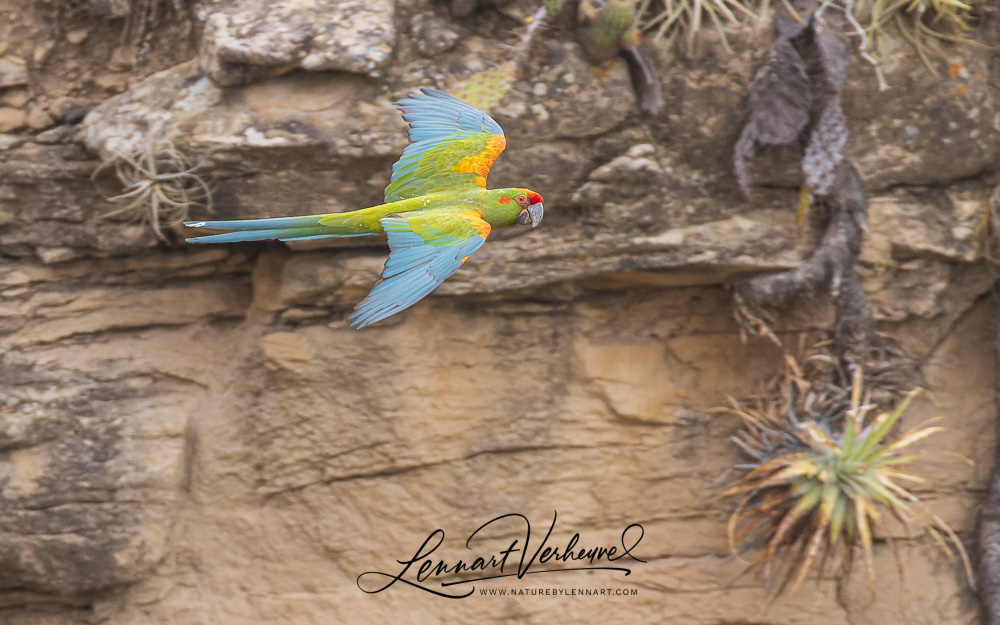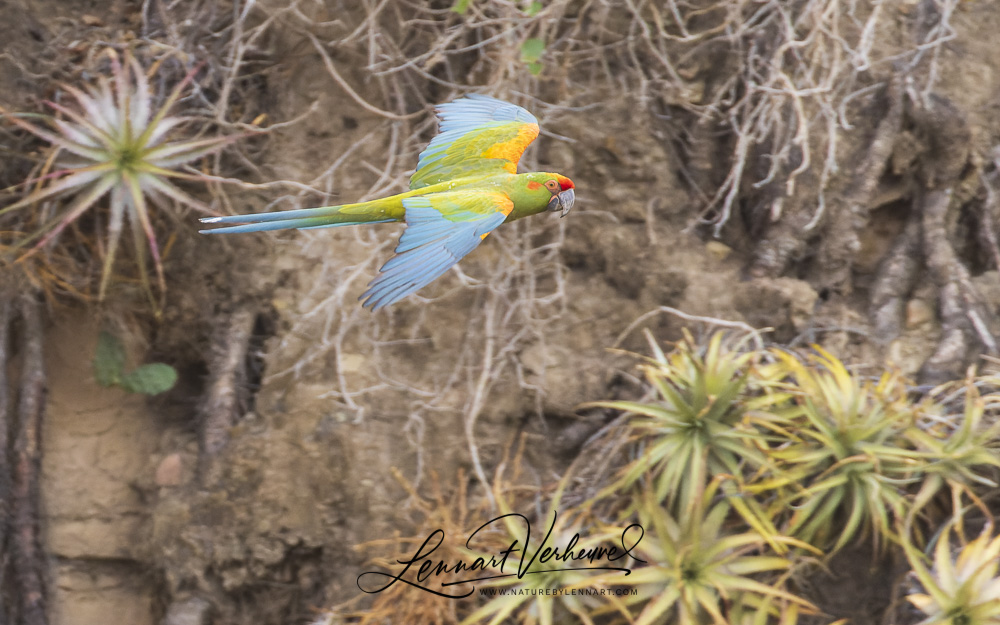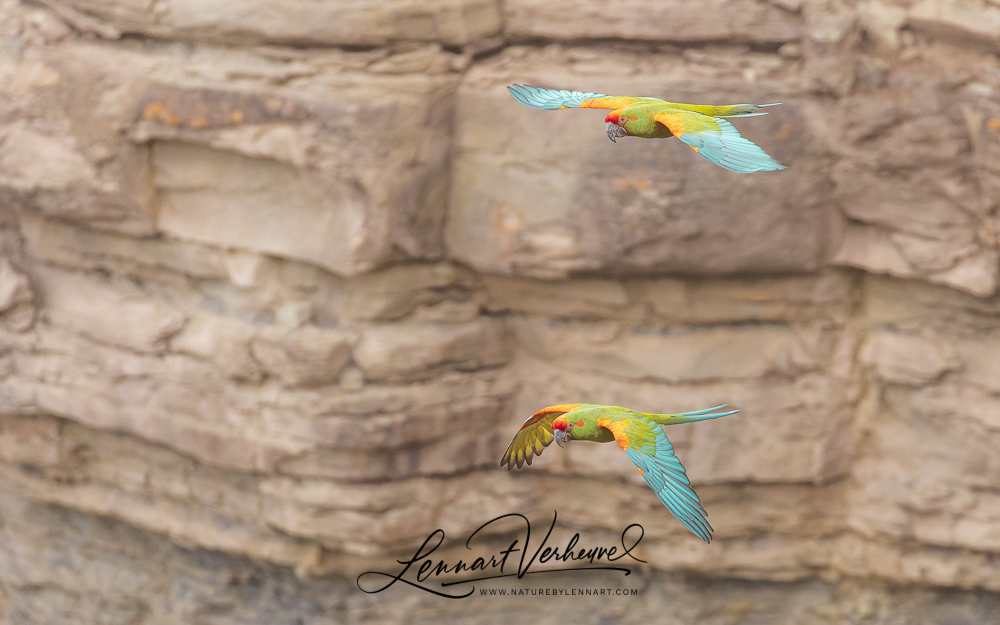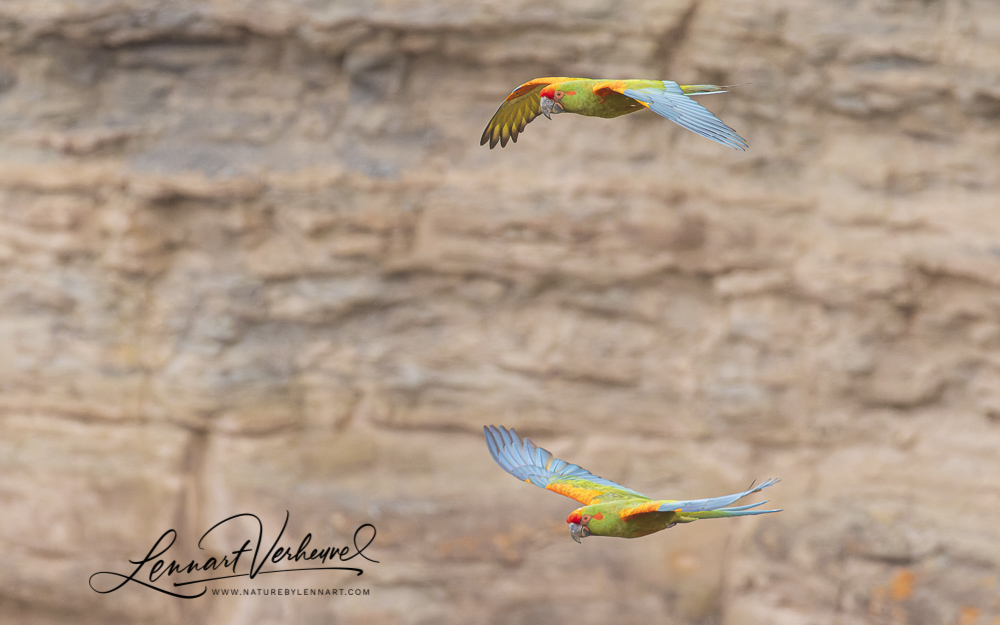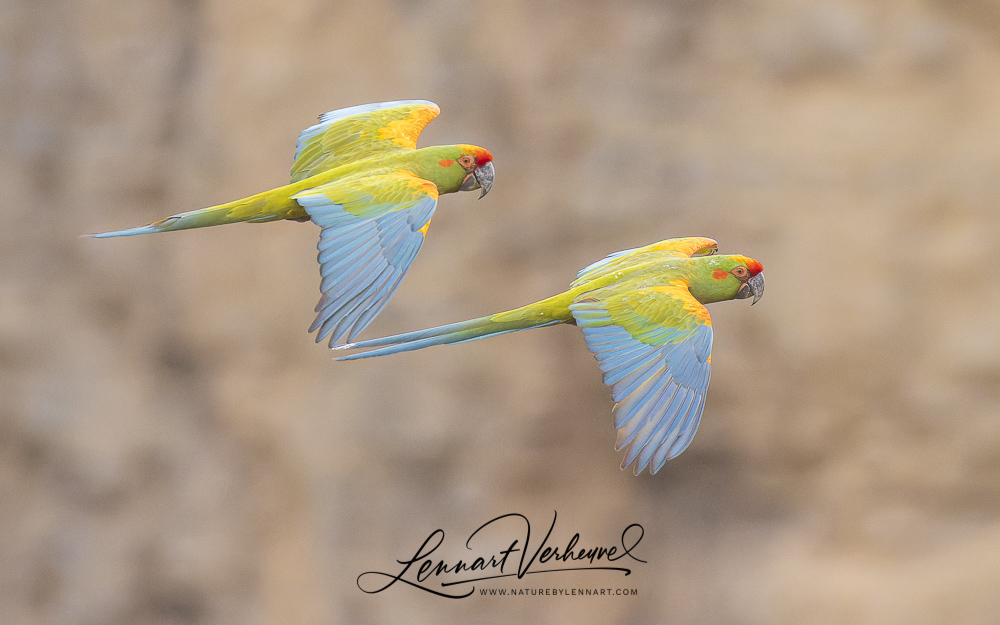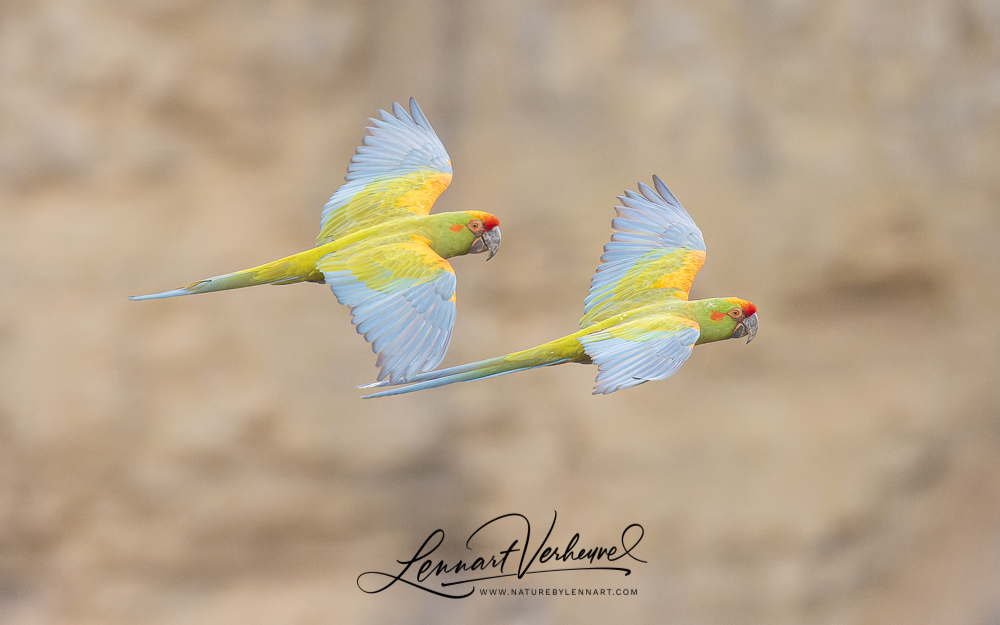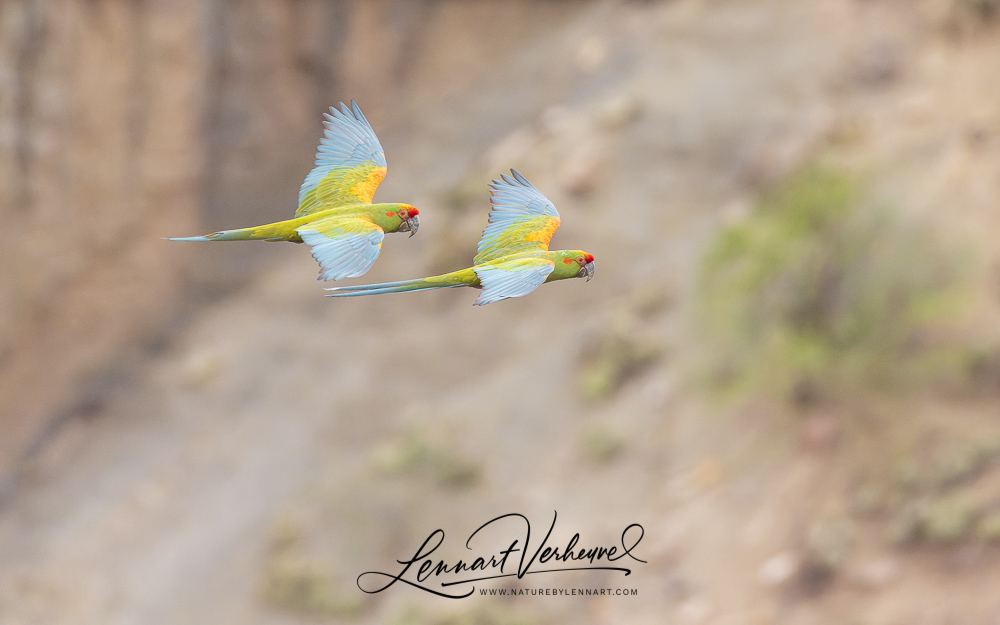 Red-fronted Macaws
A pair also came to sit near me again and I was able to shoot some nice pictures again.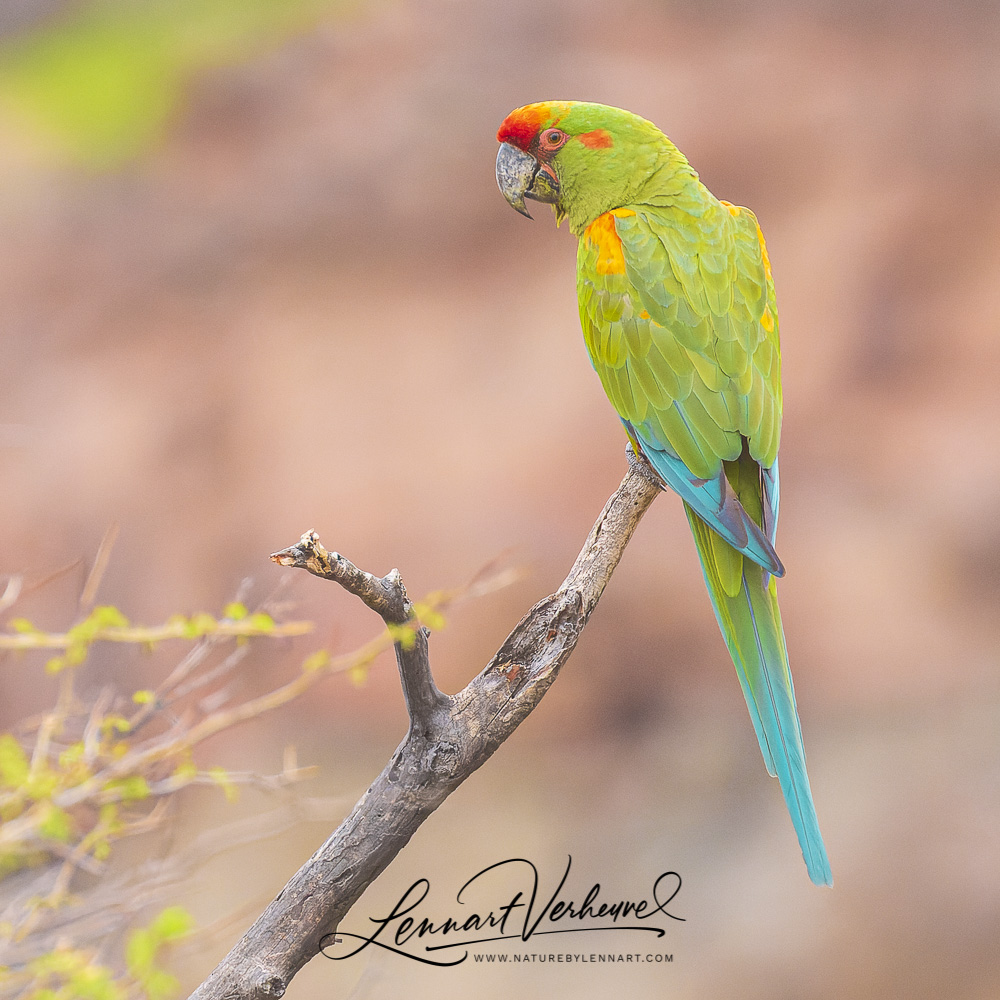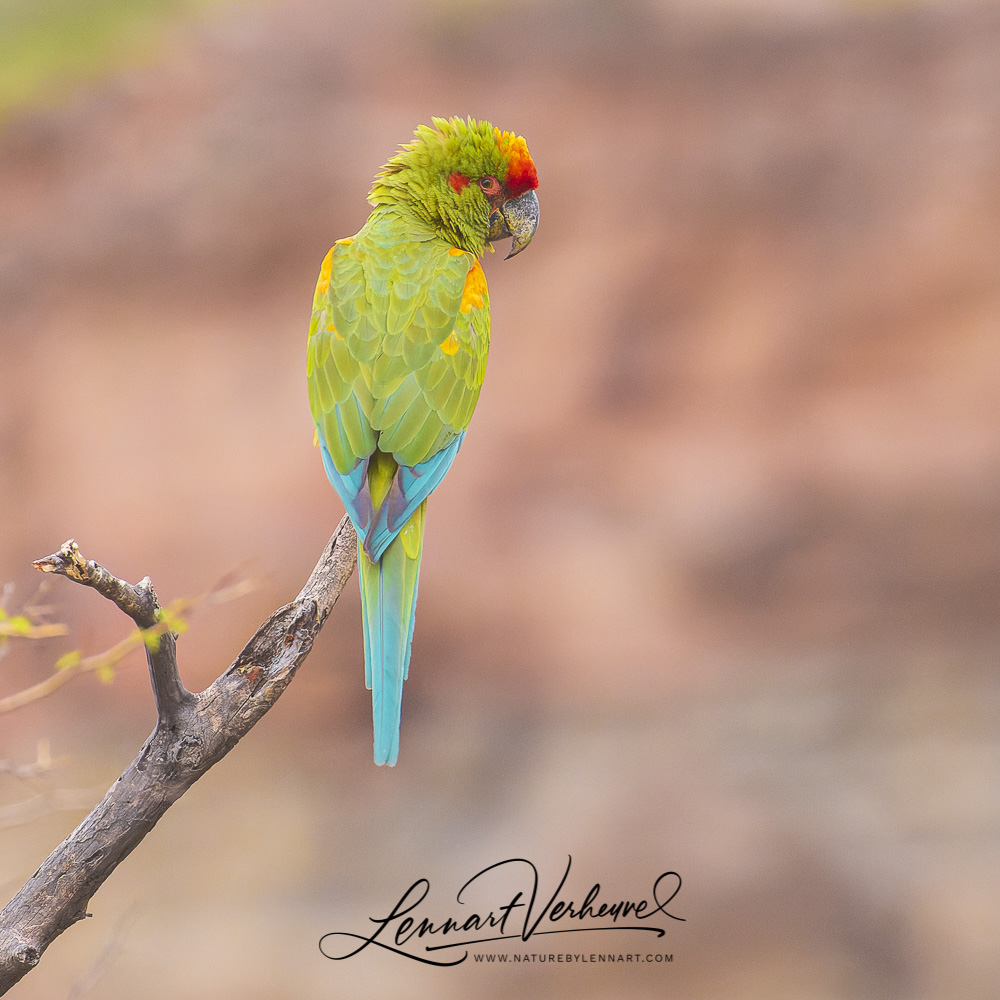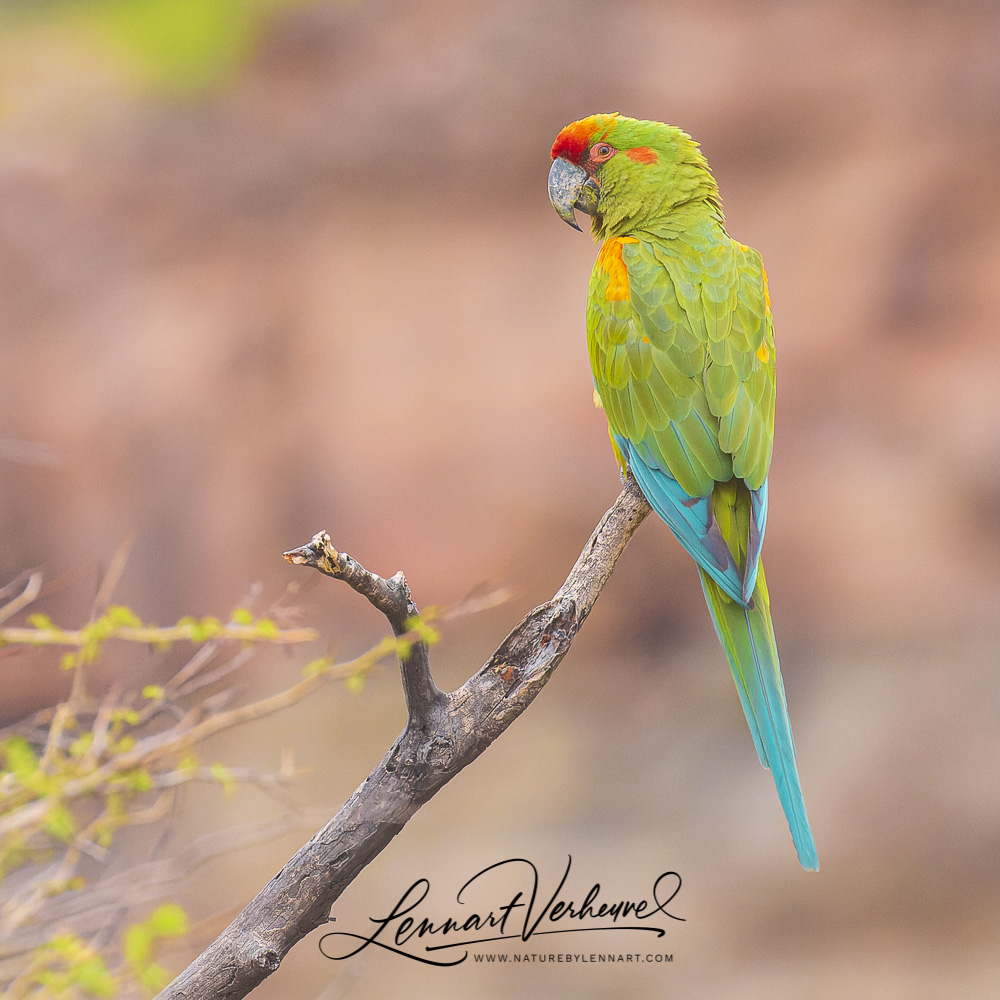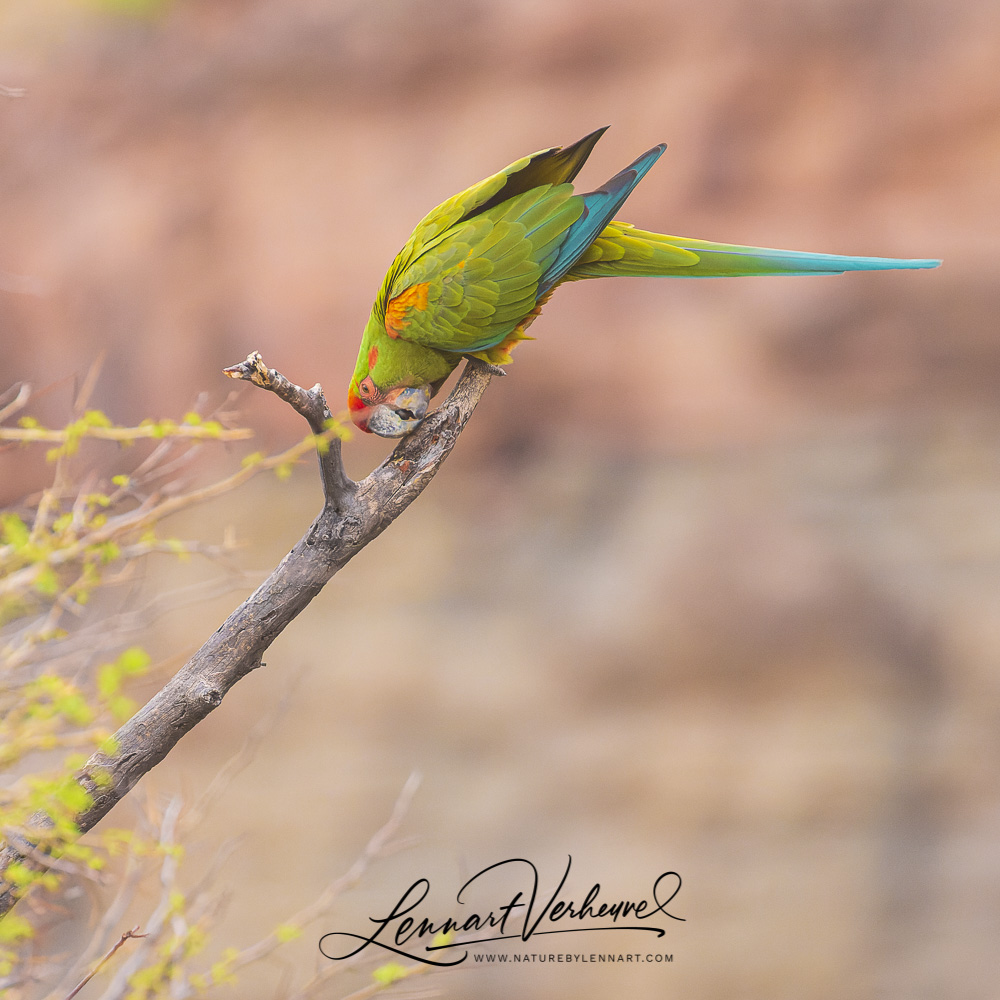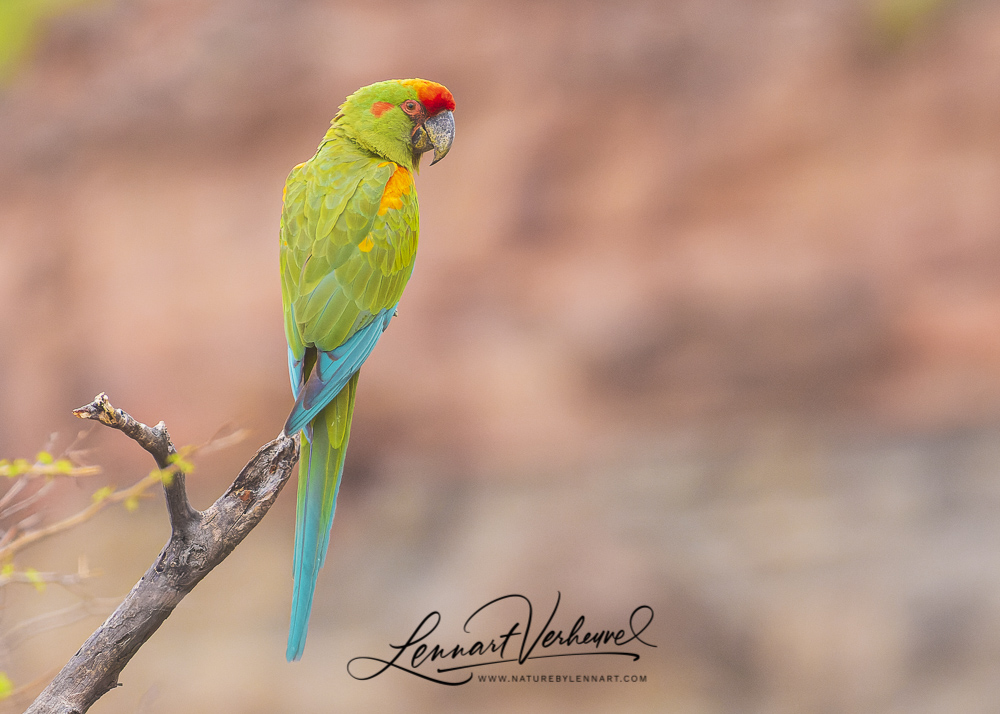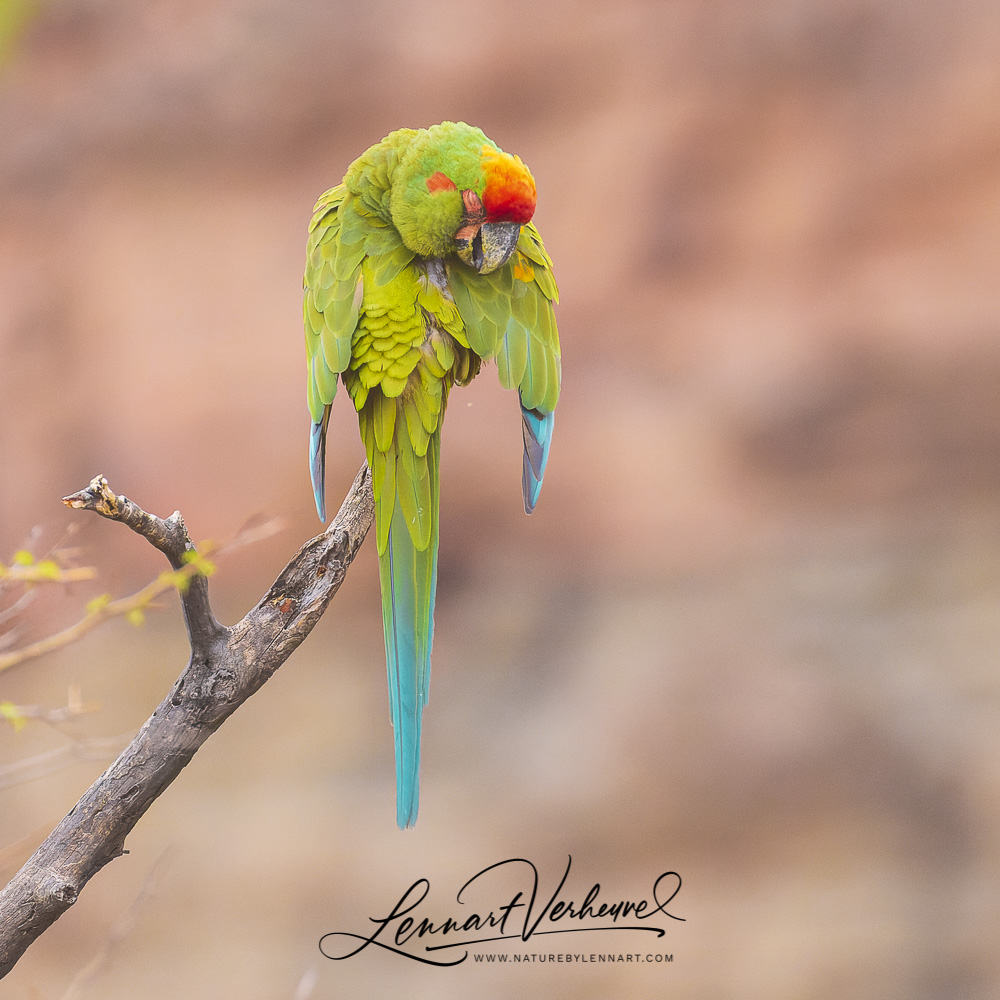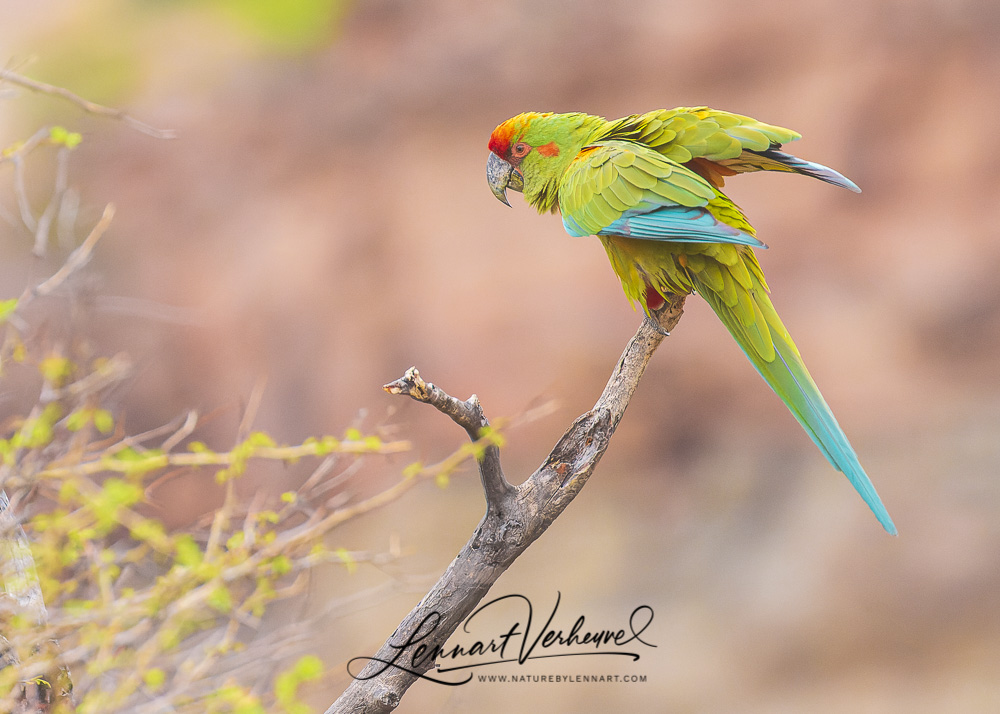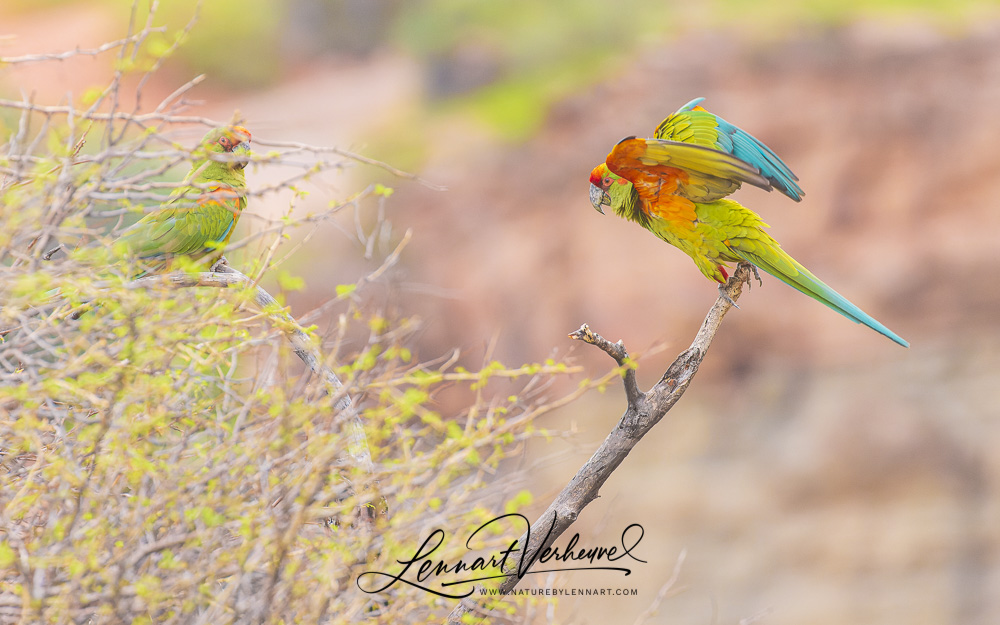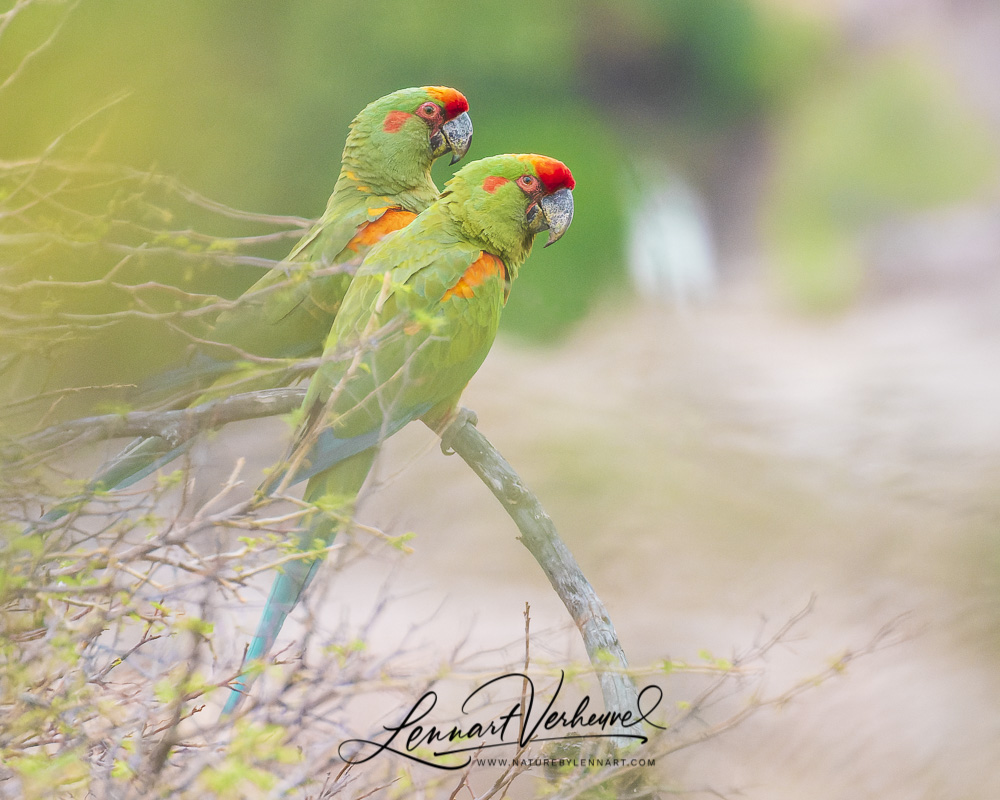 Red-fronted Macaws
This is what I had hoped for! I was very happy that it had finally worked out. Besides the main attraction of the macaws I also enjoyed the endemic Cliff Parakeets and Bolivian Blackbirds. And all the other birds I could find of course.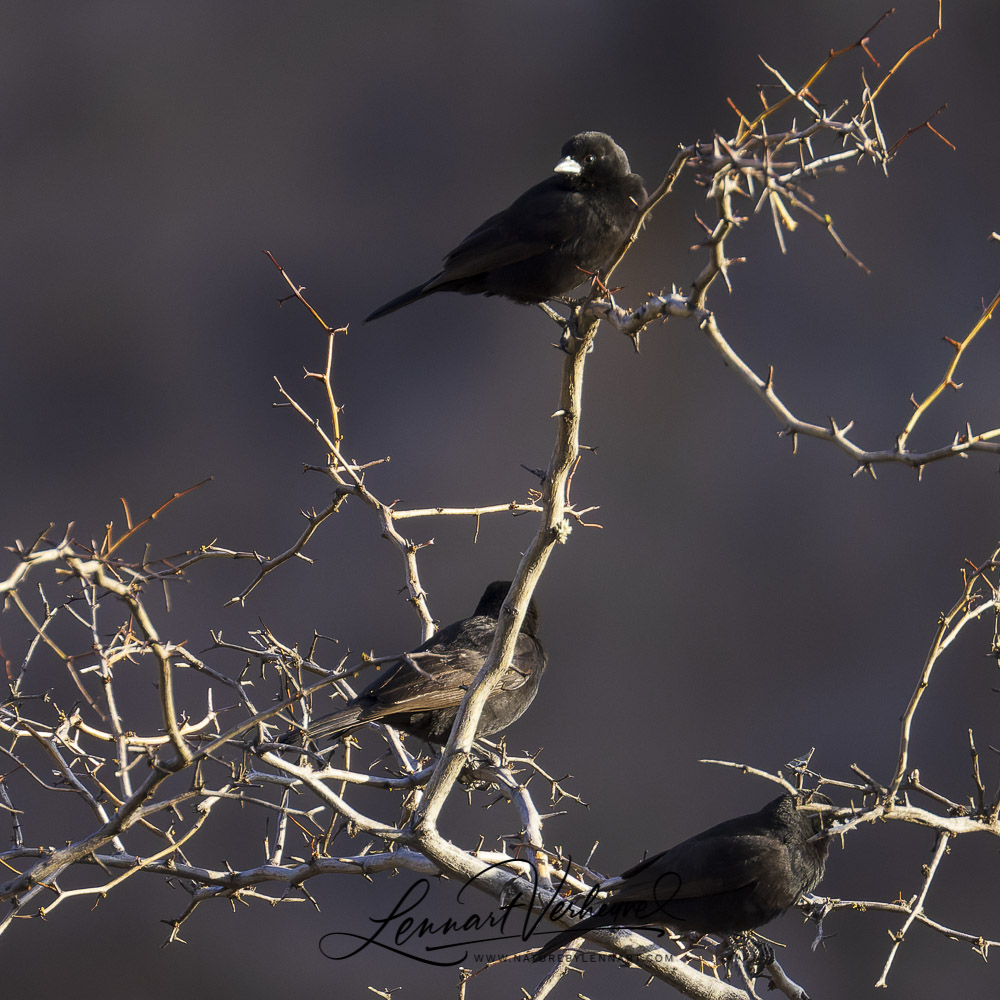 Bolivian Blackbird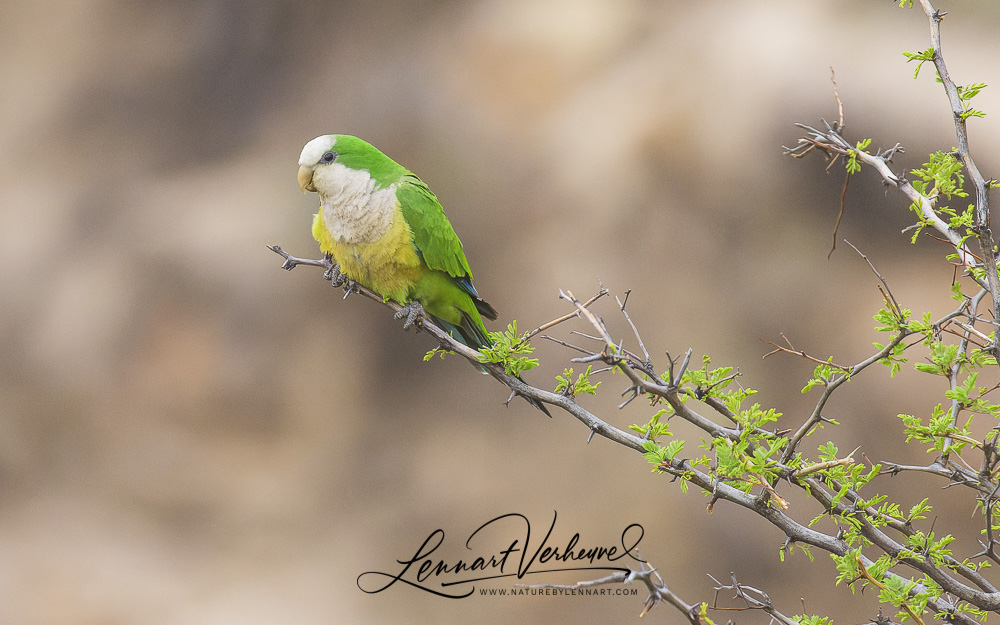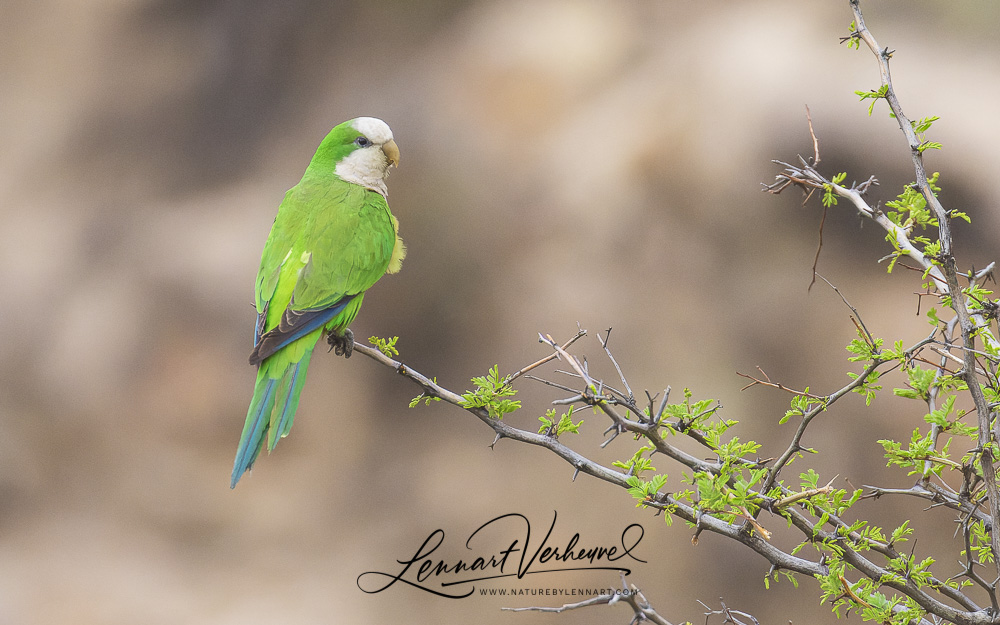 Cliff Parakeet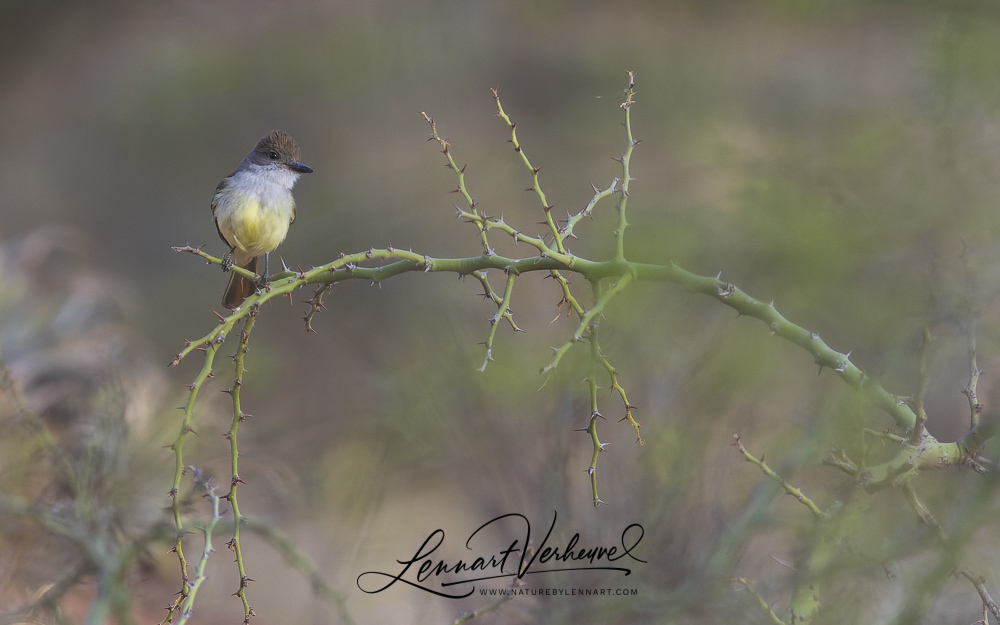 Brown-crested Flycatcher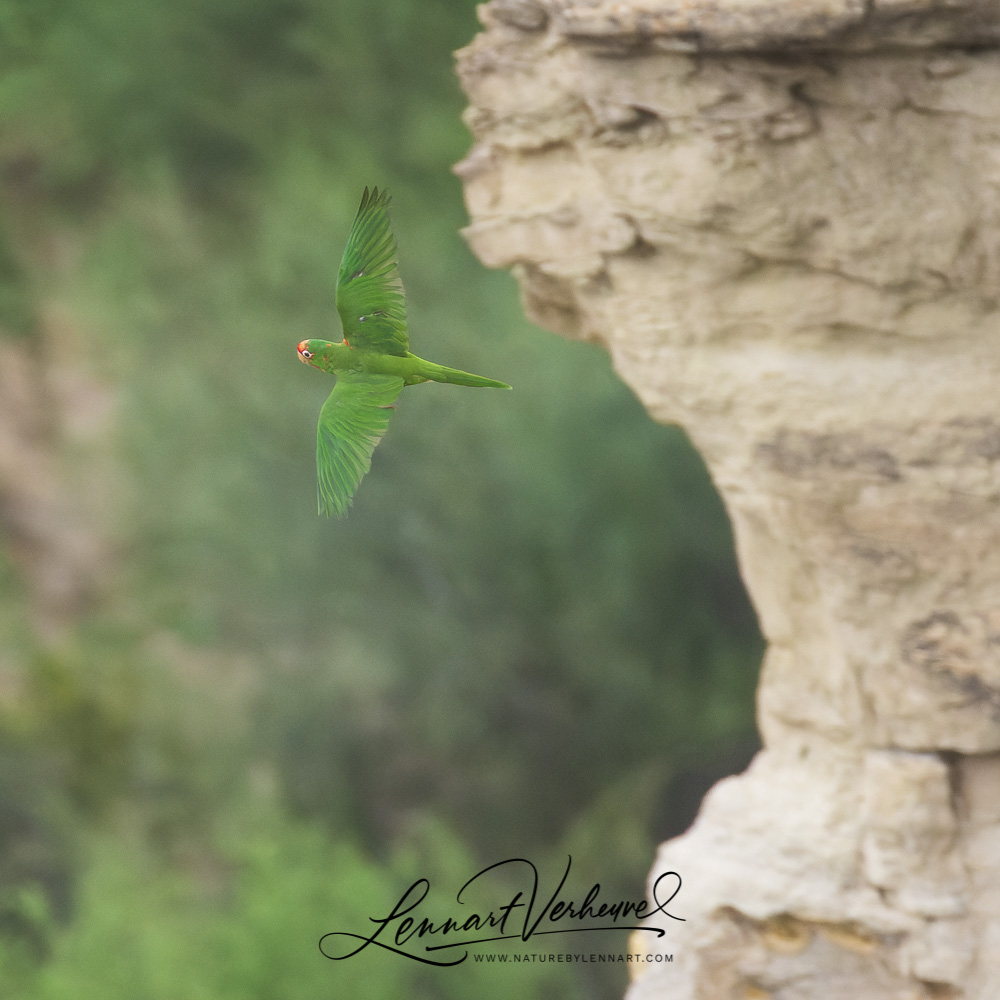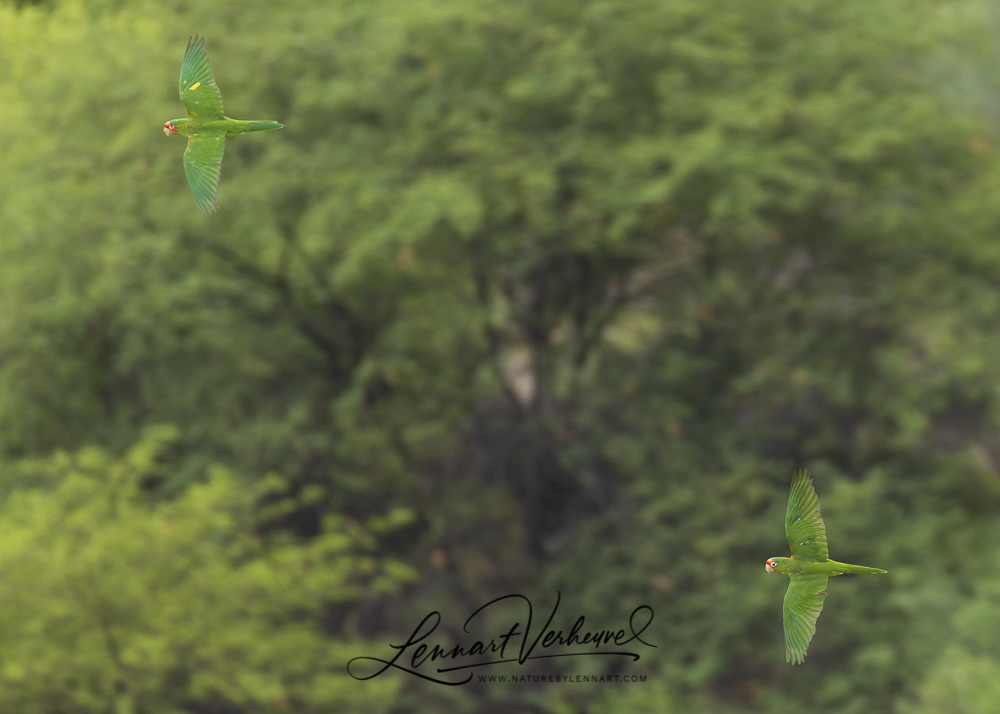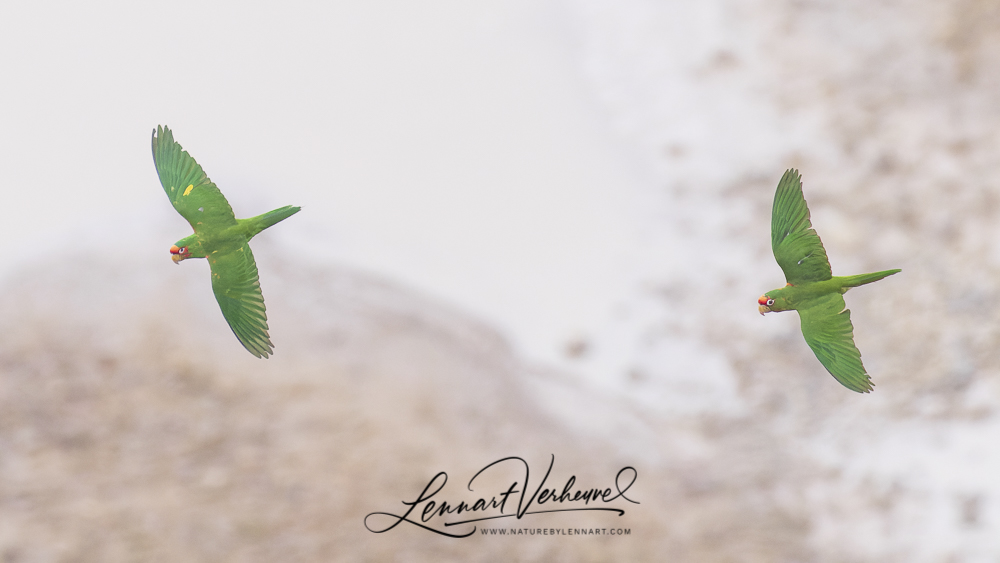 Mitred Parakeet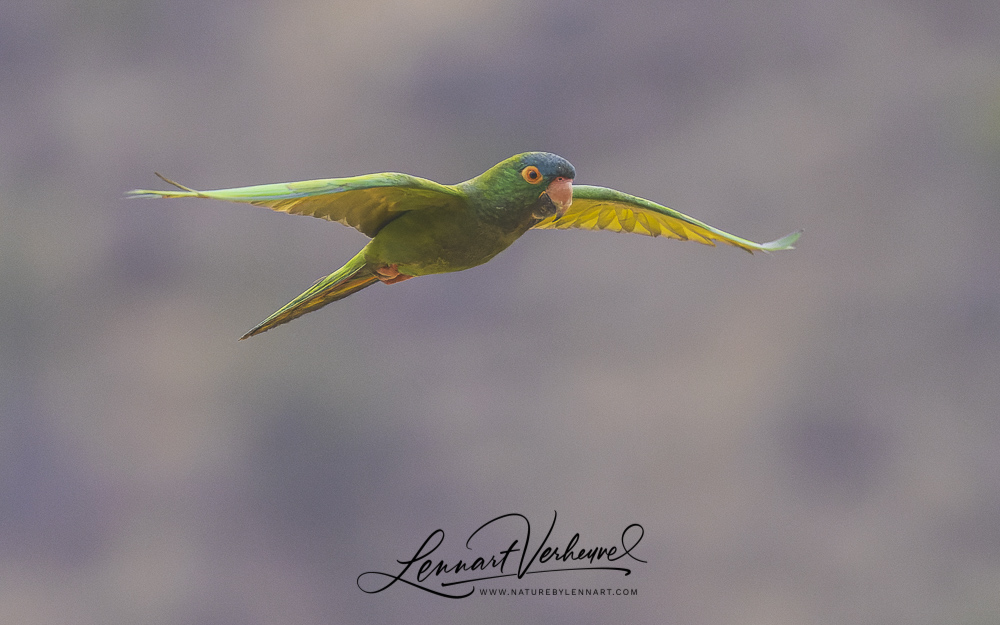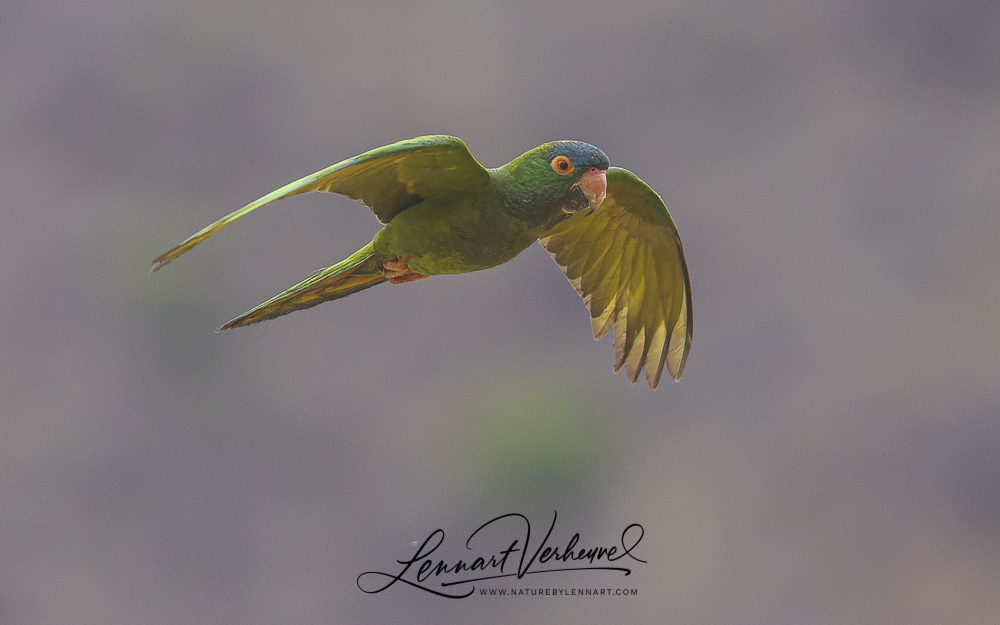 Blue-crowned Parakeet
After we saw all we had wanted to see, we started our returning journey to Samaipata.
Want to see more from my trip to Ecuador?
Read about twitching a Spectacled Bear.
Or find out more about an amazing group of birds: the antpitta's!
And for Bolivia about the moment I finally saw a Jaguarundi!
And sometimes there are those days when everything works out… See here why!