After a week of driving through South-Africa and Botswana we've arrived at Okavango. There we can arrange to spend the night in the Okavango Delta. The plan is to go with a motorboat to a local village where we will step into small canoe-like boats, called mokoro's. From there we will go further into Okavango. It's already quite late when we finally arrive at the village with the mokoro's. A traffic accident has caused some delay.
On the way up we see all kinds of nice birds. At the village we step into a mokoro. The advantage of being so late is that we are now entering Okavango with a setting sun. The experience is something else: around us we hear hippo's growling, the calls of Black Crake and two Mars owls tumbling around each other. I can take some nice pictures too.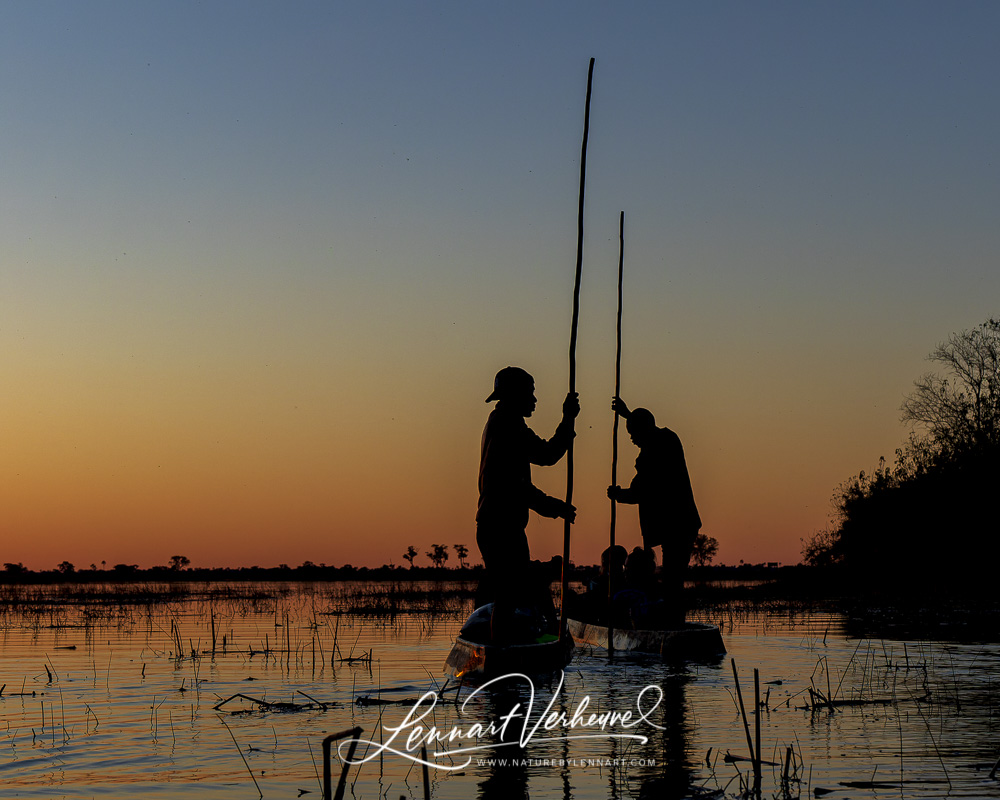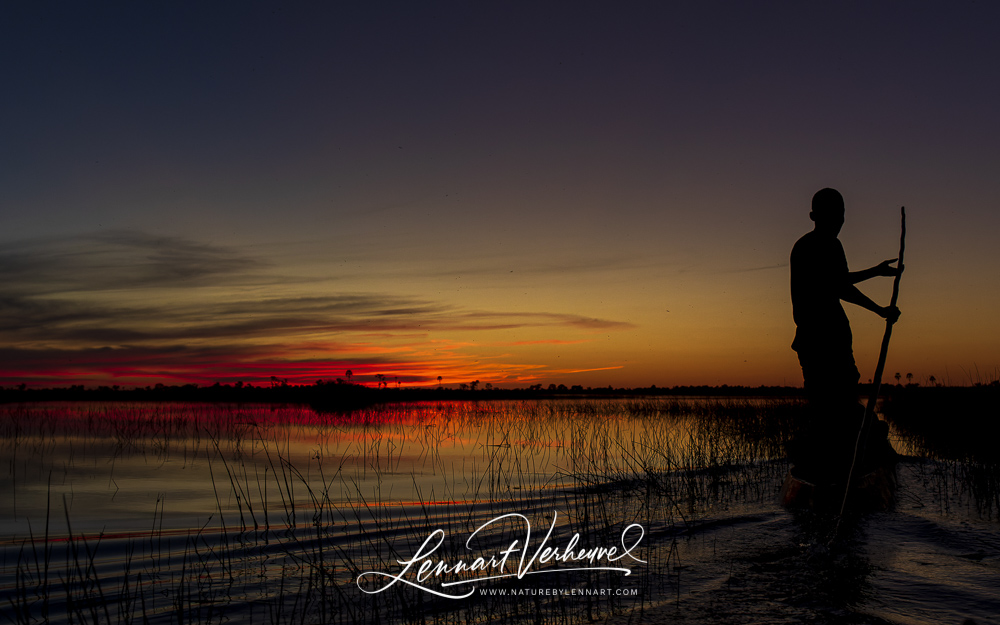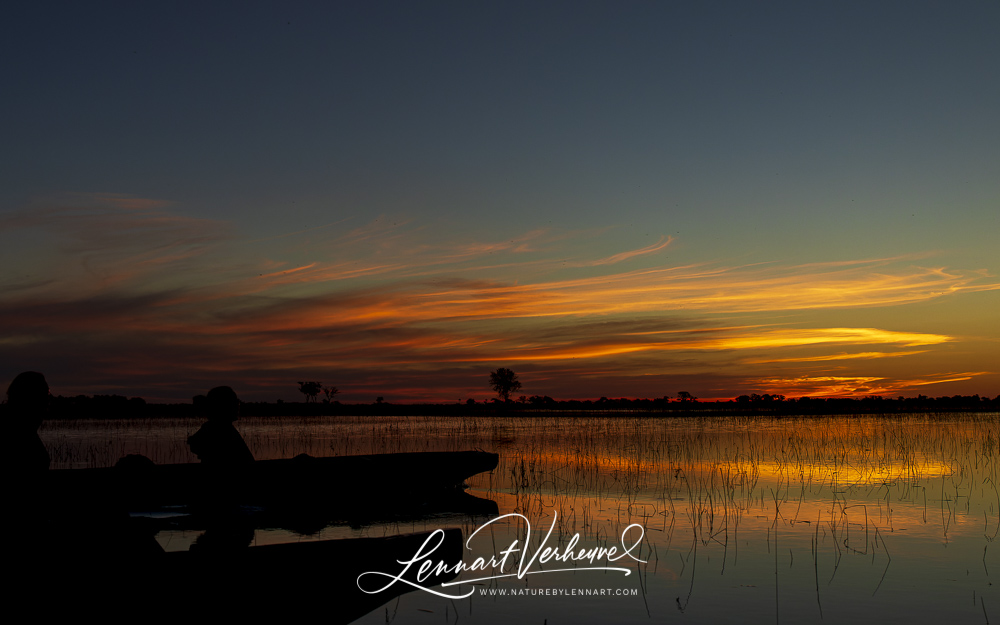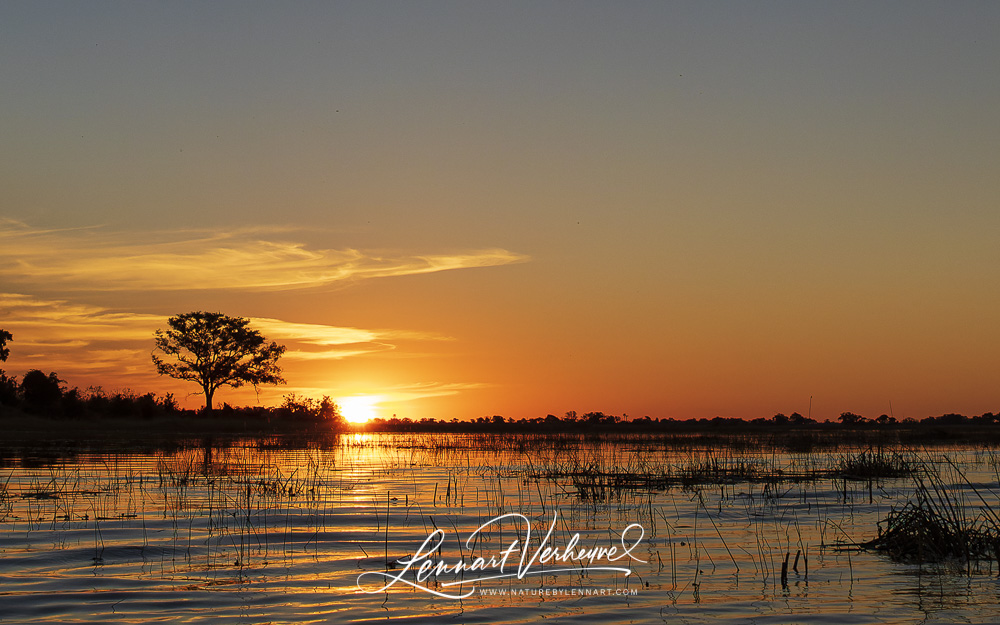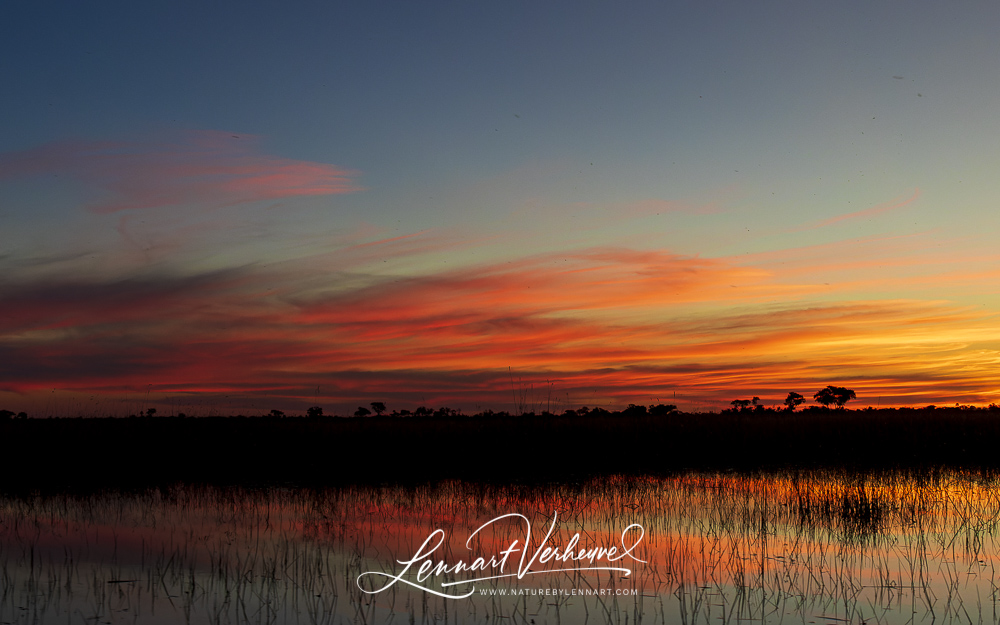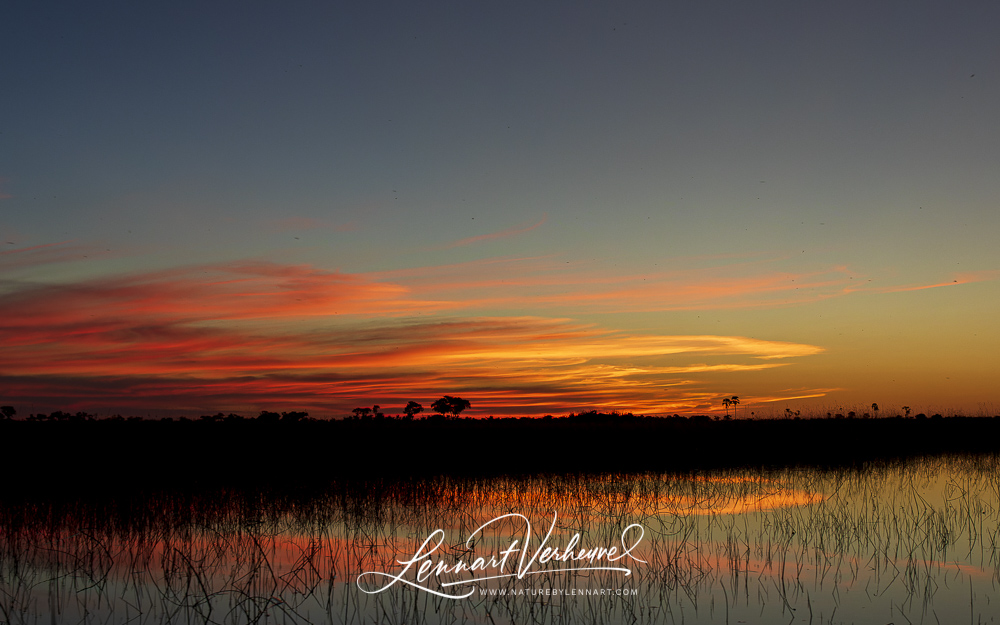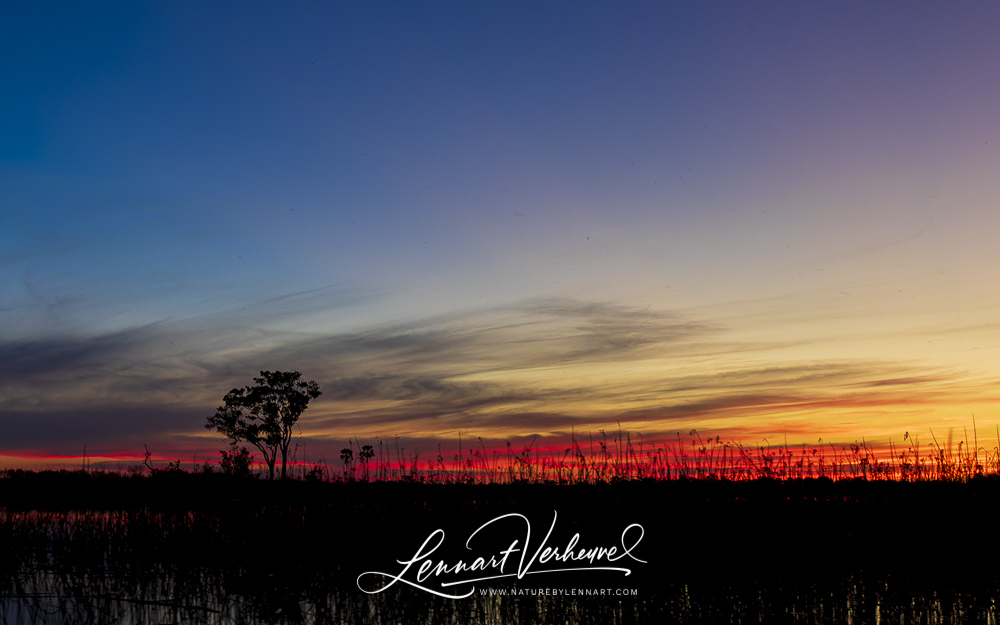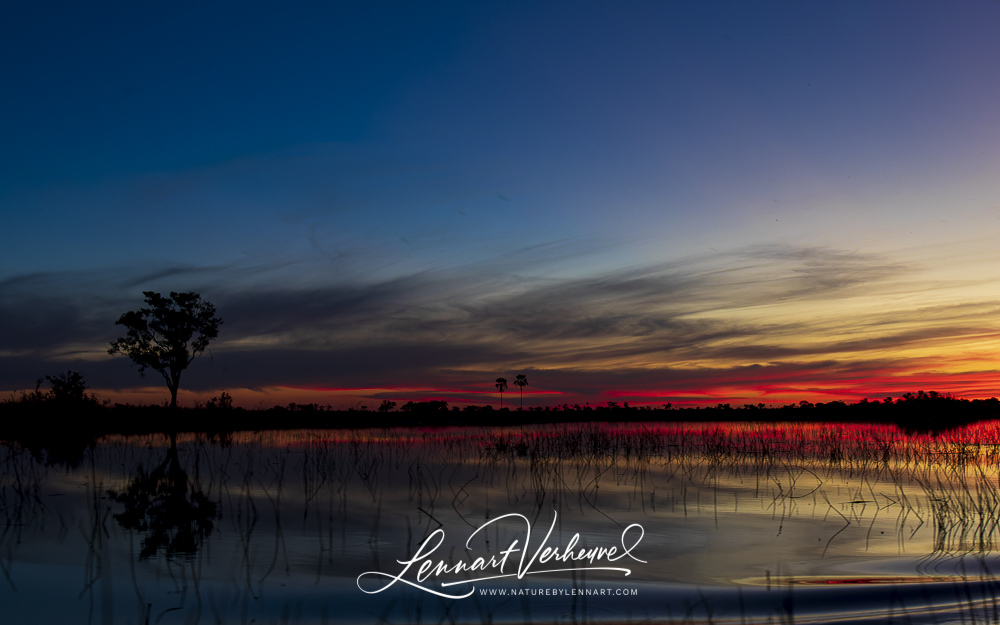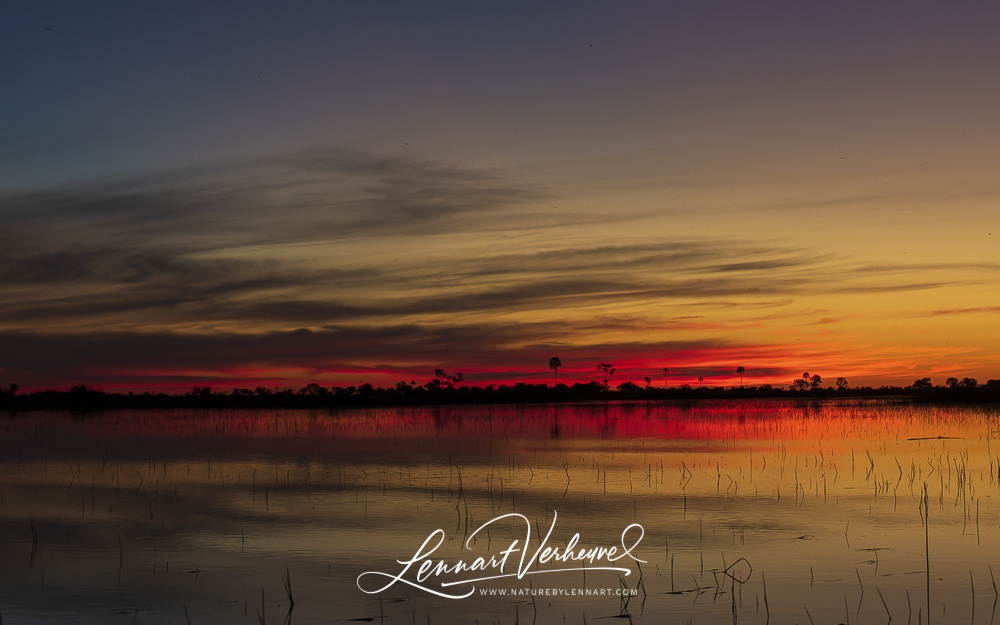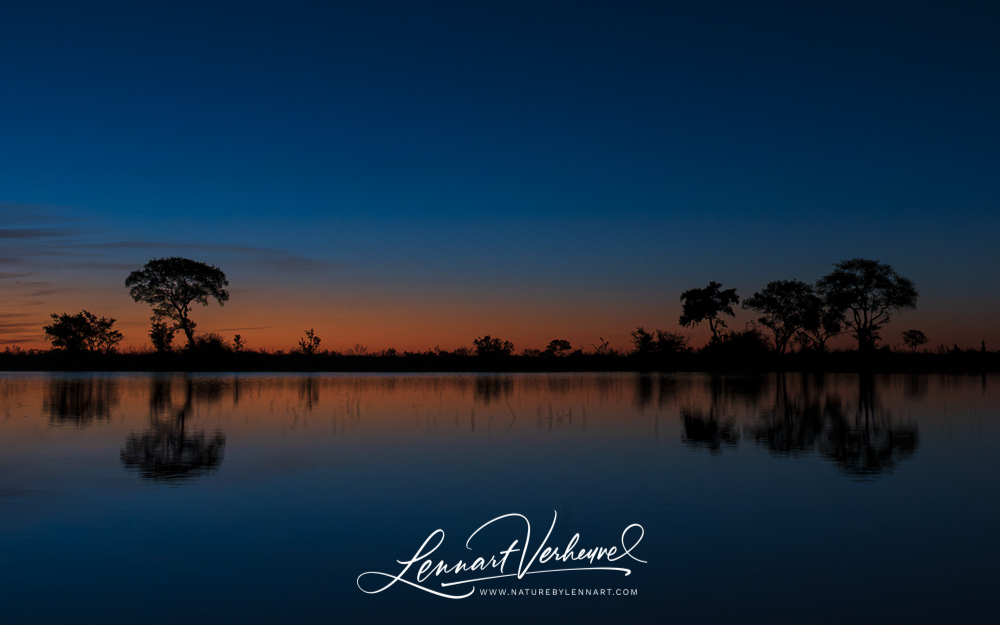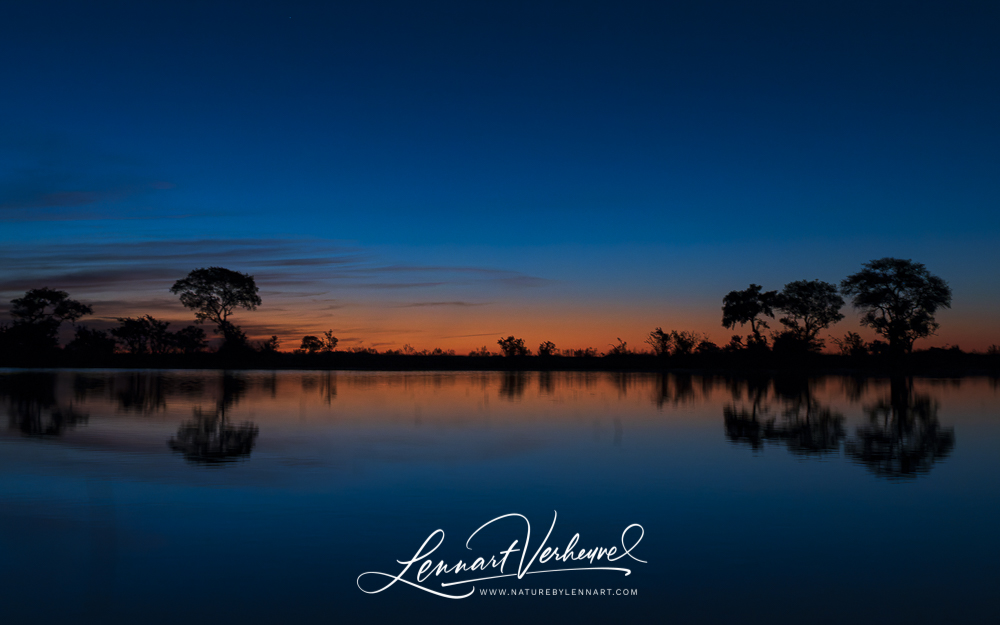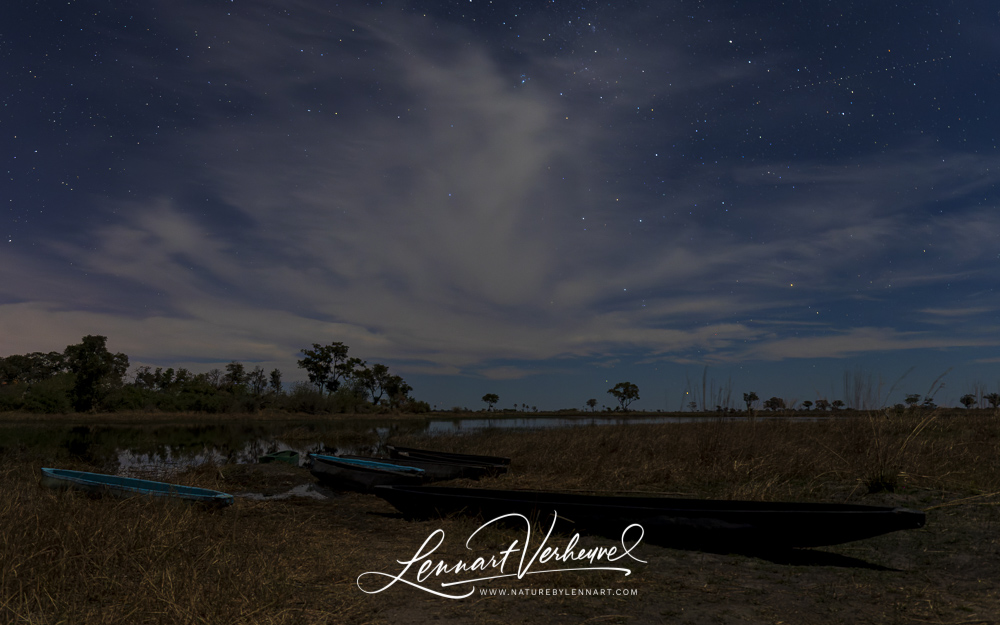 I can't resist showing just a few more pictures of Botswana at night: a tree at night at one of our wild camping locations. That sure was a nice experience as well!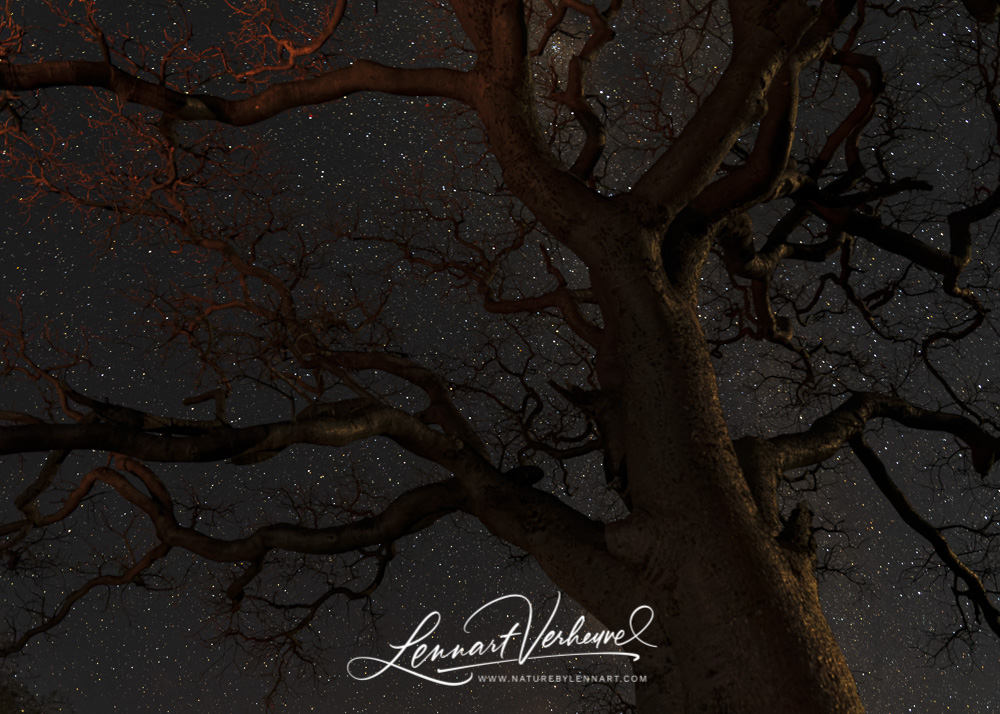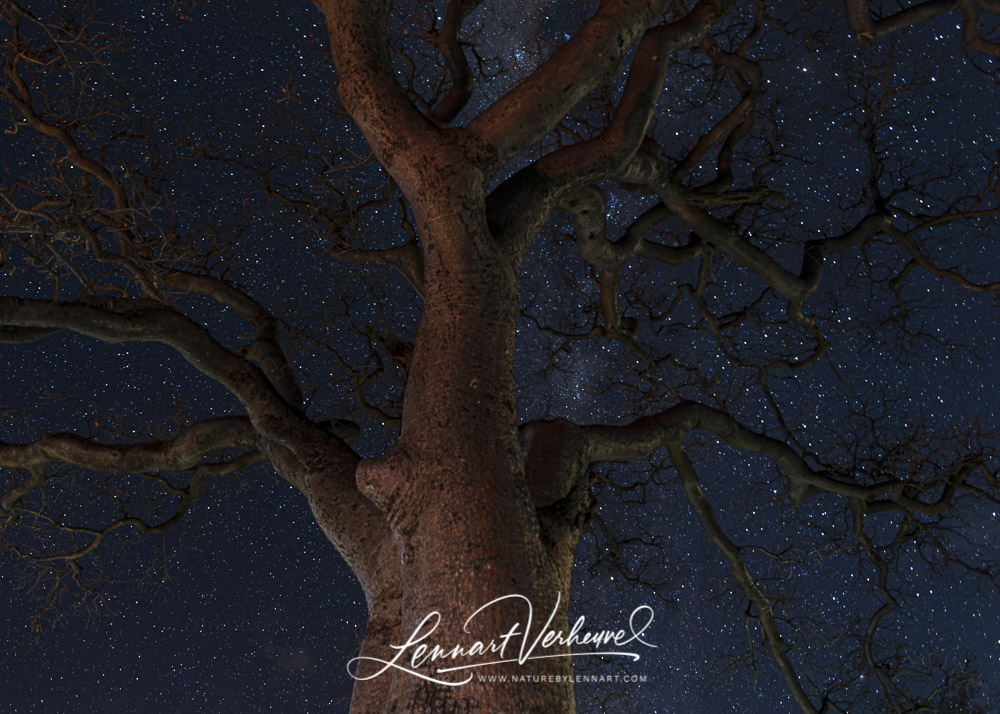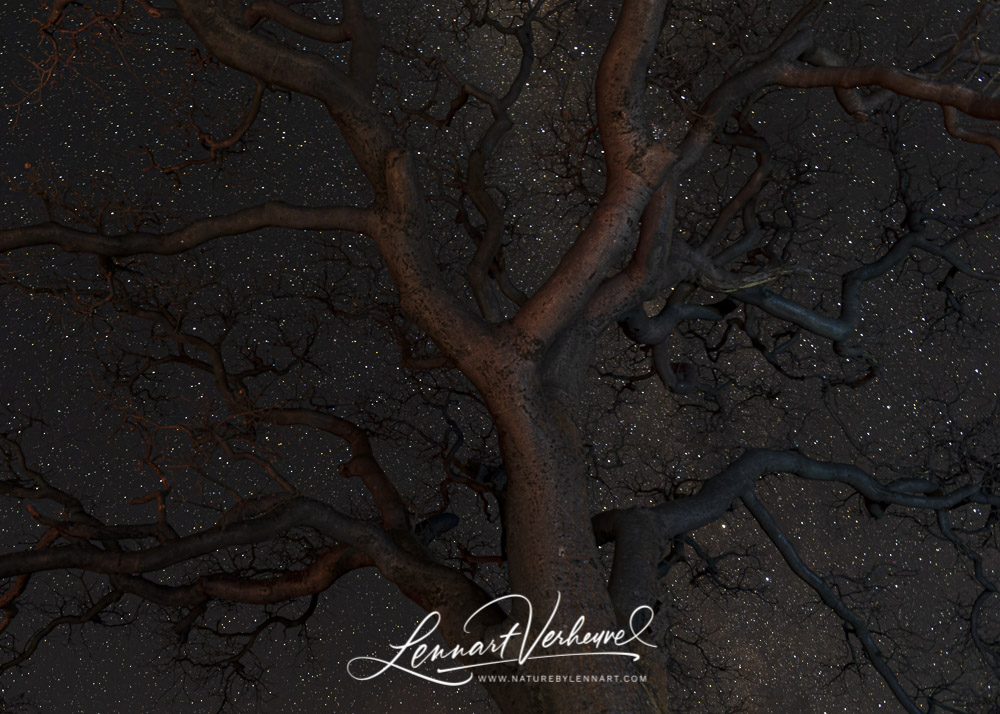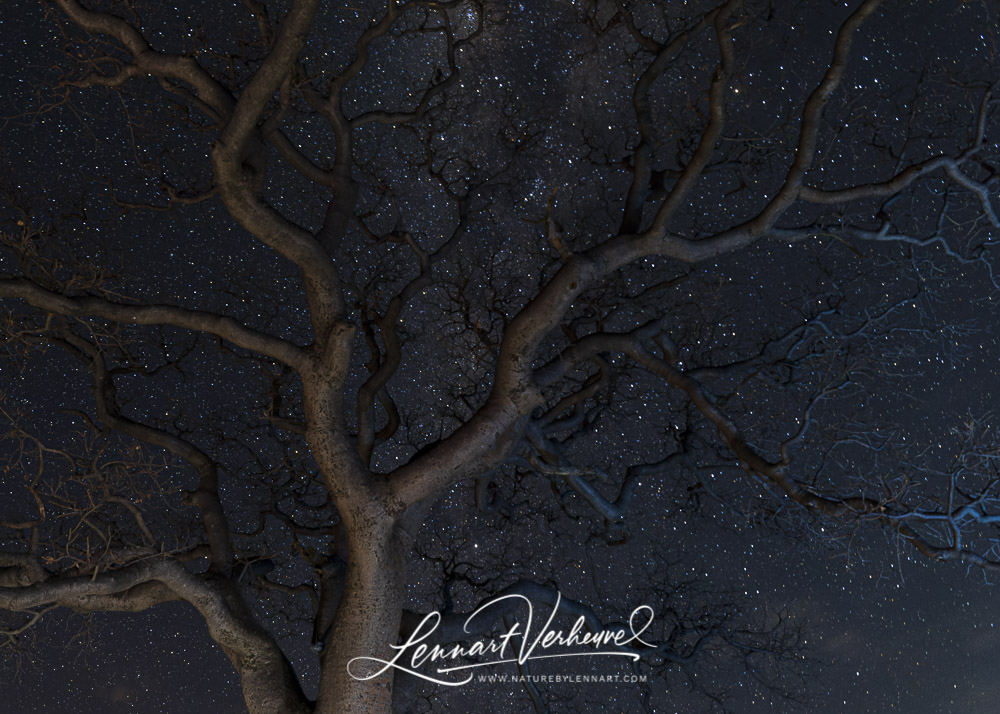 The day after we would go explore the area a bit more and we saw some nice mammals!
For more from my Africa trip see the links below:
How about my encounter with a Cheetah and a Leopard on the same afternoon!
Or a very nice savannah experience involving a lion, jackals, vultures and Secretarybirds!
I also wrote some posts about the specific birds of Africa: birds of the African swamp, birds of the African garden, birds of the savannah and a hornbill special.
And some posts about iconic mammals of Africa: elephants, several ungulates and of course the encounter with the mammals of the Okavango Delta.
We also enjoyed other amazing landscapes like Sossusvlei and Spitzkoppe.