The red desert of Namibia is famous. Here beautifully shaped sand dunes can be seen with a peculiar red colour. The most iconic place is Deadvlei: a plain of white clay surrounded by some of the highest sand dunes in the world, up to 400 meters! The plain has some gnarled acacia trees which give the pictures that iconic look.
With an all-terrain vehicle we are taken to Deadvlei. After that it's still quite a distance of toiling through the sand to the actual location. Getting up a dune is tiring! After we reach the summit we see Deadvlei in front of us.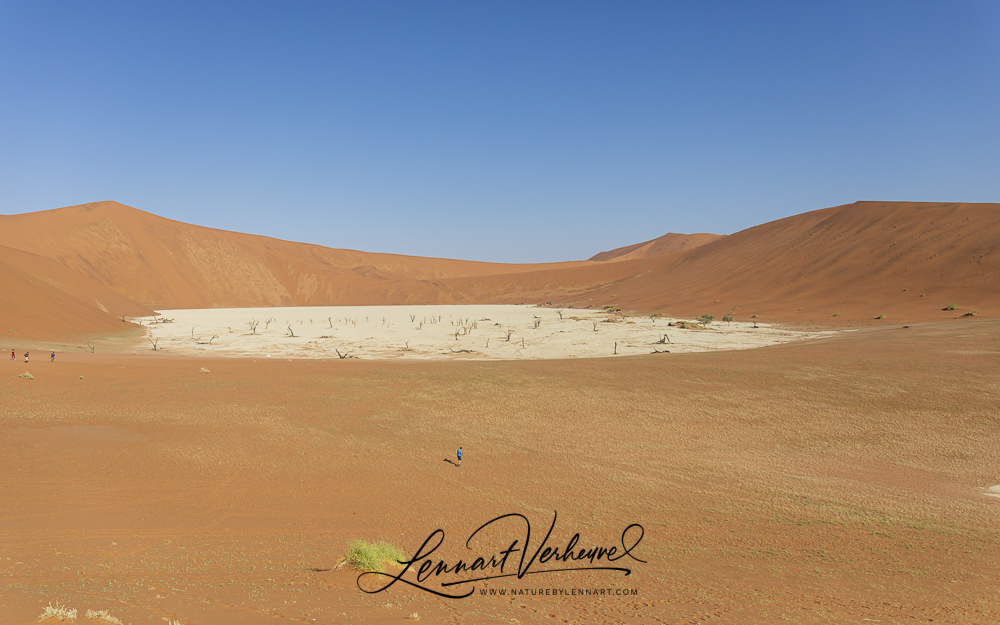 I quickly go down and take as many pictures as I can. For editing I thought it nice to also have some pictures in black-and-white as well as ones in colour, so it became a bit of a mix.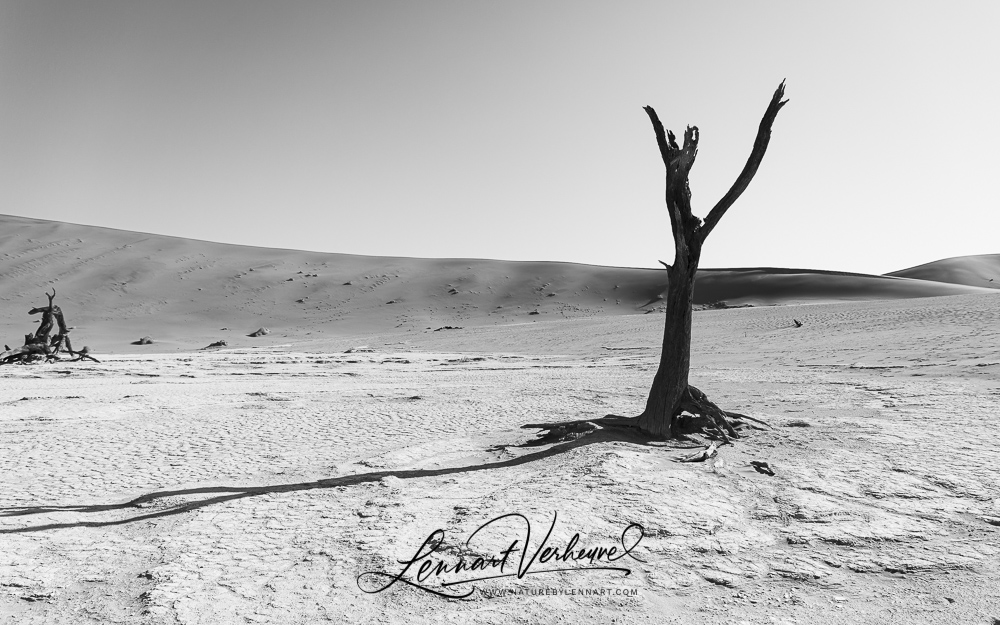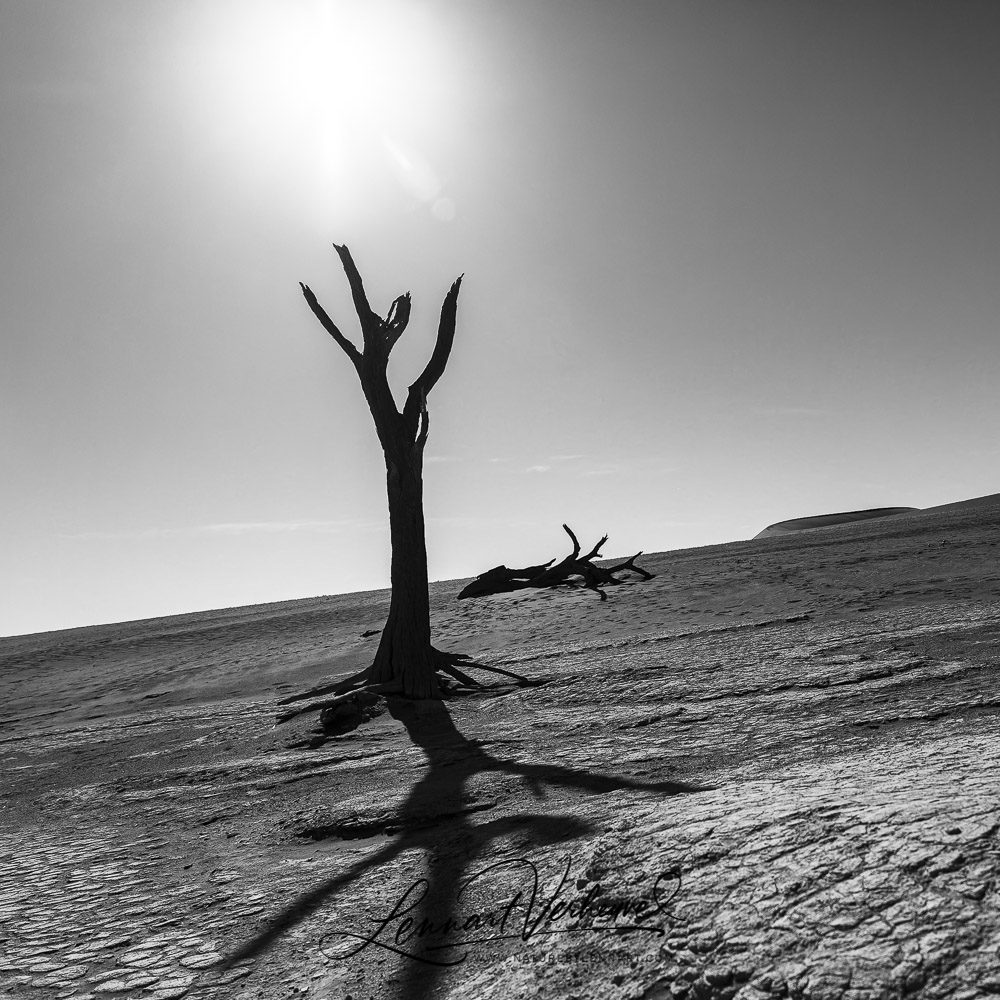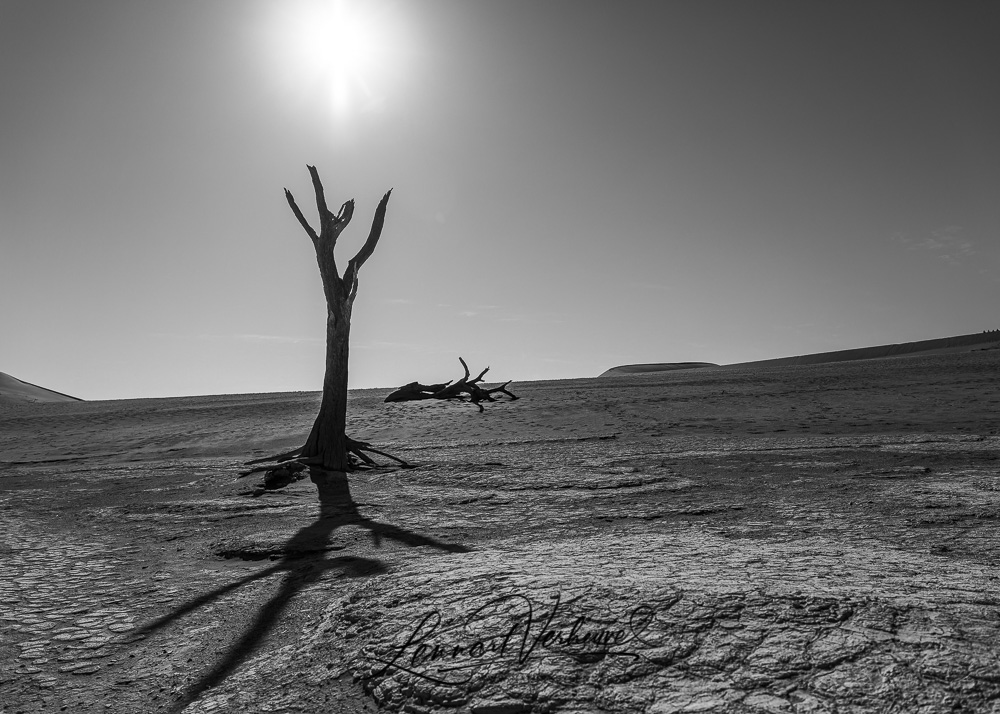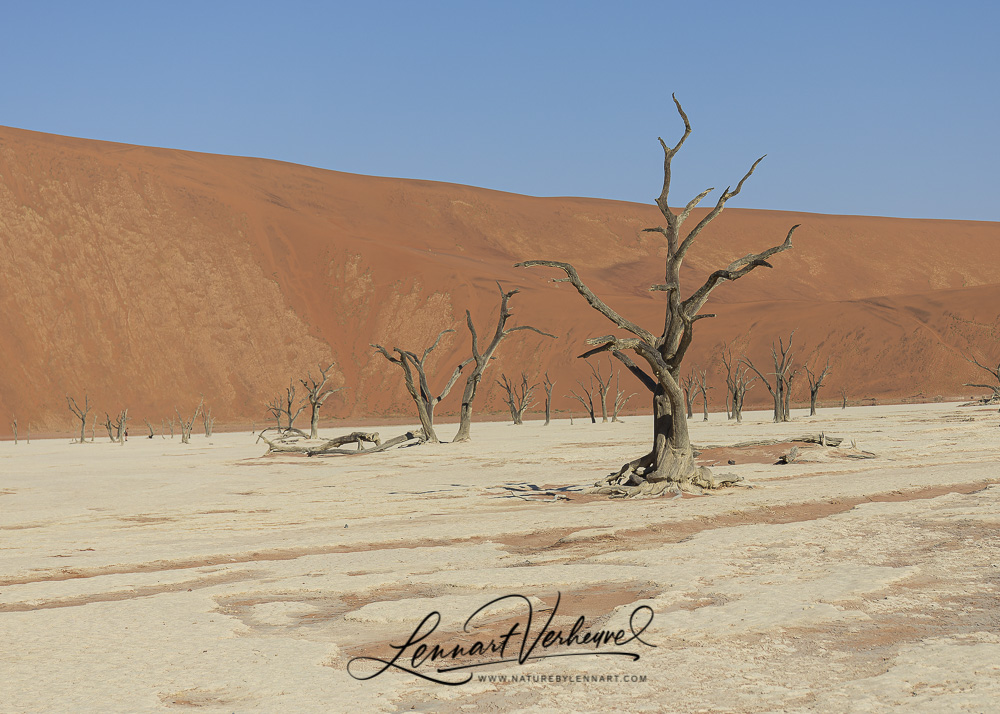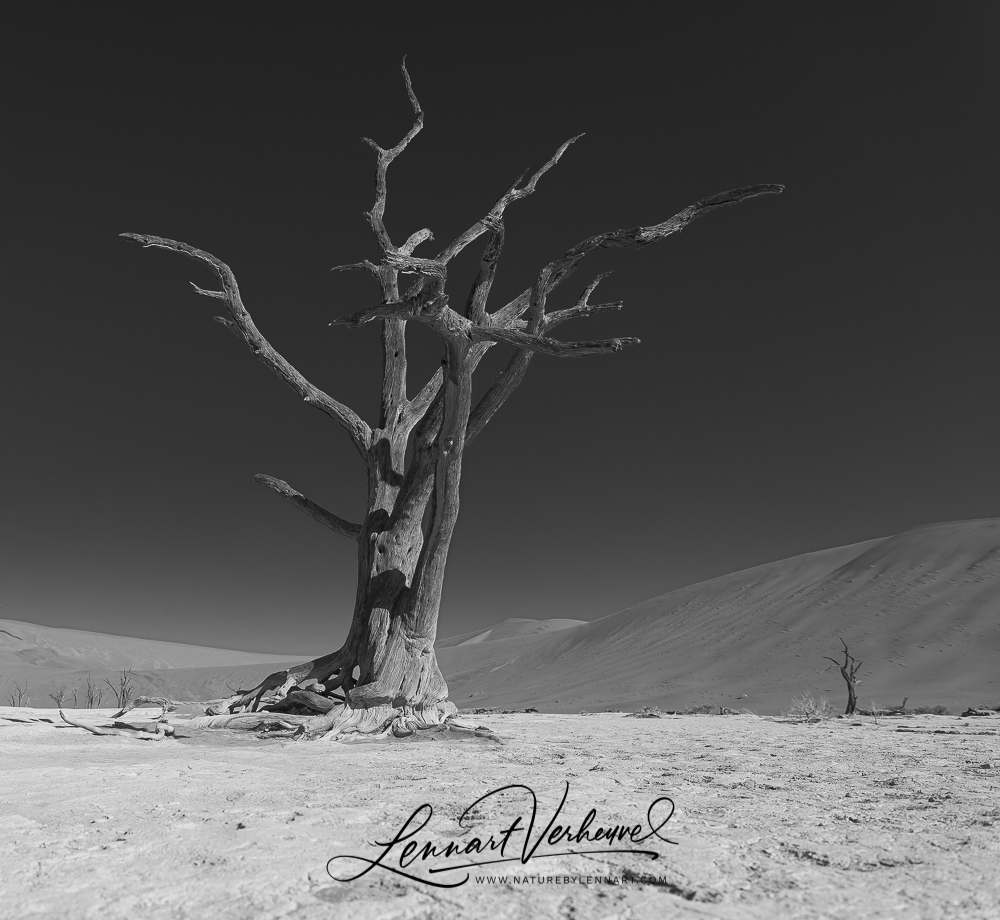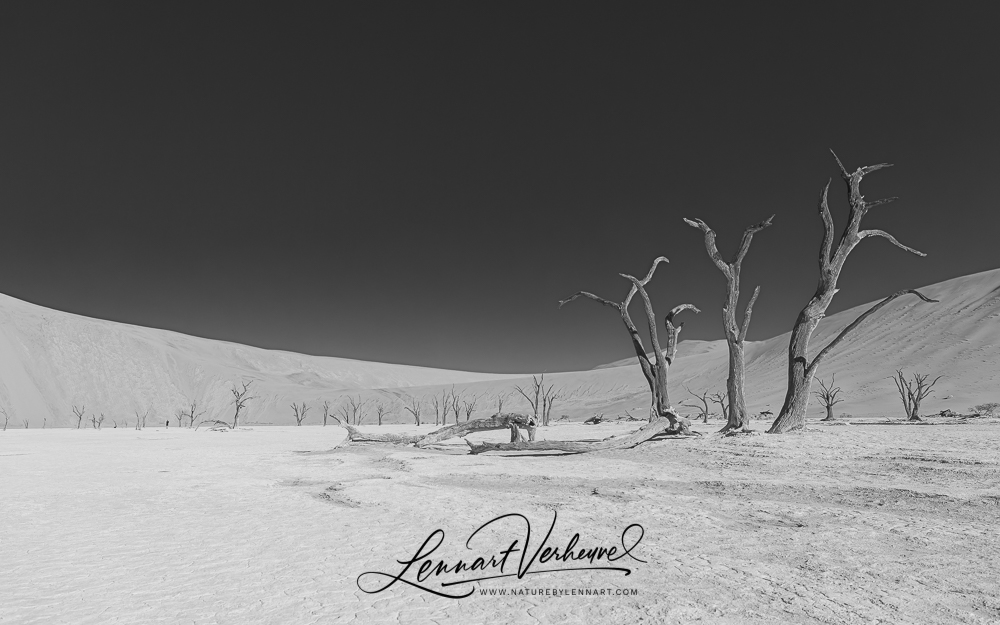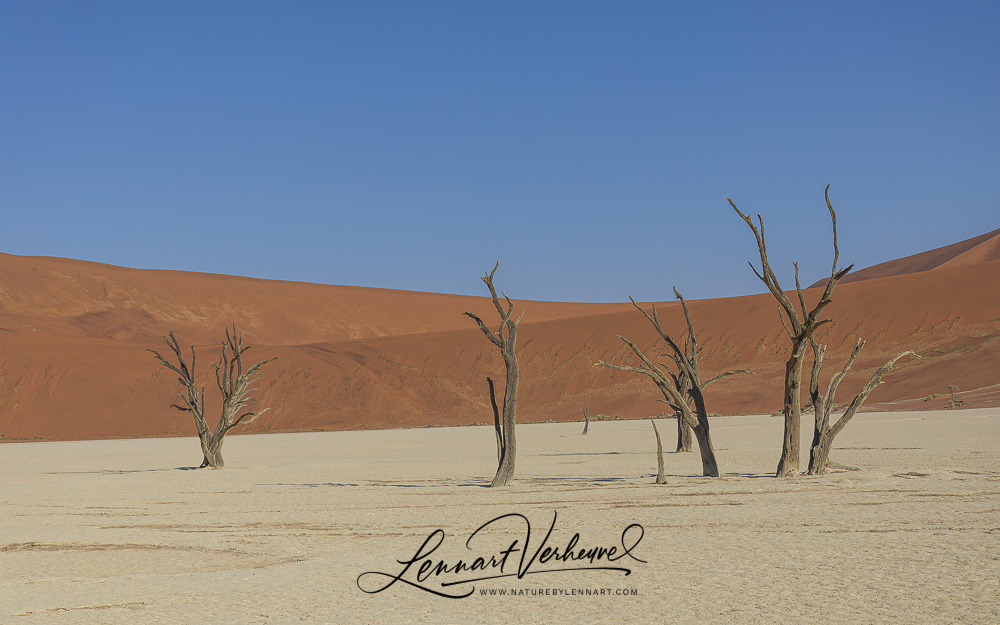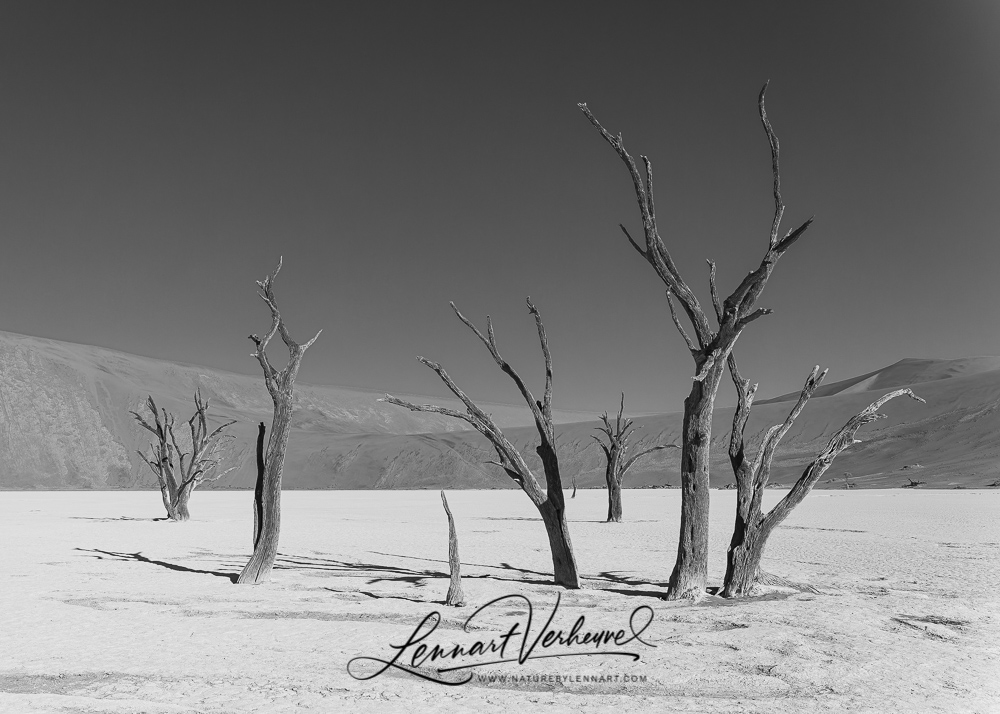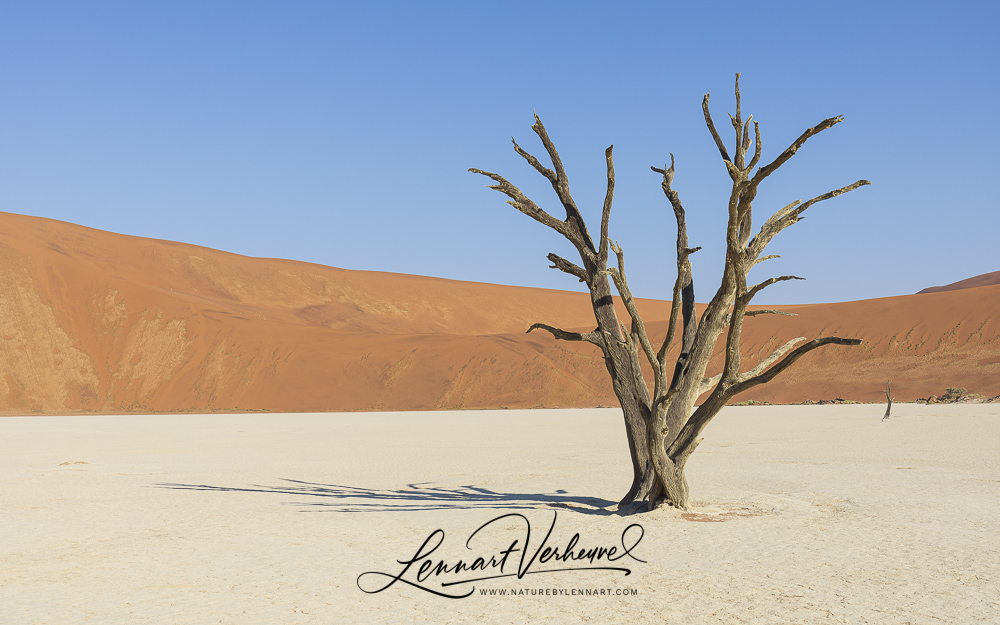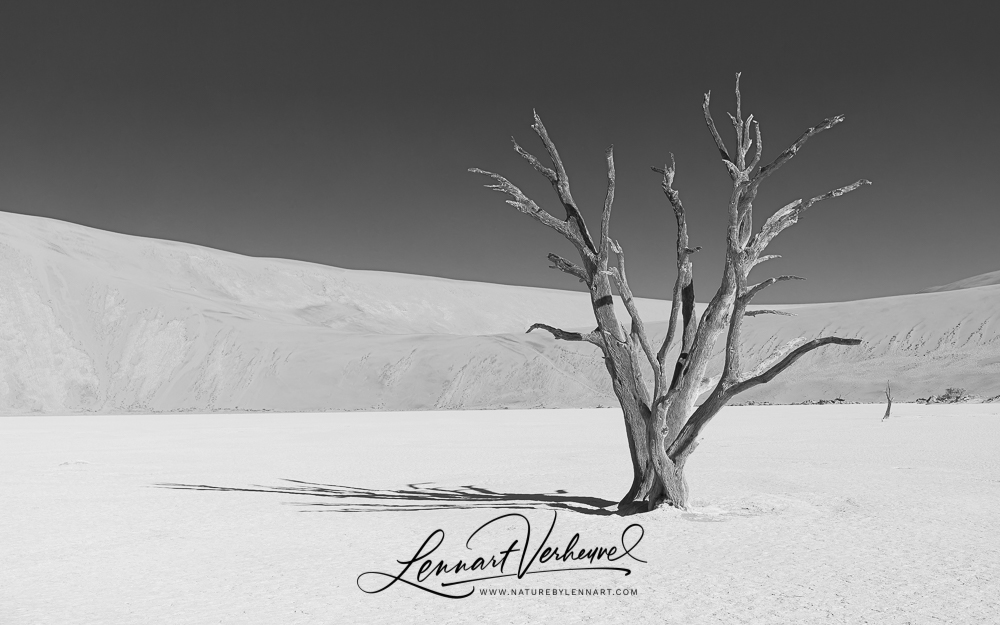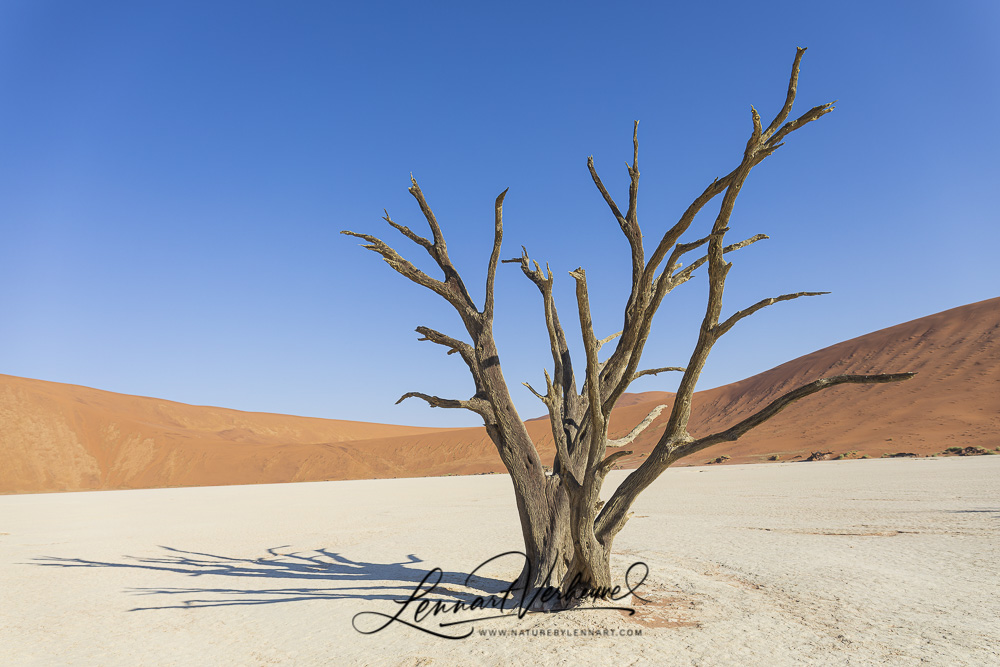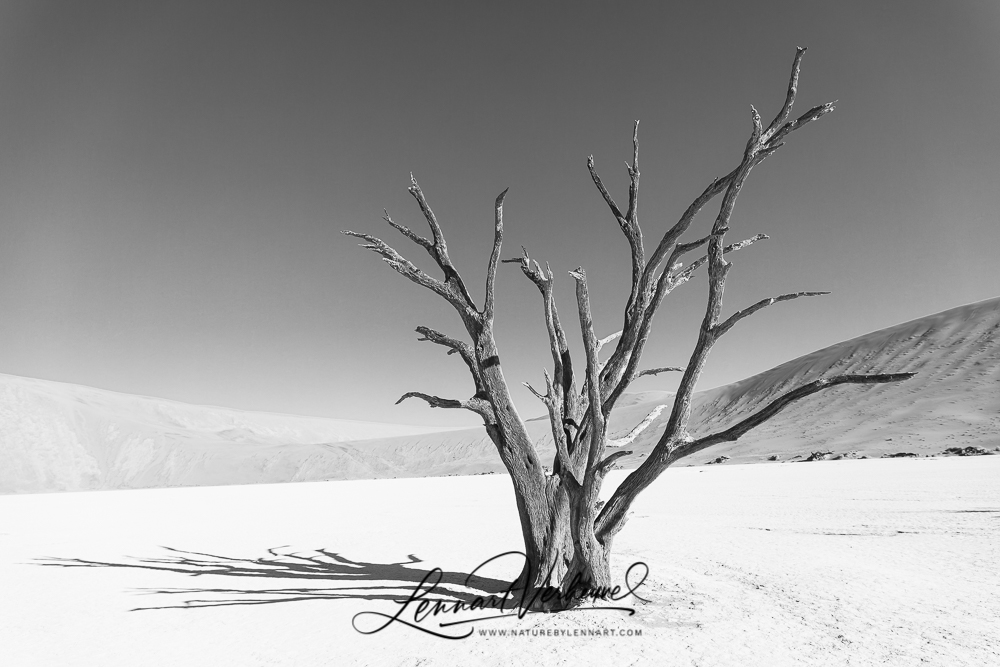 We also stop at the actual Sossusvlei. This place is not as impressive as Deadvlei in my opinion.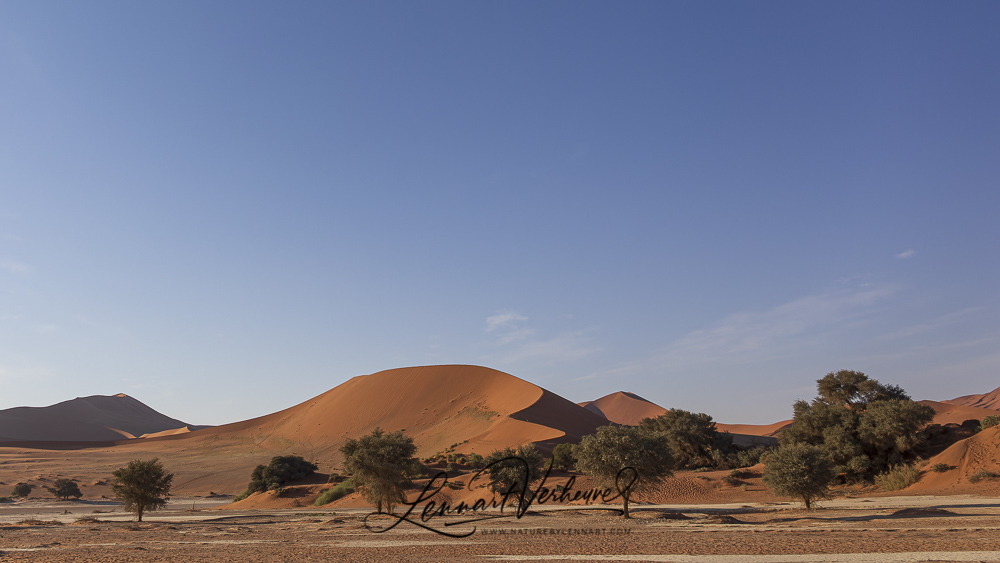 On the way back we're actually already way too late, but we can't resist the temptation to also stop at Dune 45: which is the highest. Getting up this dune is another effort, but the view is worth it!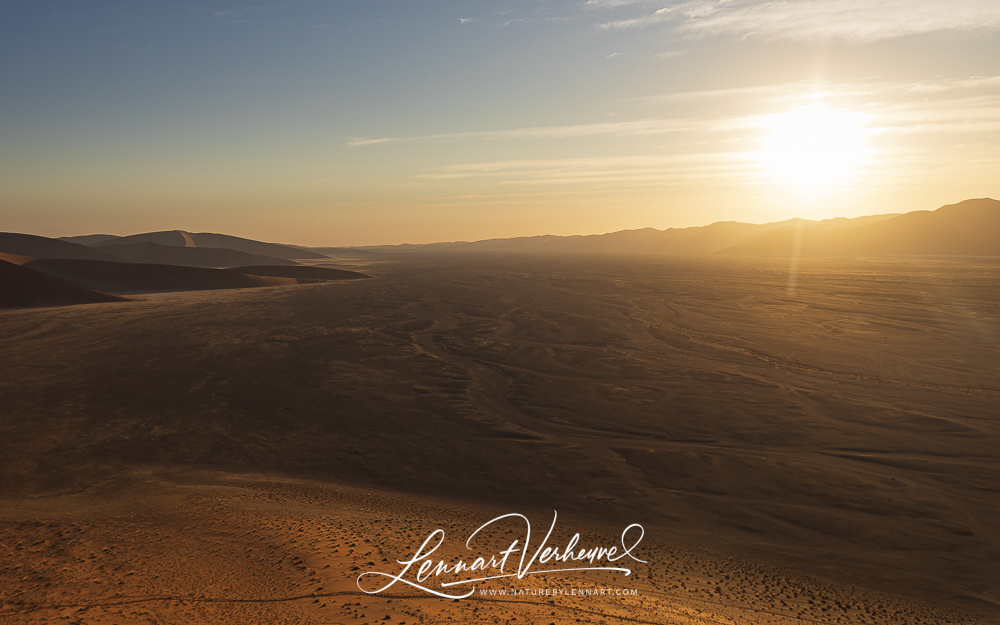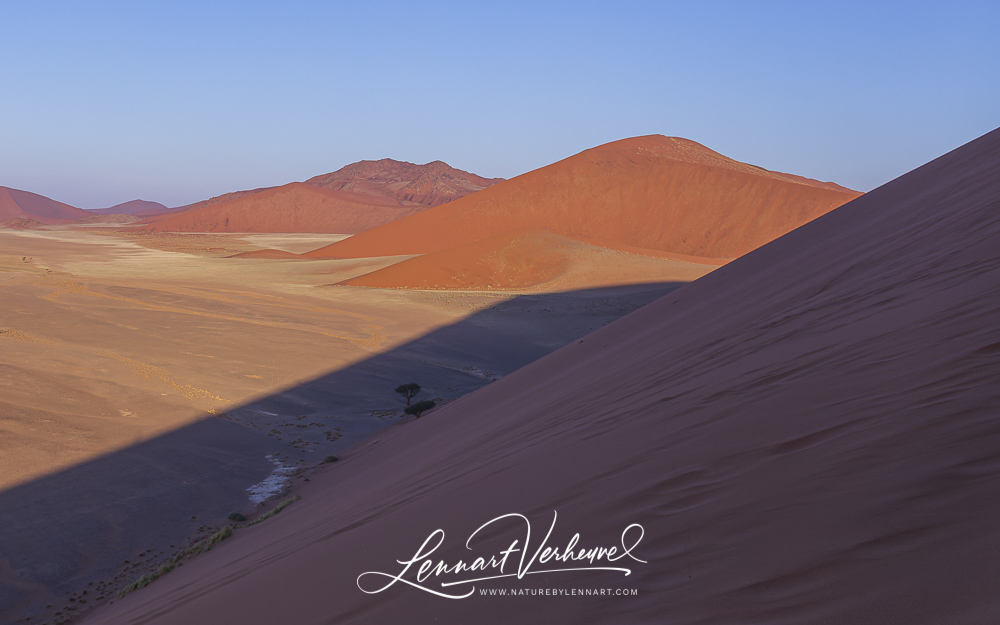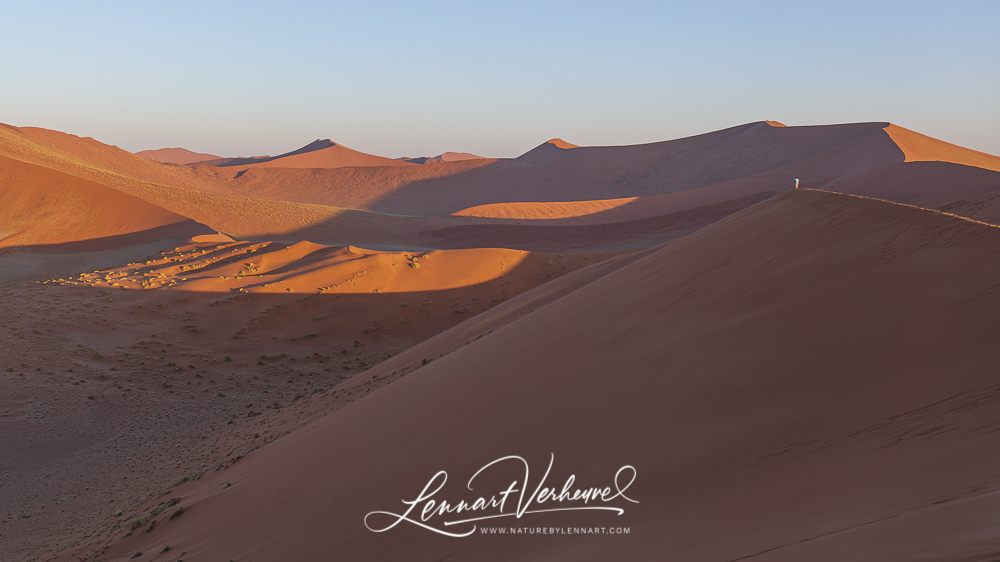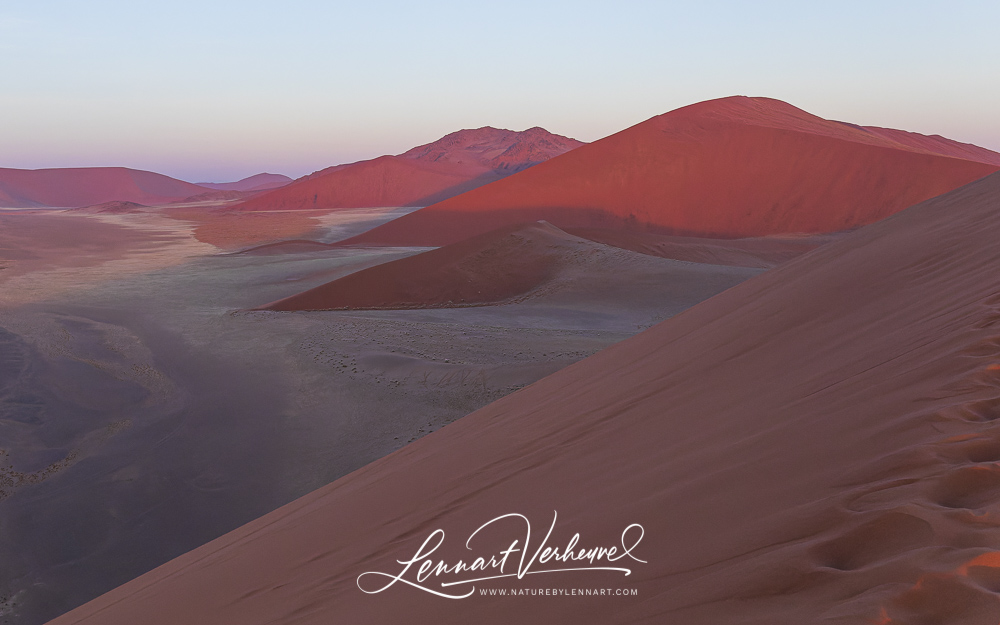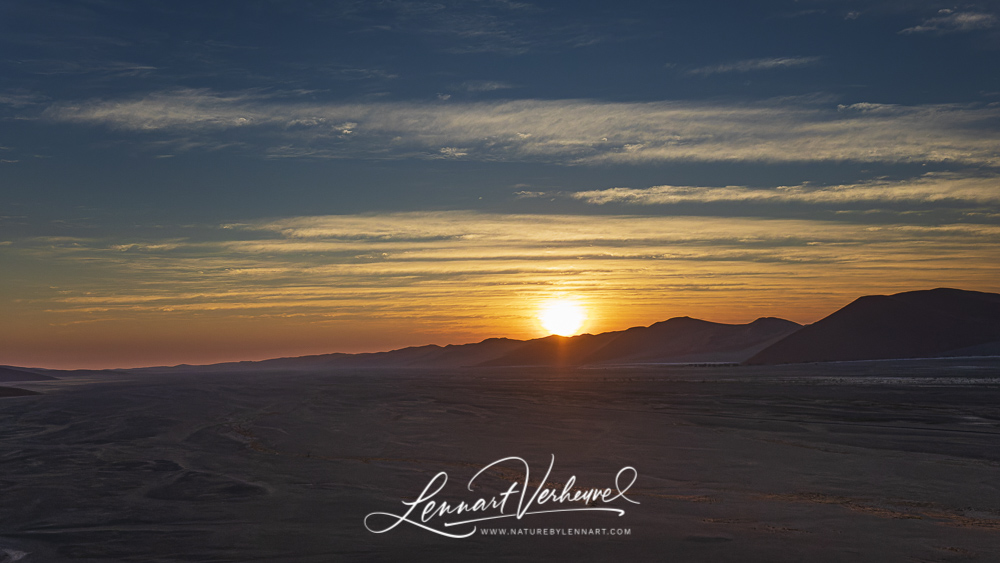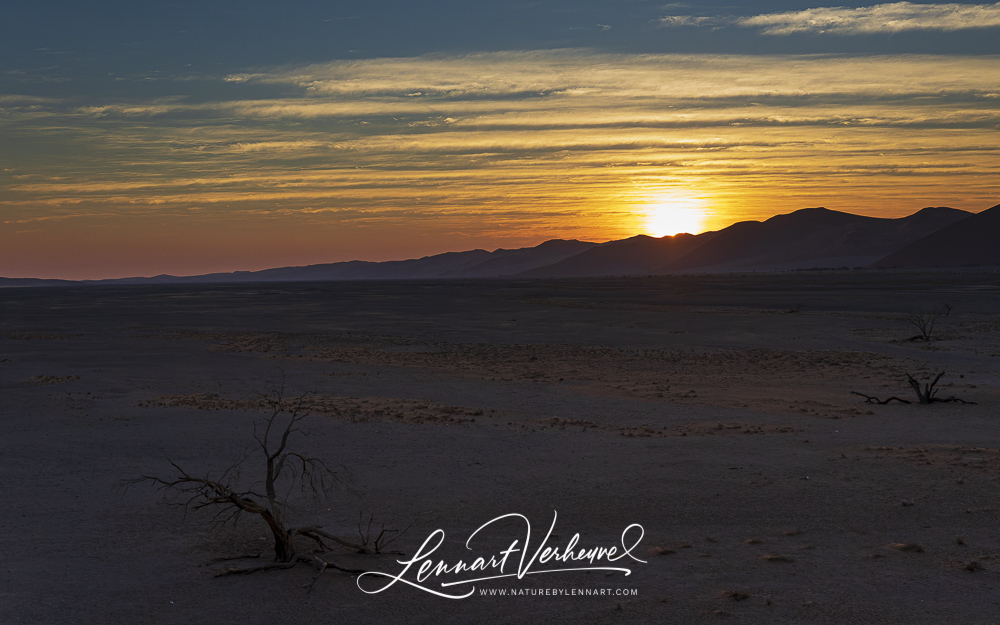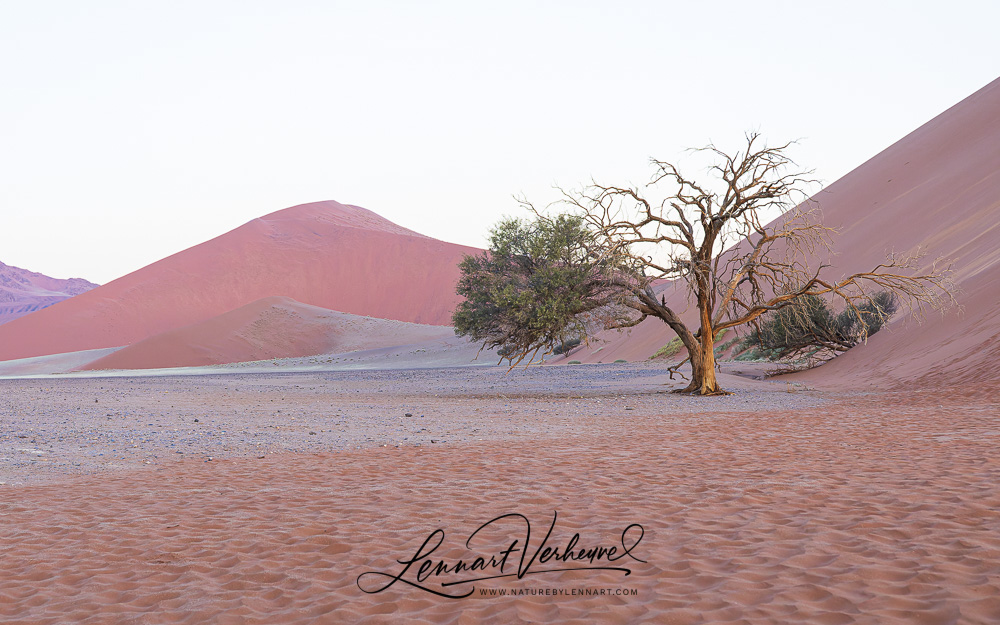 It's way too late when we arrive at the gate (Sossusvlei is fenced!). The gate is already completely abandoned, but after a short while somebody shows up with a key. When they see our flat tires, we're allowed to drive through without paying a fine. Those tires actually ran flat on the way up to Sossusvlei (the fourth and fifth of the trip!) and they do a nice job of getting us out. This beautiful site was well worth the visit!
For more from my Africa trip see the links below:
How about my encounter with a Cheetah and a Leopard on the same afternoon!
Or a very nice savannah experience involving a lion, jackals, vultures and Secretarybirds!
I also wrote some posts about the specific birds of Africa: birds of the African swamp, birds of the African garden, birds of the savannah and a hornbill special.
And some posts about iconic mammals of Africa: elephants, several ungulates and the mammals of the Okavango Delta.
We also enjoyed other amazing landscapes like the Okavango and Spitzkoppe.