The main purpose of my visit to Patagonia was seeing puma's. That worked out fine, but of course I always do my best to see birds as well. Patagonia has some really cool specialties like Magellanic plover and Magellanic woodpecker. This blog however does not concern these species because I couldn't find them… Luckily there were other interesting birds, I will show a selection of my photo's of them below.
A very nice bird was Great grebe, the largest grebe in the world. We found a nice pair on a quiet lake. These are those nice moments watching birds: lying at the edge of the water and watch the grebes getting closer and closer…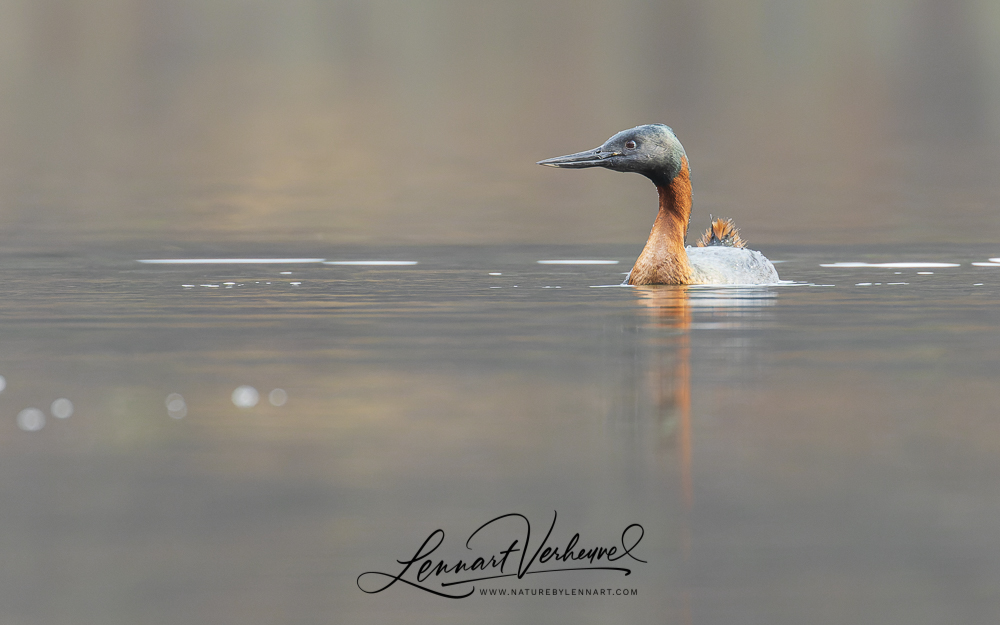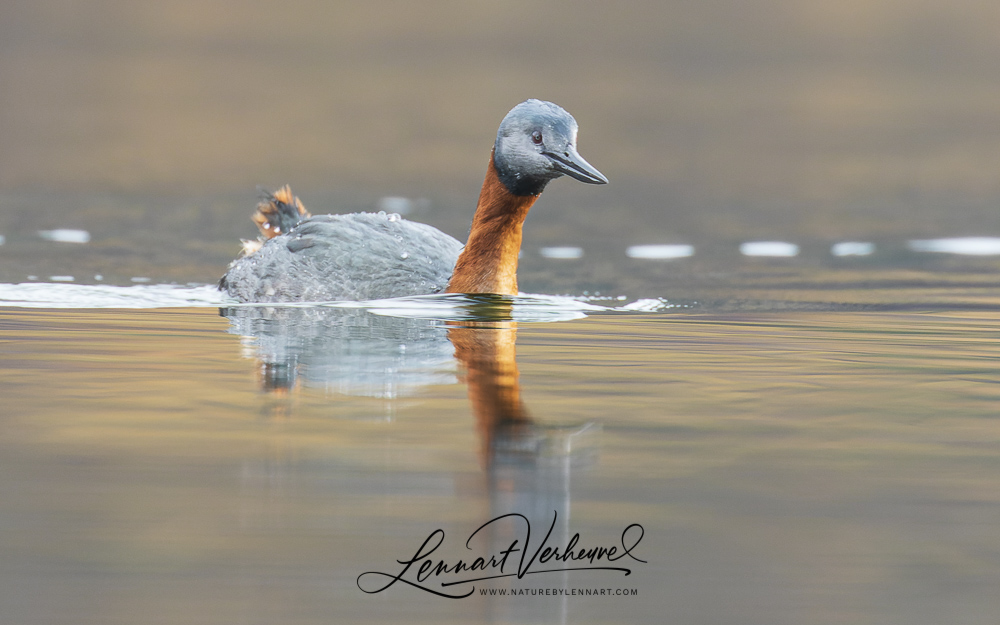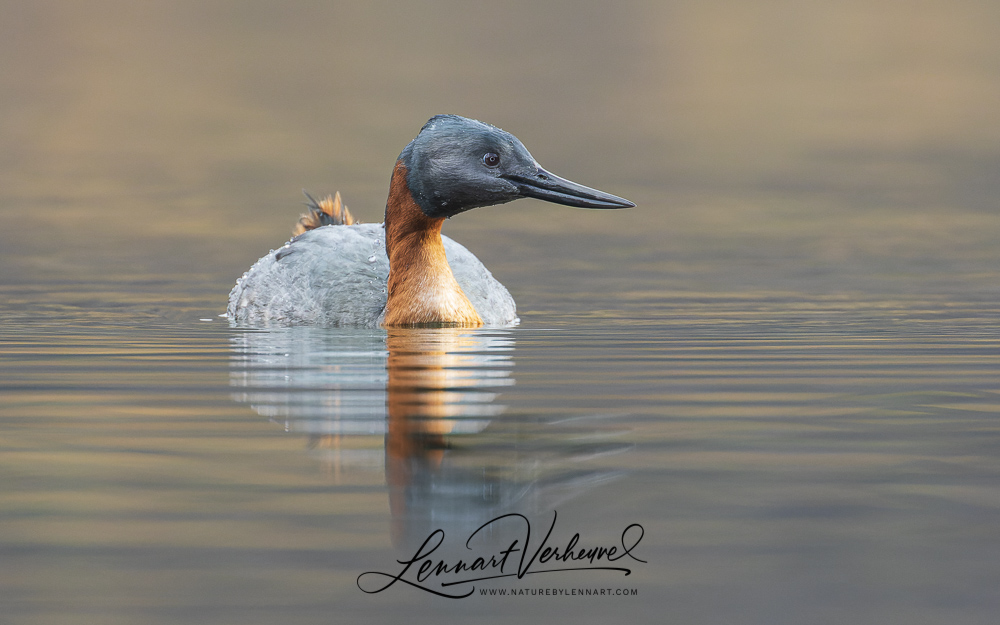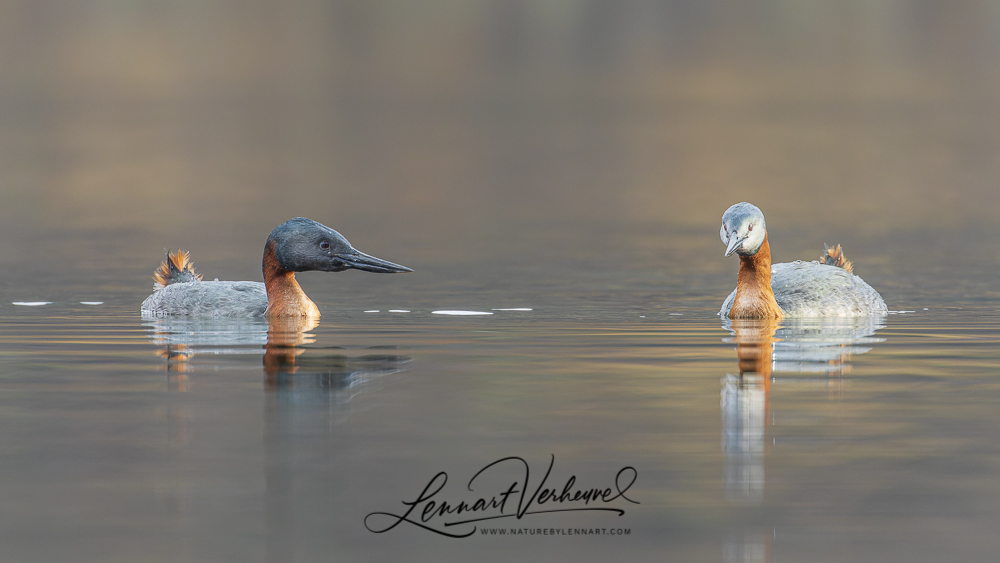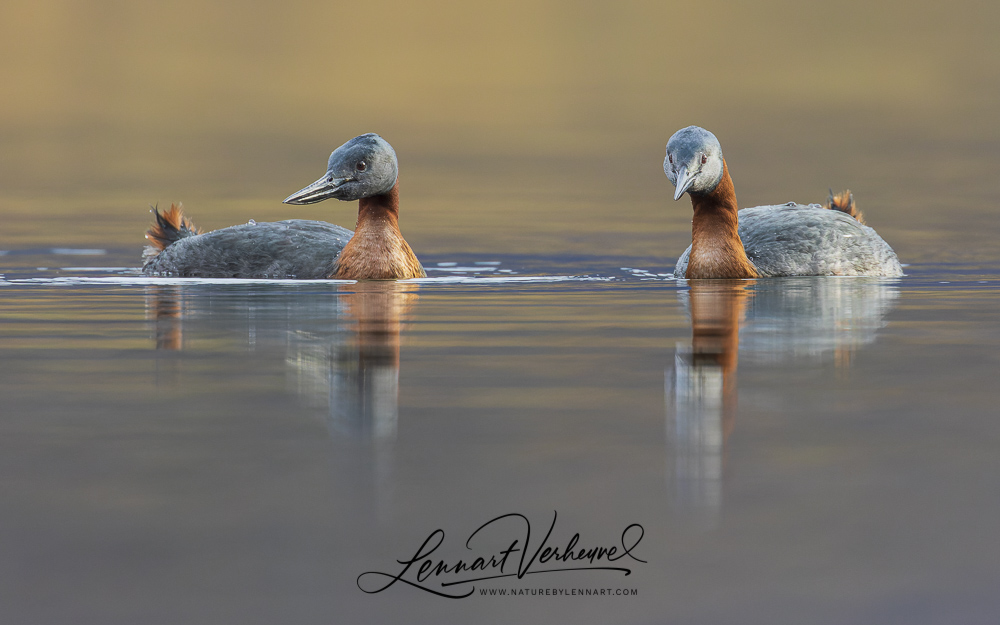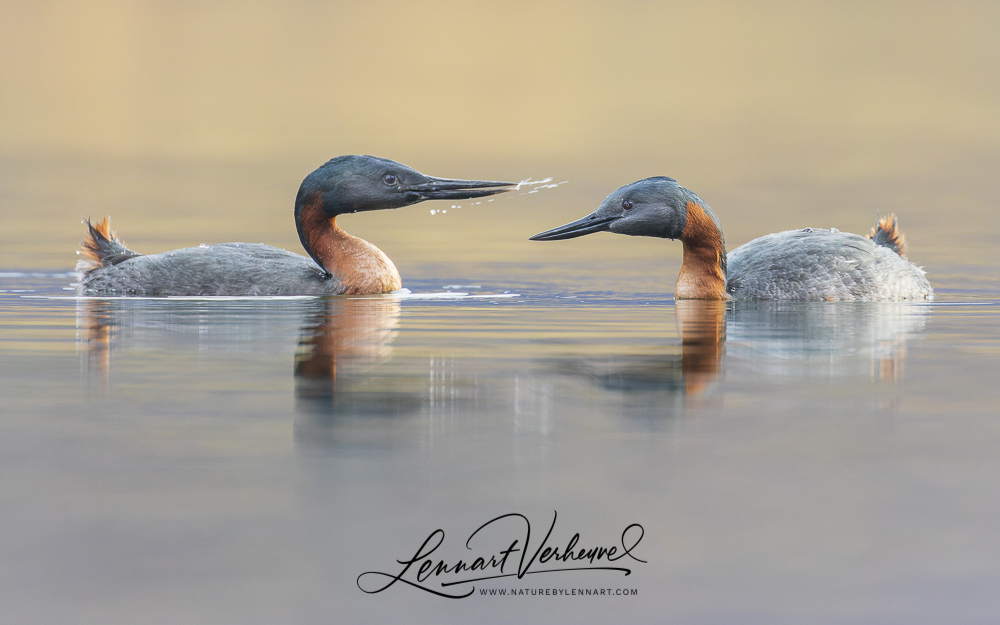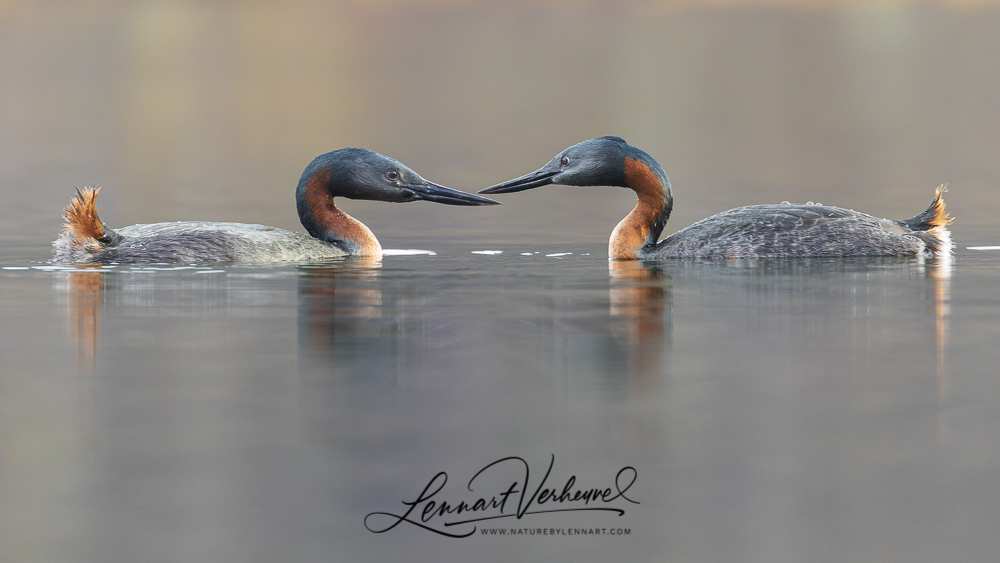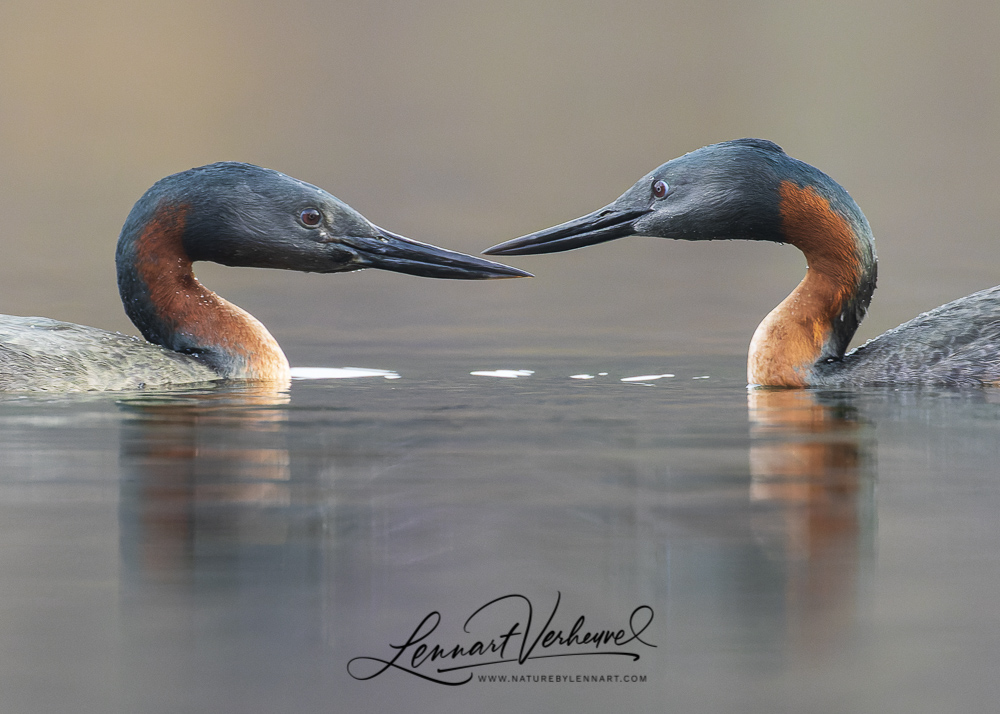 Great Grebe
While we were photographing the grebes a Black-chested Buzzard-eagle watched us attentively. This bird is striking in flight because it has a very short tail.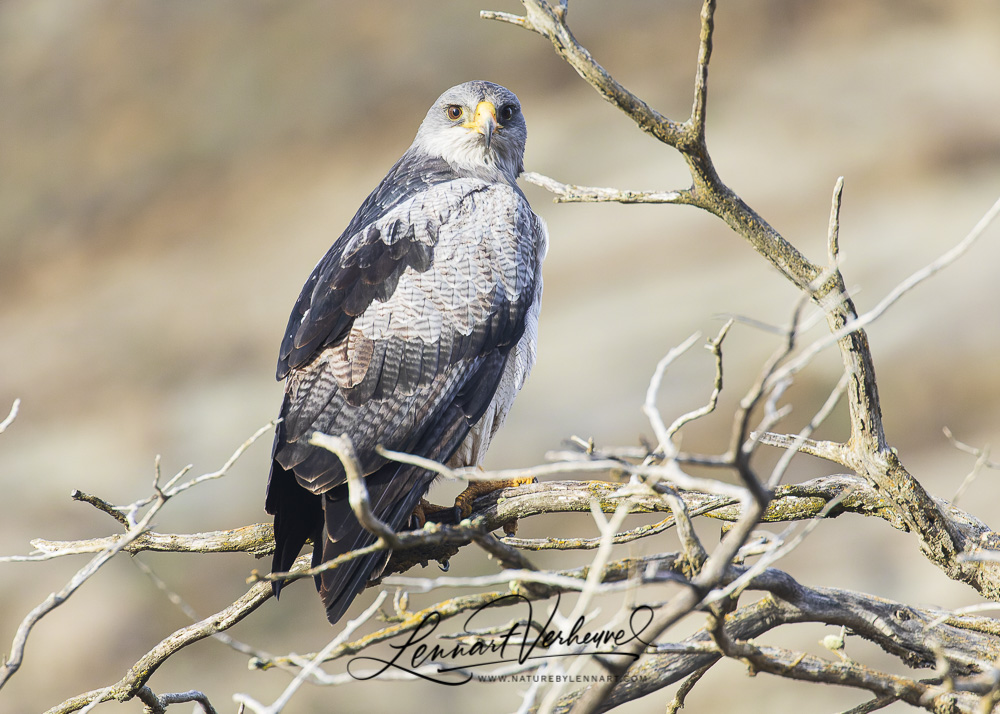 Black-chested Buzzard-eagle
Talking about birds of prey in South-America, I can hardly ignore the caracara's. Patagonia has four species of which I saw three. Below you can see the most common birds. The Southern crested caracara is a bird that occurs throughout South-America, the Chimango is more of a Chilean specialty.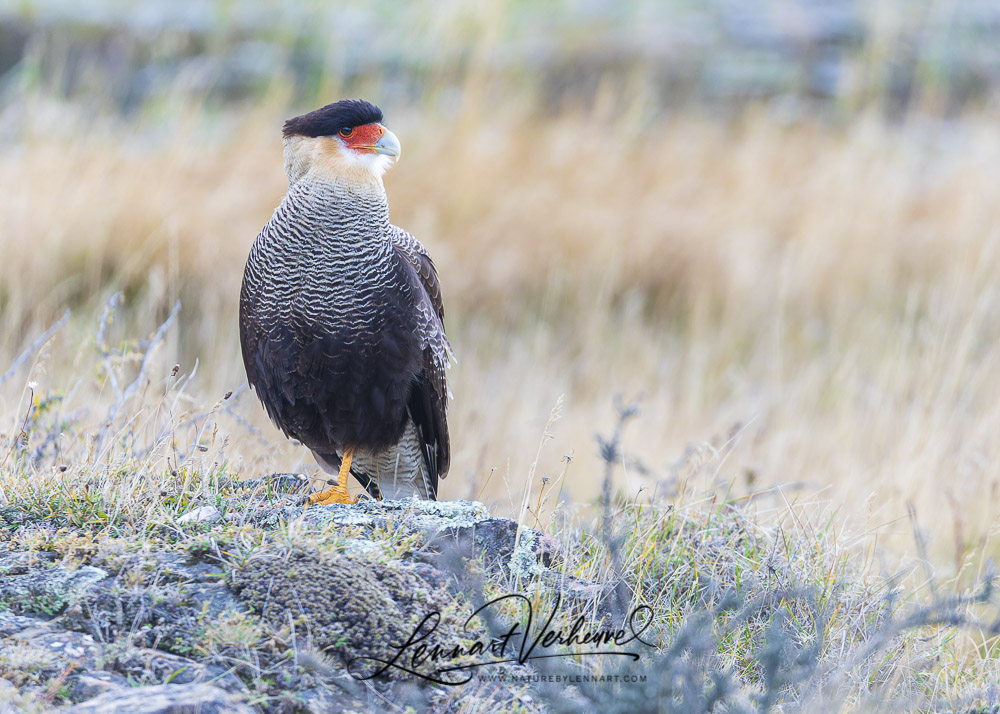 Southern Caracara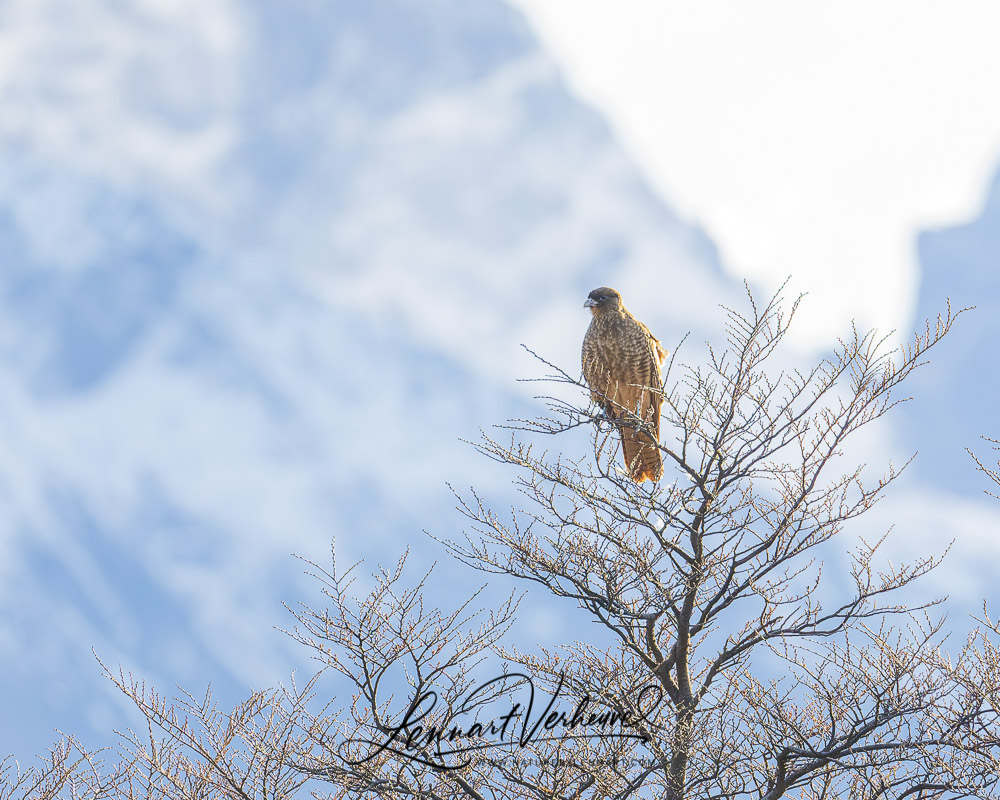 Chimango Caracara
Another bird that likes carrion and is an iconic species is the Andean Condor. Sadly I didn't see them up close but they remain impressive birds.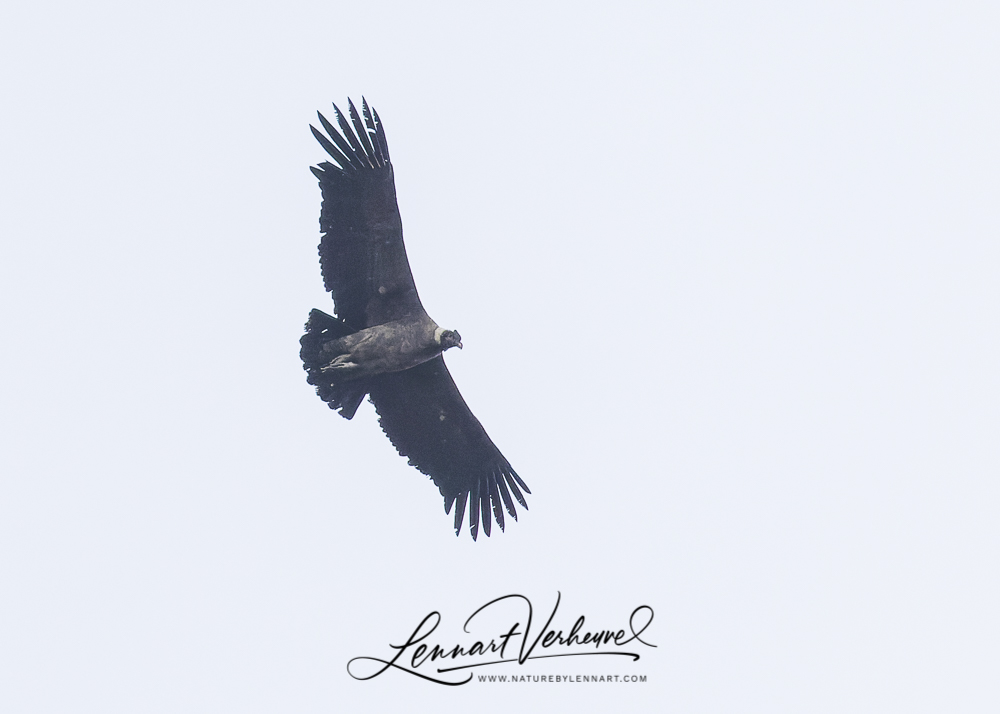 Andean Condor
The Aplomado Falcon is the South-American equivalent of the Peregrine Falcon, although Peregrine also occurs on this continent. On Tierra del Fuego I had a bird that allow me to approach it. That never happens to me with Peregrines in the Netherlands!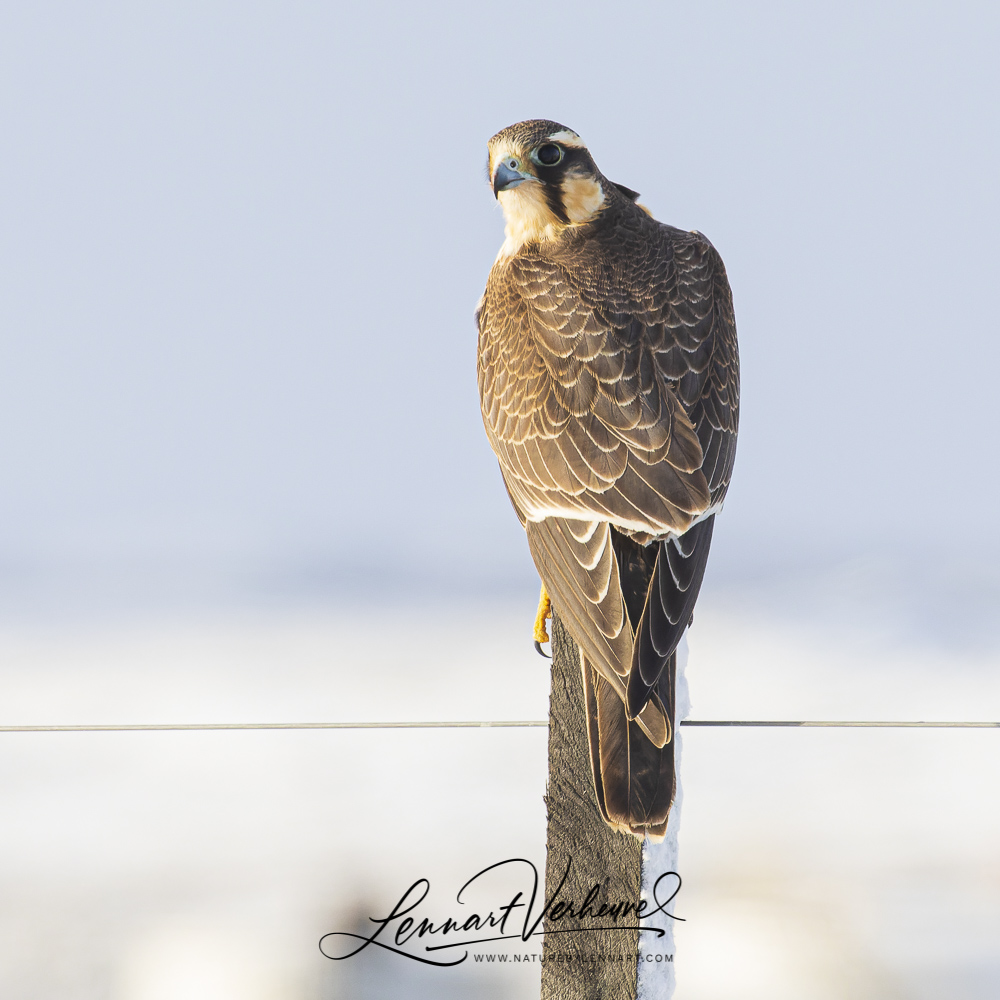 Aplomado Falcon
As a birder it's always nice to walk near the water. It started with the flamingo's, Chile has three species of flamingo two of which only occur in the Andes. The Chilean Flamingo can however also be admired against the snowy peaks of Patagonia.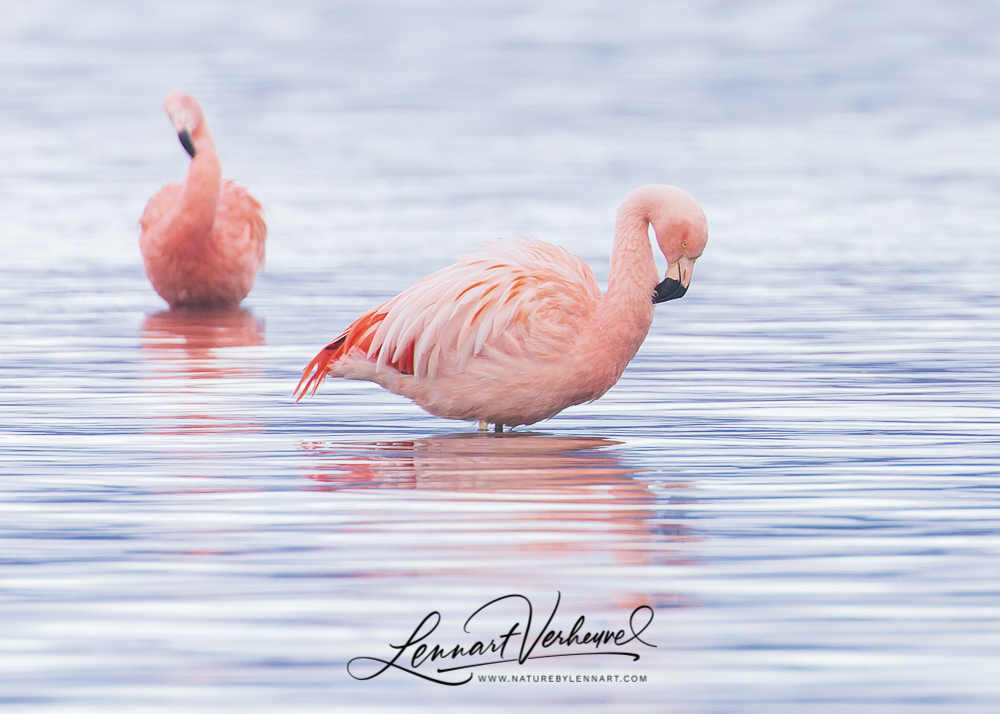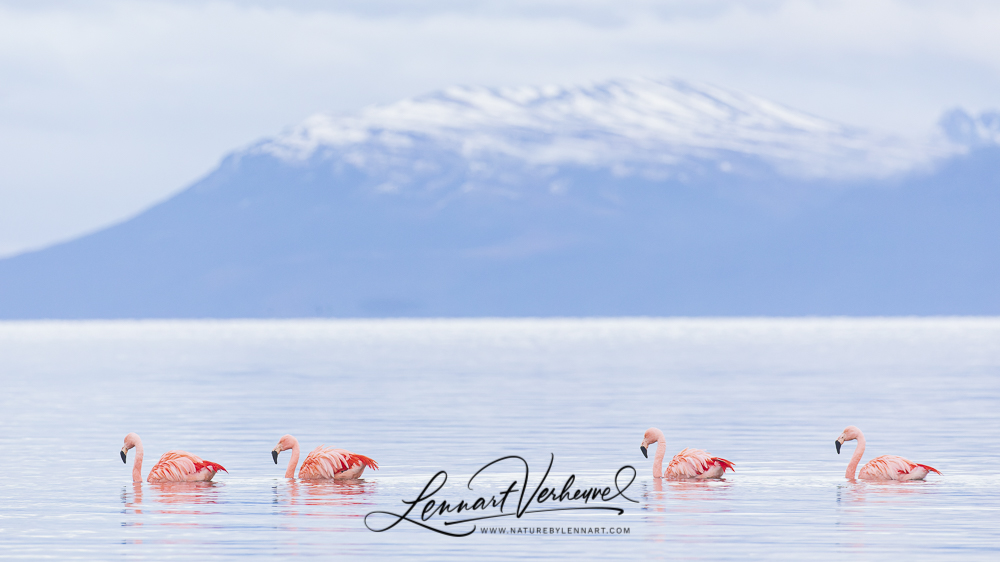 Chilean Flamingo
Next to this, Chile has no less than four species of cormorant, three of which occur in Patagonia. The Neotropic Cormorant doesn't look that spectacular, the Imperial Shag however is striking with a beautiful long crest. The Magellanic Cormorant is a Patagonian specialty and luckily I also saw that one.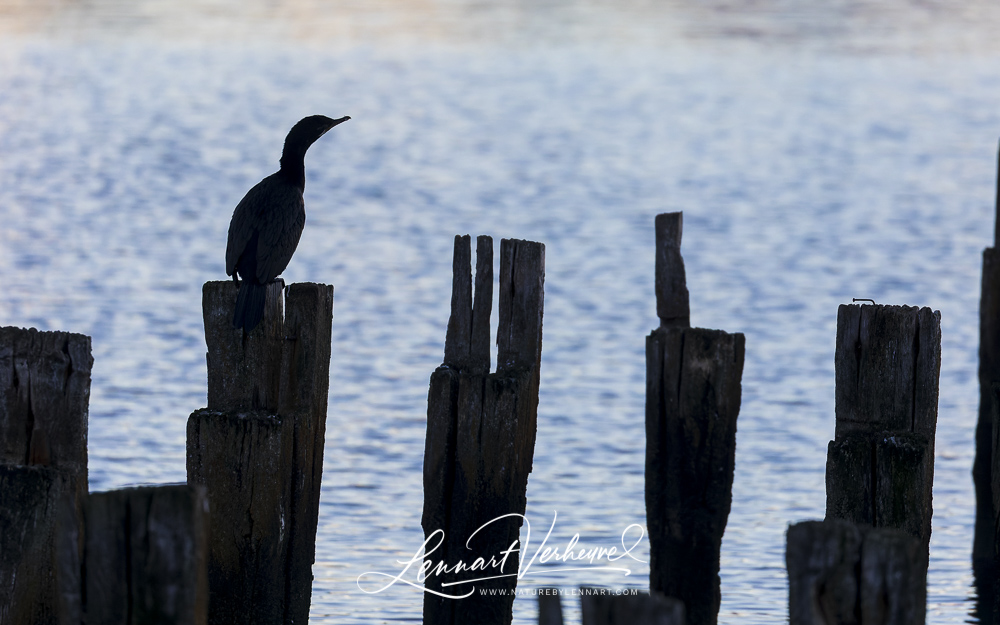 Neotropic Cormorant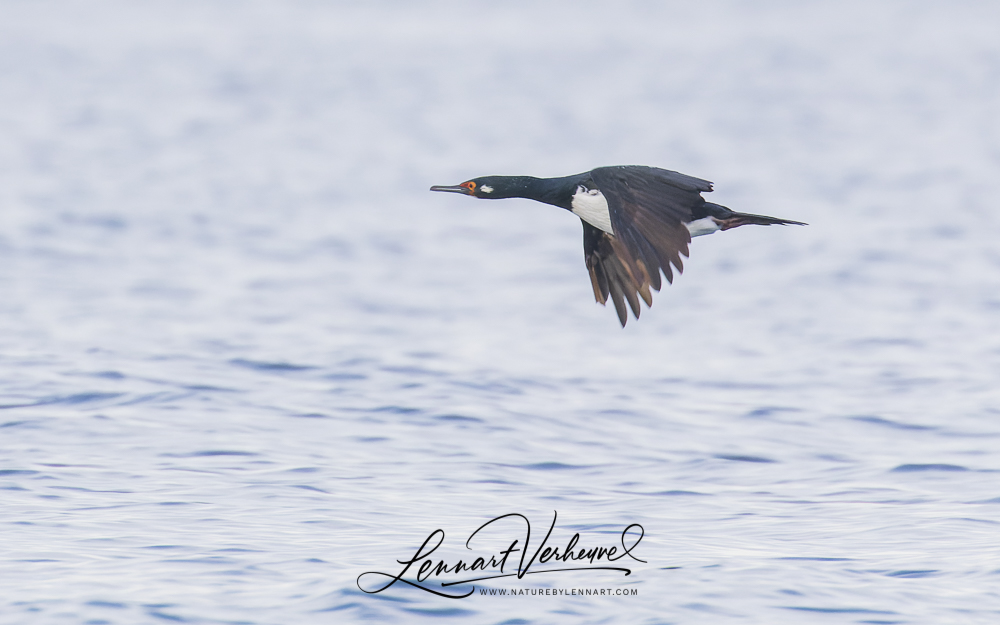 Magellanic Cormorant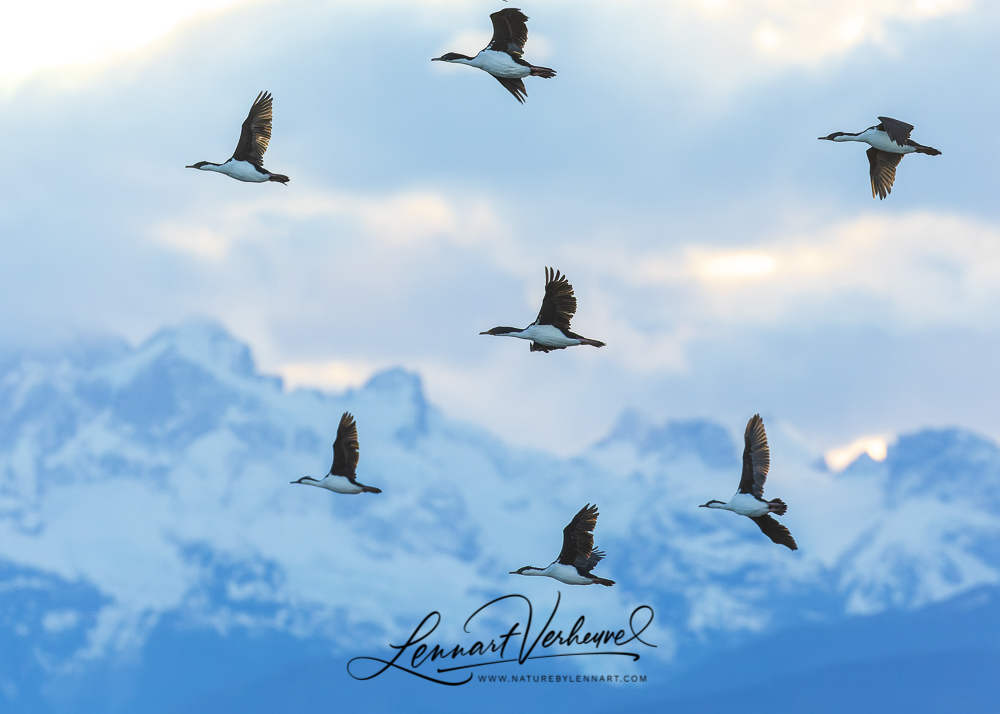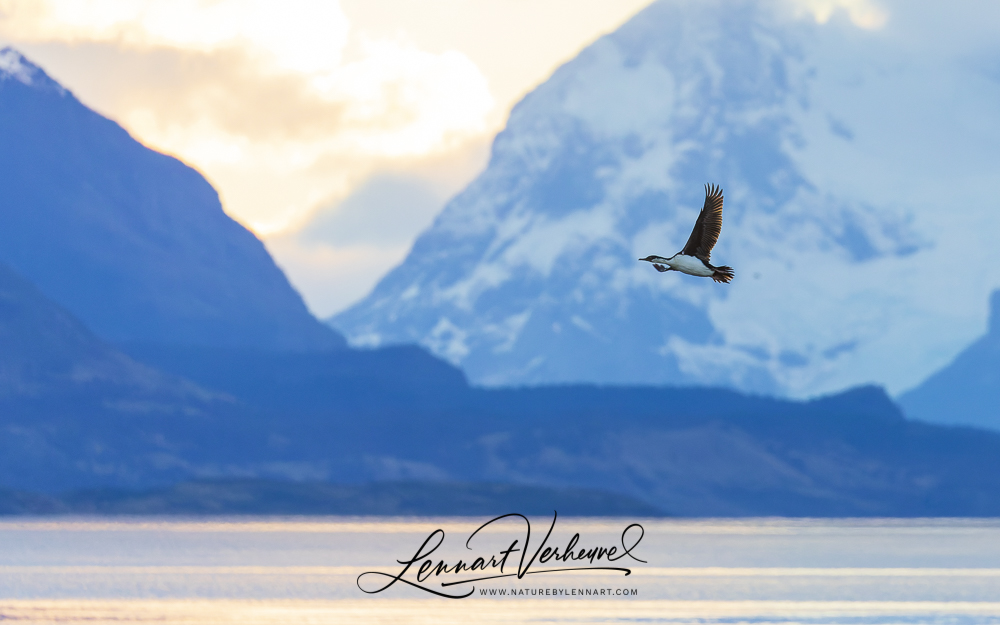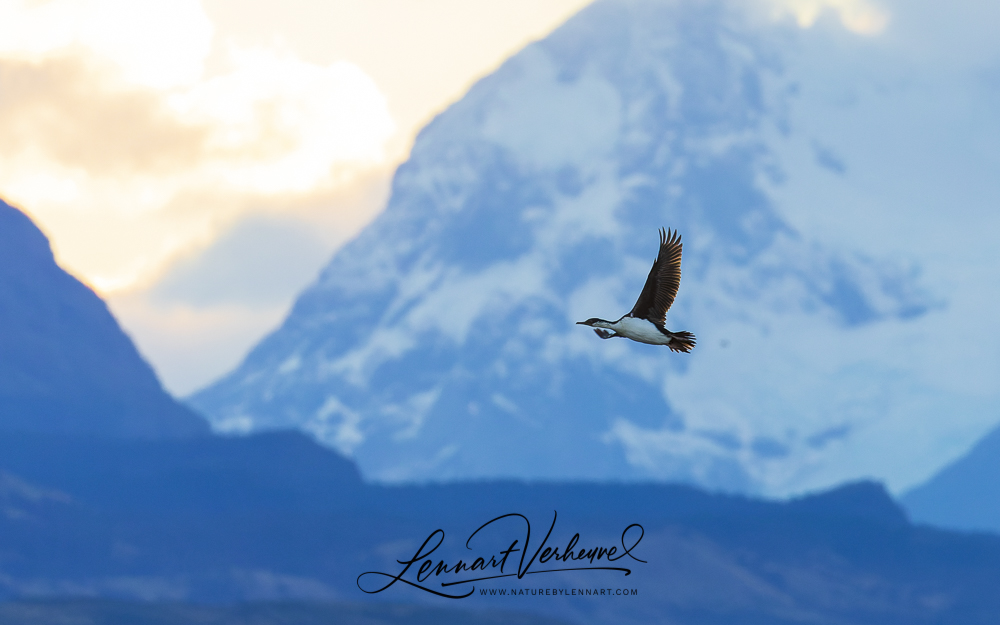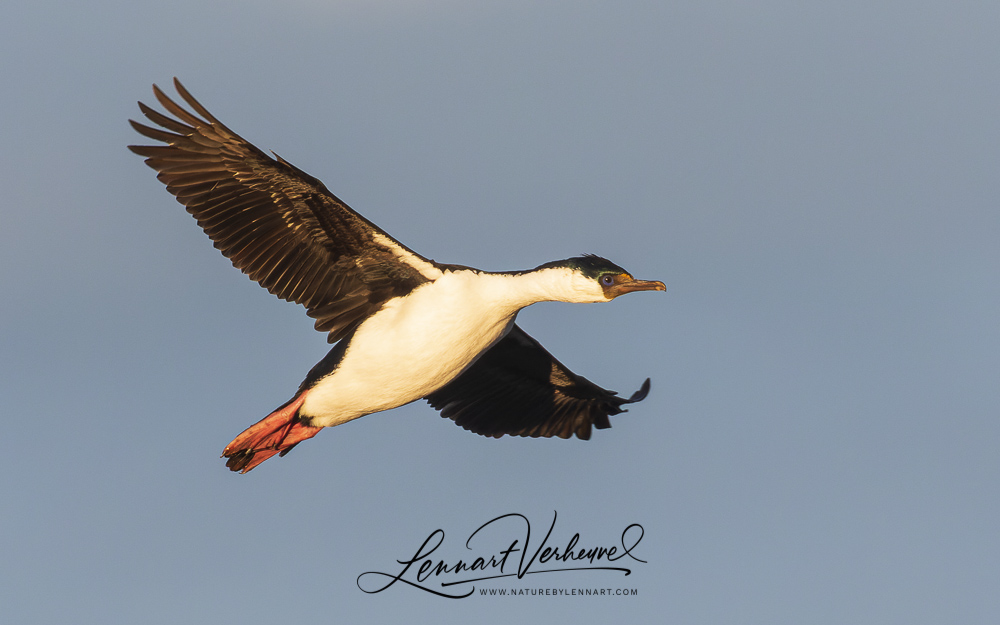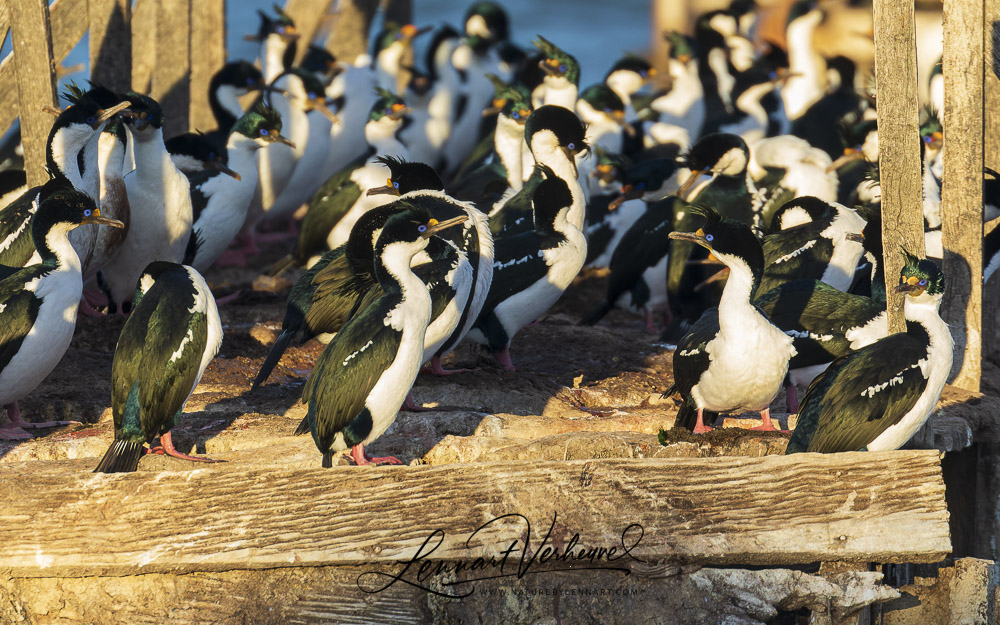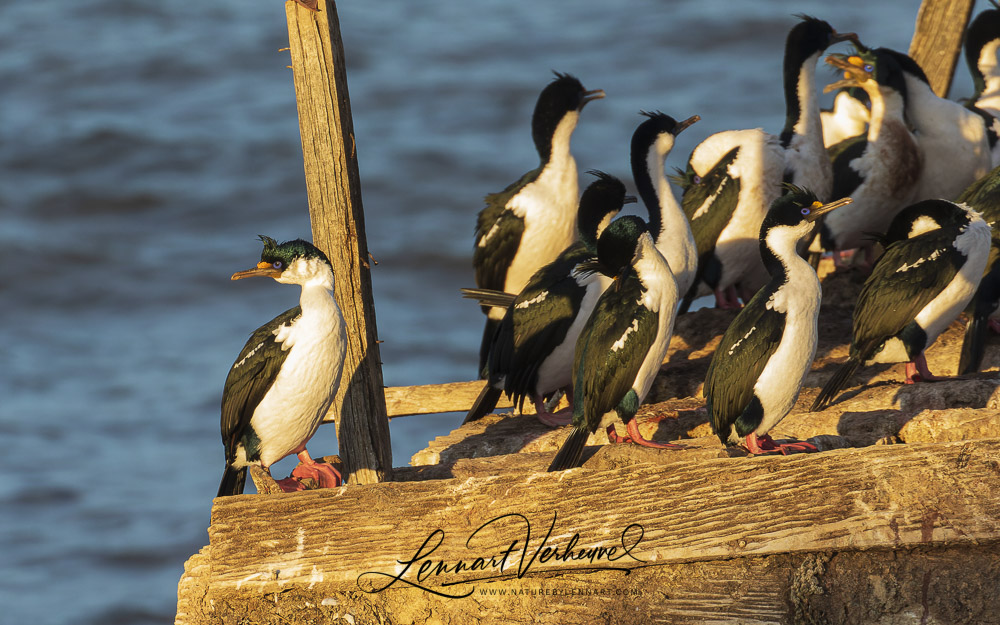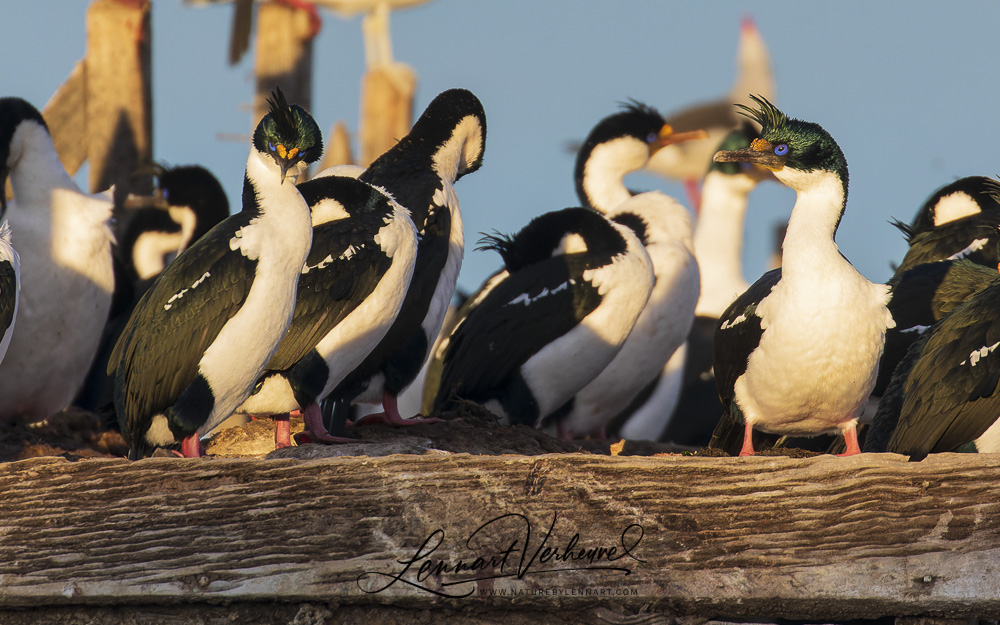 Imperial Shag
Next to this there is of course a lot more to find in the water. There are two swans, Black-necked Swan and Coscoroba Swan. The Coscoroba is the smallest swan in the world and has a unusually shaped bill.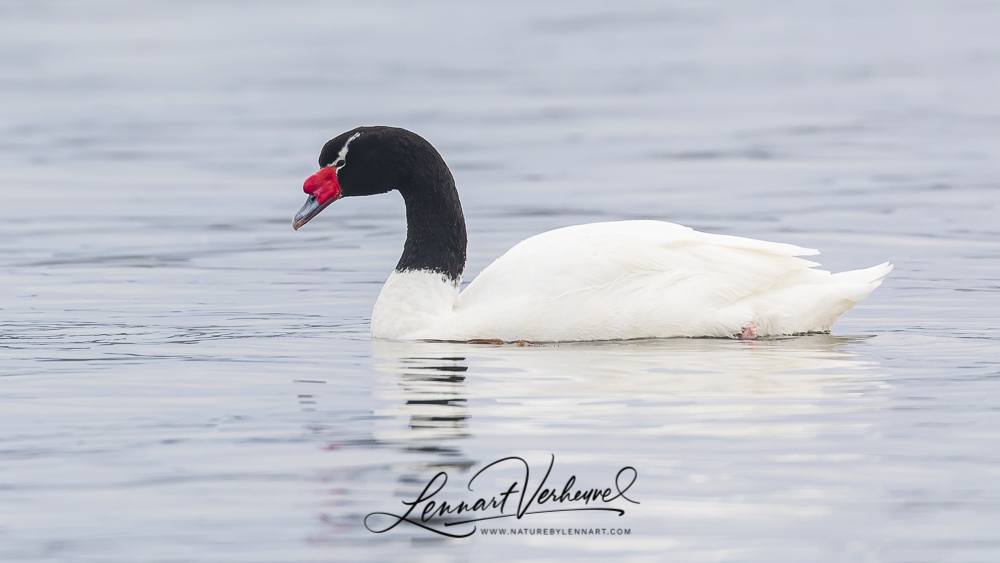 Black-necked Swan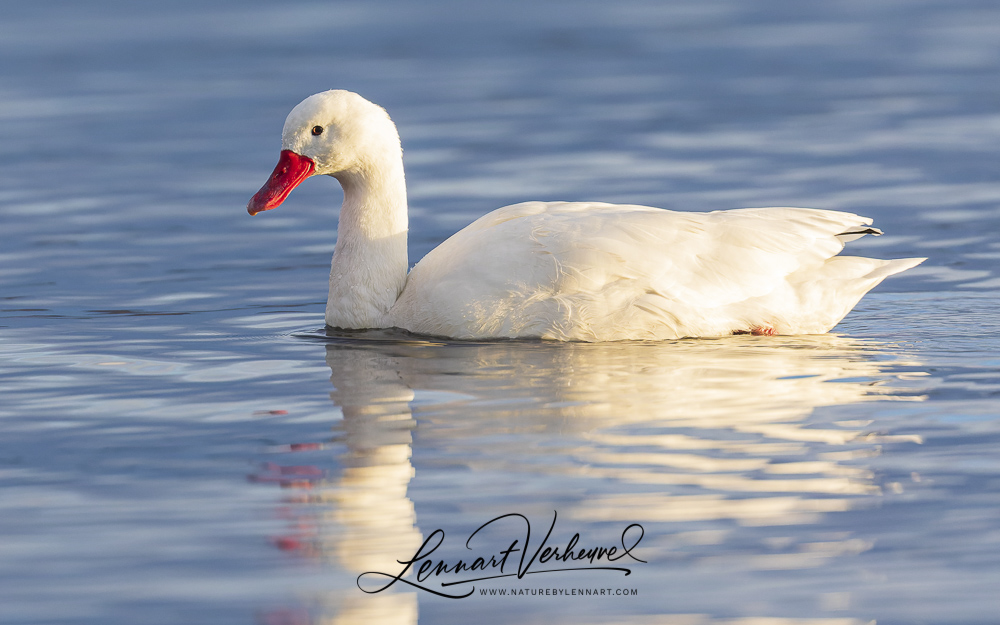 Coscoroba Swan
Steamerducks are indeed like steamer boats. They are big ducks that barely fly (one species actually can't) but steadily paddle away.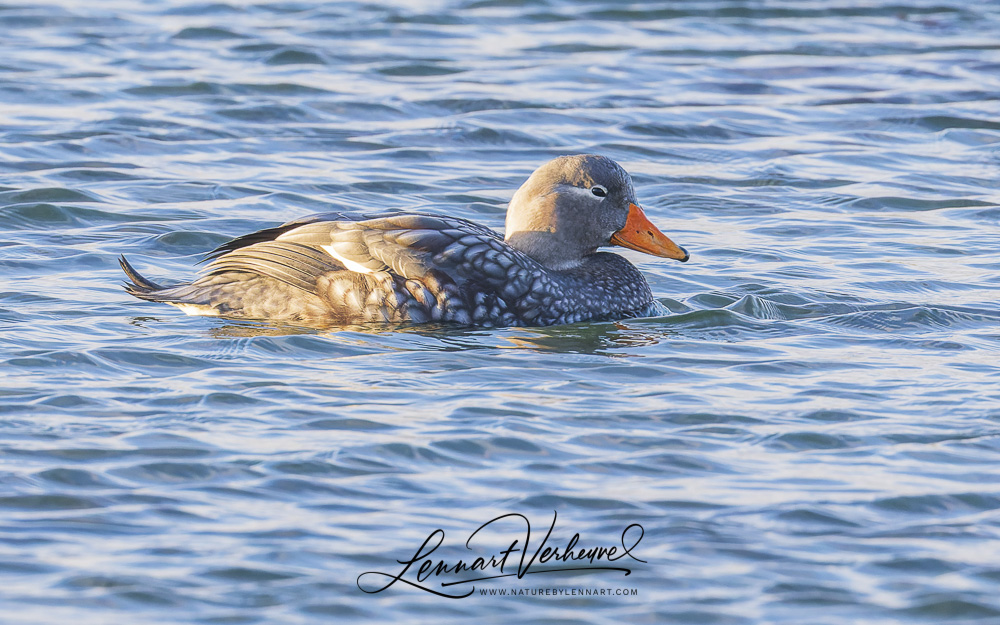 Flying Steamer Duck
A bit larger still are the geese. The Upland Goose is a common species that can be mainly found on the grass.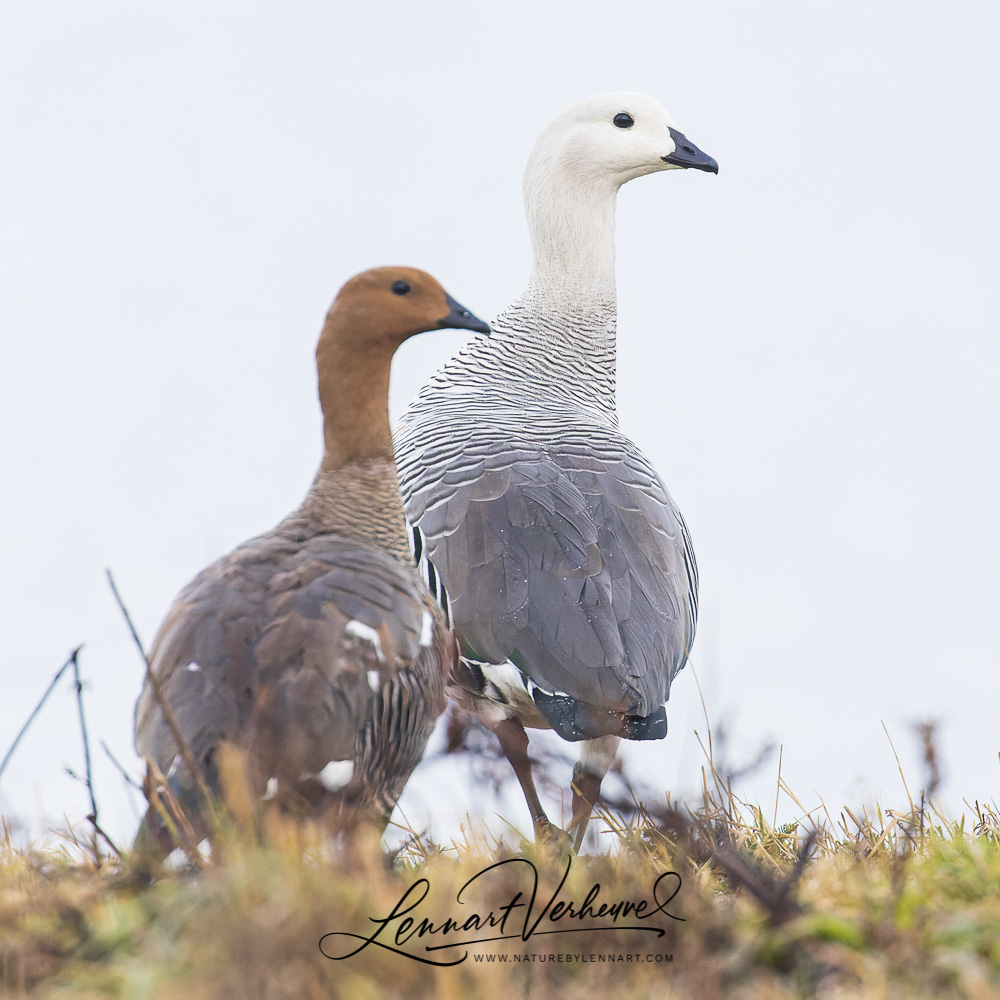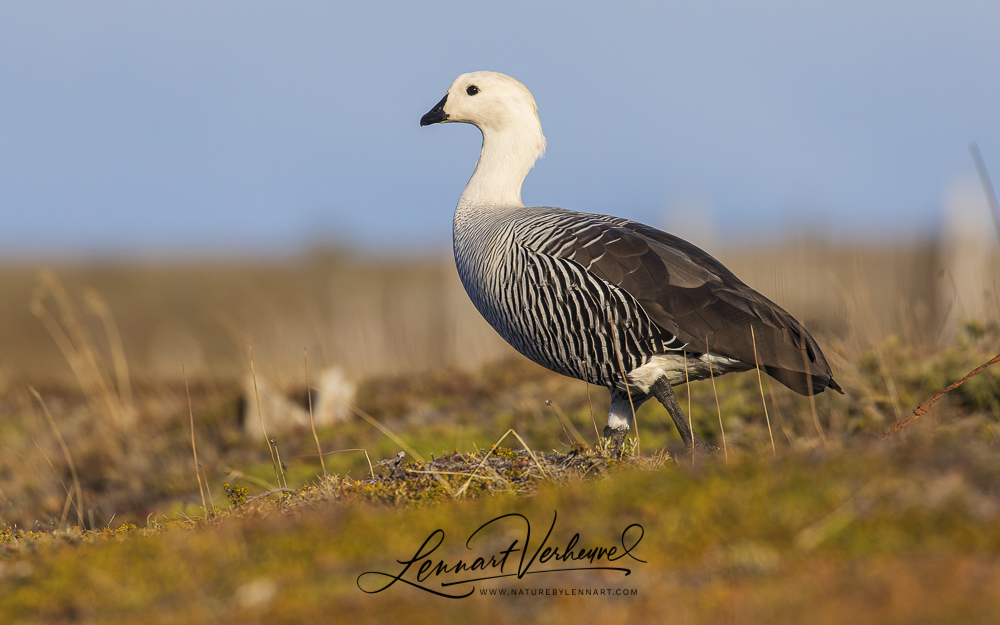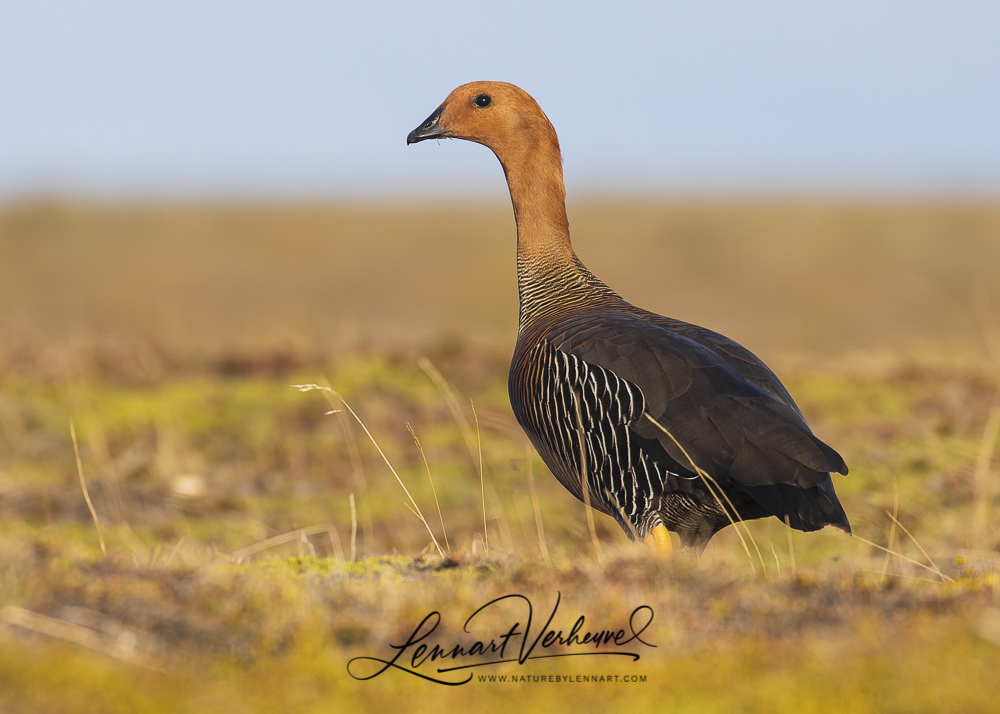 The Kelp Goose is found more near water, it's a white goose but so much more refined then those big white geese that usually occupy city parks!
Upland Goose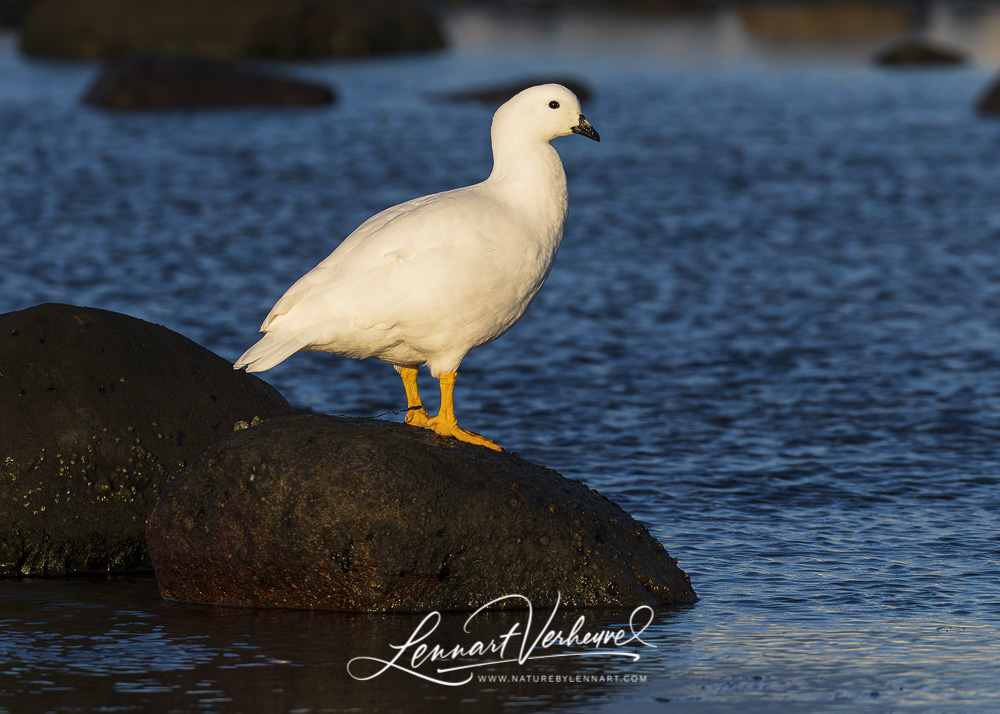 Kelp Goose
Finally there are the waterbirds that actually can fly really well. The Dolphin Gull is a pretty gull and a nice Patagonian specialty.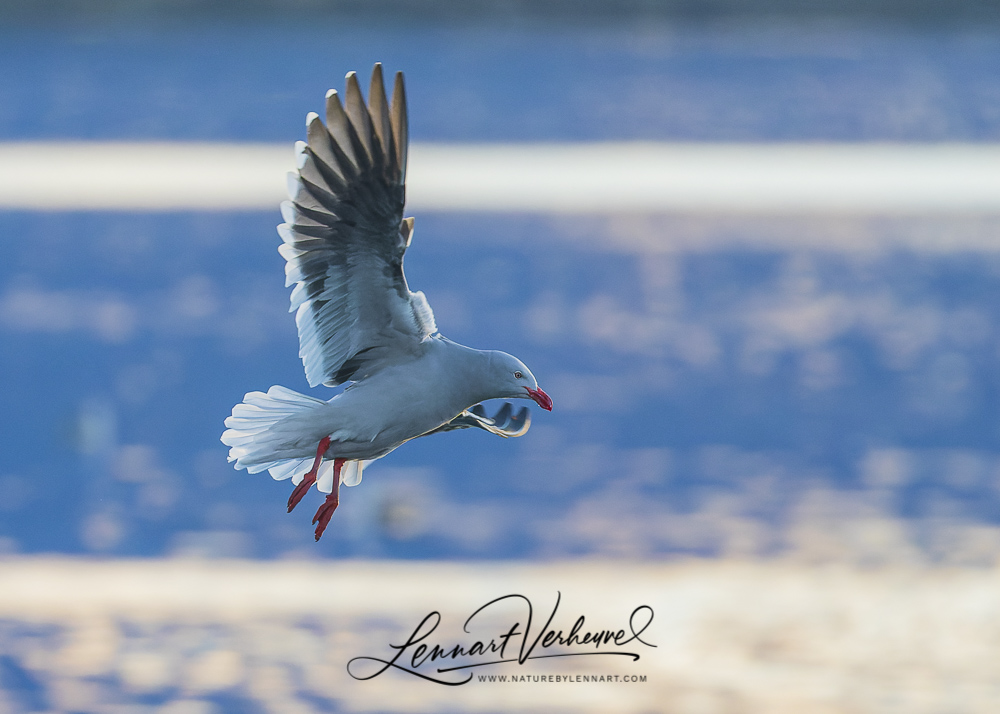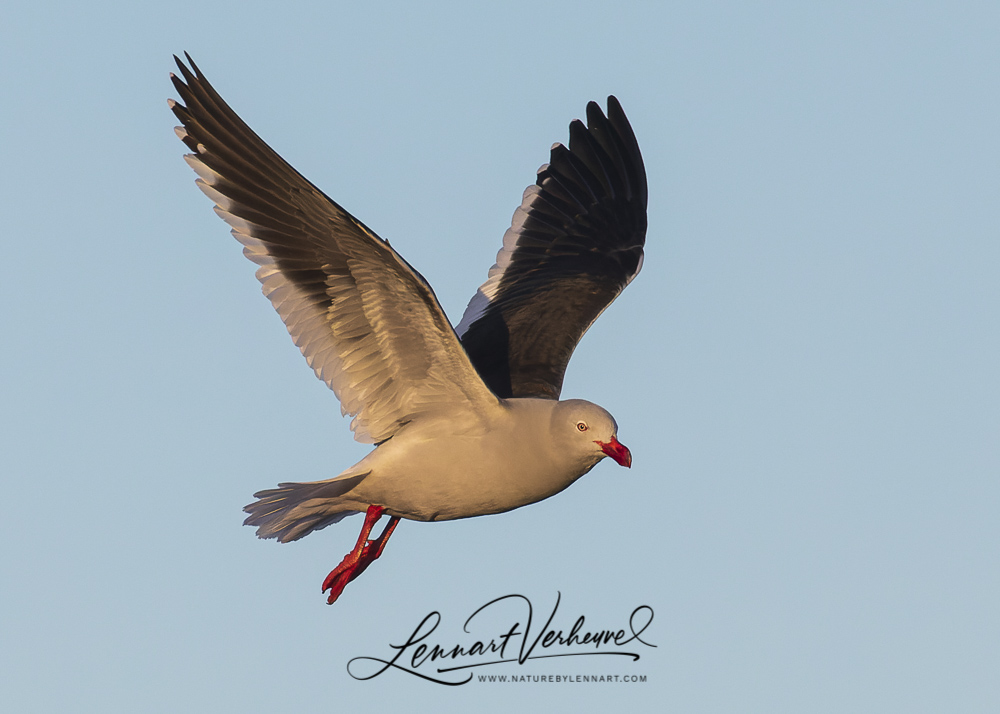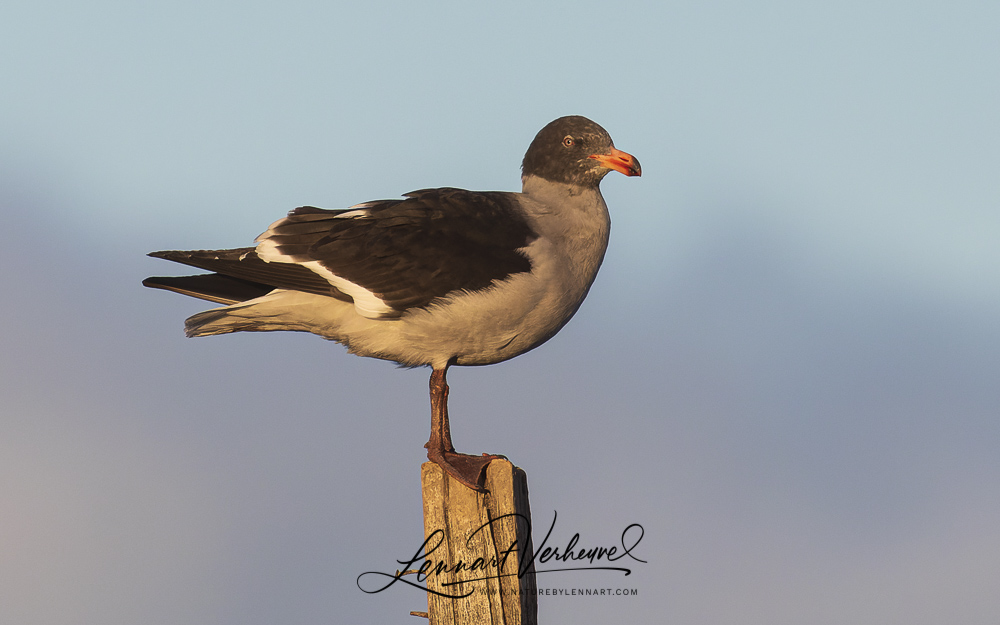 Dolphin Gull
I also saw the Black-browed Albatross, a bird that has long been whished for in home country, the Netherlands, and also my first albatross.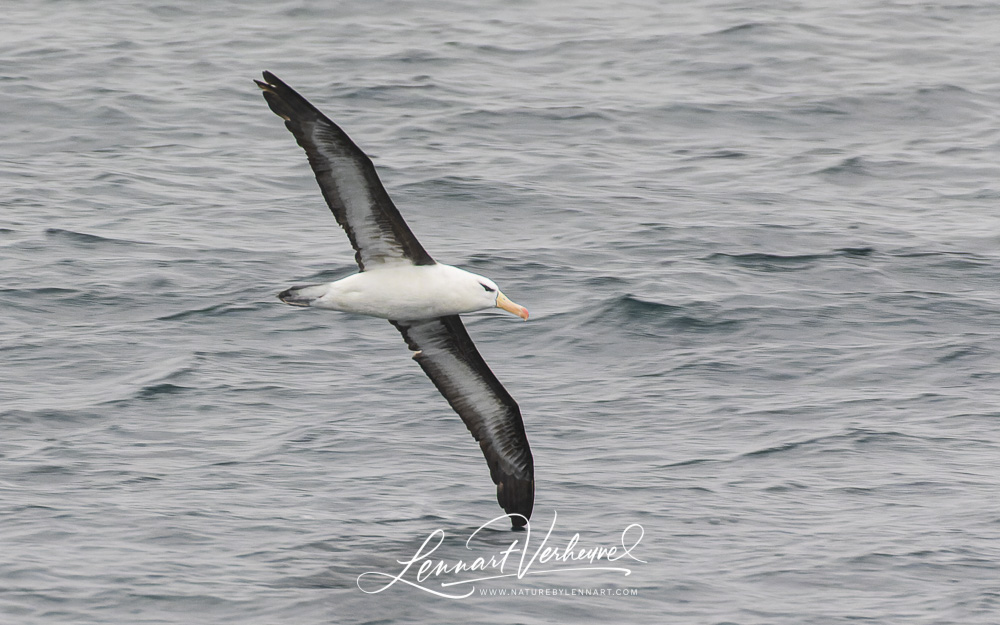 Black-browed Albatross
Another nice big seabird is the Southern Giant Petrel, that one I have no chance to ever see in the Netherlands.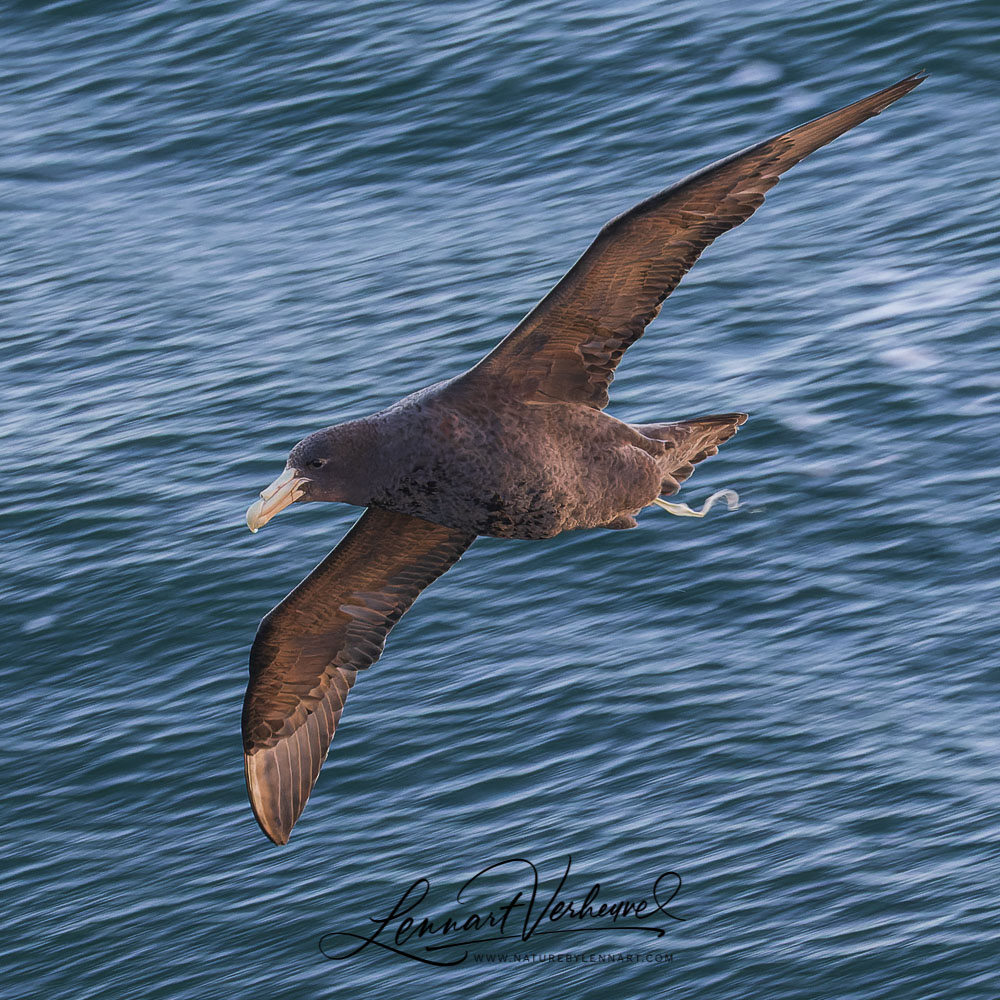 Southern Giant Petrel
To finish I've got some smaller birds. The Long-tailed Meadowlark is a beautiful bird that is very common in Patagonia.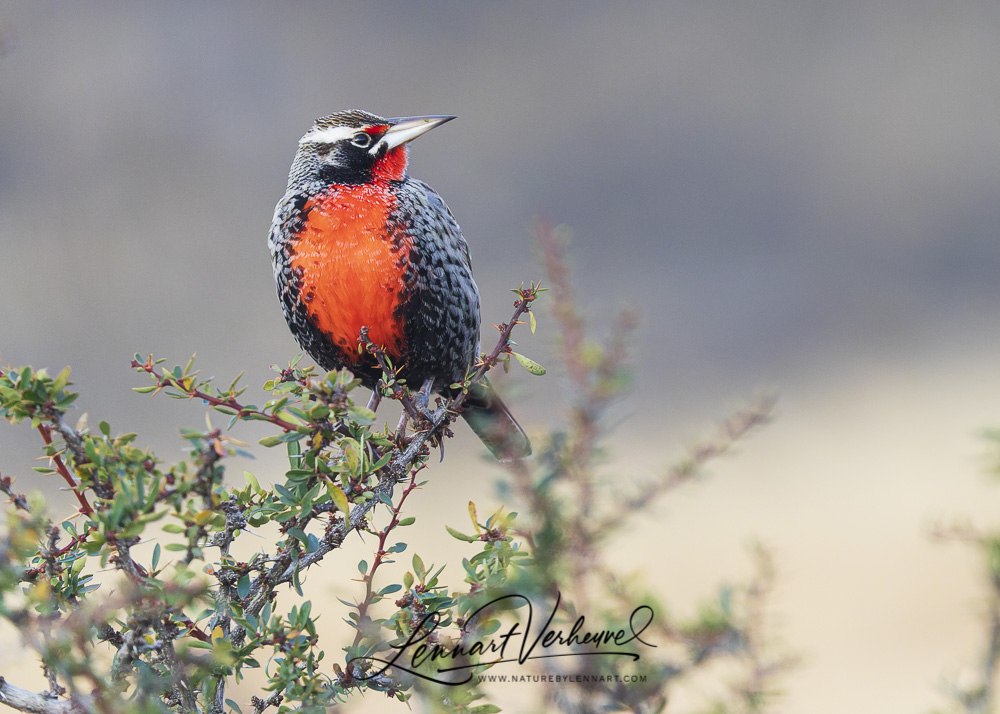 Long-tailed Meadowlark
The Fire-eyed Diucon is also common and has rather plain colours but a striking red eye.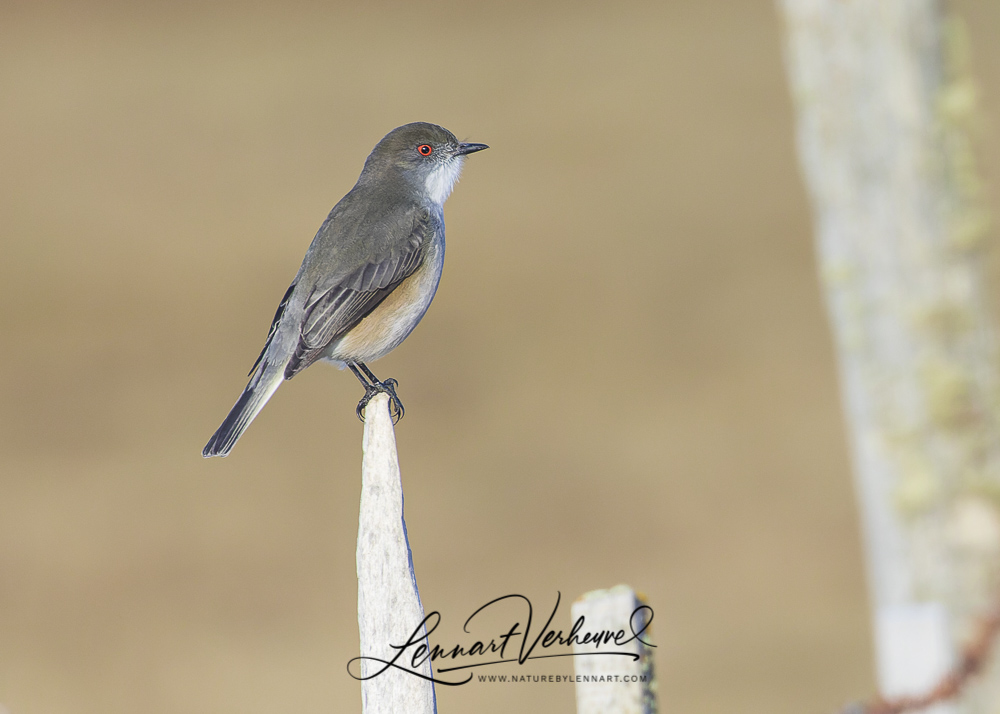 Fire-eyed Diucon
The Rufous-collared Sparrow is not exactly a Patagonian specialty, they really do occur everywhere in South-America, but with the snow it was a nice picture.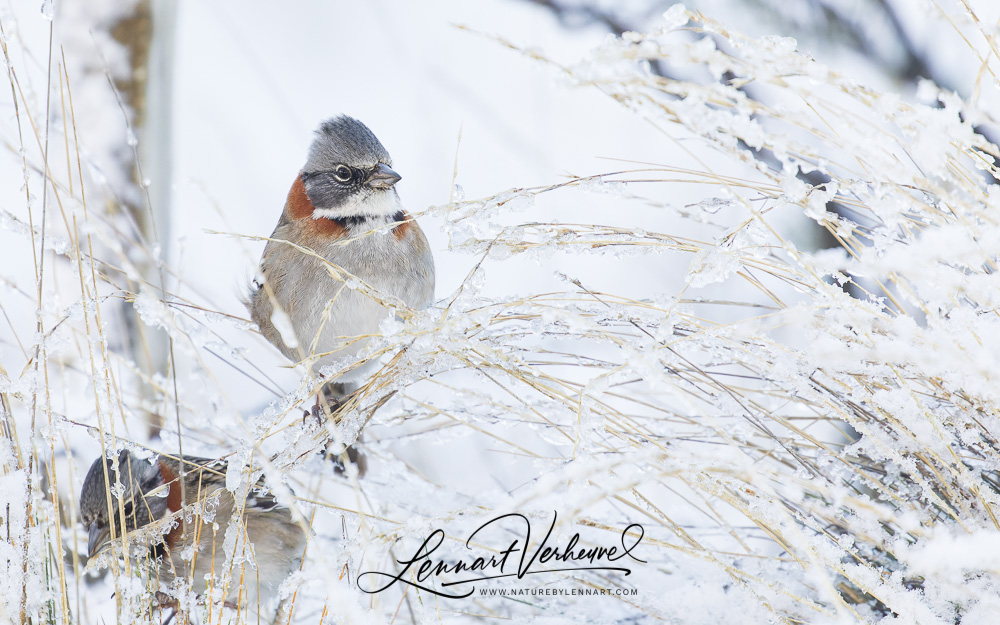 Rufous-collared Sparrow
The Patagonian Sierra Finch sounds like a true Patagonian specialty, but it also occurs outside of it. A nice bird though!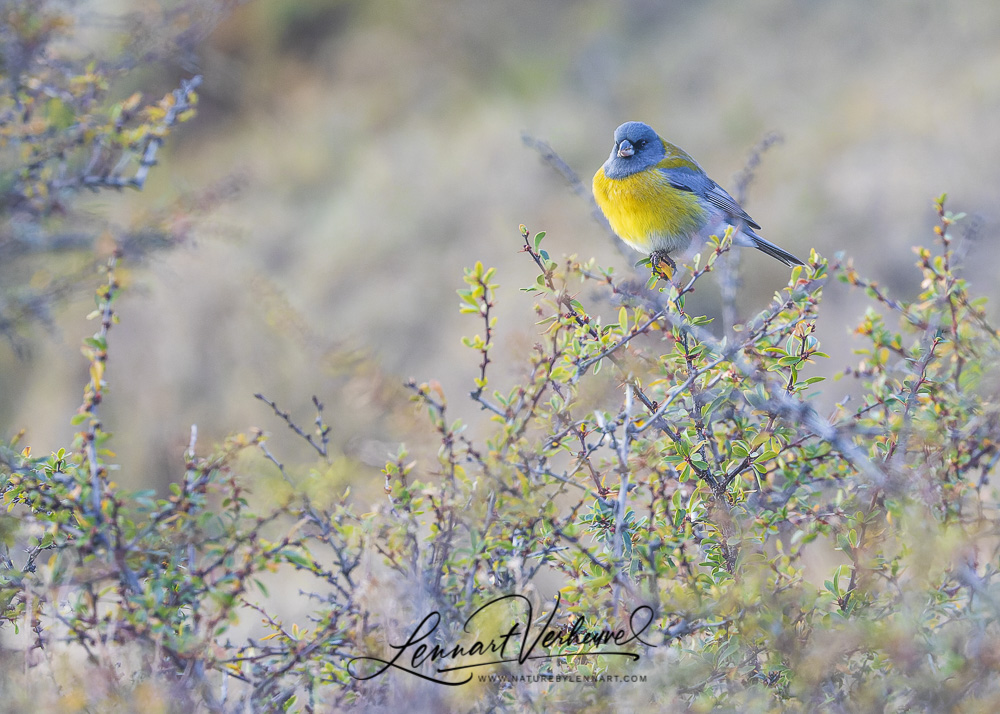 Patagonian Sierra Finch
A nice bird family that also occurs here are the Cinclodes. Quite large unique songbirds that occur in a variety of habitats, but in Patagonia often near water. I had nice pictures of two: Grey-flanked Cinclodes and Dark-bellied Cinclodes.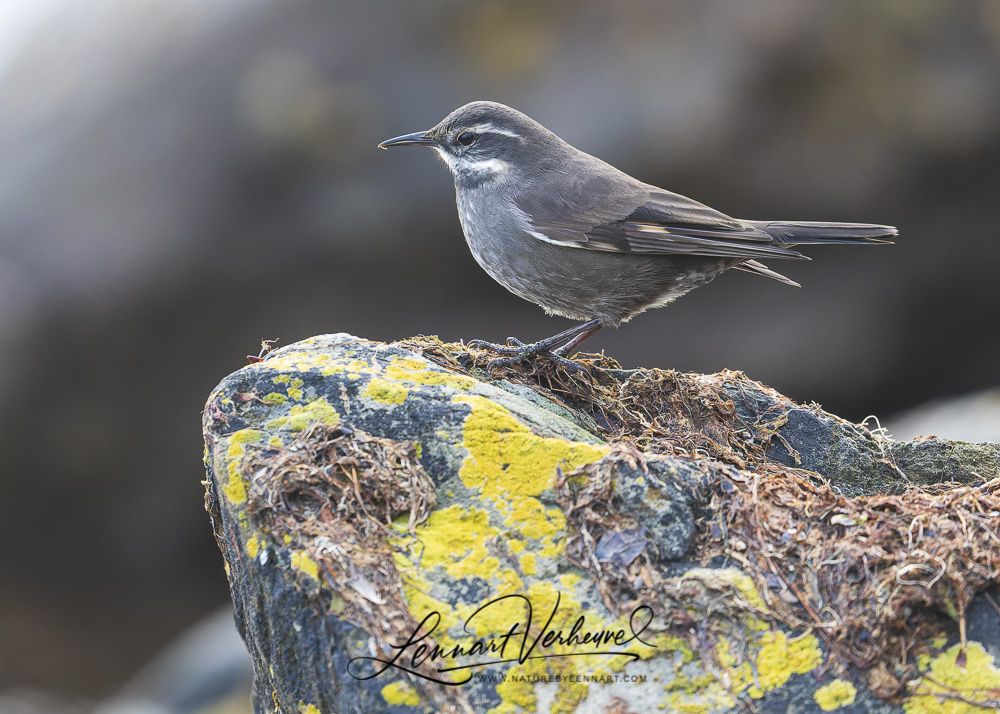 Grey-flanked Cinclodes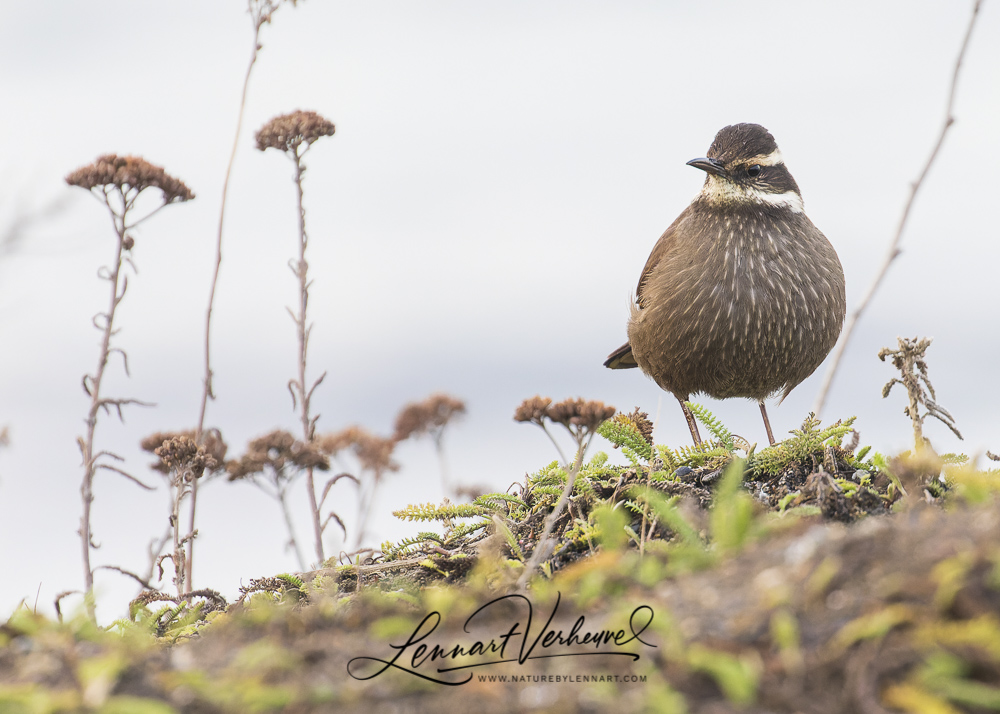 Dark-bellied Cinclodes
Last but not least a larger bird: Lesser Rhea! This is a big walkingbird that can't fly.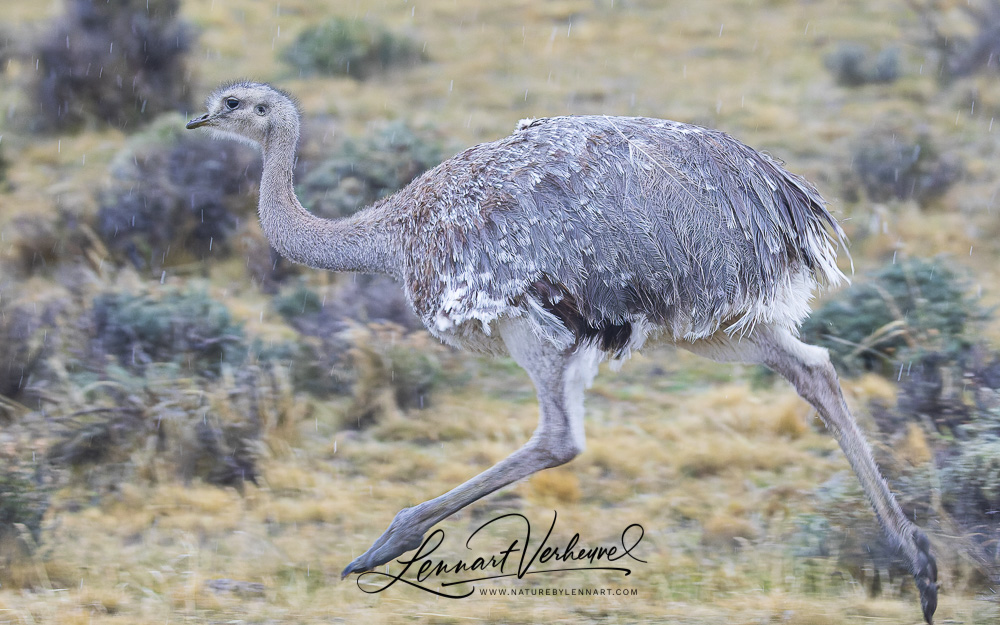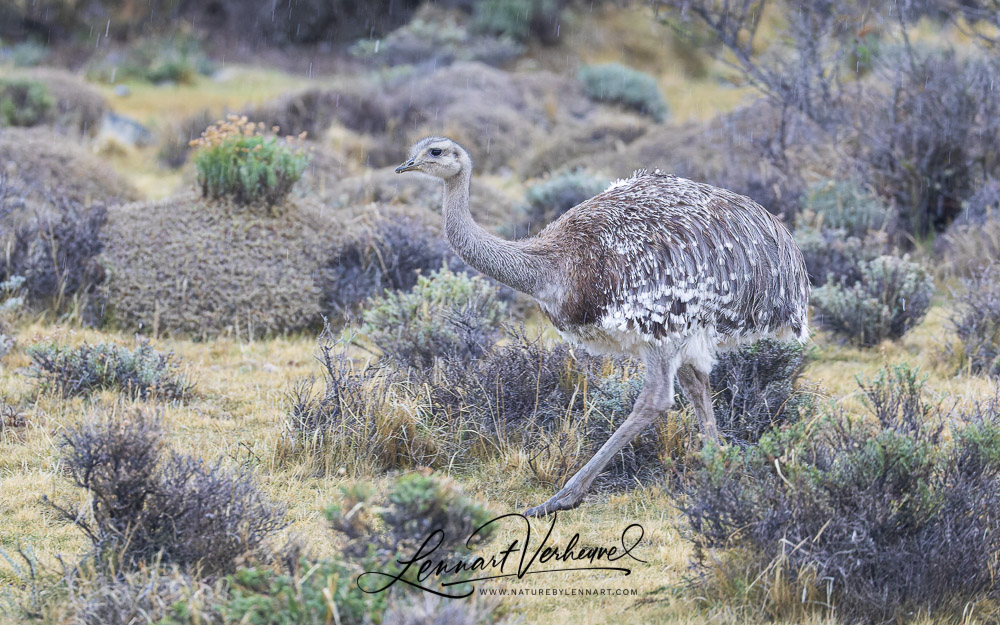 Lesser Rhea
Have a look at the links below to see more from my travels through South-America:
Click here for my encounters with the Puma's of Torres del Paine!
I also met a pair of South-American Grey Foxes in Torres del Paine, click here for the pictures.
Have a look here for Giant Otters!
For the various monkeys of Tambopata see here.
Have a look here for a photo report of Barba Azul Nature Reserve: home to the critically endangered Blue-throated Macaw and so much more!
See here for a photo report of the extraordinary Inca Tern.
In the same category have a look at the bizarre and beautiful Andean Cock-of-the-rock!
Immerse yourself in the birds of the Amazon at a clay lick.
See here more landscape pictures from beautiful Patagonia.
Read about my experience with a solar eclipse in Chile.
And have a look at the amazing starry skies of the high Andes.
See here for a trip report.