Photographers that go abroad often return with nice pictures of the most beautifully coloured birds. This might give the impression that in those countries it must be a lot easier to take pictures and all the birds are patiently waiting for you. However often it takes quite a bit of effort to get that shot of a parrot or parakeet! Of course in one place it can be easier than in another. In Tambopata I walked around for three weeks, but in those weeks I actually barely got the opportunity to really get a good shot of a parrot or parakeet. Of course sometimes I got a nice flight shot, but trying to approach a perched macaw proved difficult! Fortunately there were still ways to get close: a clay lick offered great opportunities.
Clay licks are bare walls of mud that attract birds and also many mammals to lick the minerals from them. They can be created by landslides and many smaller ones are created because of a treefall. However because there are actually quite a bit of clay licks to find throughout the Amazon, you still need to be lucky to see birds at a particular one. Of course lodge owners like to advertise that the clay lick near their lodge offers loads of macaws and other beautiful birds, but more often than not you still end up disappointed. The clay lick that was located near where I stayed however, turned out to be really good! I went there for two mornings and was really great fun to watch all those beautifully coloured birds mess about at a distance of 10 meters.
That looks something like this!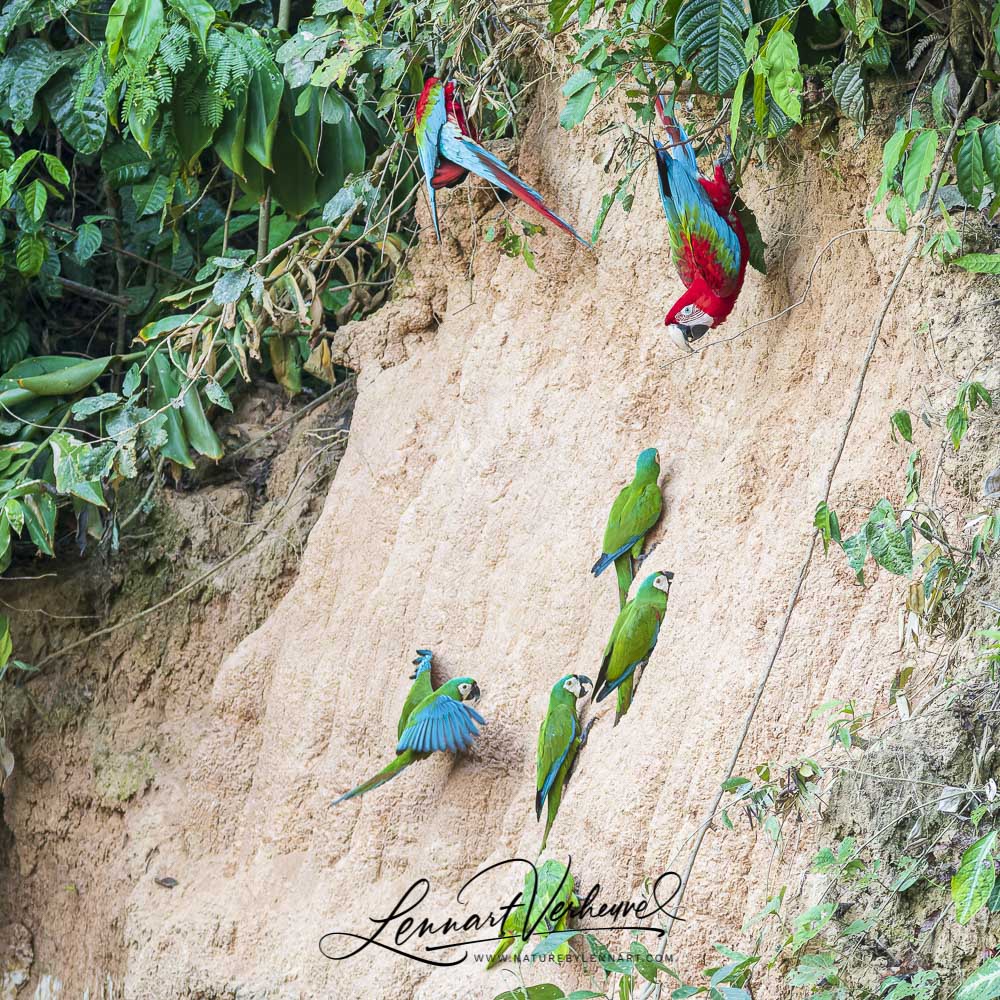 Two Red-and-Green Macaws with Chestnut-fronted Macaws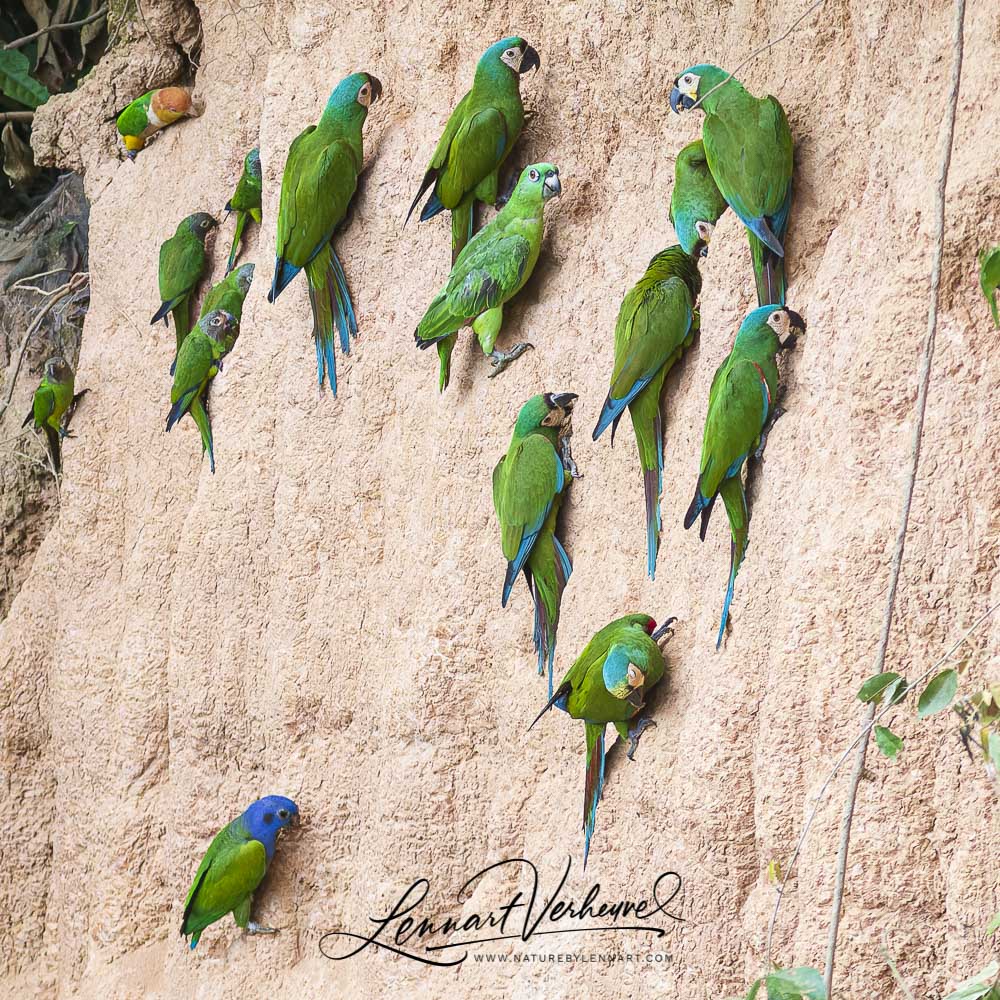 Chestnut-fronted Macaws with Dusky-headed Parakeets, one White-bellied Parrot, one Blue-headed Parrot and one Mealy Amazon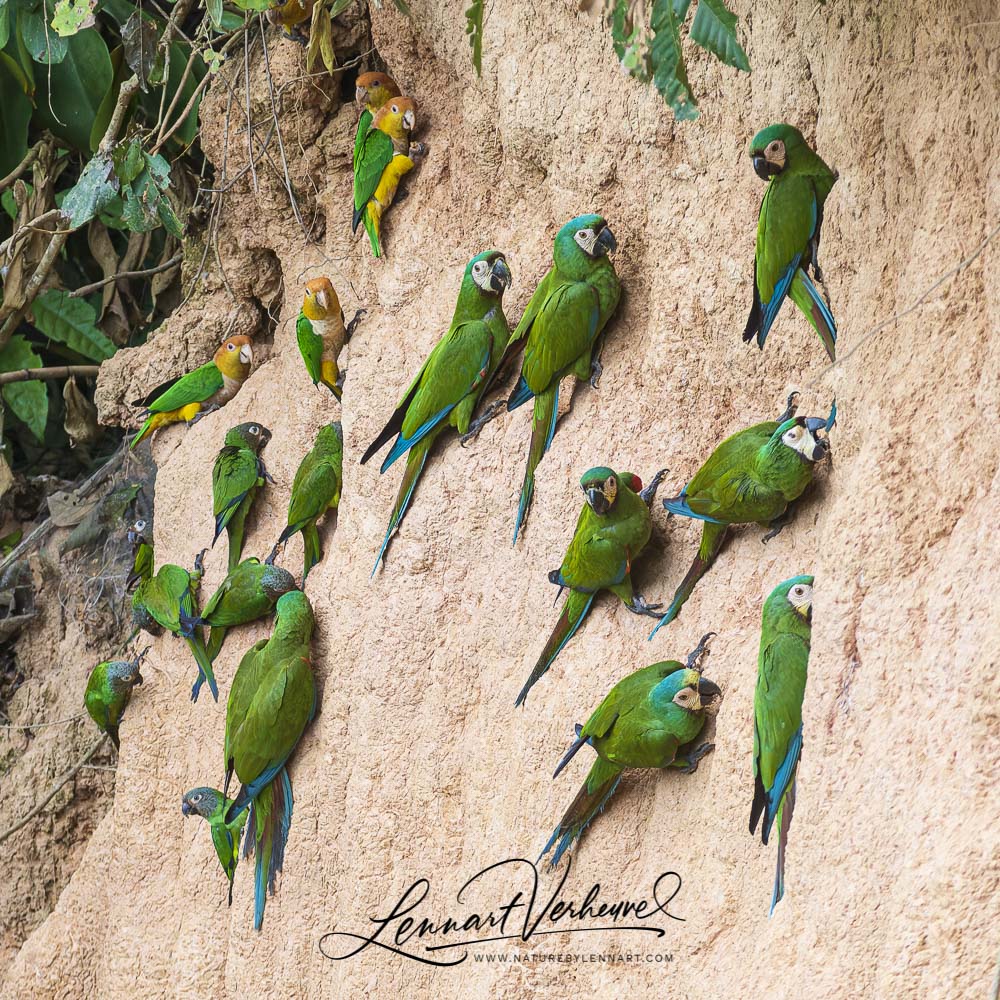 Chestnut-fronted Macaws with Dusky-headed Parakeets and White-bellied Parrots
Of course there are all kinds of species among them. For example a Yellow-crowned Amazon!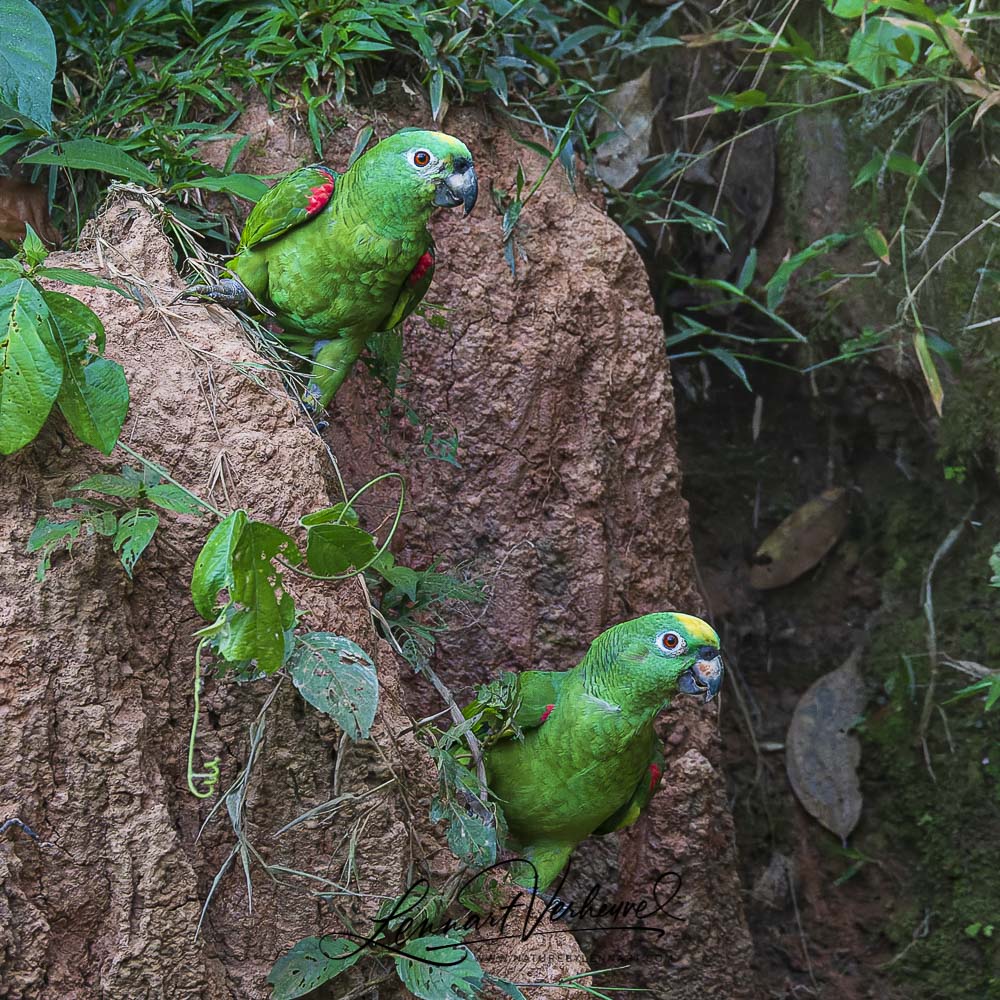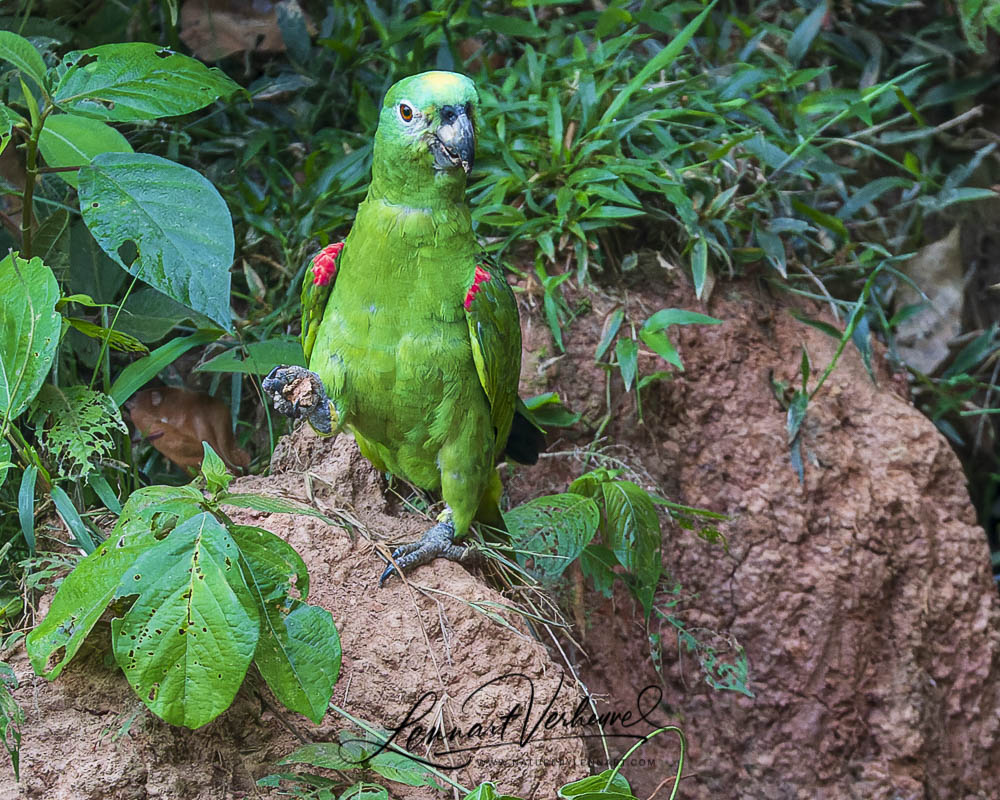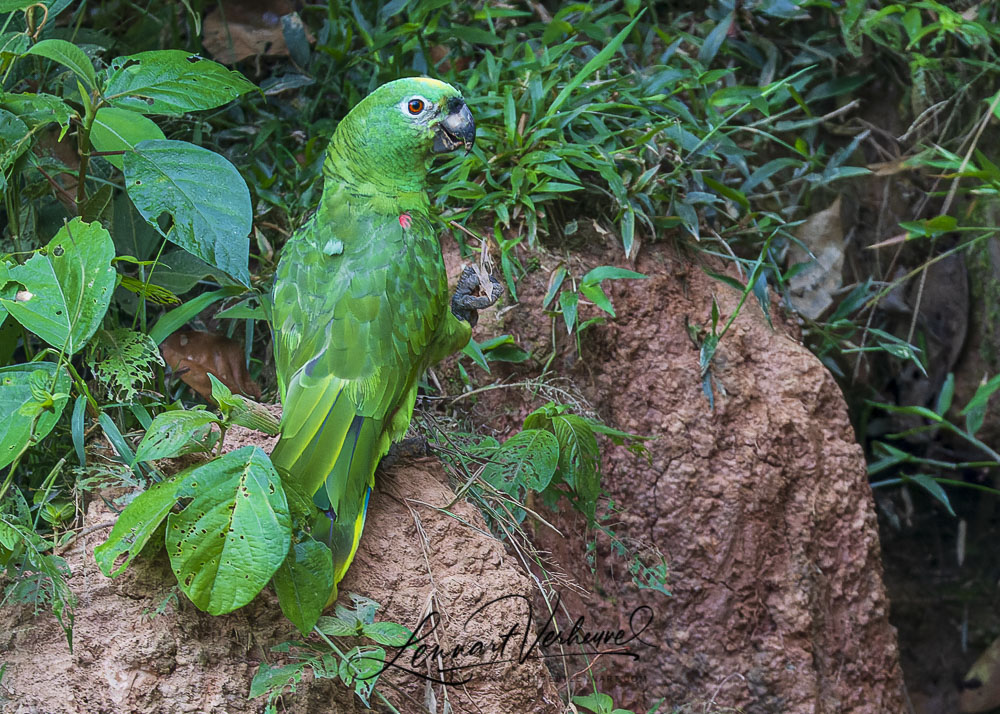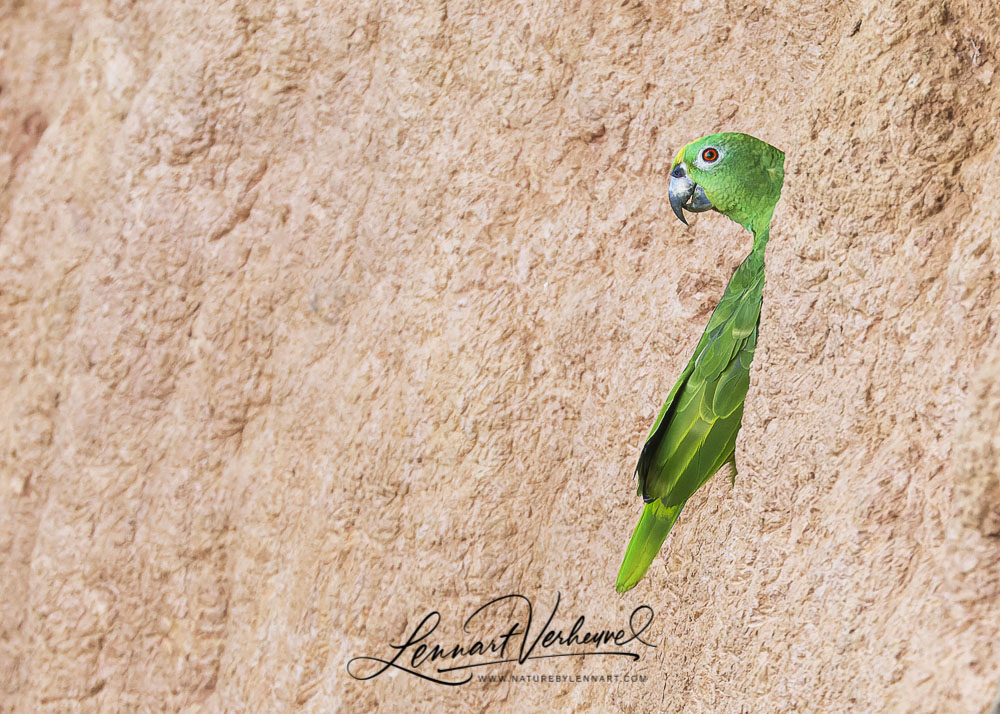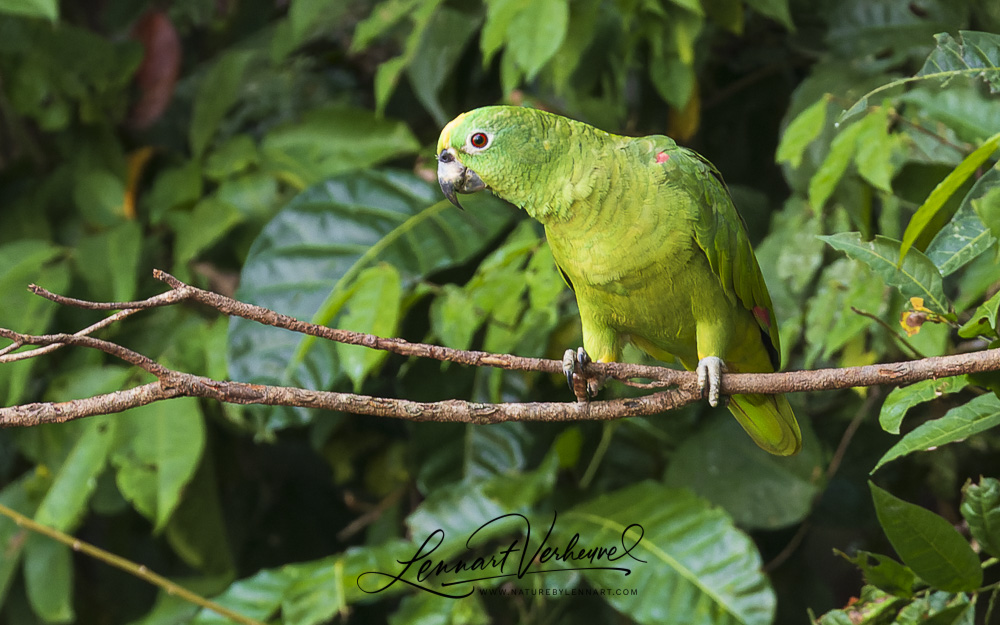 Yellow-crowned Amazon
The mint green Southern Mealy Amazon kind of looks like the Yellow-crowned, but there are some subtle differences.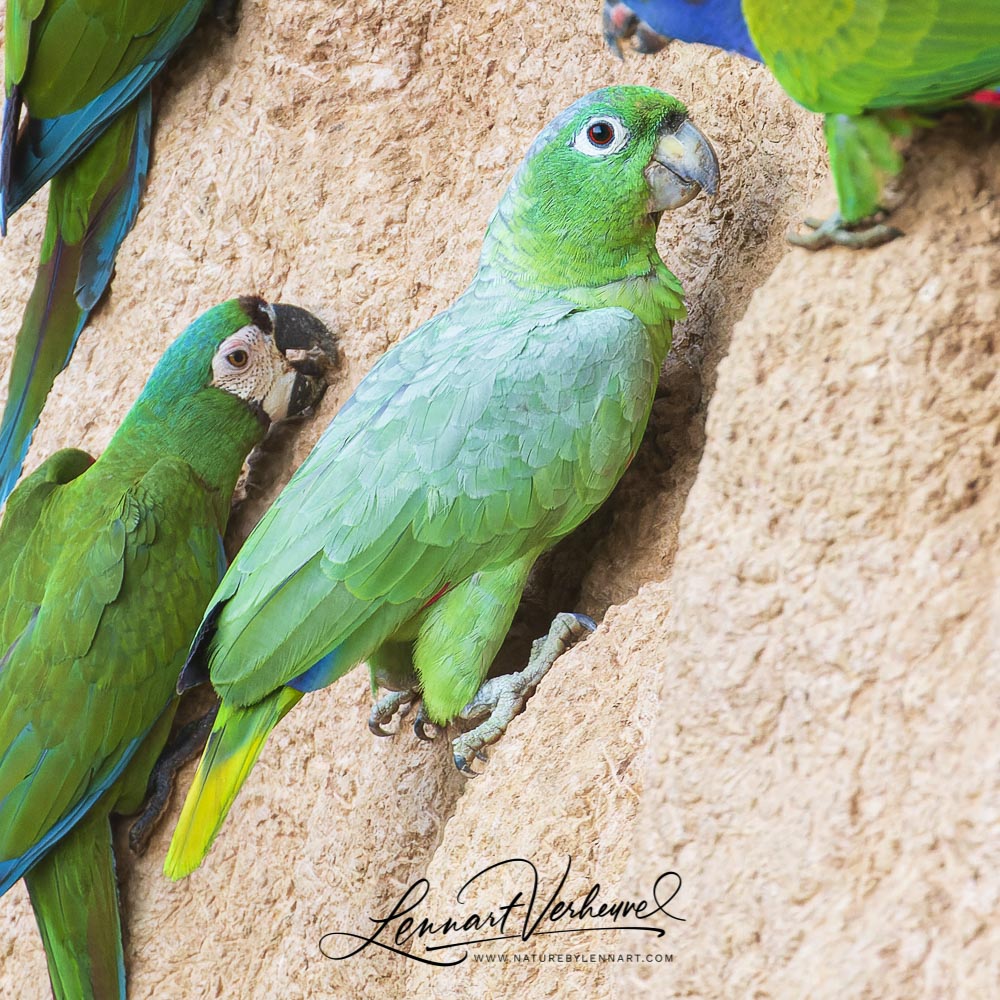 Southern Mealy Amazon
However in the case of the Orange-cheeked Parrot the difference is clear!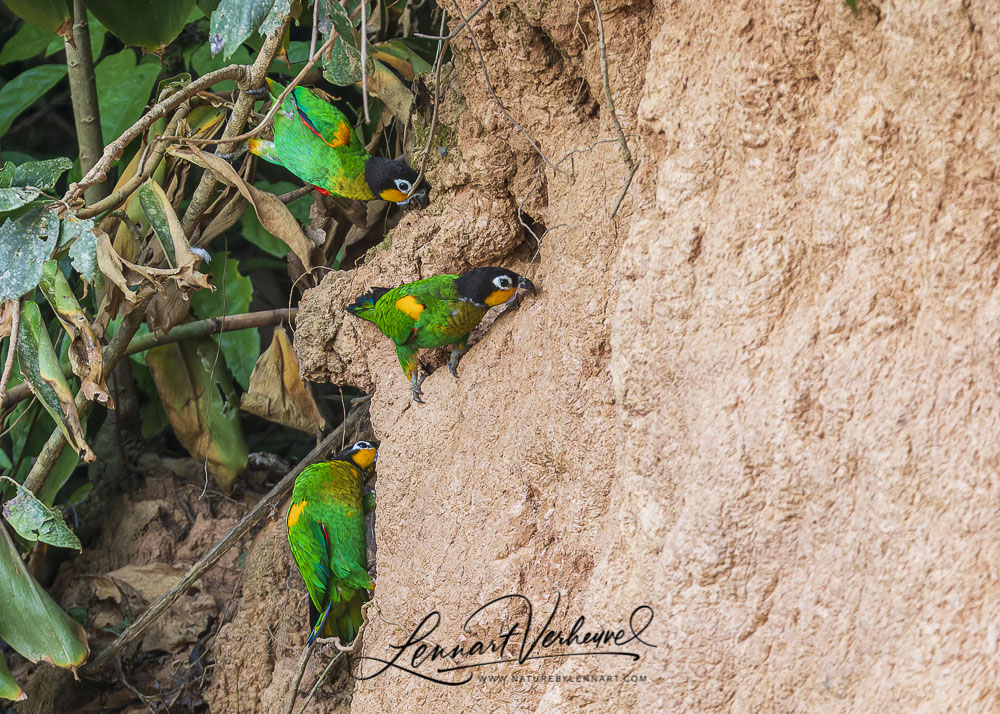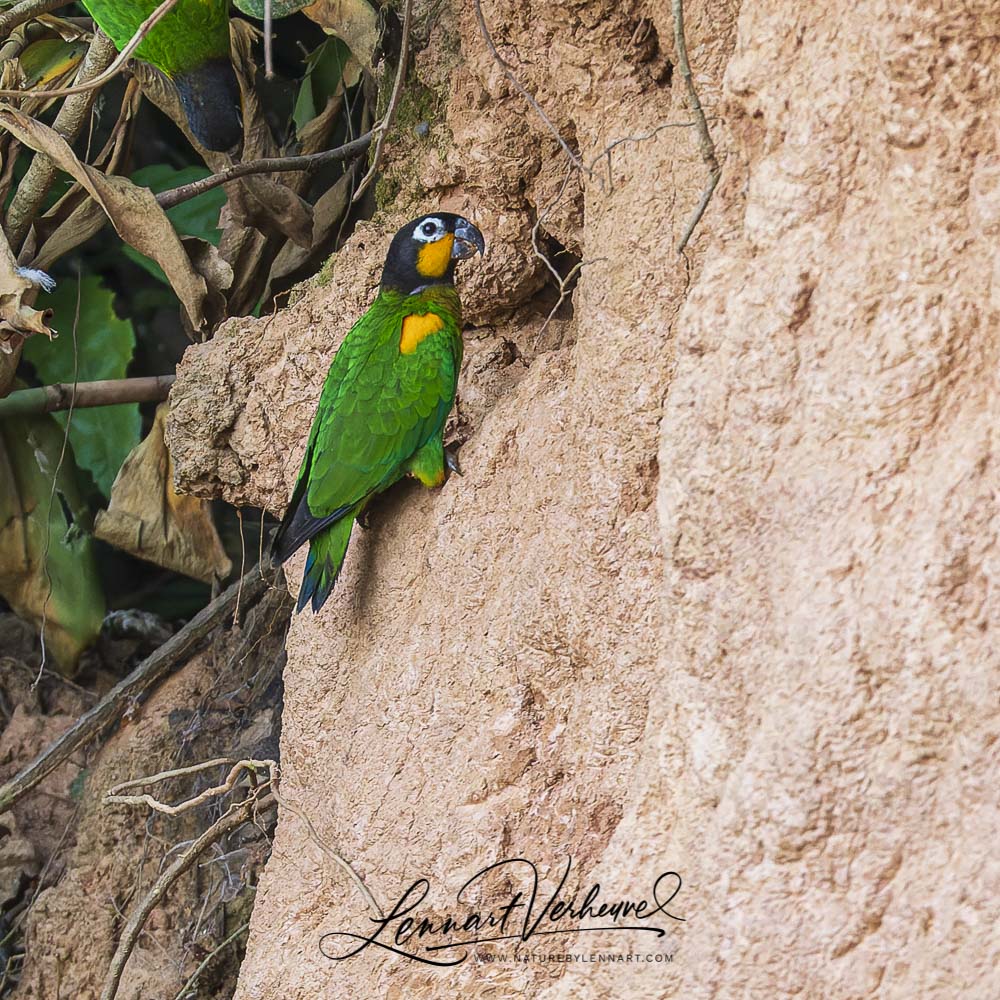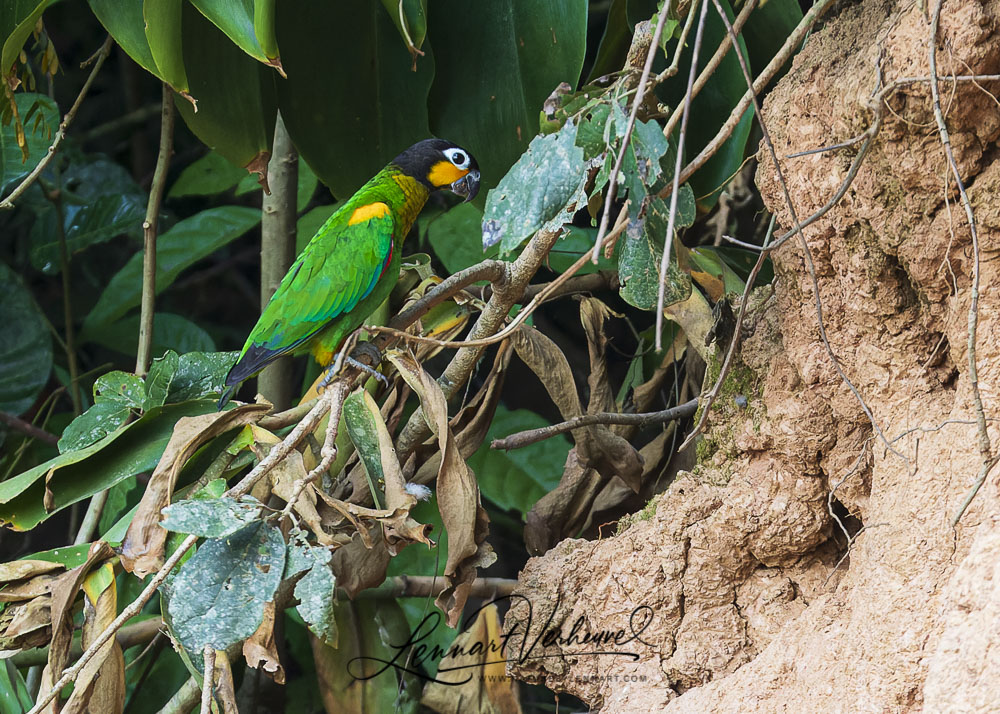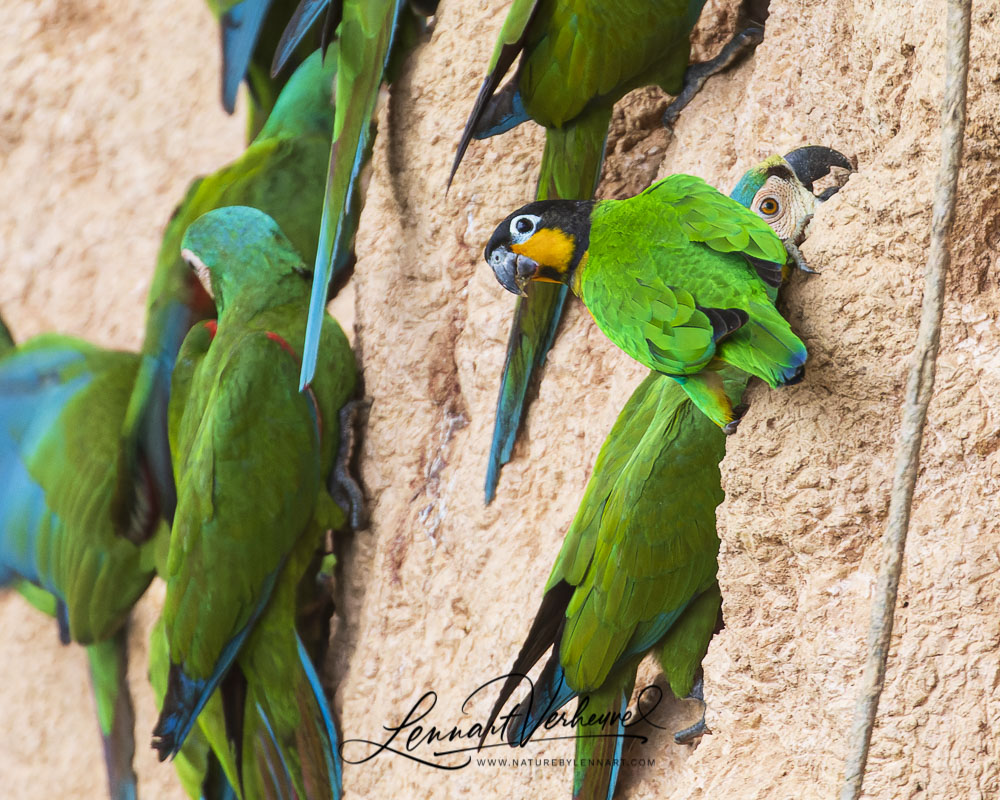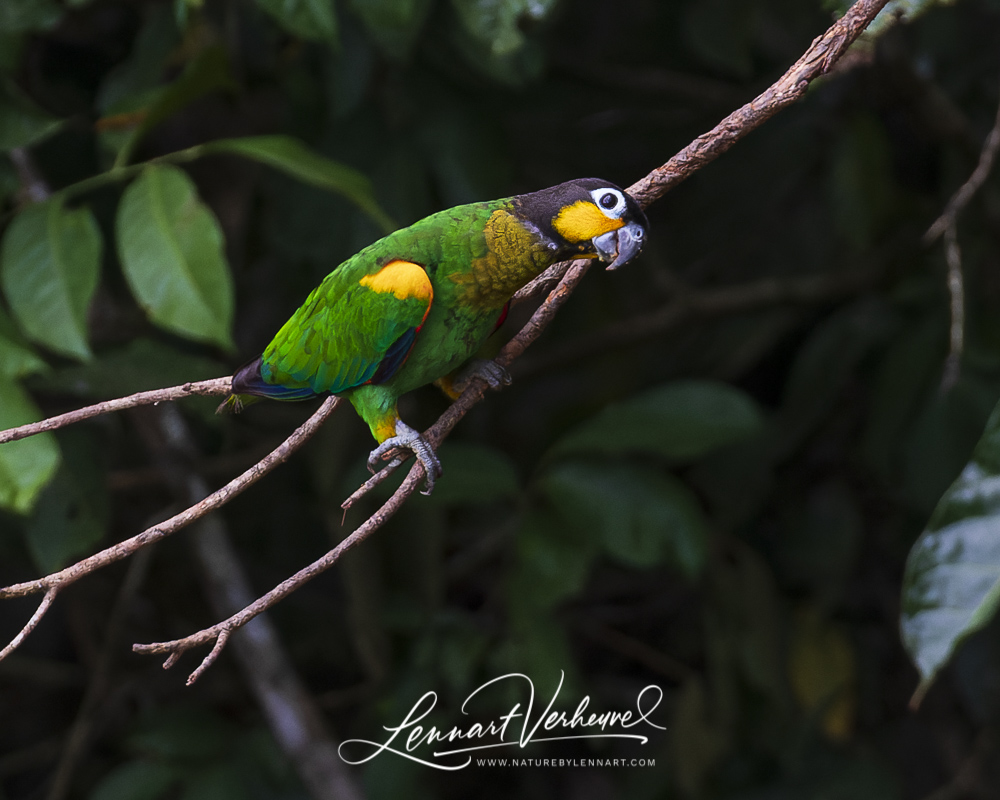 Orange-cheeked Parrot
Sadly I didn't see a Blue-headed Macaw, but fortunately the Blue-headed Parrot looks like it!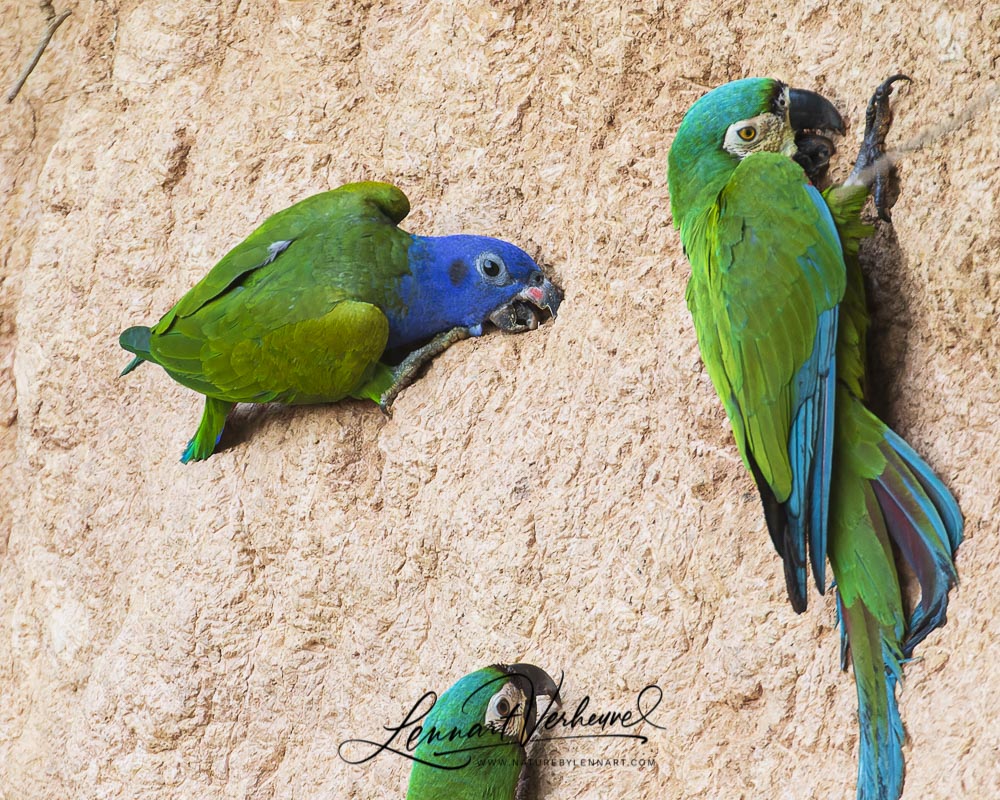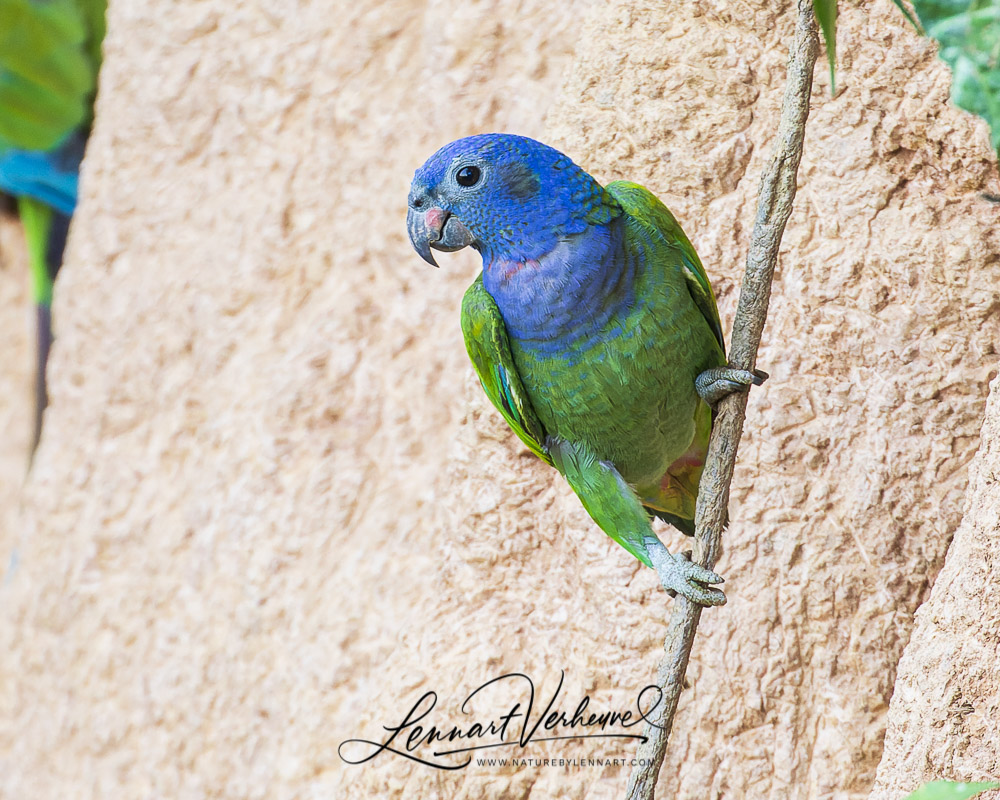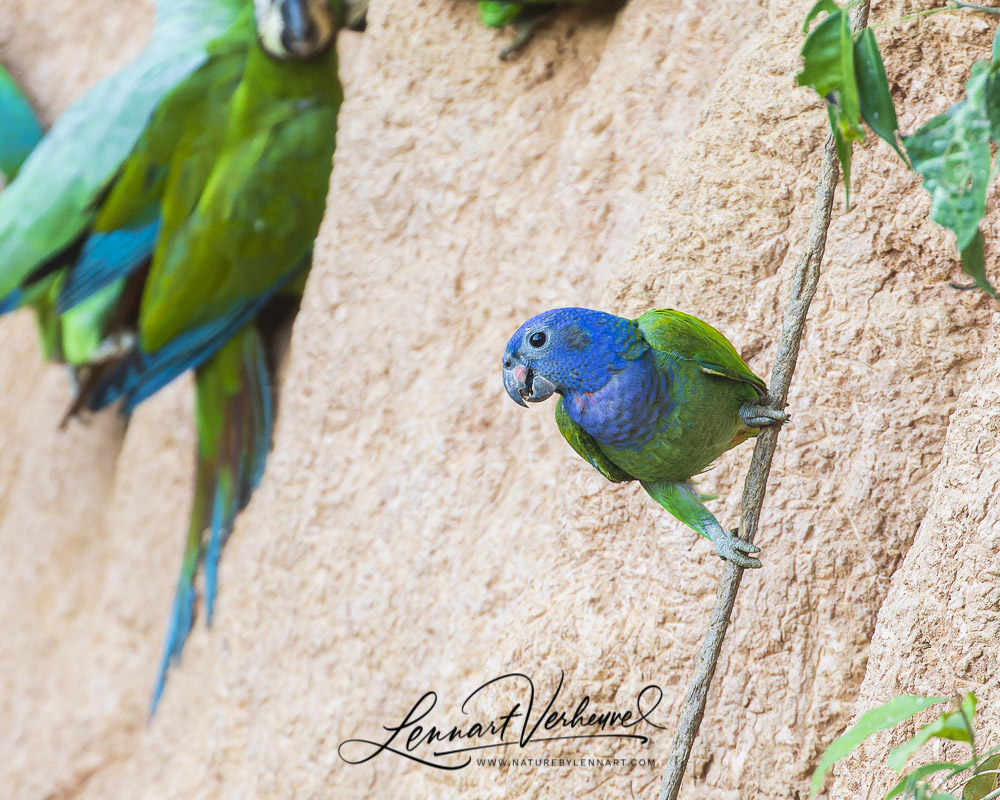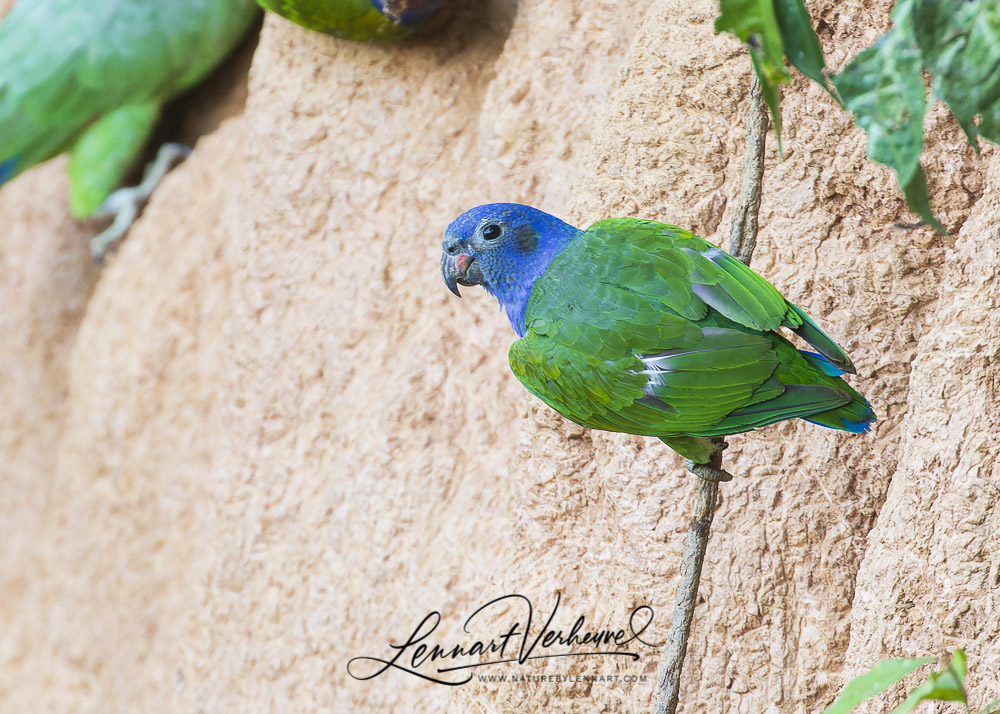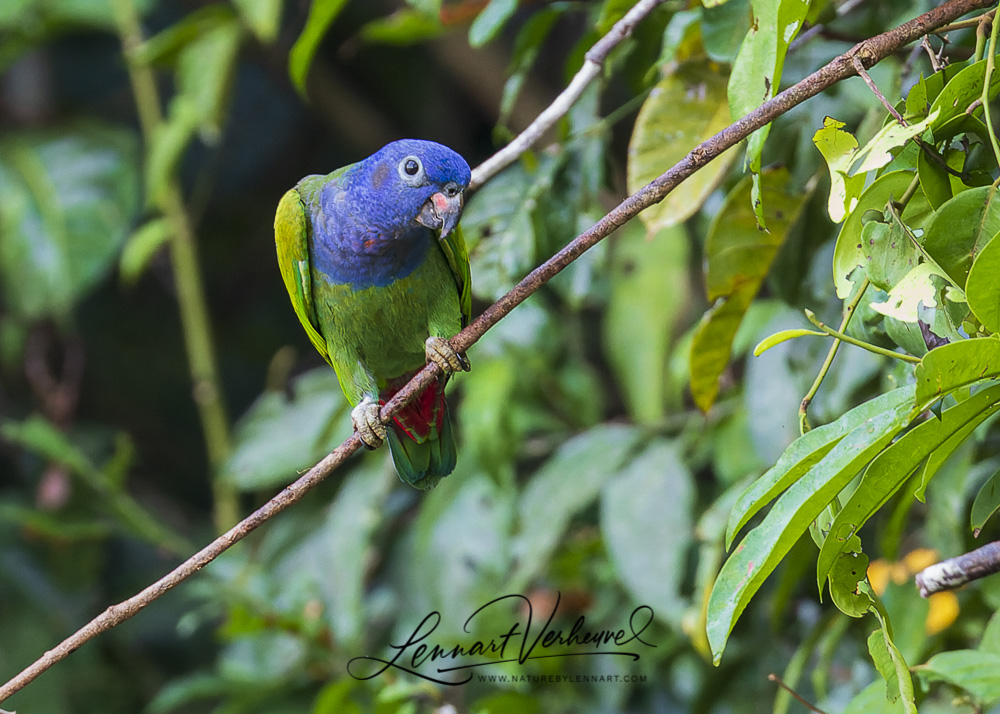 Blue-headed Parrot
These three Dusky-headed Parakeets were neatly lined up.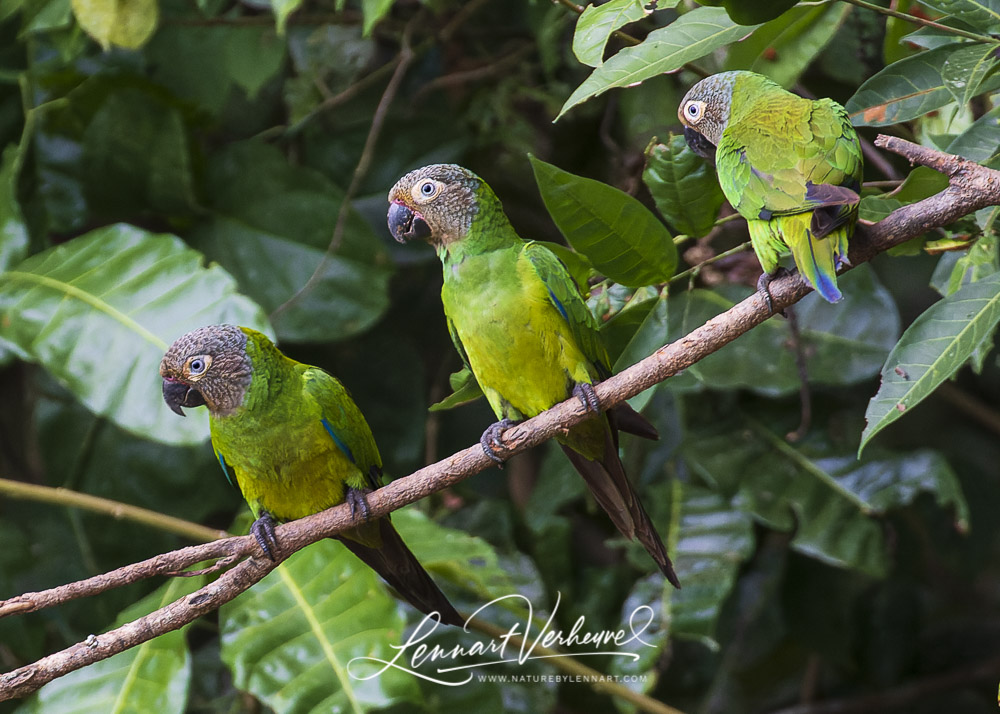 Dusky-headed Parakeet
White-bellied Parrots are more all over the place.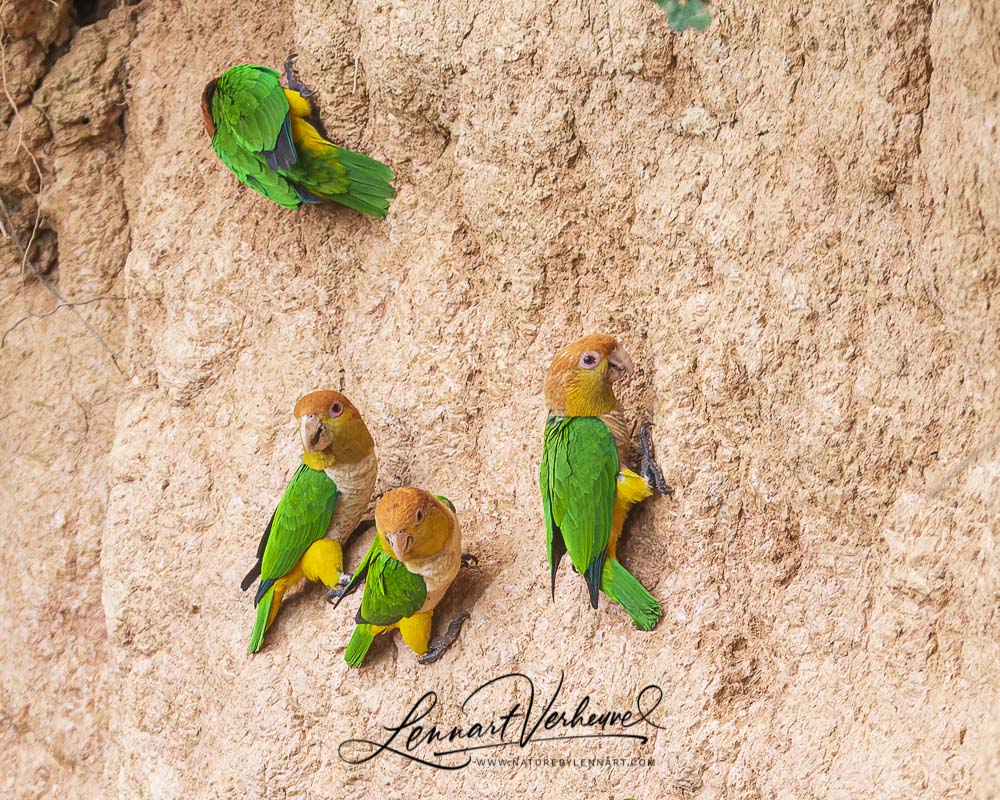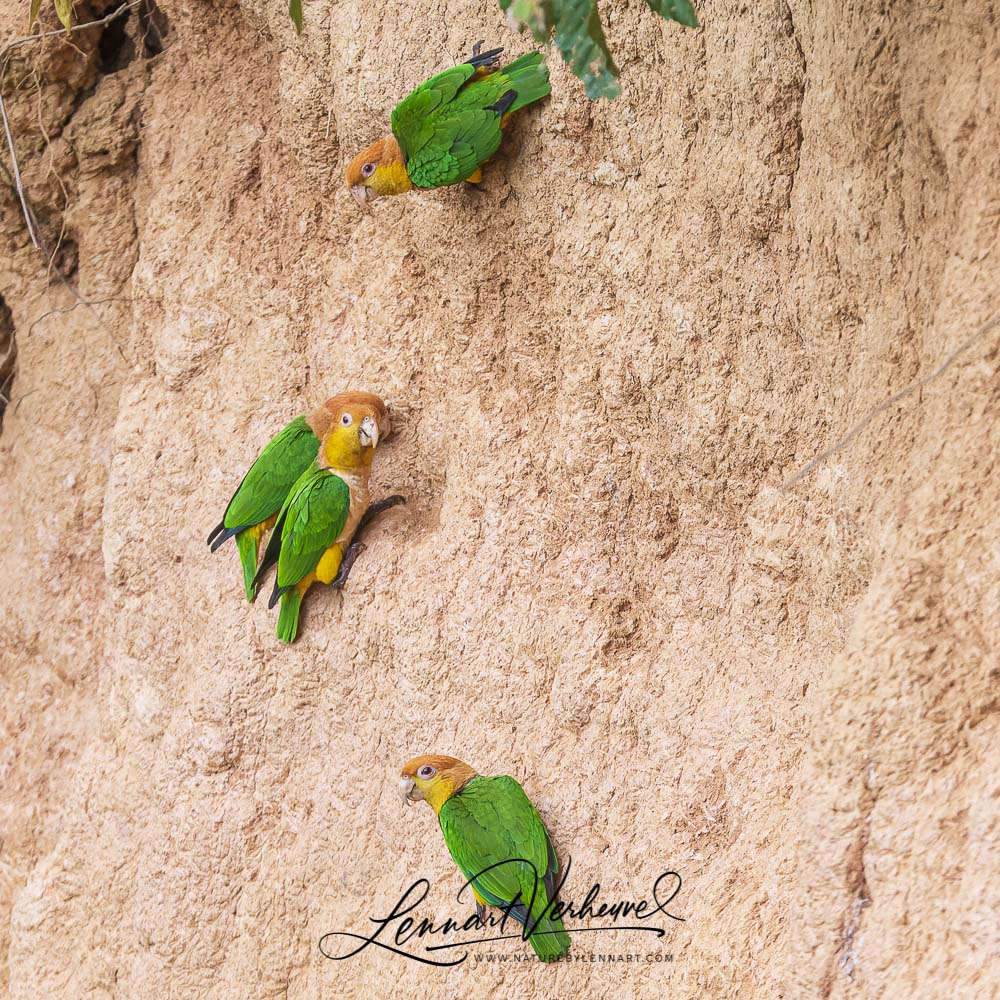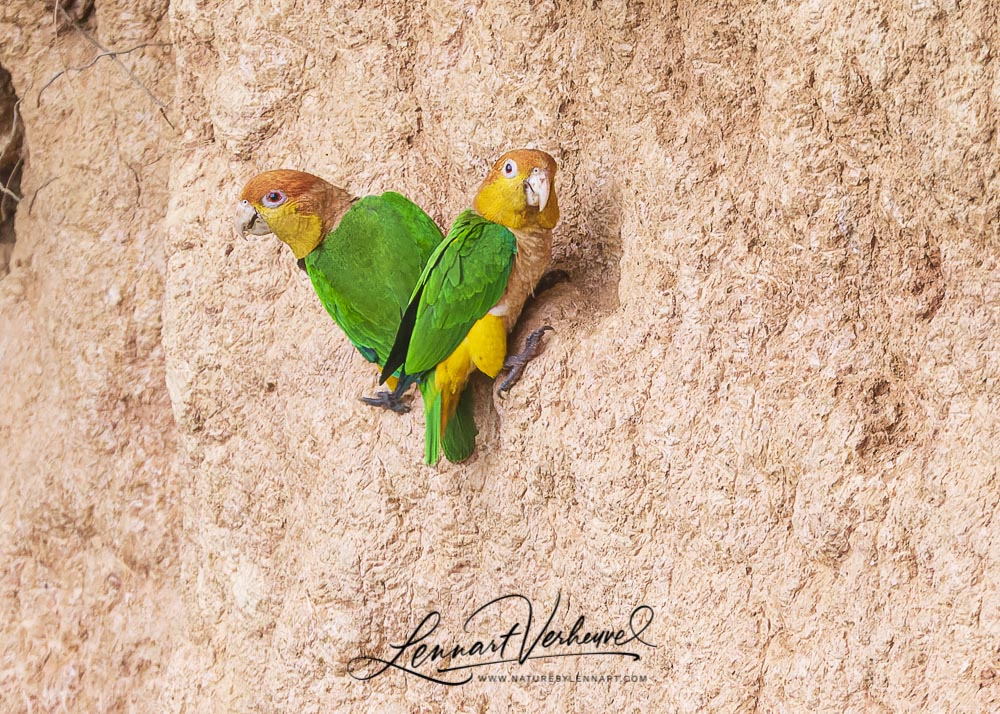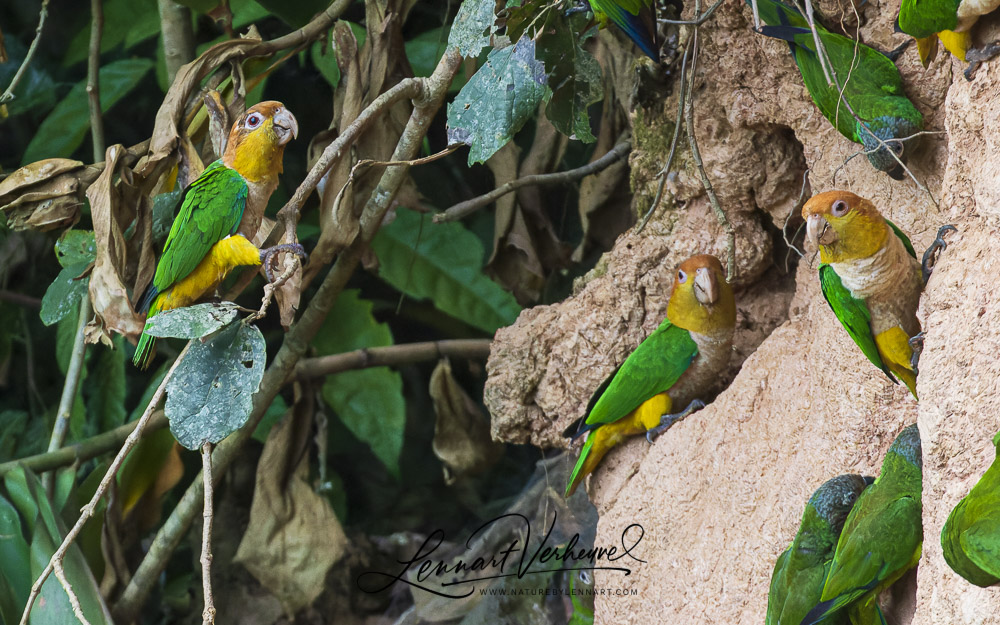 White-bellied Parrot
And then there are the macaws! Chestnut-fronted macaws often like to be with some company.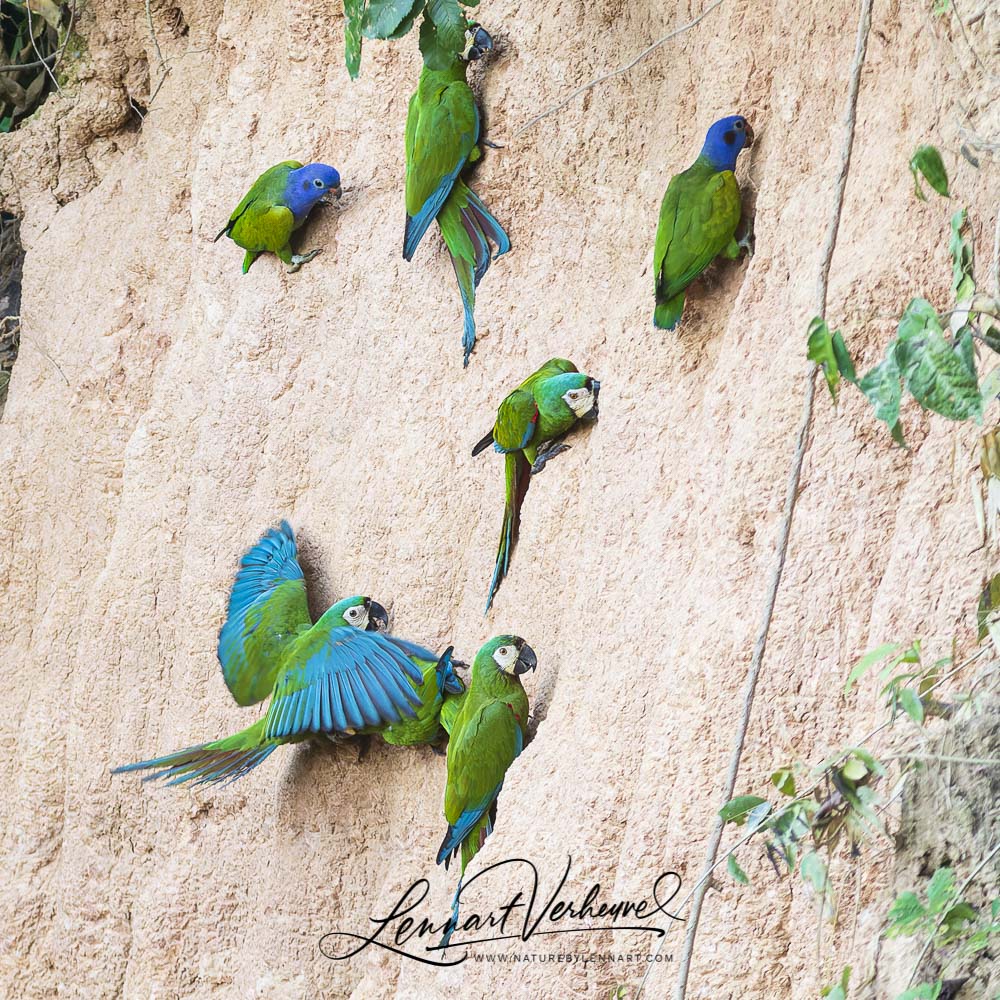 Chestnut-fronted Macaws and Blue-headed Parrots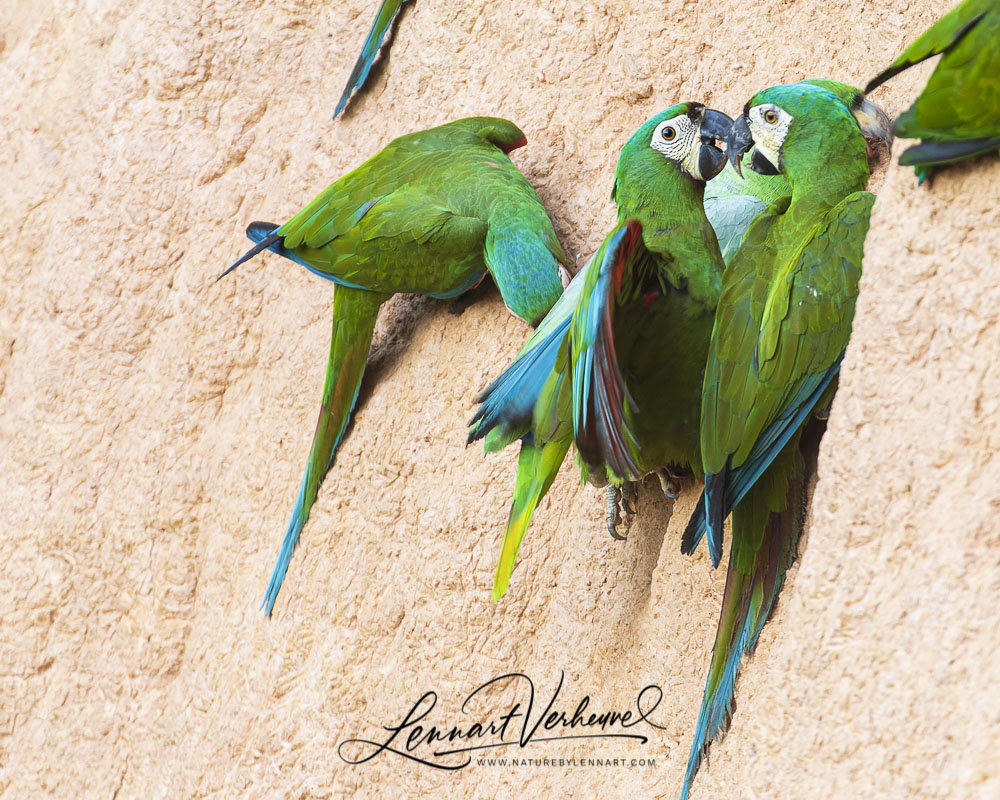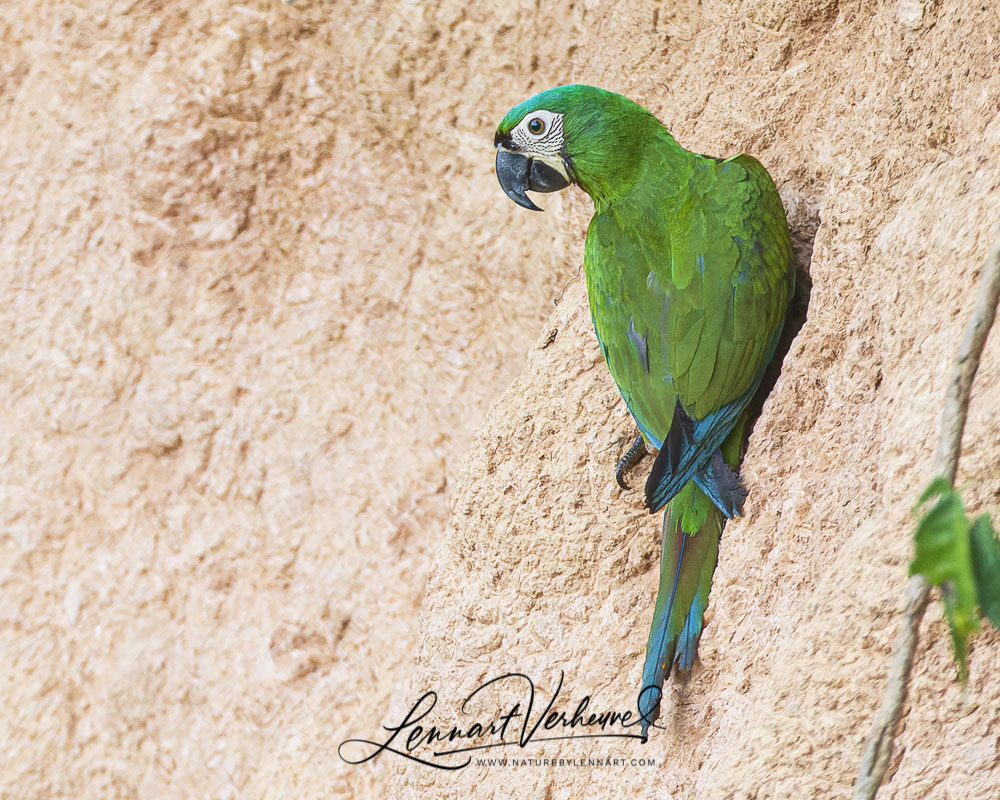 Chestnut-fronted Macaw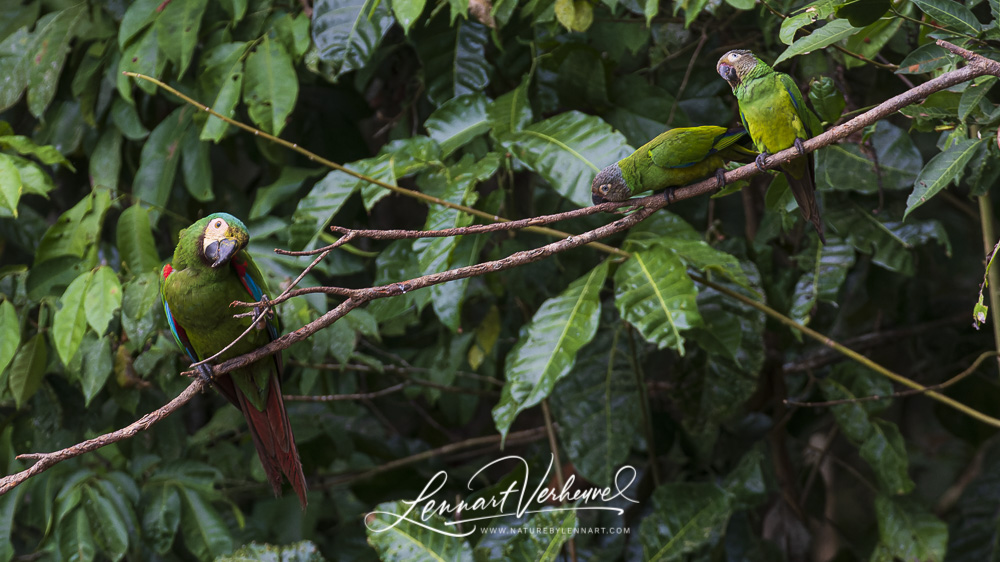 Chestnut-fronted Macaw and Dusky-headed Parakeets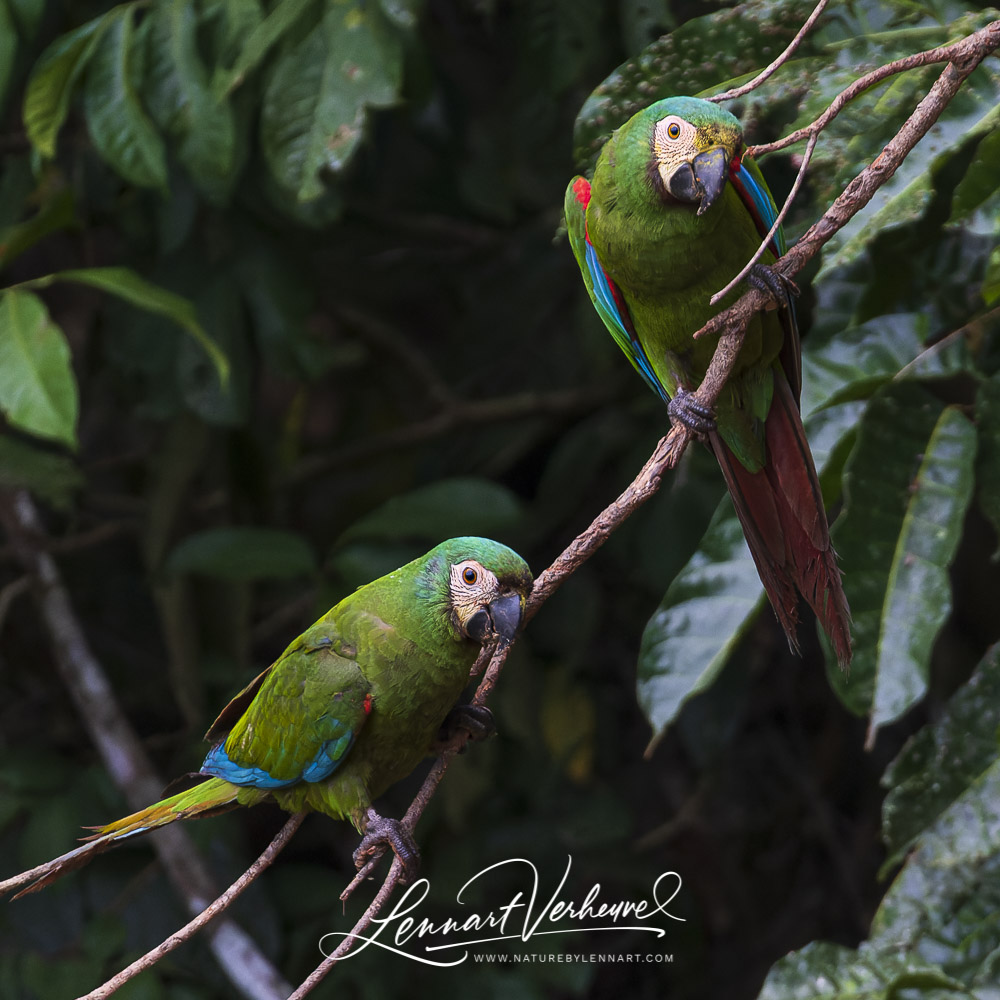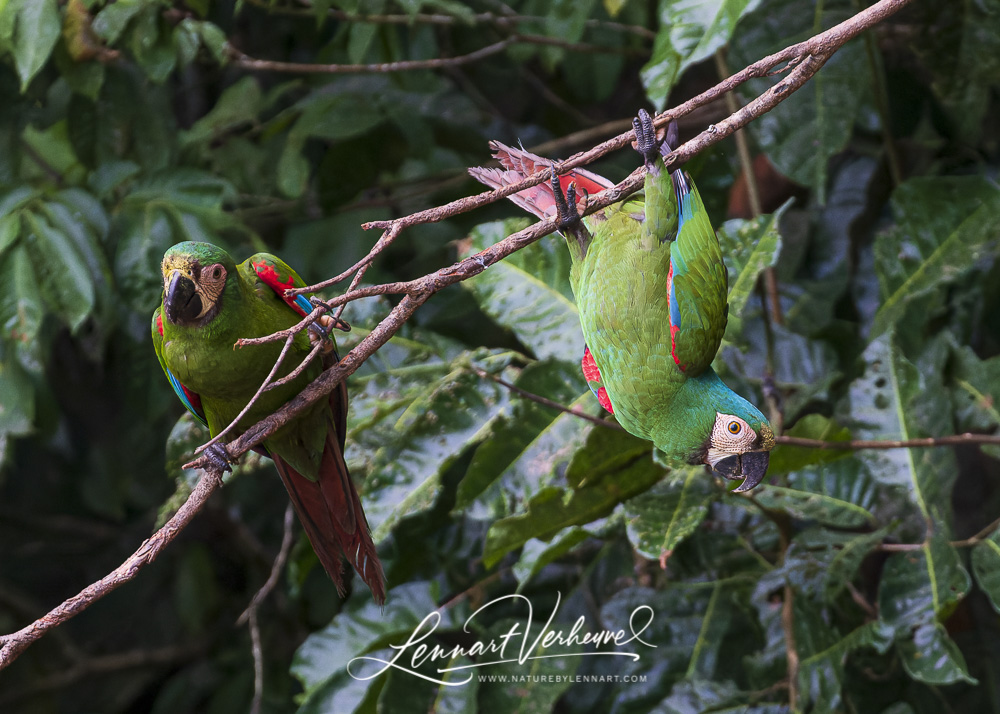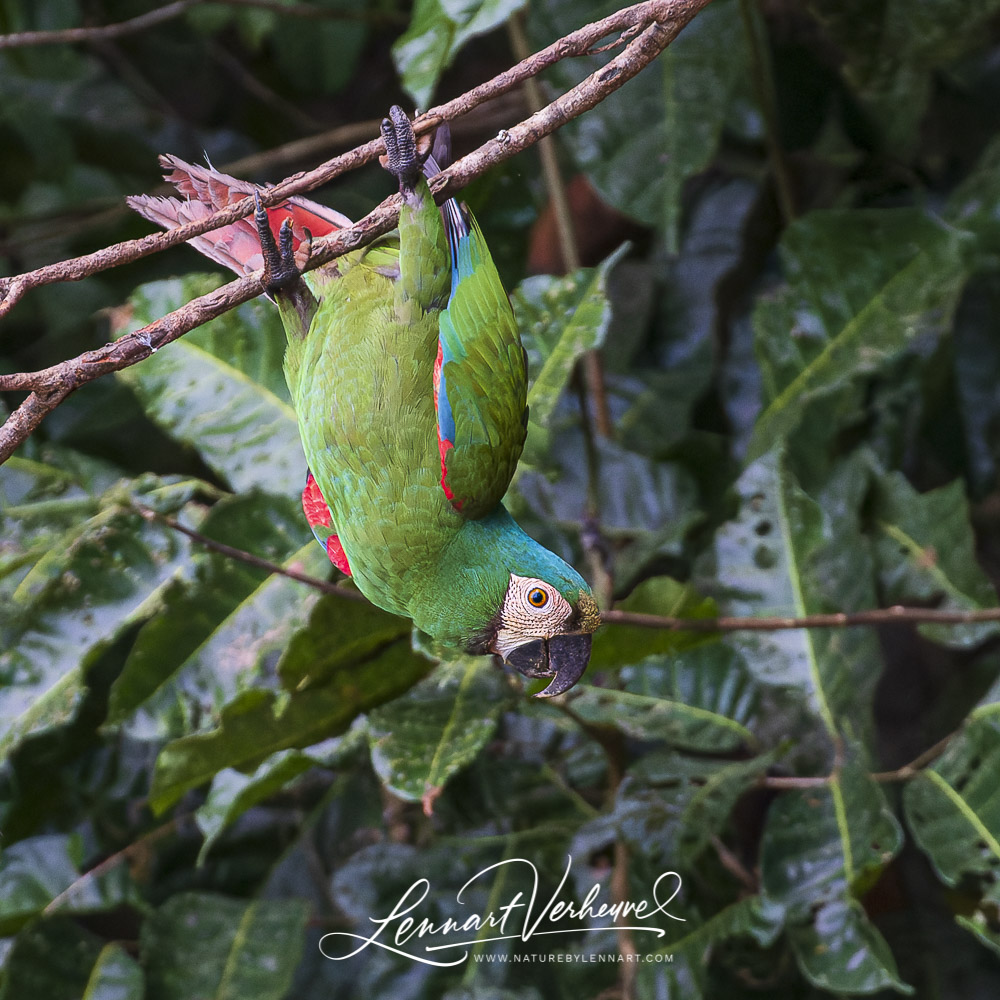 Chestnut-fronted Macaw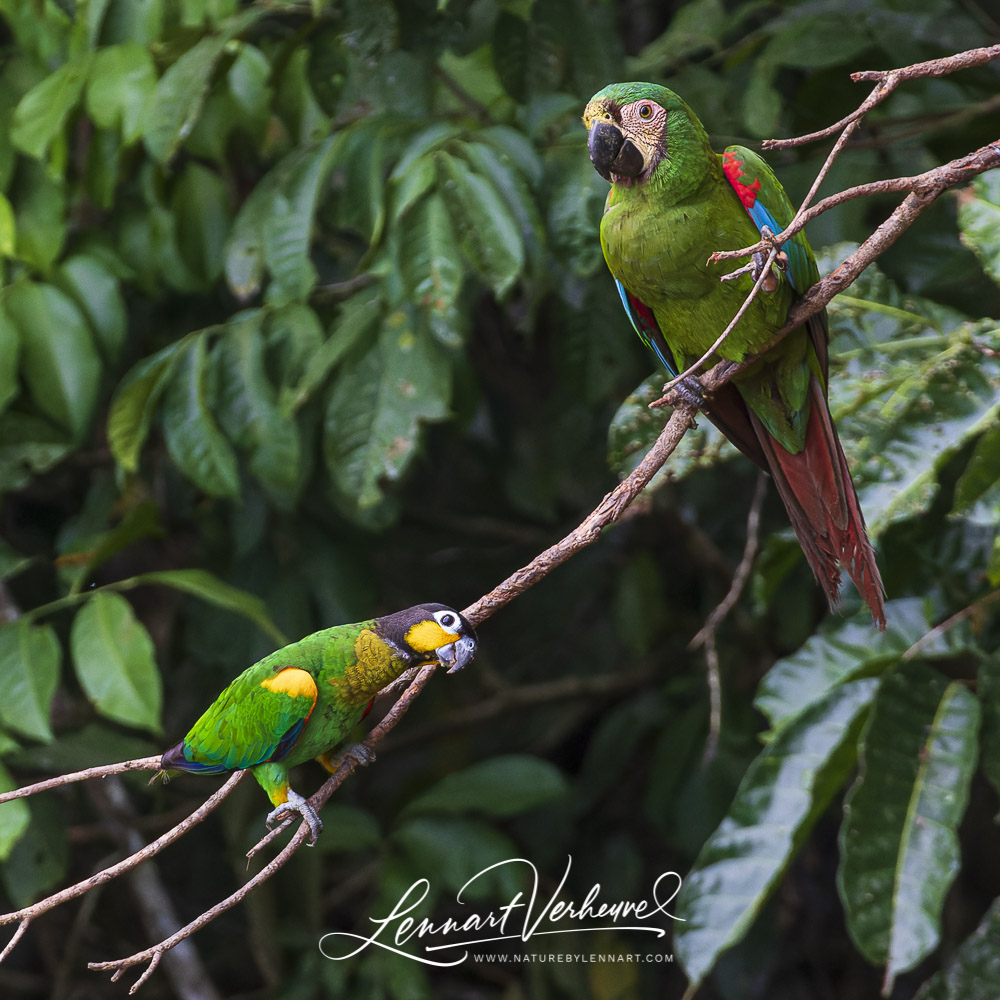 Chestnut-fronted Macaw and Orange-cheeked Parrot
I was also lucky that on one morning one of the big ones decided to pay a visit: Red-and-Green Macaw.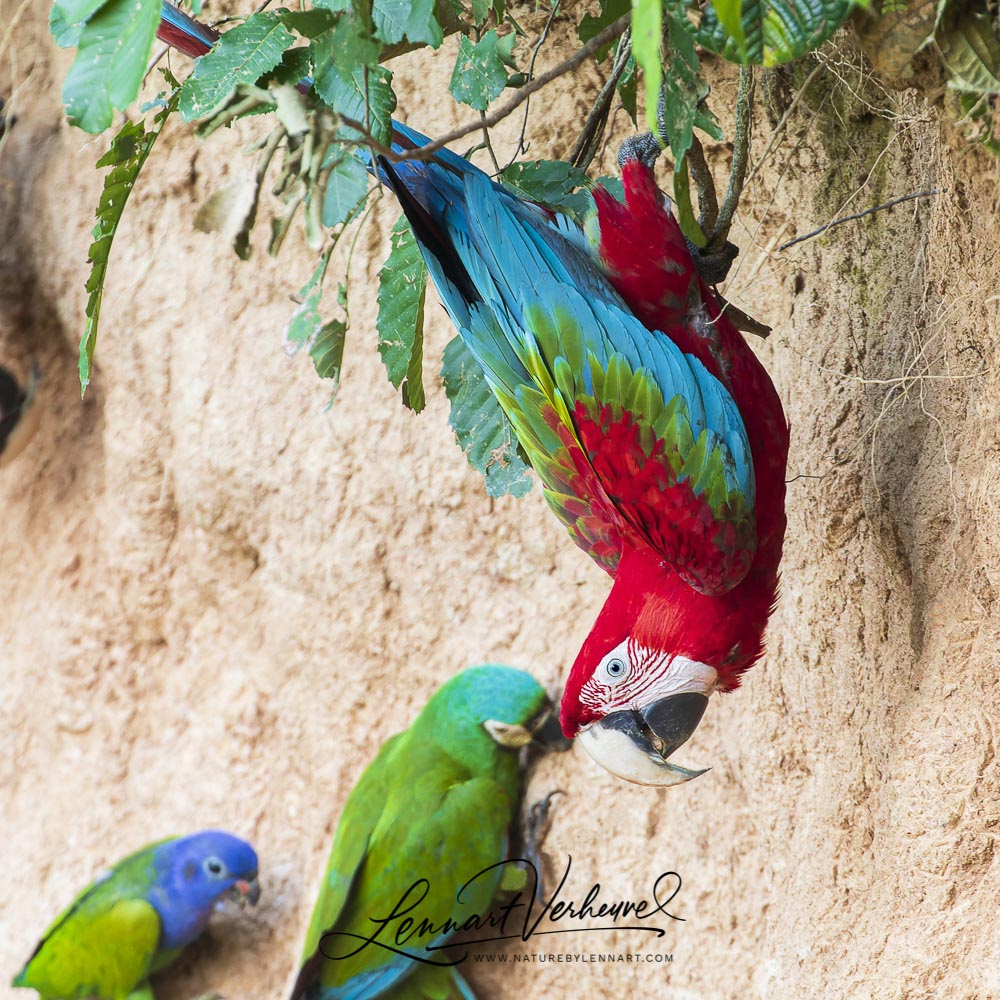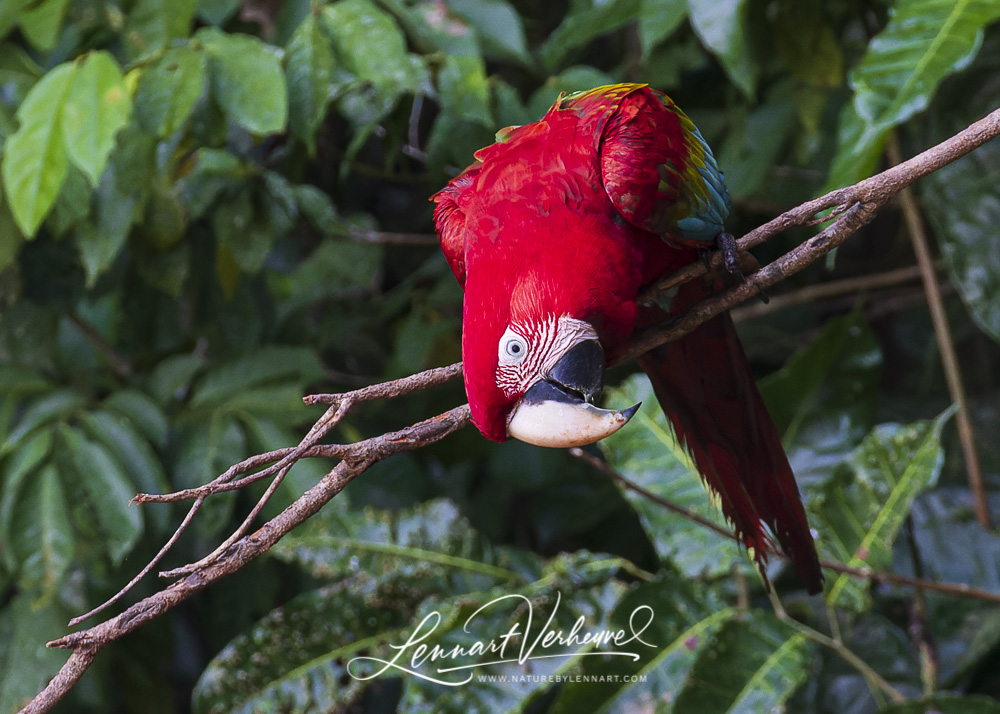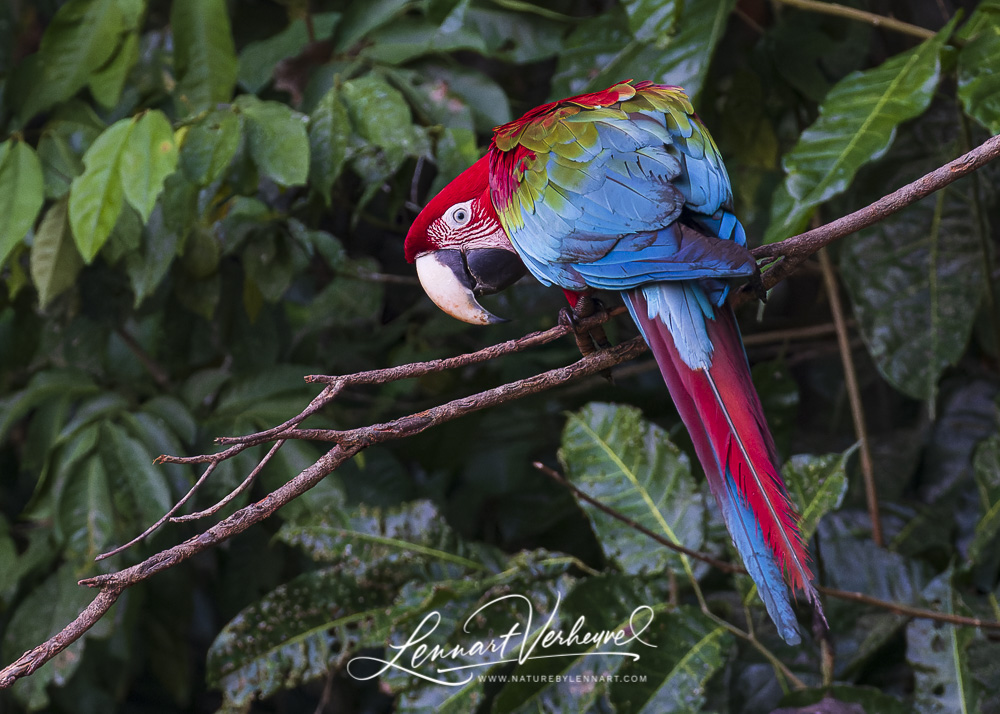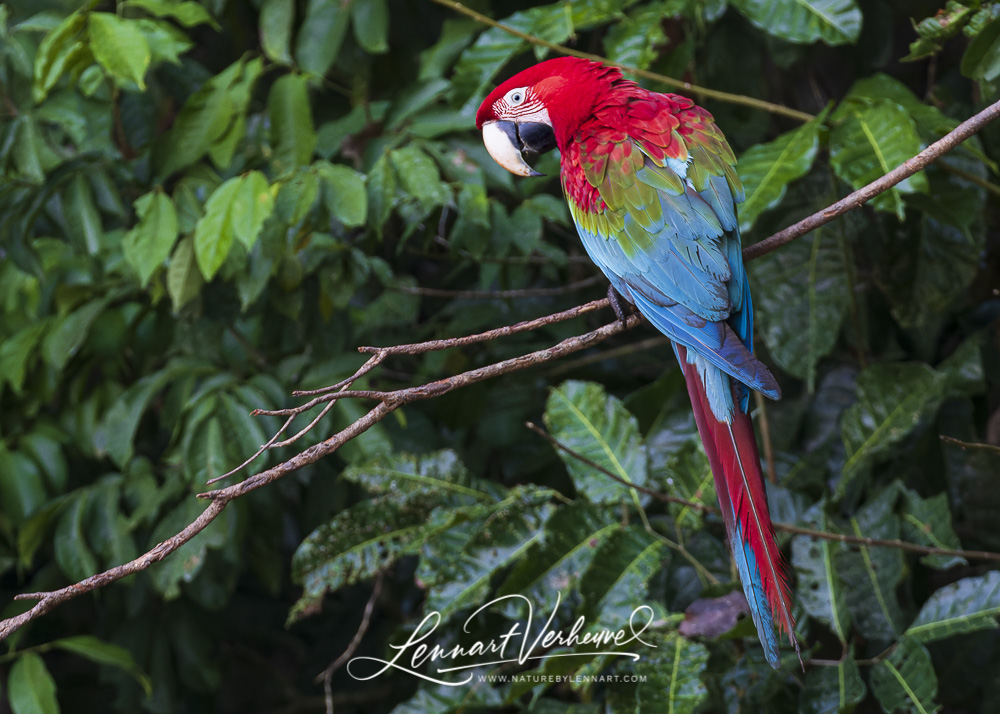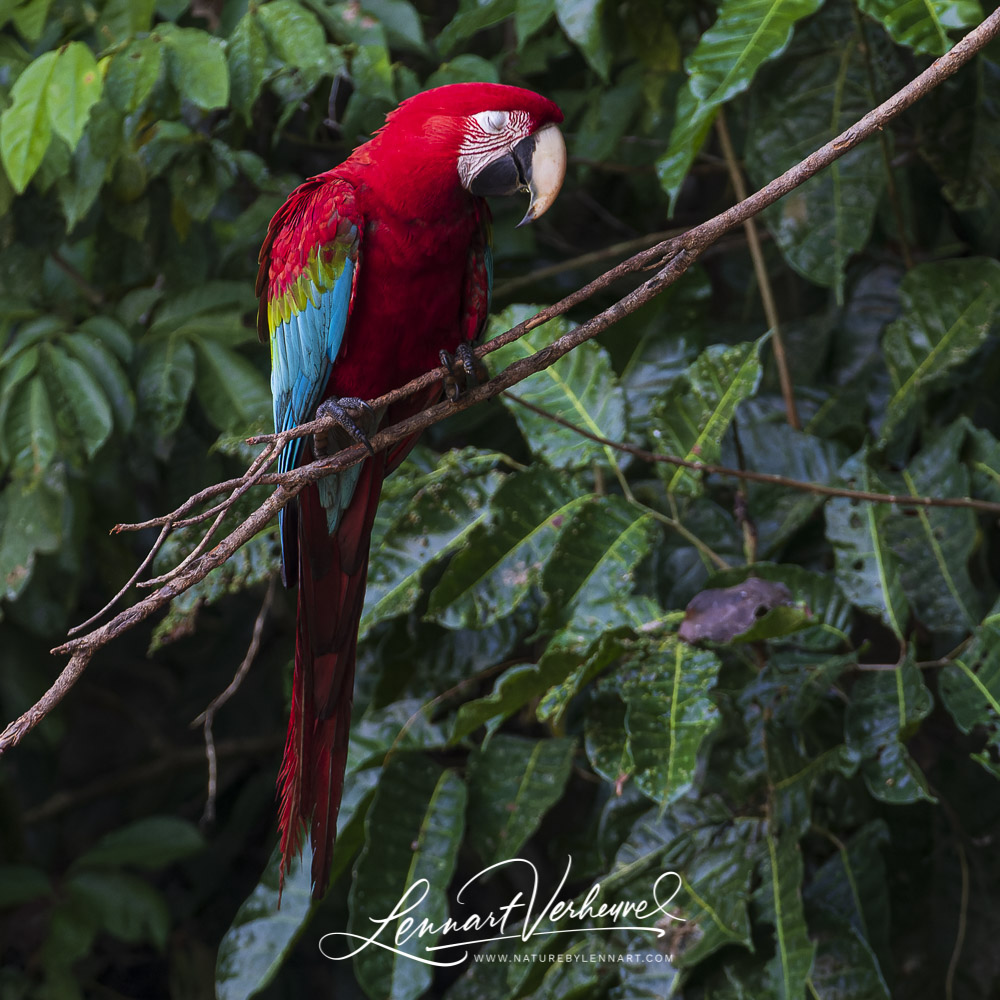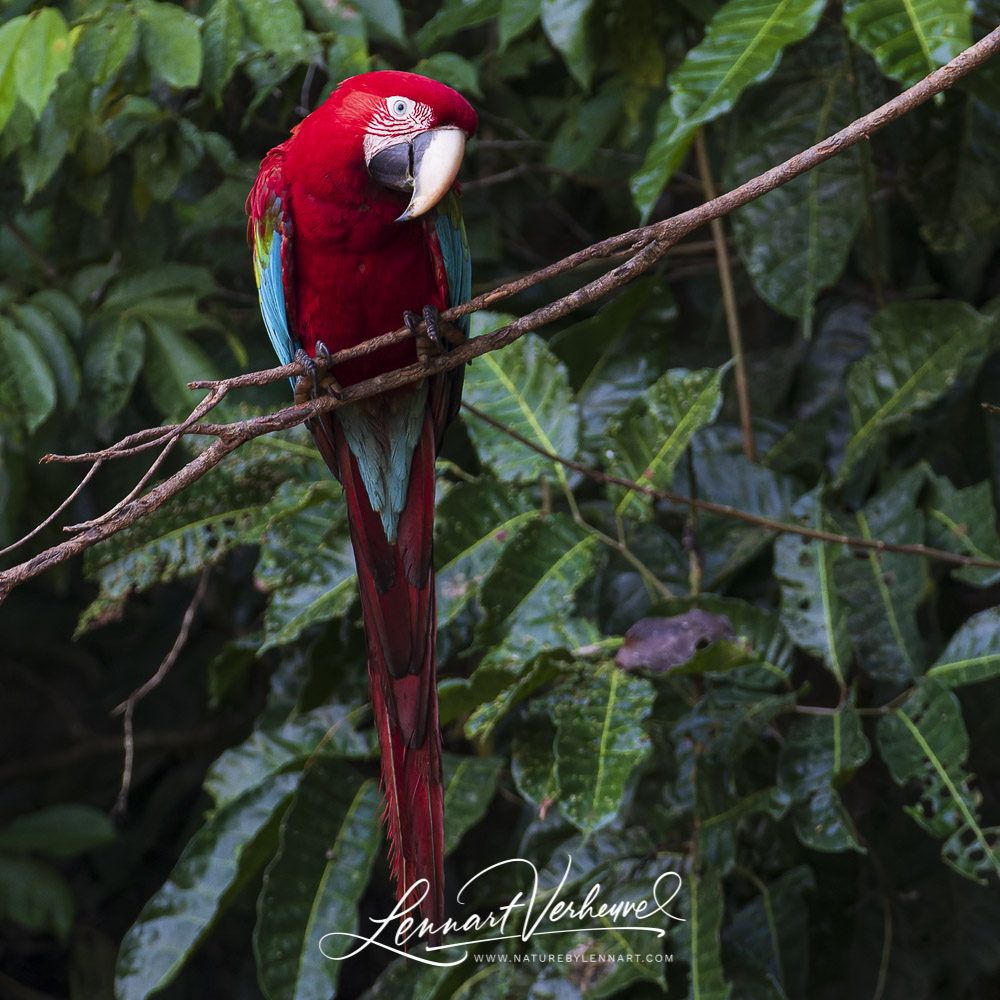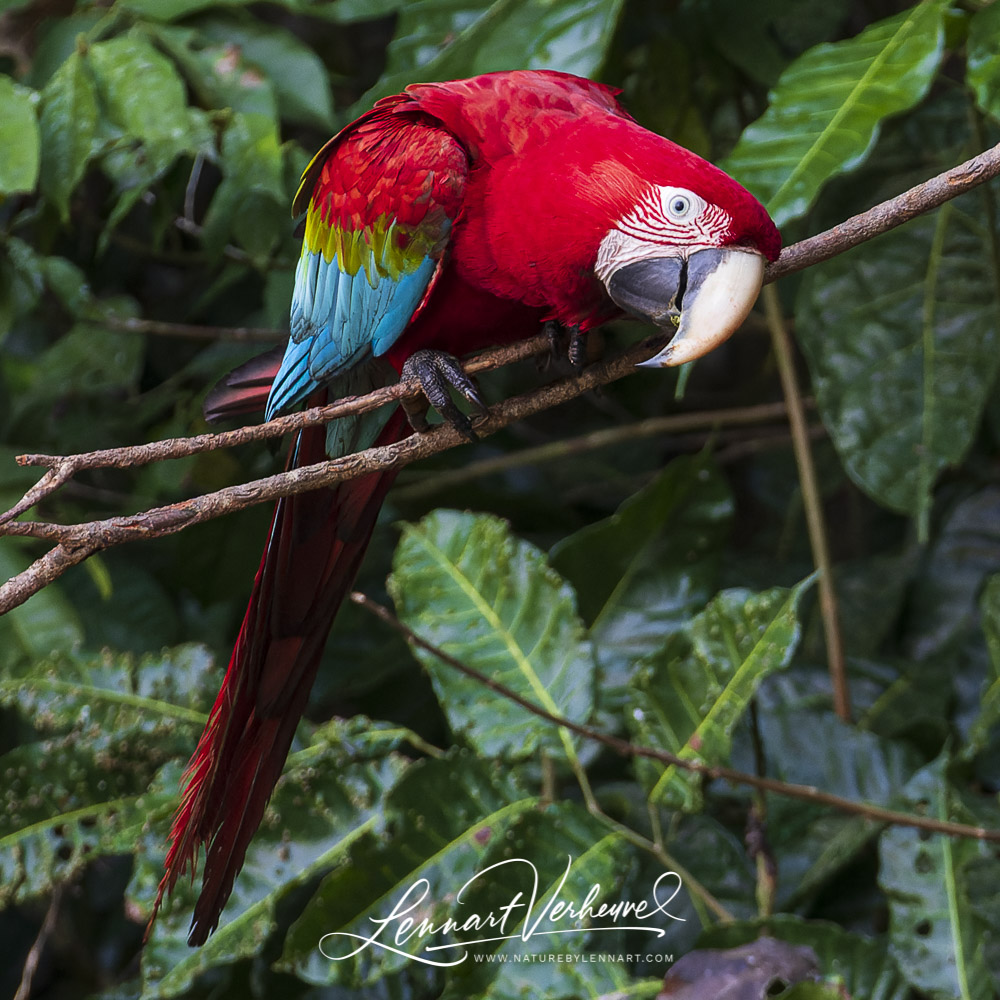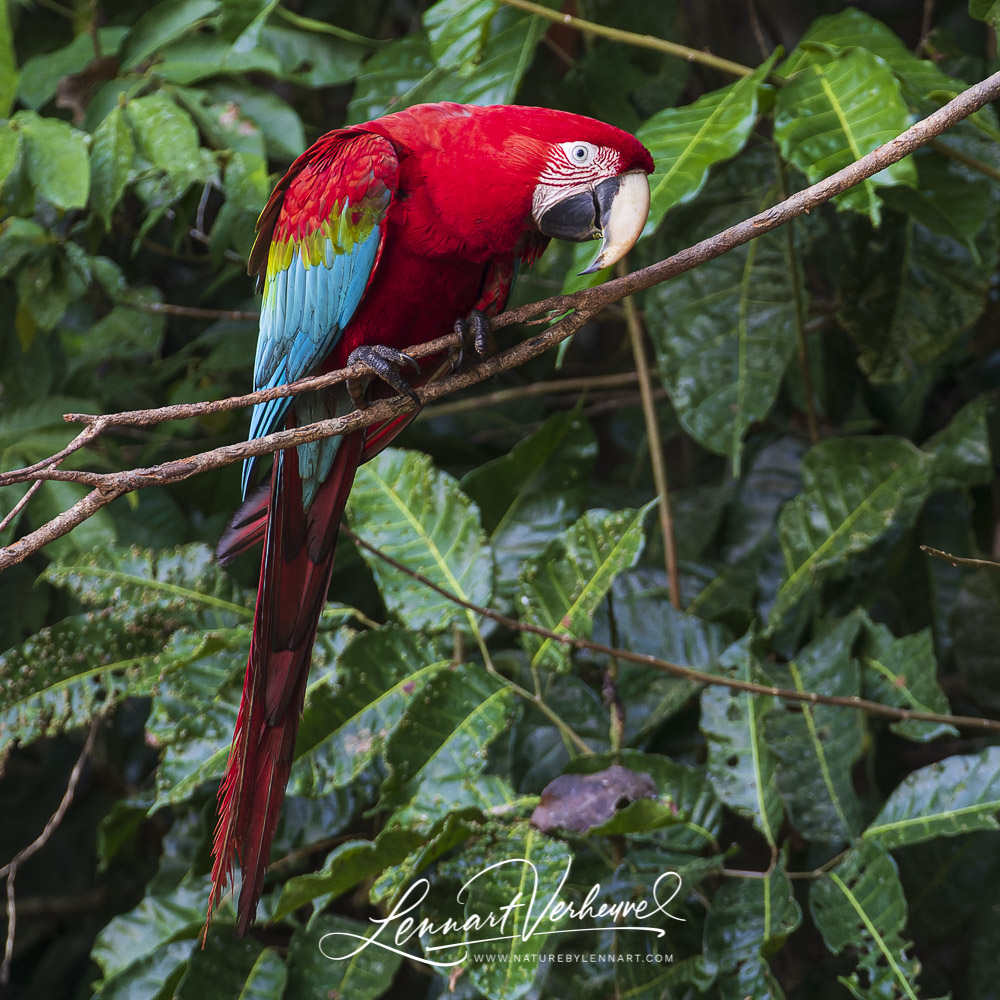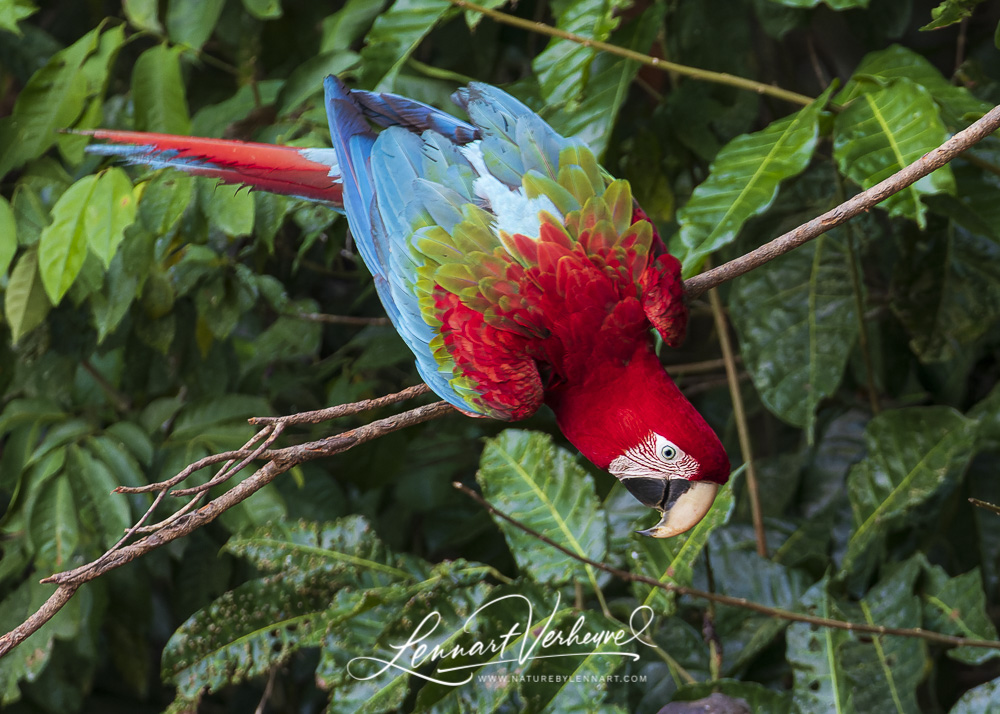 Red-and-green Macaw
To show that also by walking around in the jungle or by standing on a canopy tower you see some pretty nice birds, here is a small selection of the other birds I saw in Tambopata National Park!
Have a look at the links below to see more from my travels through South-America:
Click here for my encounters with the Puma's of Torres del Paine!
I also met a pair of South-American Grey Foxes in Torres del Paine, click here for the pictures.
Have a look here for Giant Otters!
For the various monkeys of Tambopata see here.
Have a look here for a photo report of Barba Azul Nature Reserve: home to the critically endangered Blue-throated Macaw and so much more!
Have a look at the various attractive birds of Patagonia here.
See here for a photo report of the extraordinary Inca Tern.
In the same category have a look at the bizarre and beautiful Andean Cock-of-the-rock!
See here more landscape pictures from beautiful Patagonia.
Read about my experience with a solar eclipse in Chile.
And have a look at the amazing starry skies of the high Andes.
See here for a trip report.