During my time in South-America there was another mammal that was high on my wish list: Giant Otter! It's the largest otter in the world and since hadn't seen any other in my life ever, it seemed nice to start with this one. In Tambopata I finally got the chance. Because I was asked at the last minute to help guide around some German tourists (hadn't thought I would have to speak so much German in South-America), I also got the chance to search for them at a good spot. This was an oxbow lake called Triastianbatis where they were regularly seen. The tourists wanted to see them as well, so I could tag along!
At the lake we all went into a catamaran: a big floating wooden platform that's being moved forward by rowing. So we slowly made our way across the lake, but the otters were nowhere to be found. We did see a lot of Hoatzins.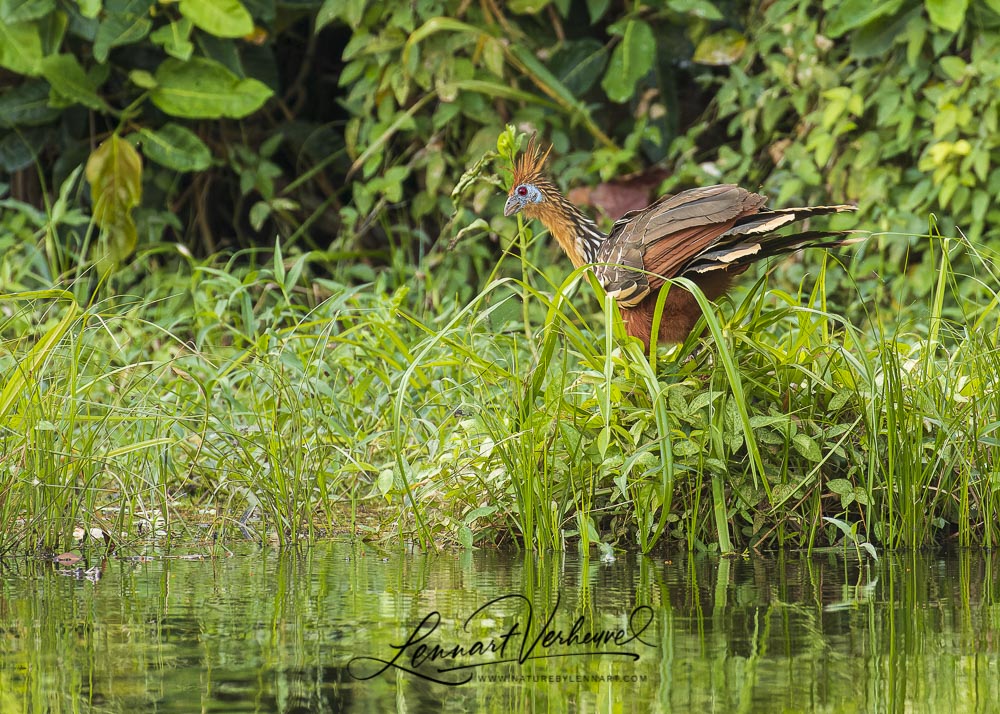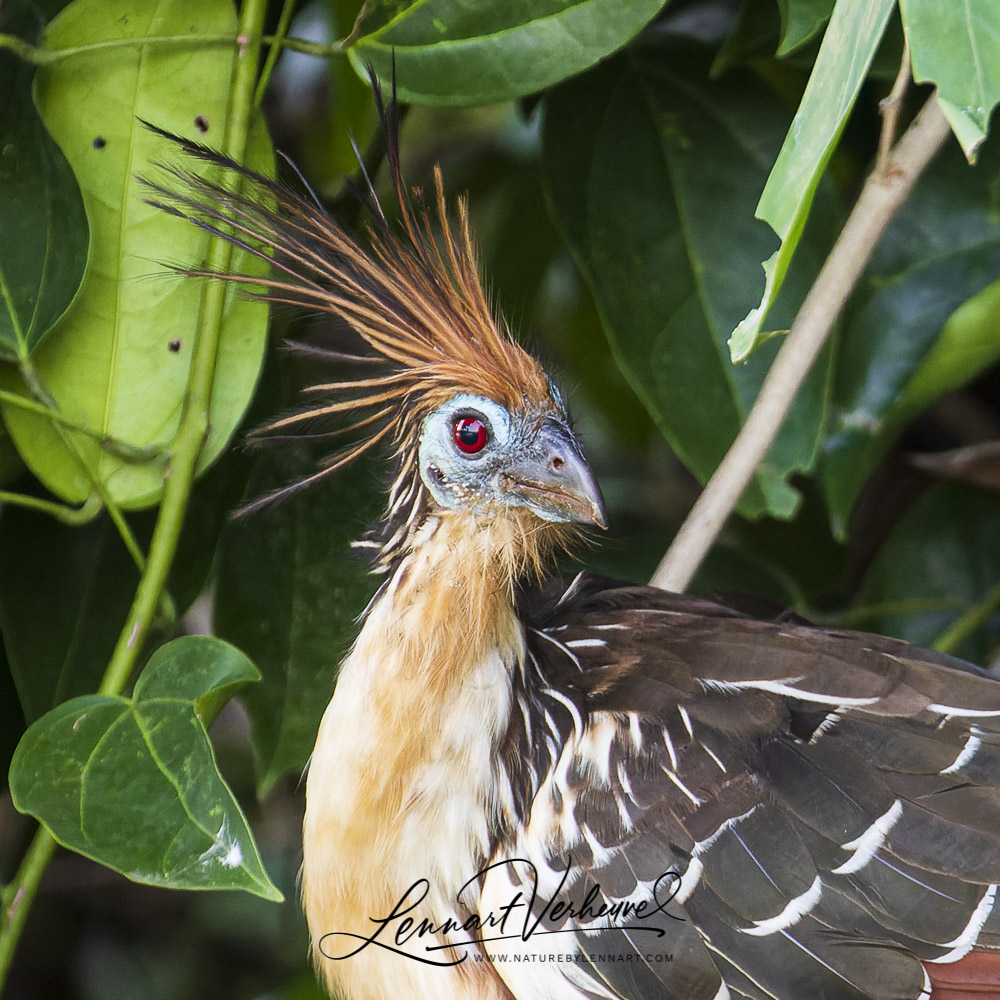 Hoatzin
They are very special birds and I was glad to be able to look at them again, but of course we were here for the otters! At a certain point we saw a lot of splashing far away: that must be the otters! Sadly also in this lake there are all kinds of local interests at play. That's why we are only allowed to go to certain parts of the lake. The part where we see the activity happened to be the exclusive territory of another lodge and we were not allowed to get closer! Very frustrating, especially because were not able to see them with the binoculars.
We waited for quite a while, but finally we had to give up and we turned around to go back. While we were turning we suddenly saw a group of otters right in front of us! Of course they had been there the whole time, but we hadn't noticed them. So in the last light we are able to enjoy these amazing animals.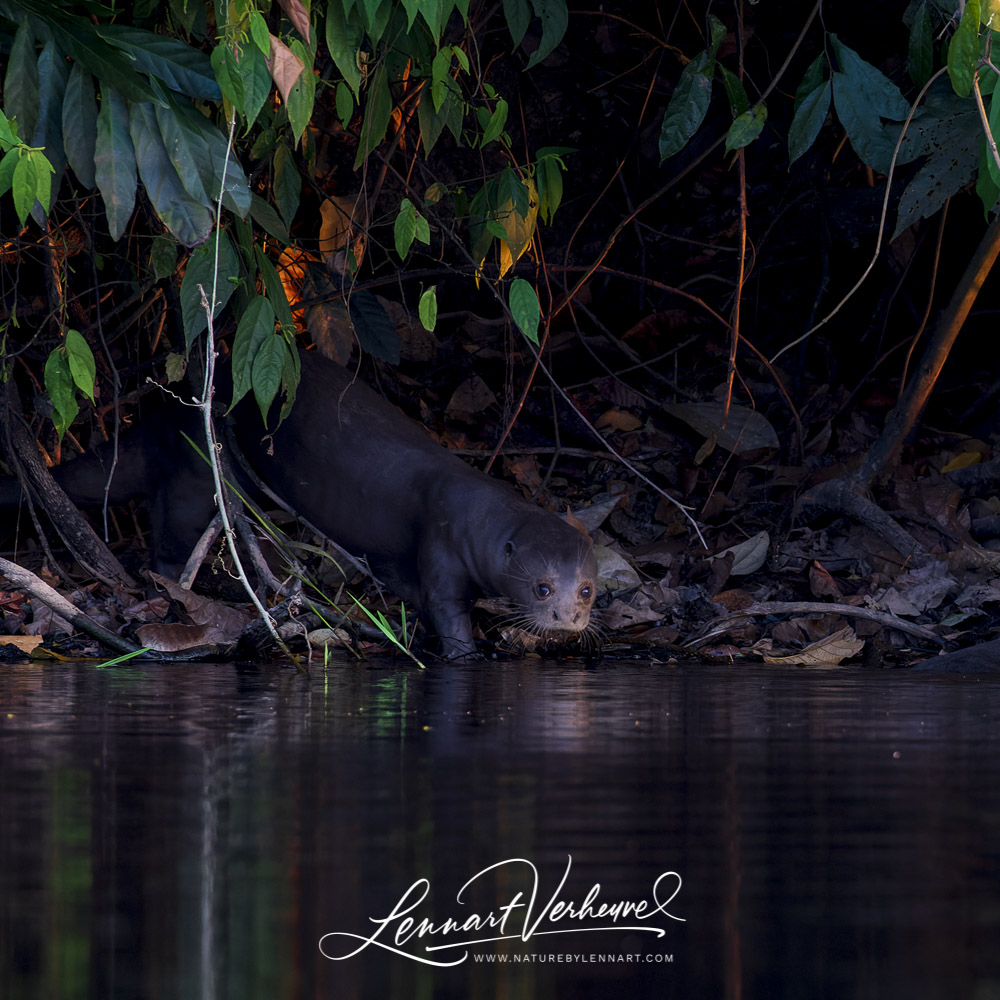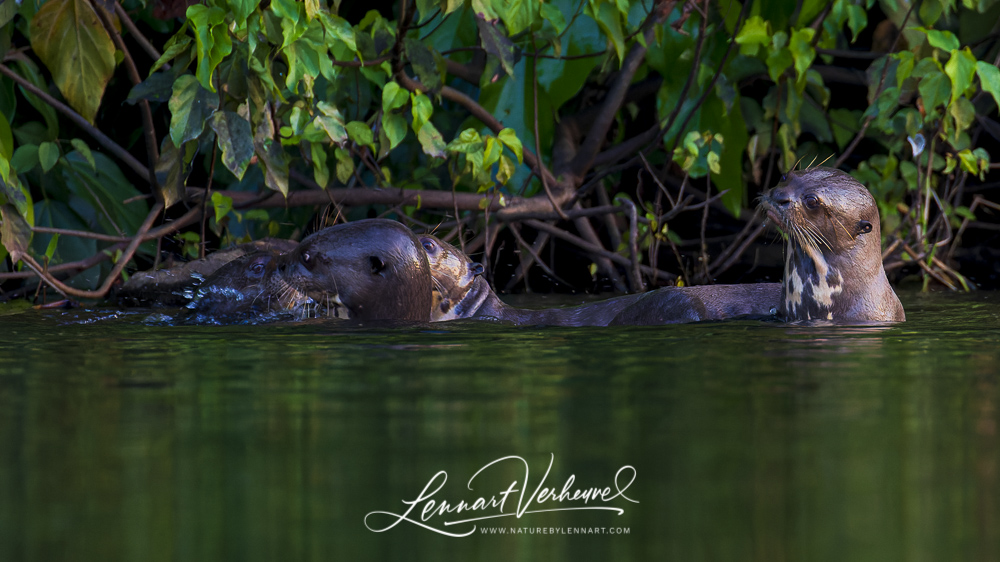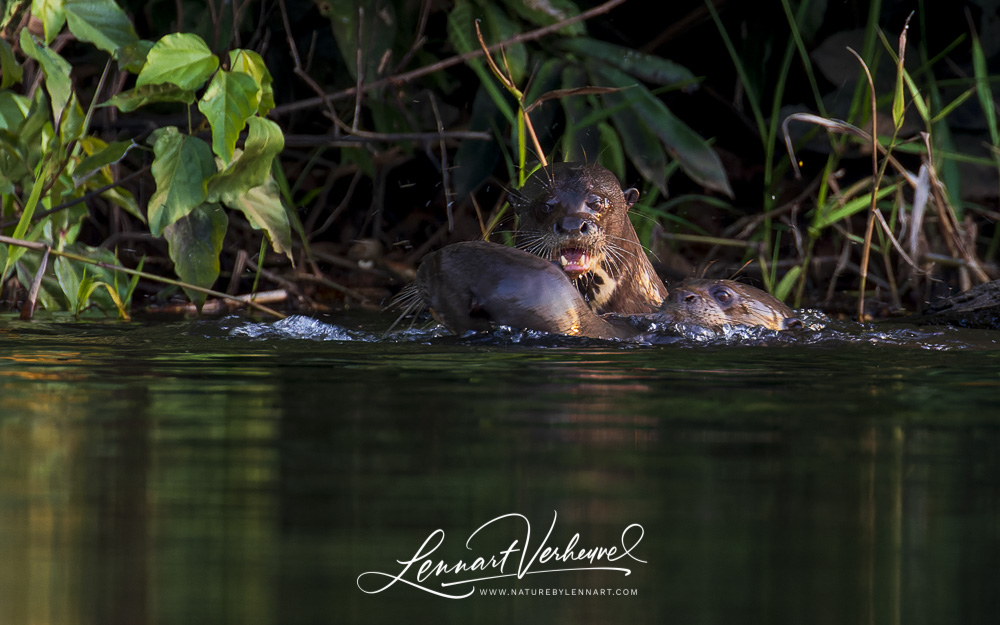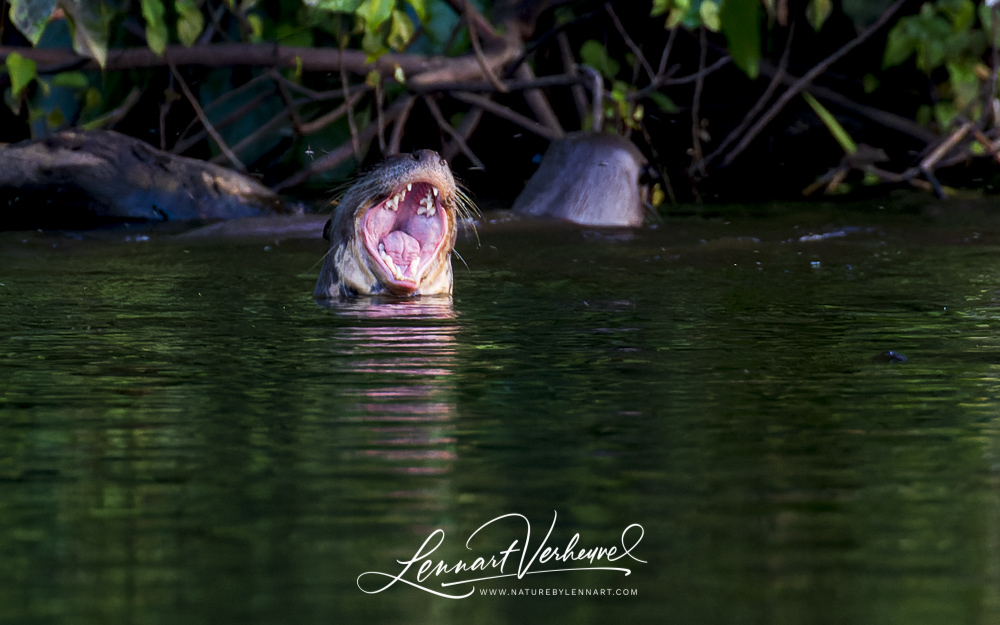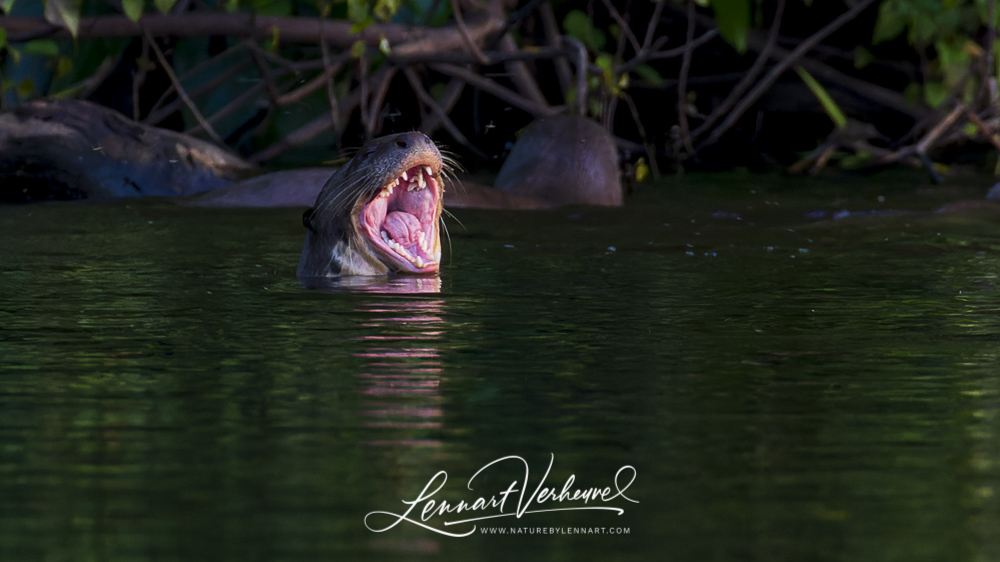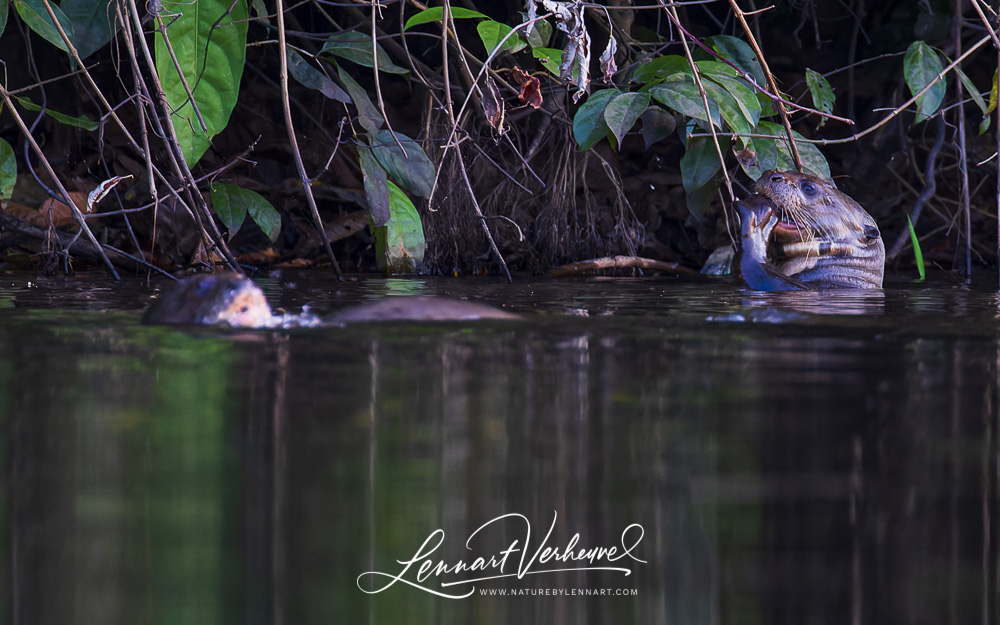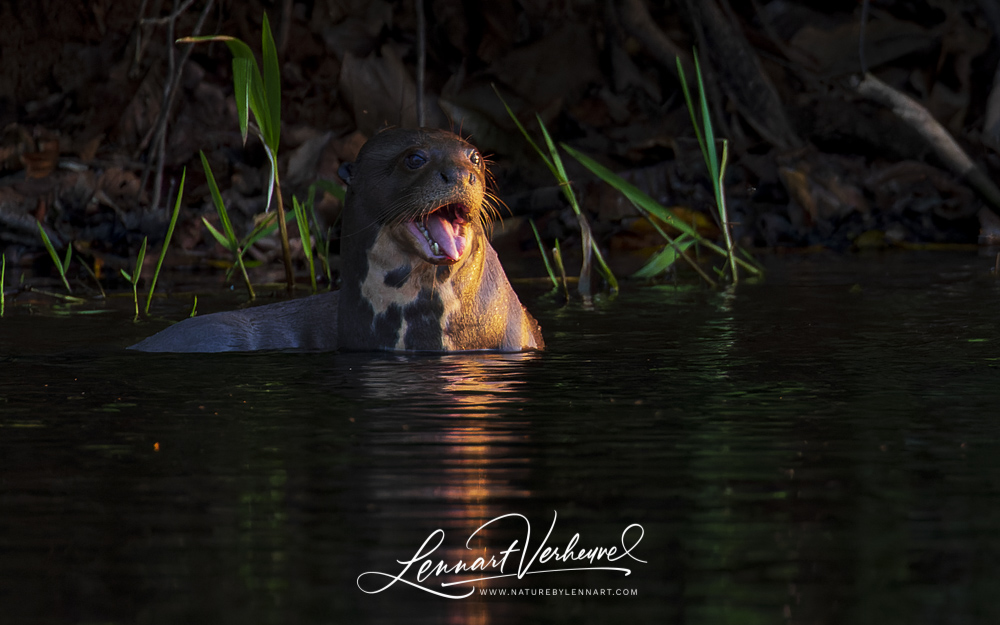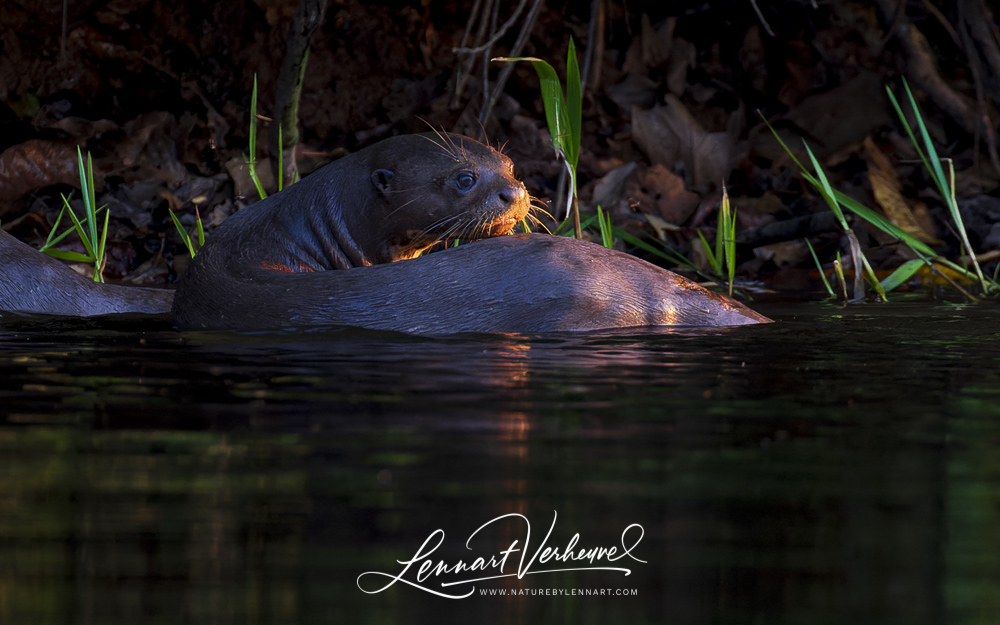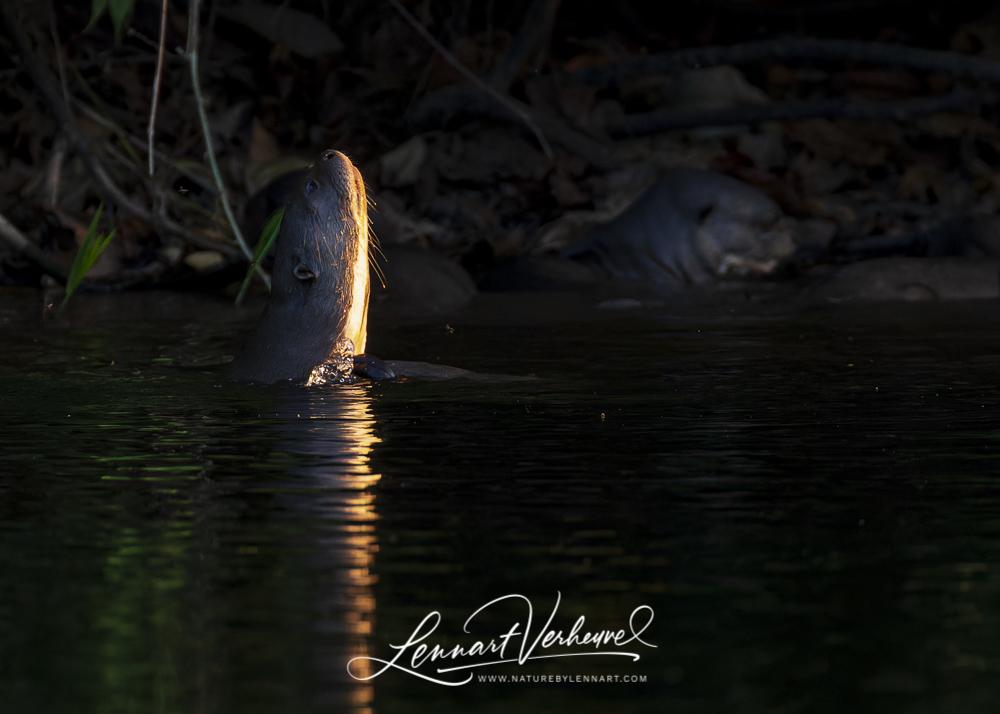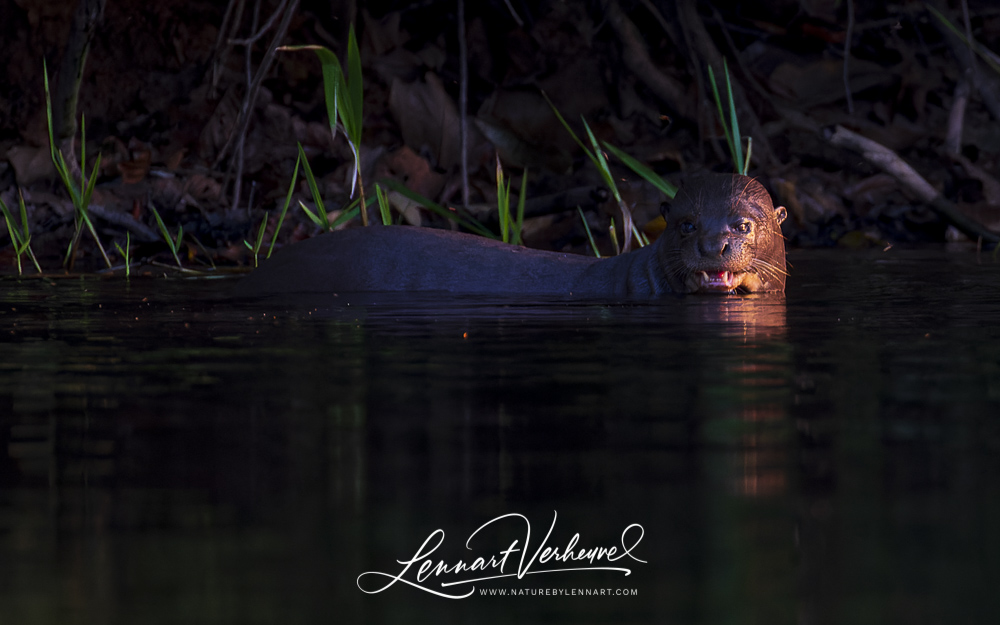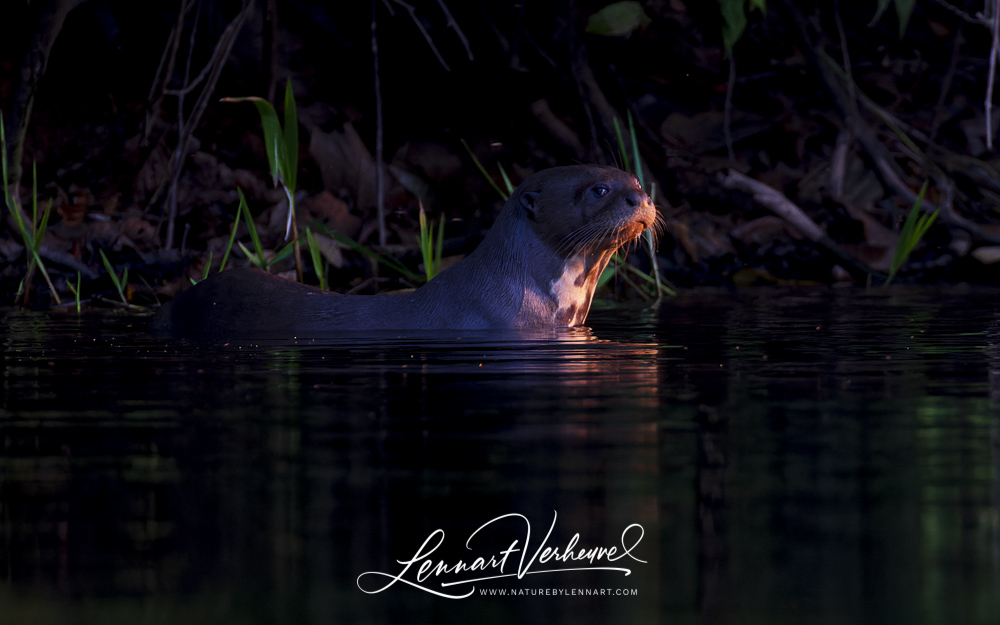 Giant Otter
They appear to be quite friendly, but make no mistake! These animals are capable of killing a large caiman if they set their minds to it. Although they are certainly not canids, the Spanish name Lobo del Rio is well chosen. These animals are in the water what wolves are on land. So you'd better not stick your hands in the water!
A week later we went camping at another oxbowlake called Kokokocha and also at this lake there were supposed to be otters. When we go rowing around the lake early in the morning we encounter another group of otters.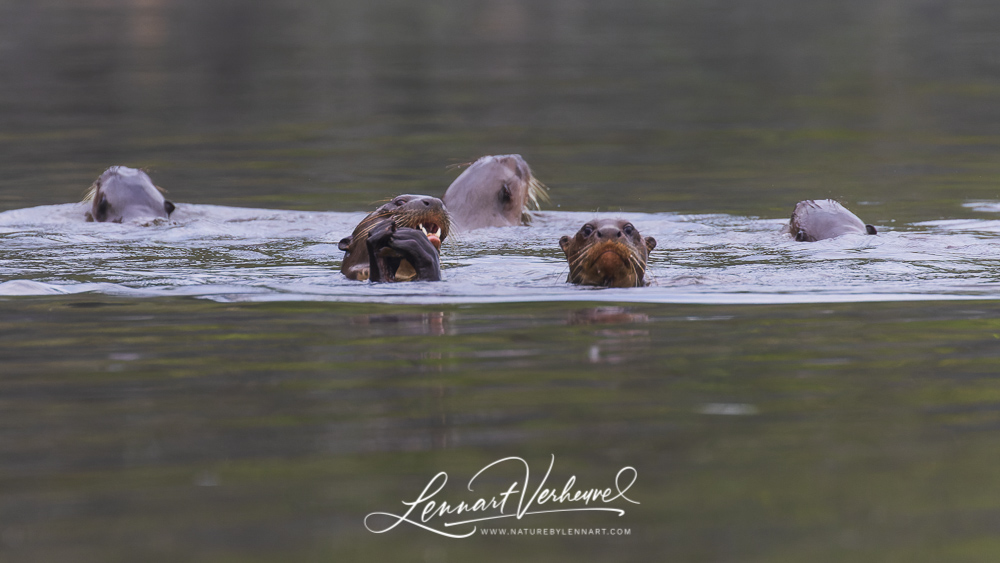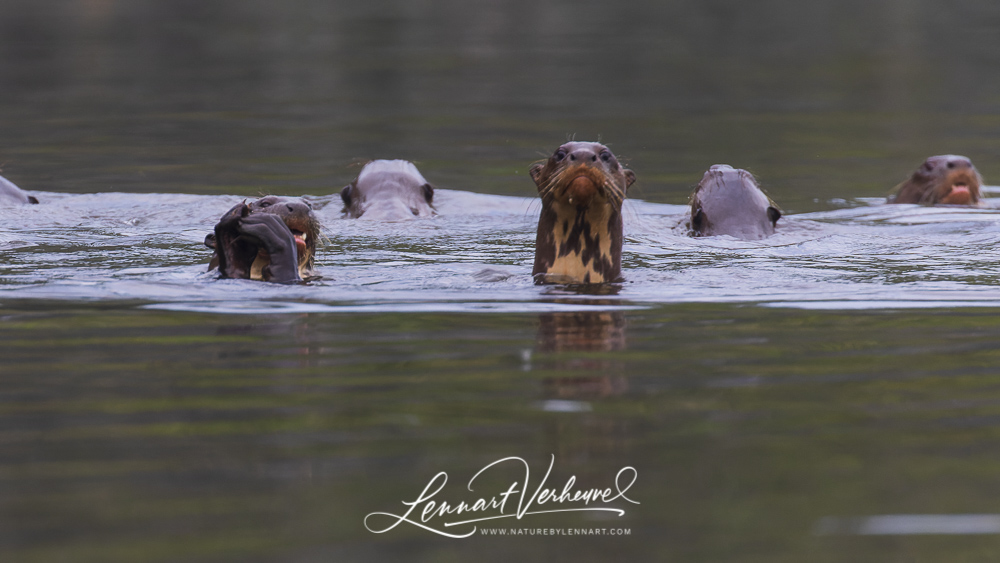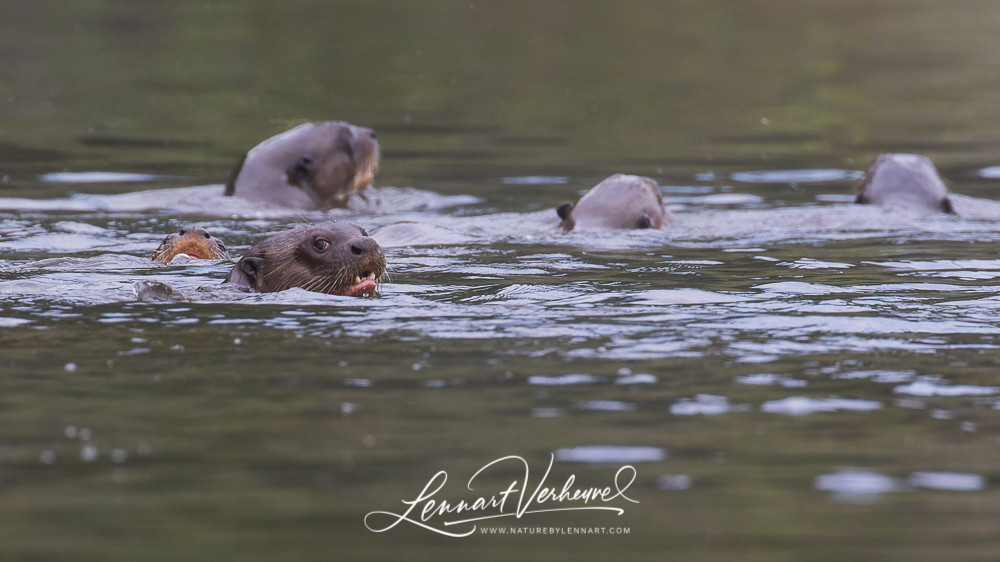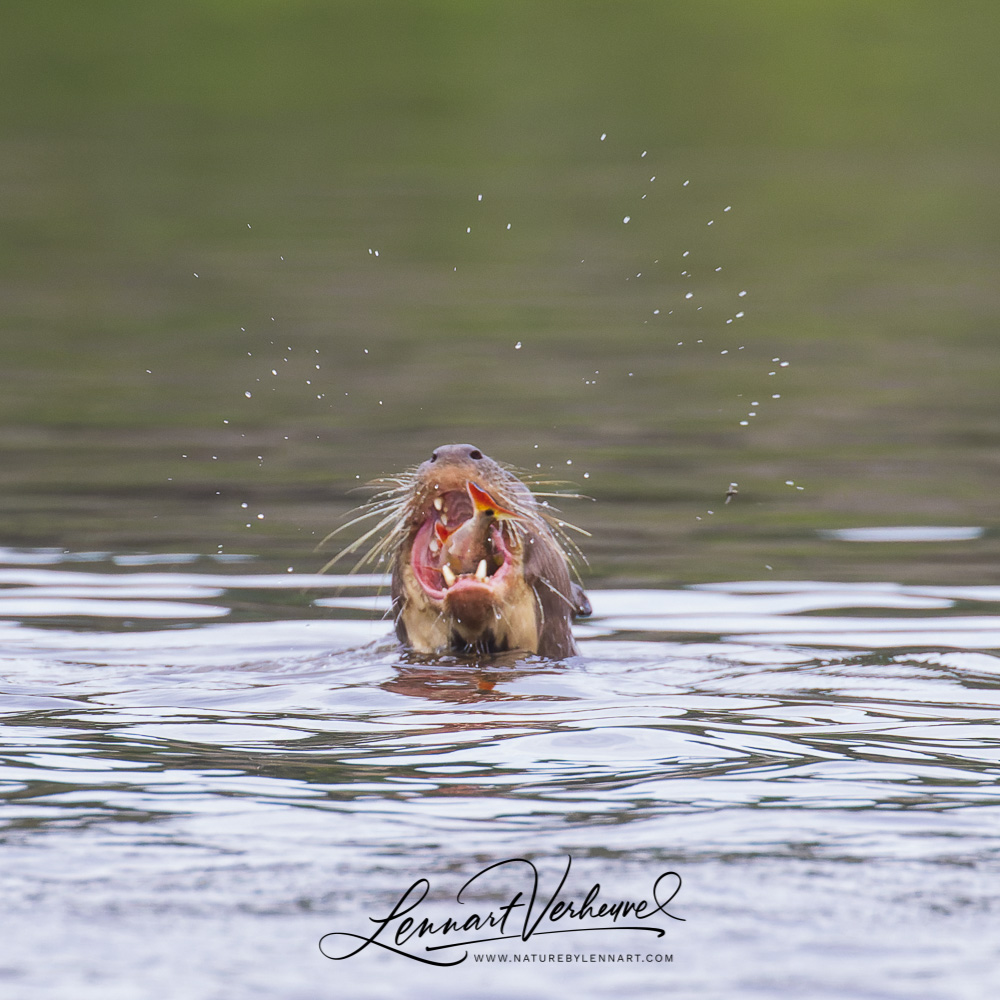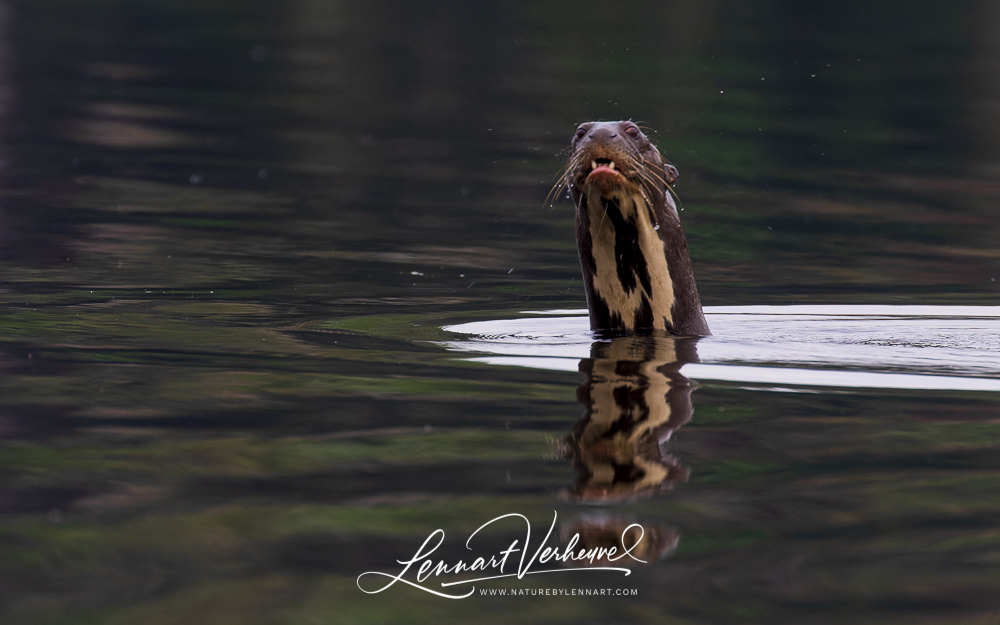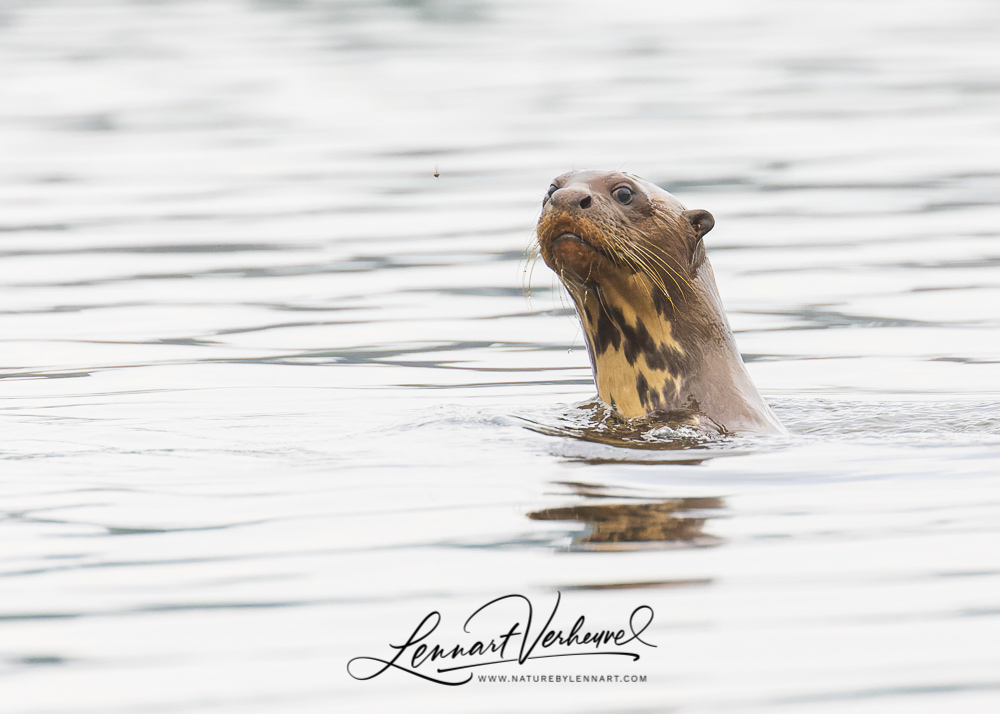 Giant Otter
Very nice to see these beautiful animals once again. At least I managed to see this species!
Have a look at the links below to see more from my travels through South-America:
Click here for my encounters with the Puma's of Torres del Paine!
I also met a pair of South-American Grey Foxes in Torres del Paine, click here for the pictures.
For the various monkeys of Tambopata see here.
Have a look here for a photo report of Barba Azul Nature Reserve: home to the critically endangered Blue-throated Macaw and so much more!
Have a look at the various attractive birds of Patagonia here.
See here for a photo report of the extraordinary Inca Tern.
In the same category have a look at the bizarre and beautiful Andean Cock-of-the-rock!
Immerse yourself in the birds of the Amazon at a clay lick.
See here more landscape pictures from beautiful Patagonia.
Read about my experience with a solar eclipse in Chile.
And have a look at the amazing starry skies of the high Andes.
See here for a trip report.